Unique and amazing are the words that describe all of these unusual houses in Australia. These houses will inspire your creative spirit to design your own beautiful house.
Klein Bottle House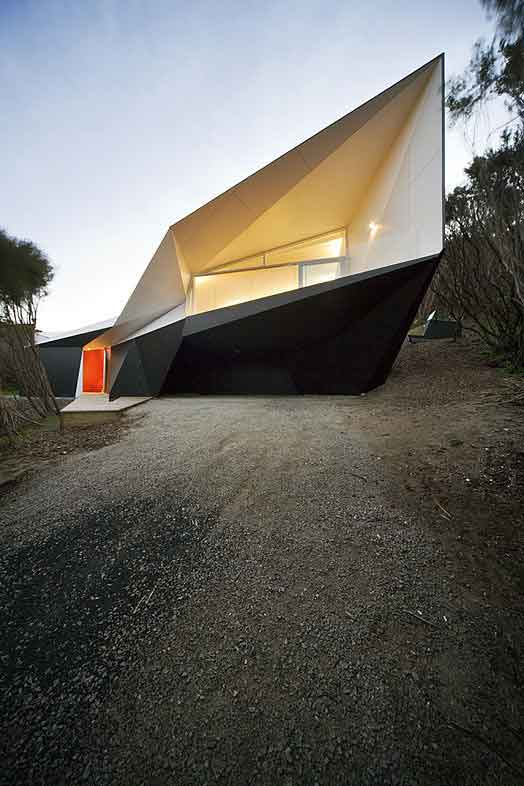 This house looks more like a piece of origami art rather than somewhere to live. This house was designed by architects McBride Charles Ryan and has won a series of prestigious awards such as the World's Best House in 2009.
Torquay House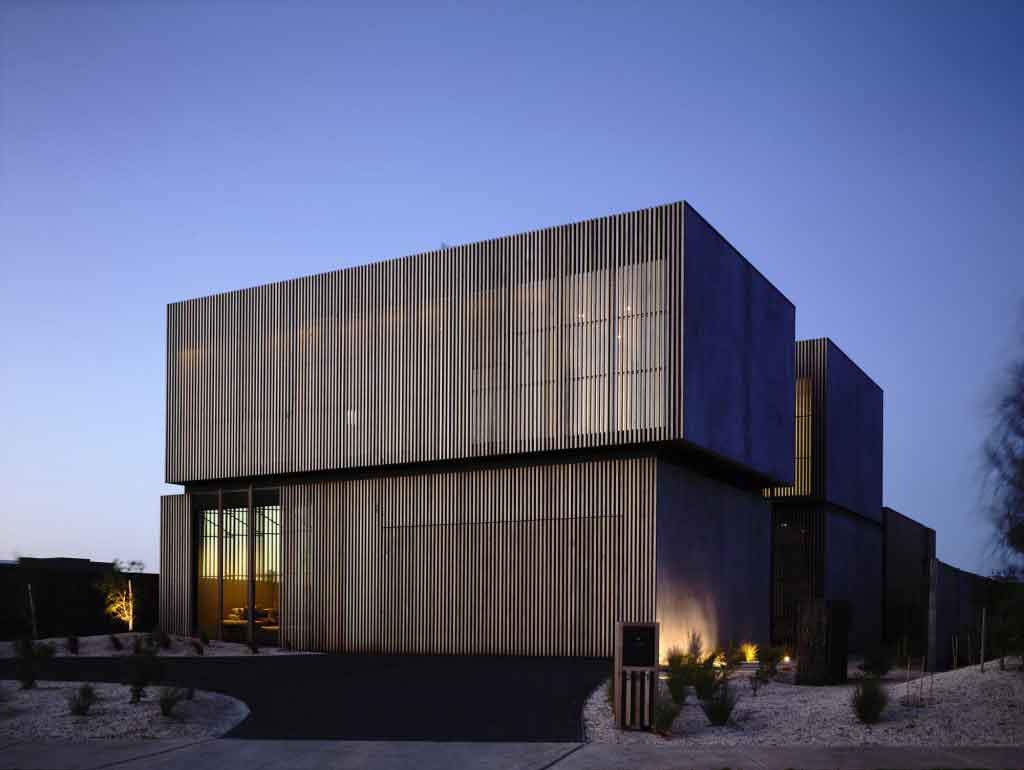 A series of modern containers were used to build this house and was specifically built in order to take advantage of the spectacular views from the north and south.
House Holman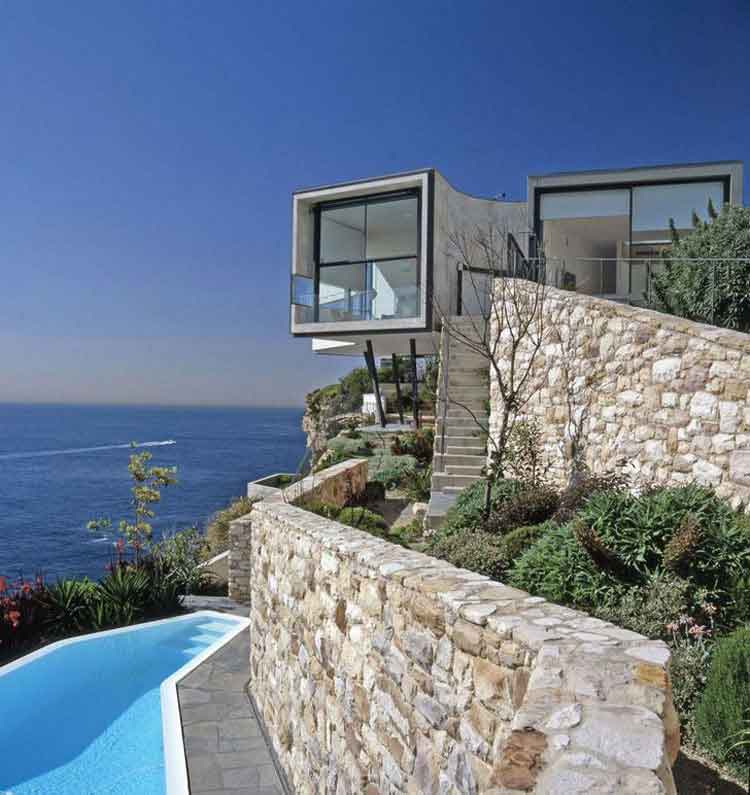 This home was built in 2004 by Durbach Block Architects. It stands on the edge of a 230-foot high cliff in Dover Heights.
Shed-inspired House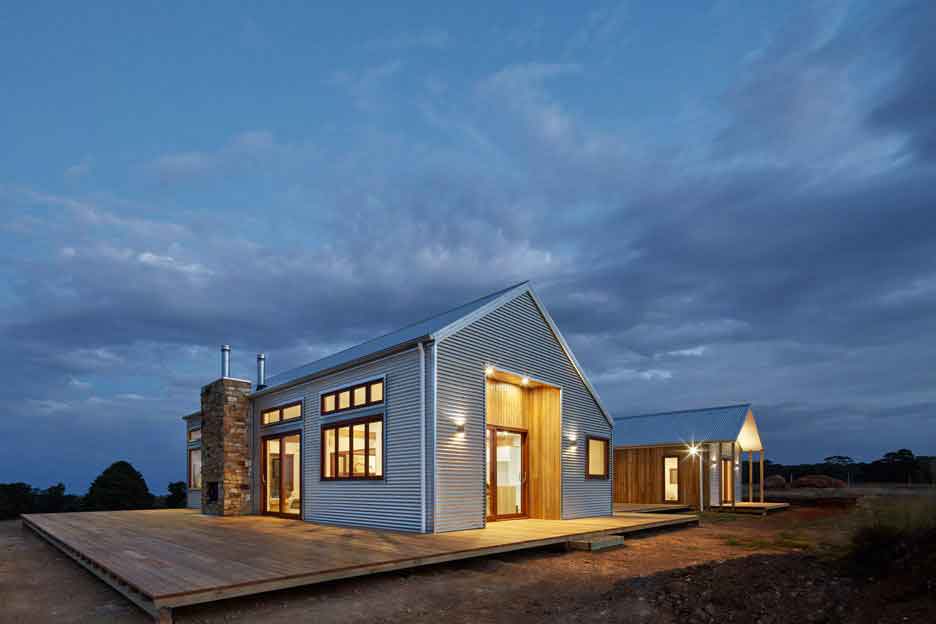 The Shed-inspired House is a three bedroom house designed to be energy-efficient and make the most out of its environment and views of farmland.
Cliff House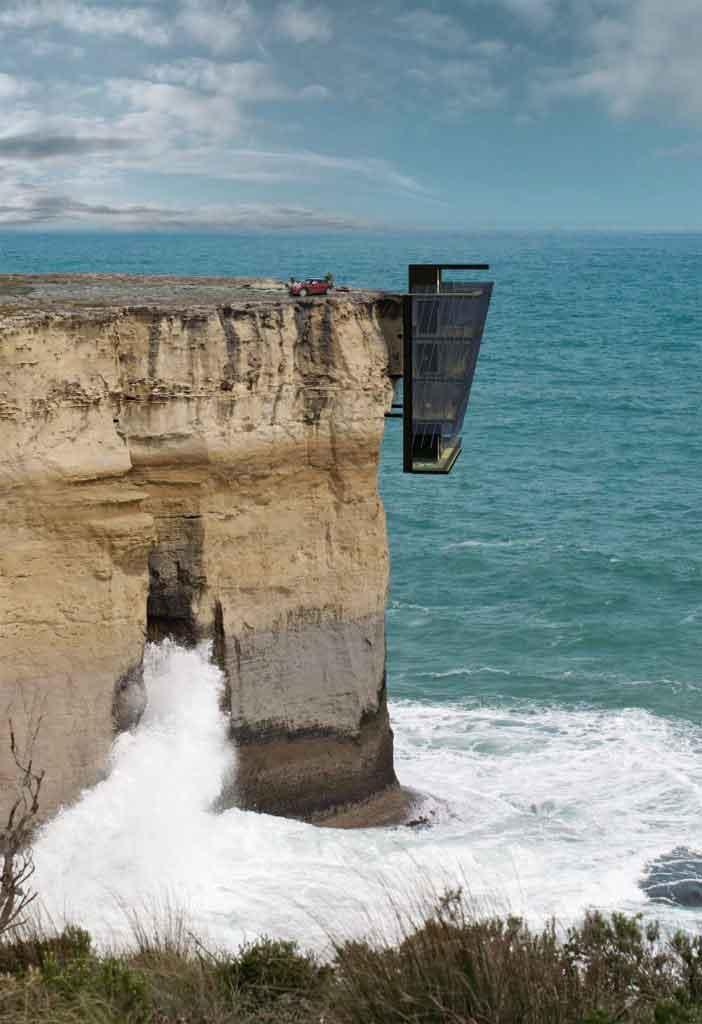 Literally hanging off a cliff, this 5 story house was designed to conceptualize a barnacle clinging to the hull of a ship.
Pole House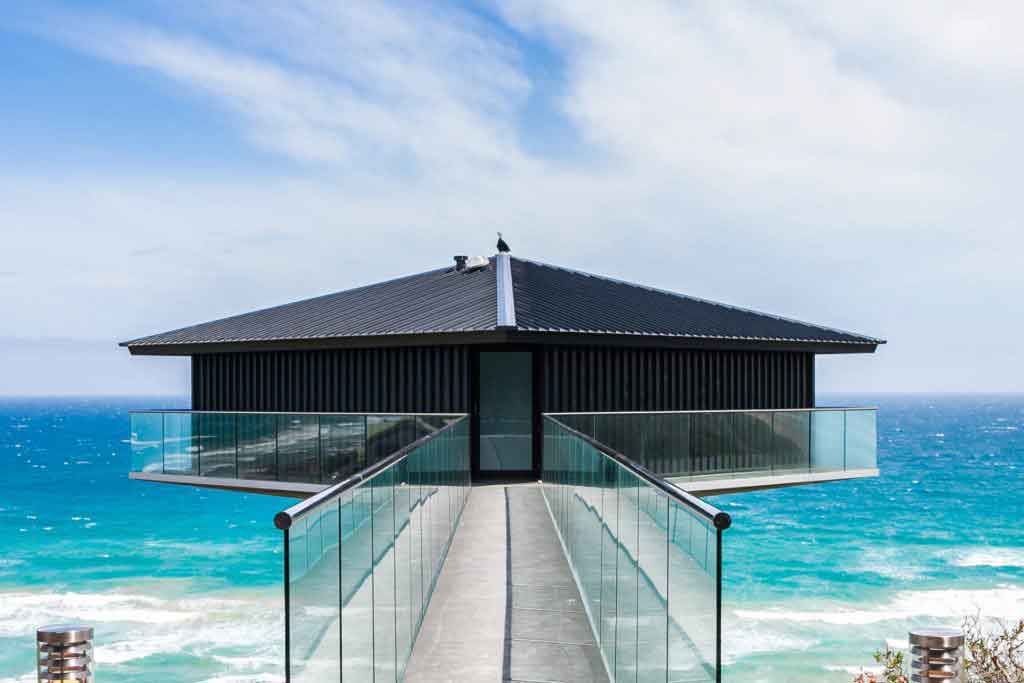 The famous 'Pole House' is stated on the beach of Fairhaven, Victoria. This has been a landmark on the Great Ocean Road for over 36 years. It was recently demolished and replaced with a more modern house.
Power Street Residence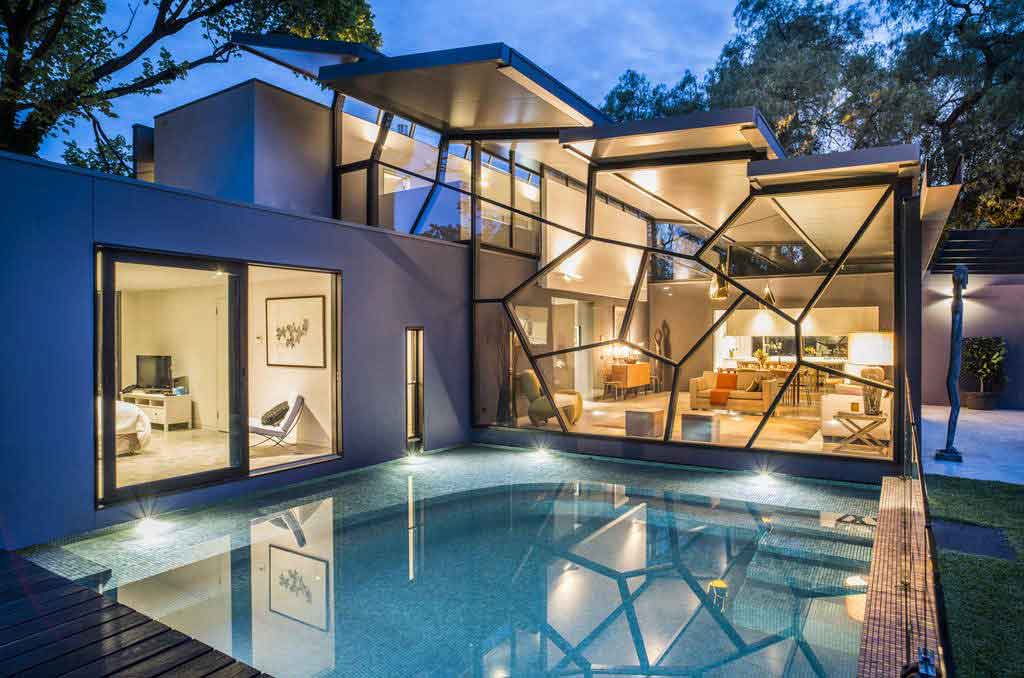 This gorgeous house is located in Hawthorn, Victoria. It is designed for a family, having 4 bedrooms and a large living area.
Clifftop House on Great Ocean Road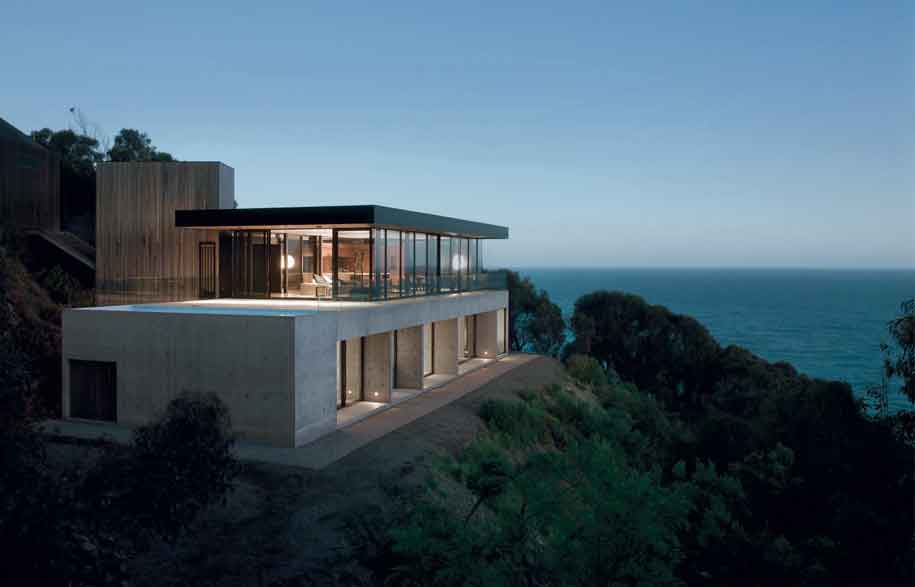 This home is literally situated on the edge of a cliff, surrounded by national parkland and over looking the ocean.
Tower House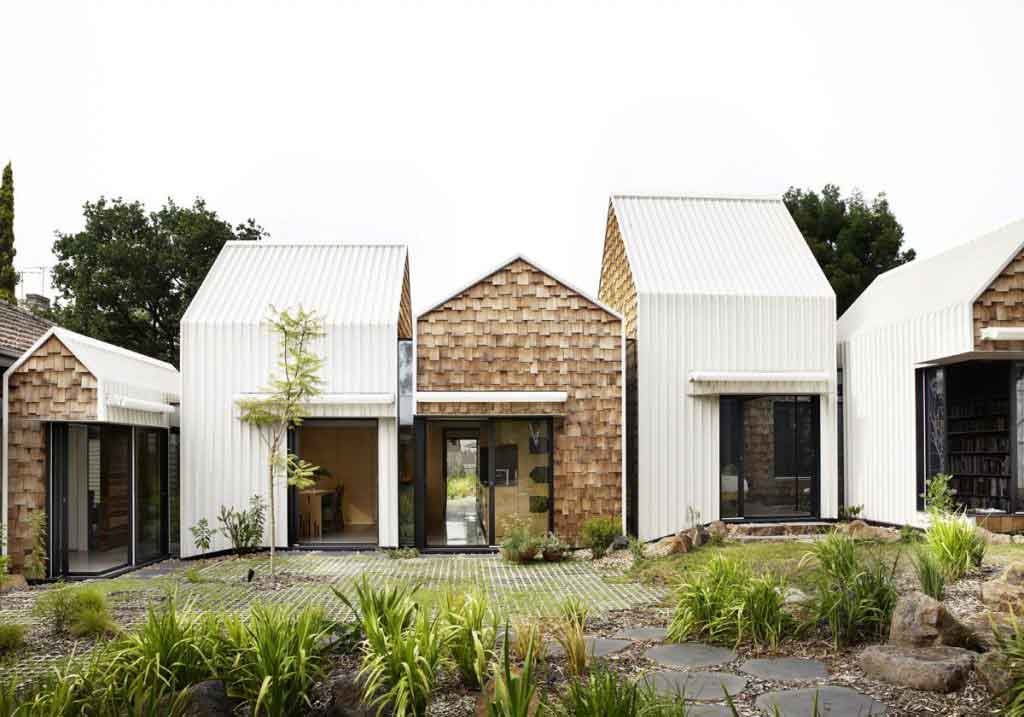 The tower house has been refurbished from an old weatherboard house in Victoria. The house is designed to be a mini village by Archello Architects. Although the small dwellings all look separate from the outside, they are joined into one large house.
Cross Stitch House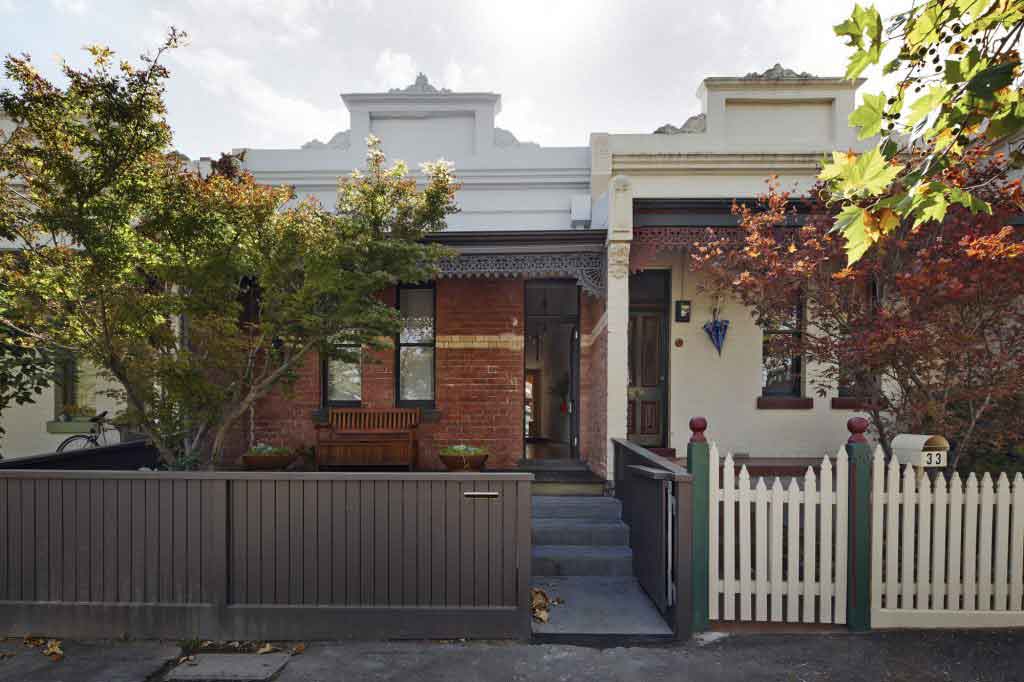 This petite Melbourne terrace maintains the original facade but is a completely transformed house behind its front.
What is a 'Kissing Spine'?
What is a Kissing Spine?
A kissing spine describes a painful condition in a horse, otherwise known as overriding dorsal spinous processes. A kissing spine is usually brought about by poor posture causing the vertical protuberances of each spinal vertebra to rub together, leading to pain and swelling.
Signs of Kissing Spines
Horses with this condition tend to tense their backs under the weight of a rider, thus resulting in a hard and stiff back with little ability to side-bend. From this the horse's performance will deteriorate and the rider will feel uncomfortable when riding the horse. If the painful structures are jarred by a rider landing heavily on the horses back or by the horse tripping, it can go into a sudden fit of bucking or pigrooting.
Poor Posture 
As mentioned before, poor posture is a large cause for a horse to develop a kissing spine. Dr Bidstrup views that one of the most common causes of back pain and poor posture is that of the residual neurological effects of birth canal trauma.
Veterinary Diagnosis
Veterinary diagnosis of the condition will generally start with palpation and followed to confirmation with a number of tests. Local anesthetic is injected in between the vertebrae suspected of painful kissing to see if the signs of pain are eliminated from this test. There are many scans that may also be used but they require a large amount of expense. According to Spinal Vet Br Bidstrup in many cases much can be done before such expense could be necessary. He and colleagues of the Australian Veterinary Chiropractic Association believe that kissing spines are part of a complex postural issue, and in most cases is readily treatable by taking the 'whole horse approach.'
Treatment 
Soreness from kissing spines can be alleviated by rest, and the problem may be resolved by extensive periods of rest. "Many people are too impatient to see this course of action" states Dr Bidstrup. " And without dealing with the causes the problem is very prone to re-occurrence."
According to conventional veterinary practice, surgery combined with physiotherapy based on massage and exercises is considered the most successful solution. The kissing spine soreness in some horses can be settled also by the approach of cortisone injections into the spine.
Cost to Build A Storage Shed
The average storage shed costs $54,448 and is roughly 20m x 11m x 5m.
The range of costs is high, with small storage sheds costing as little as $10,000 and bulk storage sheds costing over $500,000.
Because storage sheds can vary so widely, it's highly recommended that you request a quote for an accurate estimate.
REQUEST A QUOTE: Get an exact quote for your project. Click here.
DOWNLOAD A BROCHURE: View a brochure of our industrial builds. Click here.
HEAR FROM PREVIOUS STRONGABUILD CLIENTS
STORAGE SHED PHOTOS
MORE: See a live gallery of our latest builds here.