Unique and amazing are the words that describe all of these unusual houses in Australia. These houses will inspire your creative spirit to design your own beautiful house.
Klein Bottle House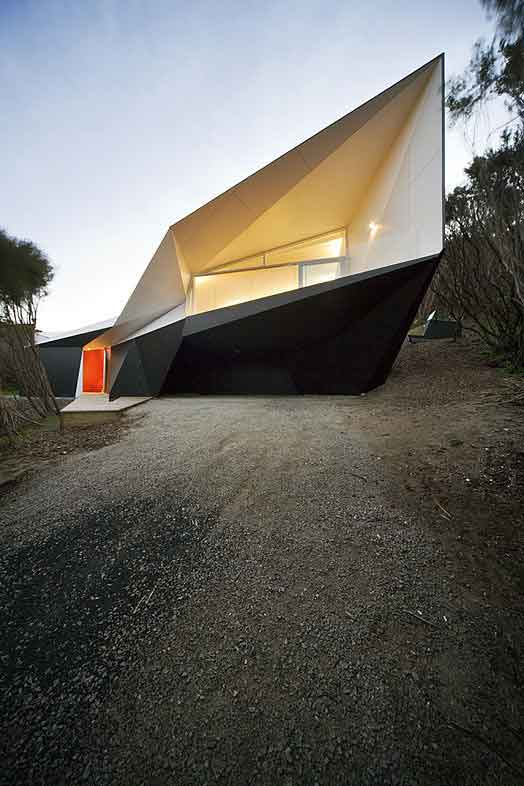 This house looks more like a piece of origami art rather than somewhere to live. This house was designed by architects McBride Charles Ryan and has won a series of prestigious awards such as the World's Best House in 2009.
Torquay House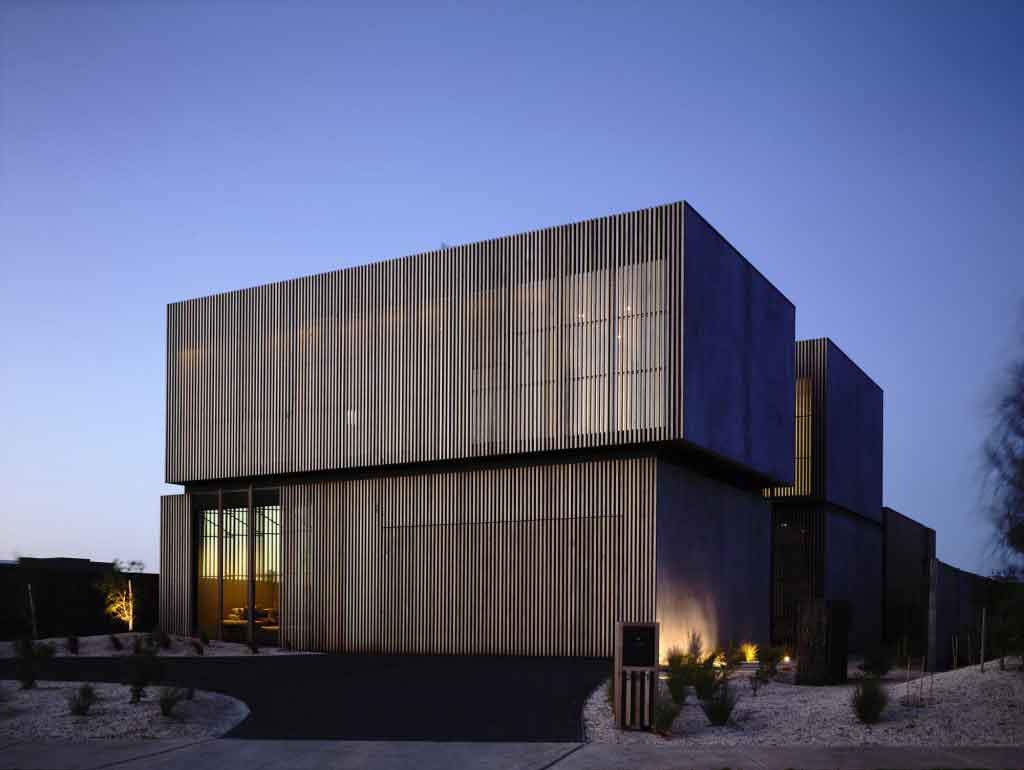 A series of modern containers were used to build this house and was specifically built in order to take advantage of the spectacular views from the north and south.
House Holman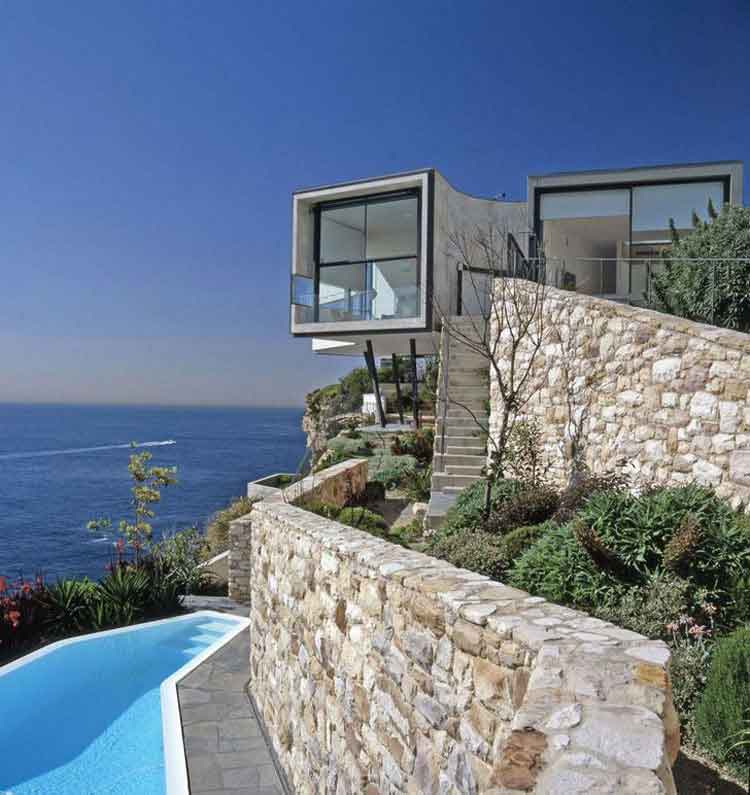 This home was built in 2004 by Durbach Block Architects. It stands on the edge of a 230-foot high cliff in Dover Heights.
Shed-inspired House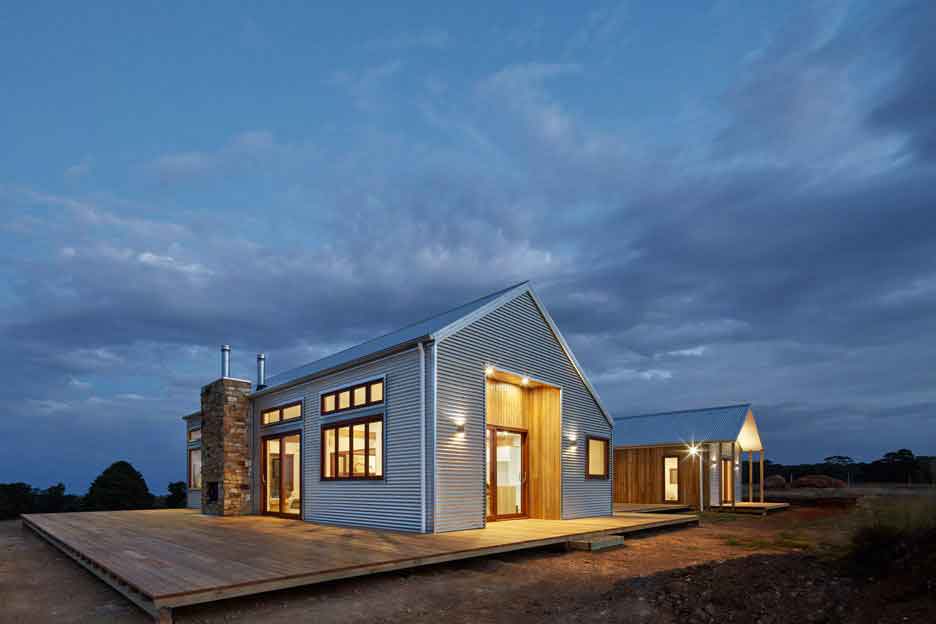 The Shed-inspired House is a three bedroom house designed to be energy-efficient and make the most out of its environment and views of farmland.
Cliff House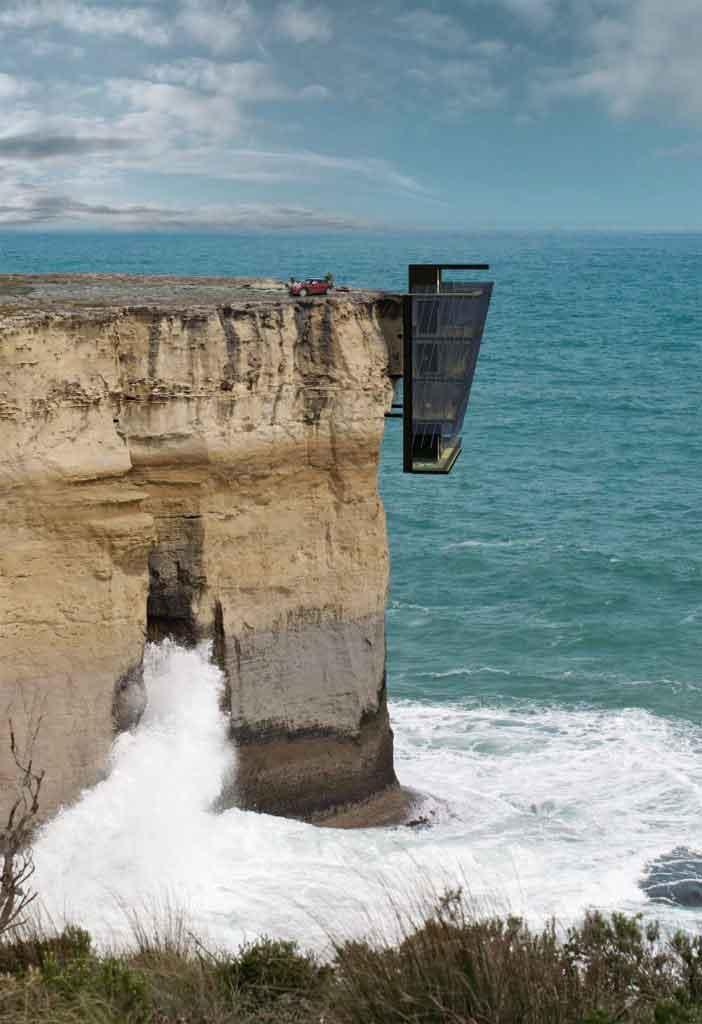 Literally hanging off a cliff, this 5 story house was designed to conceptualize a barnacle clinging to the hull of a ship.
Pole House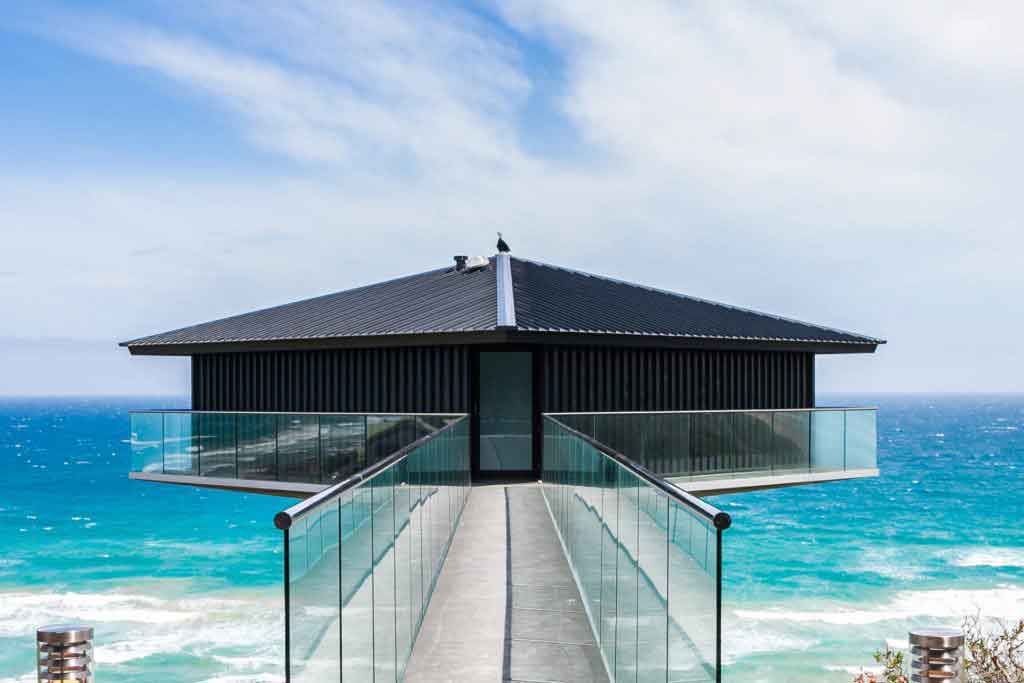 The famous 'Pole House' is stated on the beach of Fairhaven, Victoria. This has been a landmark on the Great Ocean Road for over 36 years. It was recently demolished and replaced with a more modern house.
Power Street Residence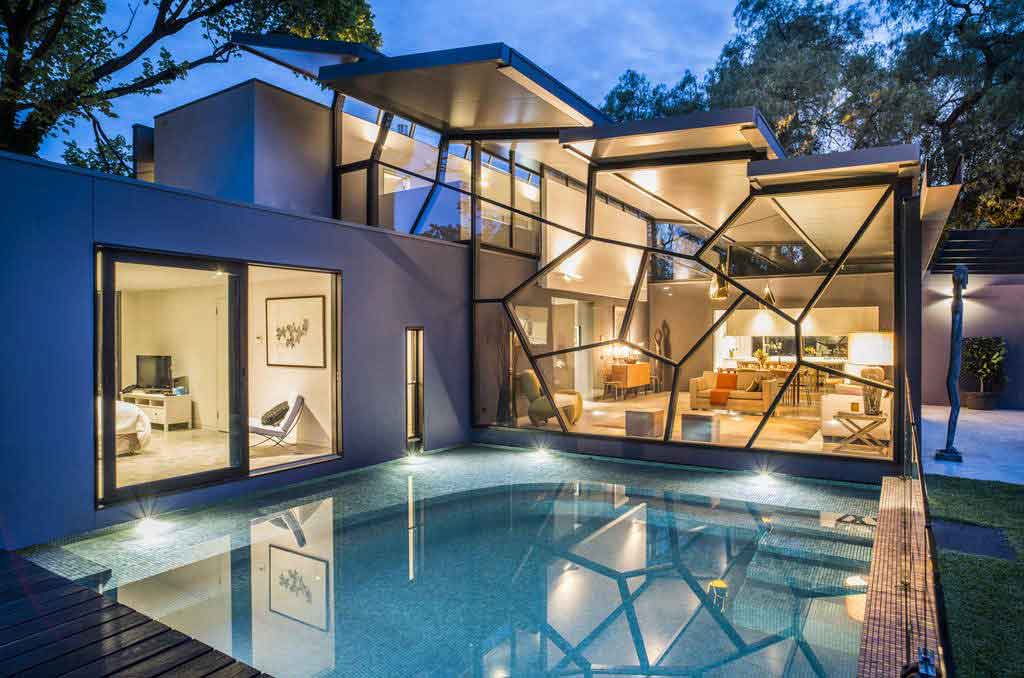 This gorgeous house is located in Hawthorn, Victoria. It is designed for a family, having 4 bedrooms and a large living area.
Clifftop House on Great Ocean Road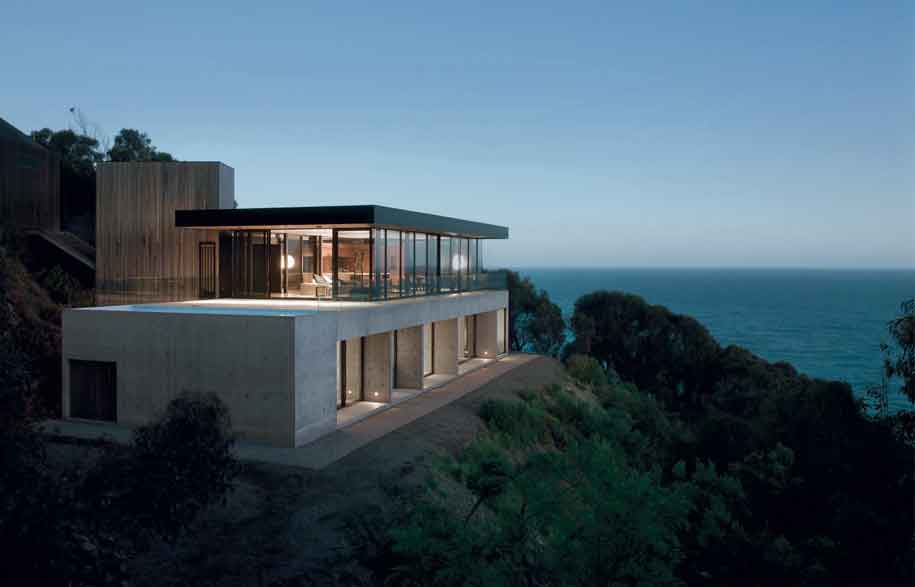 This home is literally situated on the edge of a cliff, surrounded by national parkland and over looking the ocean.
Tower House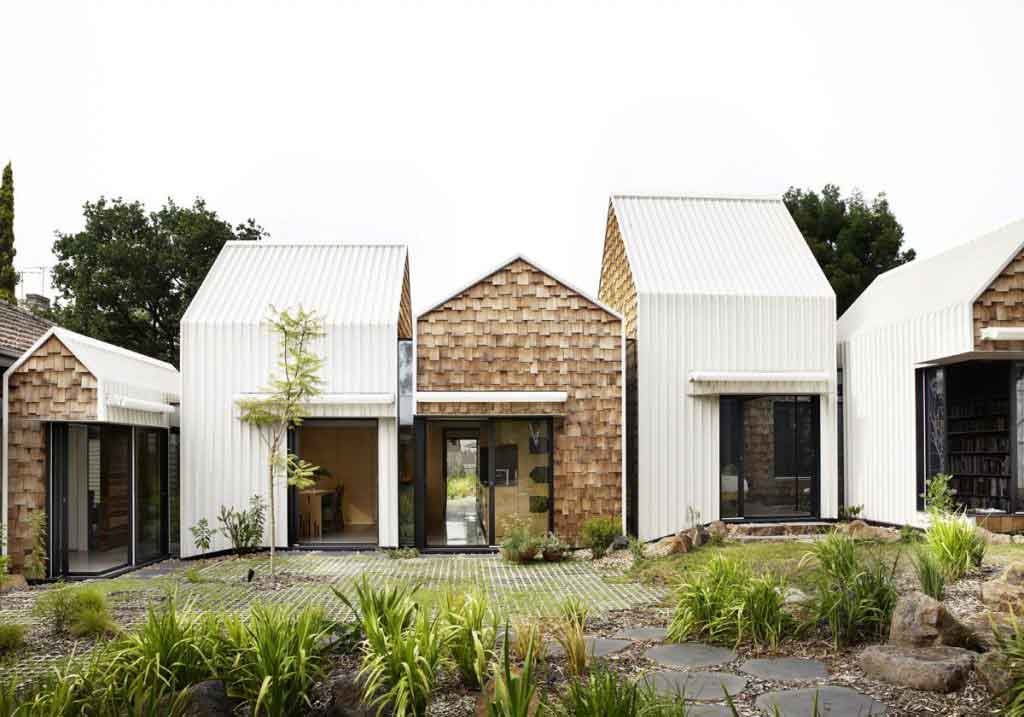 The tower house has been refurbished from an old weatherboard house in Victoria. The house is designed to be a mini village by Archello Architects. Although the small dwellings all look separate from the outside, they are joined into one large house.
Cross Stitch House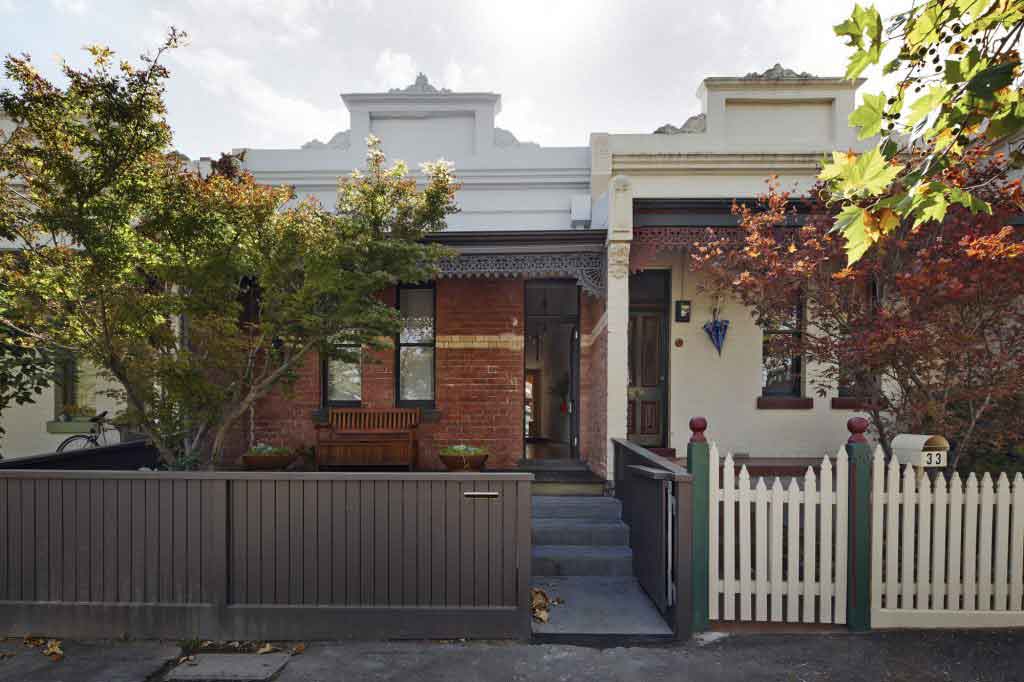 This petite Melbourne terrace maintains the original facade but is a completely transformed house behind its front.
Does My Shed Need A Permit?
When thinking about building a shed you will have to consider the possibility of needing certain permits, so your shed can be legally constructed. For a shed there are two types of permits that you may need to obtain.
Building Permits
A Building permit is required for most building work. When designing and constructing a complete structure, such as a shed you will need a Building permit. The purpose of this permit is to ensure that the construction will comply with Australian Standards and that it is suitable for use. These types of permits can be obtained from any registered builder.
Planning Permits 
Not every construction requires a planning permit. These permits relate to the use and development of land. To find out if you need a planning permit you will be required to contact your local council. Each council has their own planning scheme, thus requirements for permits will vary for each council. It is up to you to find out from your council whether a Planning permit is required for the construction of your shed.
The Plasma Cutter In Steel-melting Action
We use a plasma cutter to cut out plates and cleats that go onto our buildings. The machine uses a concentrated beam of super heated, electrically conductive gas to melt a pinpoint of steel. We can use this machine to cut any shape necessary from a sheet of steel.
To see where our projects have been located, take a look at our interactive map.