Flying an aeroplane is an extremely difficult task, let alone being talented enough to be dubbed an 'ace'. The term ace is a military reference that describes a pilot that shoots down at least five enemy aircraft. This definition has become slightly less relevant in modern times as new aviation technology has seen a decline in the common occurrence of 'dog fights' in wars such as World War II. Here below are listed 7 men who have made history, being the aces of aces.
Manfred von Richthofen- World War I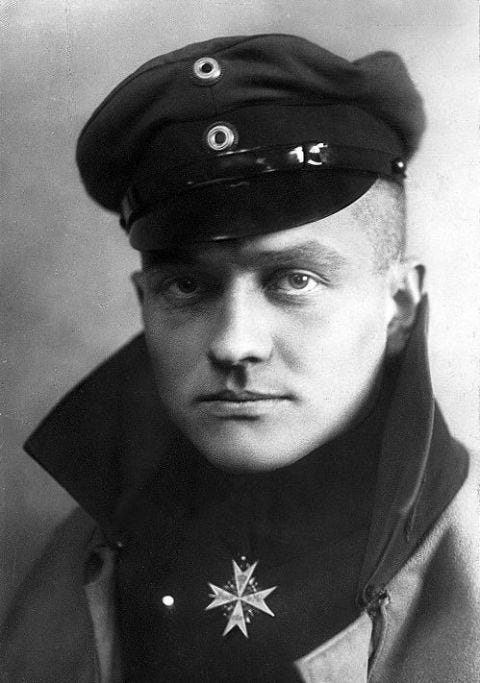 Everybody has heard of the 'Red Baron', even if they are not exactly sure who he is and what he did the name stands as historically famous. Richthofen was a pilot for the Imperial German Army Air Service. Through his contribution to the war he had 80 credited kills, having more areal victories in World War I than any other pilot. He achieved fame across all of Europe and became a national hero in Germany. However in April 1918 Richthofen received a fatal wound in Northern France, and died in the cockpit after making an emergency landing.
Erich Hartman- World War II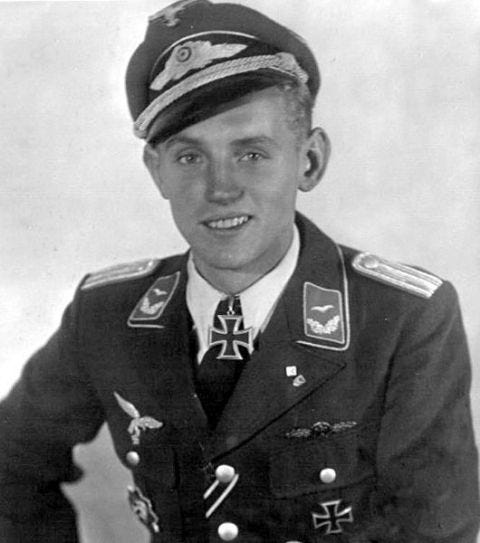 Hartman is known as the ace of aces, with more aerial combat victories than any other pilot in history. He was known as 'Bubi' to the Germans and 'The Black Devil' to the Soviets. He shot down an exceptional number of 352 enemy aircraft's during his career in the German Airforce. Hartman was never forced to land due to enemy fire and prided himself on continually improving his skills as a stalk-and-ambush fighter over his 1,404 combat missions.
James Jabara- Korean War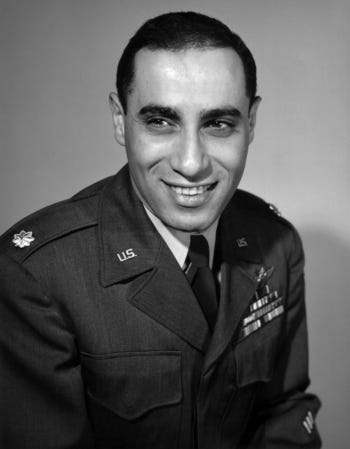 Jabara was a successful pilot for the United States Airforce through World War II, the Korean War, and the Vietnam War. He became the first American jet ace in history in the Korean war when he tried to let go of his spare fuel tank, but it did not separate from his wing fully. He pushed on and gained two more victories despite his aircraft's disadvantage. After the Korean War Jabara soured up the ranks to become the youngest colonel at the time.
Muhammad Mahmood Alam- Indo-Pakistani War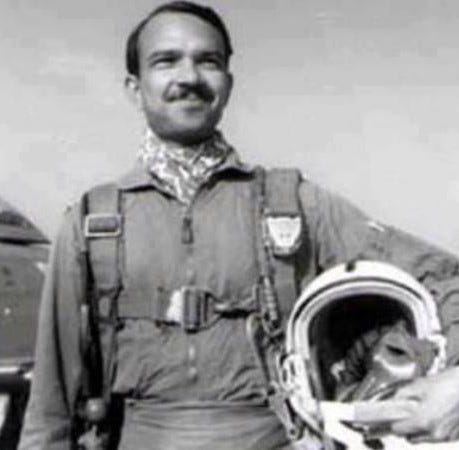 This Pakistani fighter ace was a Pakistani Air Force jet fighter pilot in the Indo- Pakistani War. He was the last fighter pilot in history to become an ace in a single day, shooting down five Indian Hawker Hunter fighter jets in less than 60 seconds. He holds the world record for becoming an ace in the shortest space in time. He also holds the title of being the only jet pilot to become an ace in one day.
Charles B. DeBellevue- Vietnam War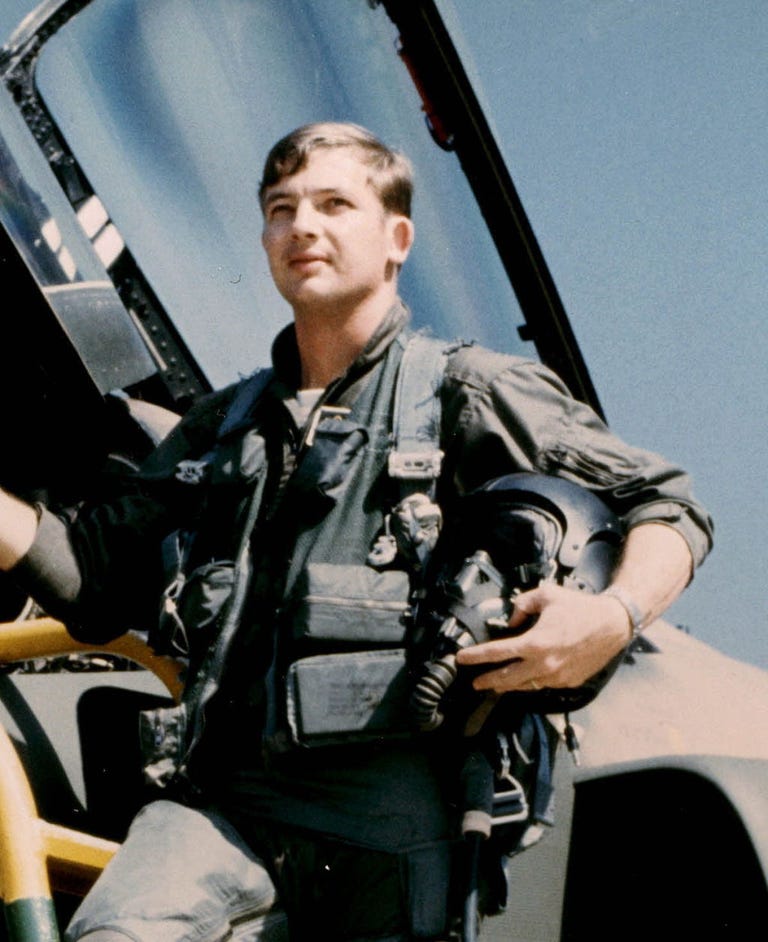 DeBellevue was the most successful American Airman in the Vietnam war. He had 6 confirmed kills through the duration of the war, and was the first Air Force Weapons Systems Officer to become an ace. Only four other pilots also achieved the status of an ace in the Vietnam War.
Giora Epstein- Arab – Israeli Wars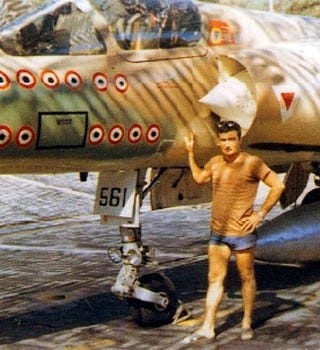 Epistein was a supersonic jet pilot in the Israeli Air Force. He is known to be the ace of aces for supersonic jet pilots having shot down 17 enemy aircraft's. This is the most victories for any pilot in the modern fighter jet era. He was named "Hawkeye" due to his acute eyesight which helped him accurately shoot at enemy planes.
Cesar Rodriguez- Gulf War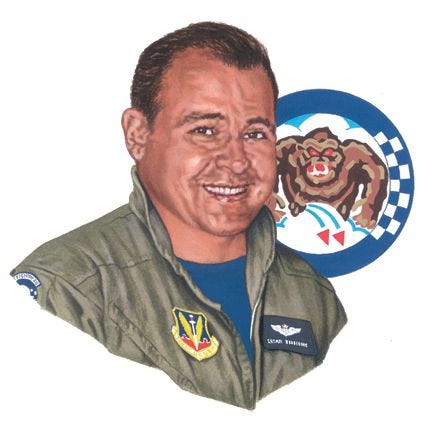 Rodriguez is known as the "Last American Ace", even though he did not shoot down 5 enemy planes. He achieved 3 aerial victories during the 1990's, becoming the most victorious along with three other pilots since the Vietnam War.
8 of the most secluded houses & structures in the world
1. Bishop Rock.
This light house is so far from shore that visitors often stayed the night and a caretaker would have lived there permanently.
The light house began construction in 1847 but was swept away by the ocean before it could be completed. It was reconstructed and completed in 1858.
2. Paro Taktsang.
A Buddhist temple built into a Himalayan mountain side, this incredible building, which would have been home to dozens of monks, was built in 1692.
The temple is 3 kilometres above sea level.
3. The Chess Pavilion.
A humble little structure built to honour the view above the clouds, this tiny little building is one of the most difficult to reach.
4. The Holy Trinity Monastery.
This Greek temple has 400 metres of steps carved out of the rock face. Reaching the building means climbing through boulders and mountains, but the location is worth it.
5. Hermitage of San Colombano.
This astounding building was built in 1319 and sits 120 metres high, built into the rock face of a valley. Imagine what the builders went through to get it up there.
6. Stockholm house.
Deep in the forests and mountains of Sweden, this is a beautiful, simple house. If you could stand the cold weather, this would be the ideal place to sit back and take it easy.
7. Drina River House.
Built by leisurely swimmer looking for a place to rest, this amazingly isolated building started from a shack and became increasingly large and detailed.
8. Cliff House.
A steel and glass structure built in the most unlikely place: the side of a cliff. The modern materials makes this sturdy and reliable.
The views from this location are like no other.
5 Mistakes To Avoid When Building An Office

Not making an impression
Clients will visit your offices, you want their first experience of you to be memorable. Your office should be striking and impressive in its facade.
Forgetting natural light
Natural light is a great way of opening up your internal space. Never underestimate its importance and never rely on electrical lighting only.
Not leaving room for employee growth
If things go well, you small business won't be small for long. So don't forget to leave room for more employees. Growth can happen fast, and you need to be ready to adapt.
Not leaving room for company growth
What happens in three or four years when your entire building needs to be expanded? You should already be thinking about extensions, even when you're just starting to build. This will ensure that you can build new office space without any problems.
Overlooking movement
It's easy to forget about how your employees will be moving through the building. How often do they need to access the warehouse? Other offices? Is there room?A good office won't make its inhabitants feel cramped or awkward when moving through it.