I'm building. Can you build a steel frame to my architect's designs?
Absolutely. We're very happy to work with your architect and with you to produce the best possible steel building we can.
Our previous projects built with architect-involvement have been excellent, and have resulted in unique, durable buildings that we're very proud of.
Can you build a steel frame to my own design?
Absolutely. Even if you aren't working with an architect, but would like to design your own building, our team of engineers and draftsmen can make sure that you get the building you envisage.
What kind of architect-lead projects have you worked on in the past?
We've worked on quite a few. Some good examples are Nine Steps homestay in Mt. Buffalo and this Daylesford house/indoor garden.
What kind of expertise do you have?
We are fully registered builders, with licensed draftsmen and we have over 40 years experience buildings sheds and steel structures.
We're also very friendly and would love to talk more, so give us a call on 1300 955 608.
DOWNLOAD: See our full brochure of architect-involved steel buildings. 
10 Ways to Manage a Warehouse Effectively
In a business it is critical to manage your warehouse properly, allowing maximization of productivity and adherence to budgets. Managing your warehouse well can impact your business massively in a positive way. Here we give you 10 ways that will help you run your warehouse more efficiently in the future.
Don't Forget to Organize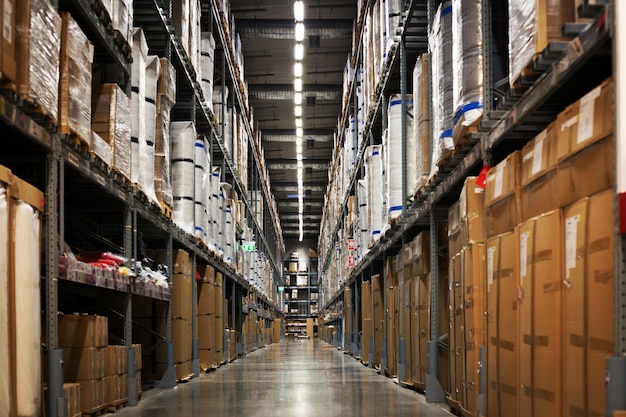 It is logical to realize that if your warehouse is not organised well, incoming products will not be put in appropriate locations. As a result of this you immediately loose efficiency as pickers will spend unnecessary time trying to find products.
Receiving Stock 
When products are received into your warehouse they should be inspected immediately so shortages, damages or wrong products are identified and can be dealt with. This will save problems later. It is important at this stage for incoming stock to be put away straight away, as materials left in receiving will show on in your system but will not be located on the shelves.
A Logical Picking Process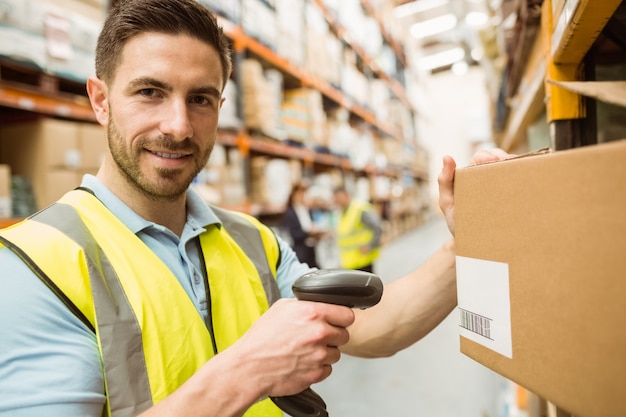 The amount of time taken picking orders is a large amount of time, thus resulting in a high amount of cost. Organize your warehouse efficiently so you can organize pick lists for better time control. This may differ depending on what kinds of items you ship and the amount you ship at one time. Analyse how in your business situation you can maximize warehouse picking efficiency.
Reorganization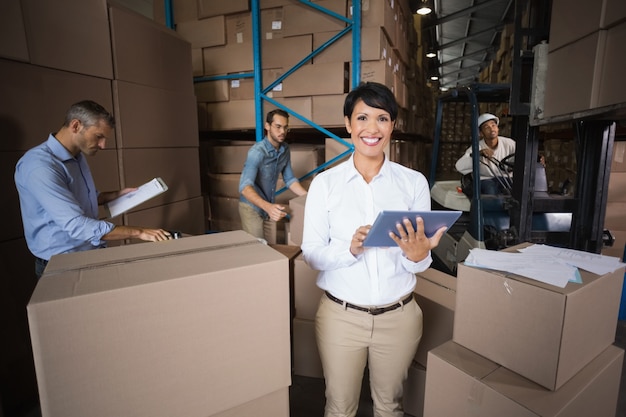 As things change over time it is necessary you keep your warehouse organised up to date with alterations occurring in your business. Reevaluate your inventory and storage methods periodically to ensure you keep the right product flow.
Quality Control 
Items must be verified before being packed and processed when products are sent to your shipping station. As packers work fast they often don't have the time to double-check items. When potential problems are identified the products should be returned to their appropriate locations to prevent a pile of wrong products from piling up.
Safety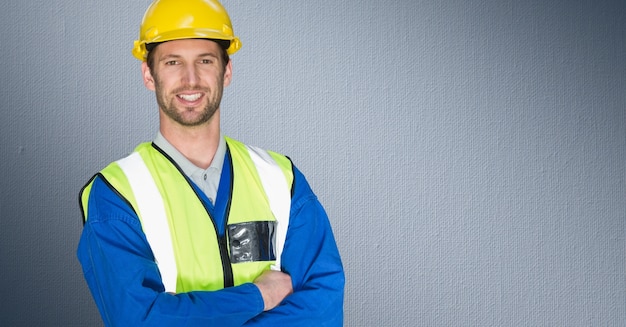 There are certain requirements according to workplace health and safety that must be adhered to in your warehouse to protect your workers from harm. Accidents could cost you the skilled labor needed to run your warehouse properly.
Maintain Appropriate Lighting 
Having sufficient lighting in your warehouse is important for a number of reasons. It allows for a safer work environment and will assist your employees to better do their job.
Training for Staff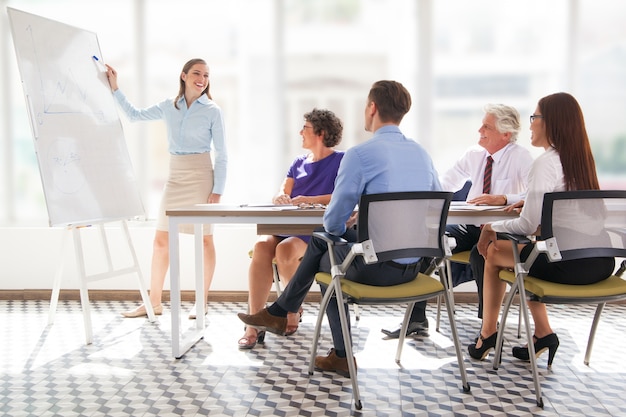 Training employees appropriately for their job roles is a necessity and retraining is needed from time to time also. Make sure you schedule time for training in advance so when the time comes it is already organised. It is a good idea to incorporate cross- training so your employees will have appropriate skills to handle more than one type of job. This will allow for your warehouse to function normally in the absence of an employee.
The Right Software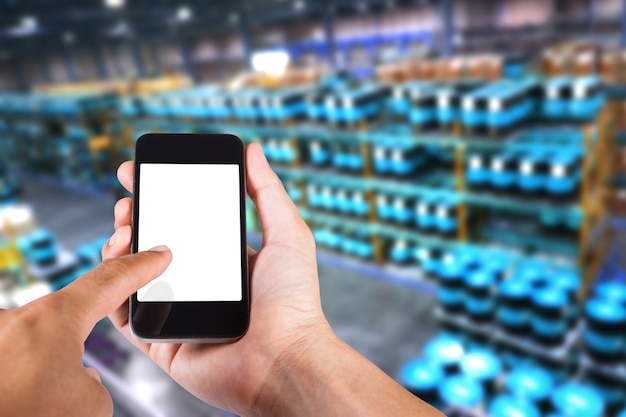 There are so many choices in software for material handling and warehouse management and it is important to choose the right ones. Remember that some software may not be necessary for your business, and that is better to just choose individual programs that will provide the right solution for your company.
Prompt Delivery and Customer Service

It is critical no matter what industry you are in that you and your clients know where your products are. Provide real time information in relation to delivery and courier services enhances your customer service. It will also save many problems that are associated with delivery when it is not properly handled.
15 Ways To Show Your Horse You Love Them
One – Take them on a trail ride.
It's very easy for horses to get a bored. A trail ride is a great way to keep them stimulated and relaxed. It's also a great way to destress for the rider and it's the perfect opportunity to bond.
Two – Scratch their favourite itch.
You've seen the ones they struggle to properly reach. Get in there and scratch it for them. They'll love you for it.
Three – Condition their tail.
Get some tail conditioner and make sure everything it nice and untangled.
Four – Learn to massage your horse.
There are lessons all over the internet – develop a little massage routine for your horse. When you're doing it, make sure you're aware of how they're reacting so you can avoid anything that makes them uncomfortable.
Five – Buy your treats in bulk.
That way you'll get them cheaper and you'll never run out.
Six – Keep your grooming equipment clean.
Brushes that are already filled with hair can irritate the skin. Let your horse know you love them by making grooming as nice and comfortable as possible.
Seven – Dry any sweat after taking their bridle off.
Sweat and dirt can get caught under a bridle and make things uncomfortable for your horse.
Eight – Grow some carrots at home for your horse to eat.
The best part? Watching them eat the greenery of the carrot. Carrots are super easy to grow.
Nine – Be hands-on.
The more you touch your horse, the more comfortable they will be around you and the more you can bond.
Ten – Get a stall toy.
A simple stall toy that releases treats will keep your horse from getting too bored when you're away.
Eleven – Visit a local apple orchard.
A lot of orchards have left over or discarded apples. If you have a contact with an orchard, ask if you can visit to clean up these left overs. Your horse won't mind if they're a little bruised.
Twelve – Make sure your saddle fits well.
Get a saddle fitter to take a look – there would be nothing worse than having to ride wearing an ill-fitting saddle.
Thirteen – Talk to your horse.
A soothing tone of voice makes it easier for your horse to recognise you and be comfortable around you.
Fourteen – Schedule spare time.
The best way to build up a bond is just to have some quite time with your horse when you aren't doing anything in particular. Just be together, take some time out and get used to being around each other.
Fifteen – Be the leader.
Horses are social and are most comfortable when they know who is in charge. Let your horse know that you're taking care of things. You can do this by gently pushing against your horse, leading them and taking control. Horses bond strongest with others they admire. Be a leader for your horse.
To see out horse arenas, download our brochure.