7 Of The Best Aces In History
Flying an aeroplane is an extremely difficult task, let alone being talented enough to be dubbed an 'ace'. The term ace is a military reference that describes a pilot that shoots down at least five enemy aircraft. This definition has become slightly less relevant in modern times as new aviation technology has seen a decline in the common occurrence of 'dog fights' in wars such as World War II. Here below are listed 7 men who have made history, being the aces of aces.
Manfred von Richthofen- World War I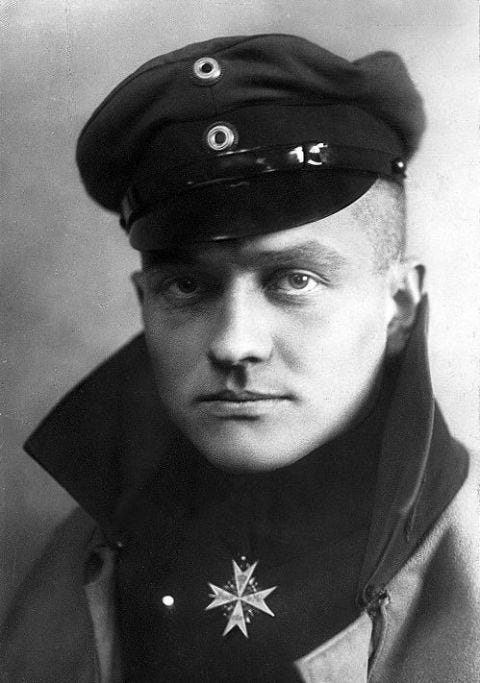 Everybody has heard of the 'Red Baron', even if they are not exactly sure who he is and what he did the name stands as historically famous. Richthofen was a pilot for the Imperial German Army Air Service. Through his contribution to the war he had 80 credited kills, having more areal victories in World War I than any other pilot. He achieved fame across all of Europe and became a national hero in Germany. However in April 1918 Richthofen received a fatal wound in Northern France, and died in the cockpit after making an emergency landing.
Erich Hartman- World War II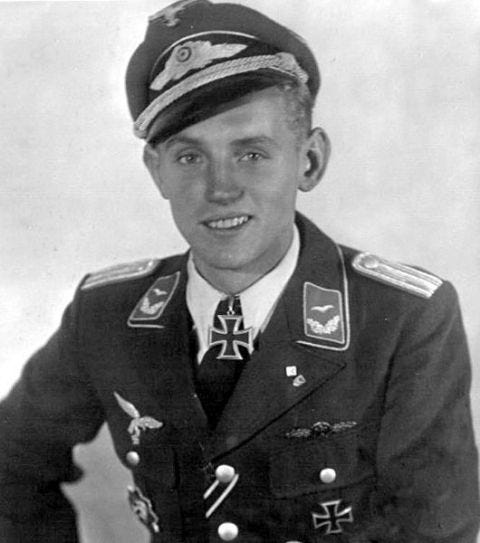 Hartman is known as the ace of aces, with more aerial combat victories than any other pilot in history. He was known as 'Bubi' to the Germans and 'The Black Devil' to the Soviets. He shot down an exceptional number of 352 enemy aircraft's during his career in the German Airforce. Hartman was never forced to land due to enemy fire and prided himself on continually improving his skills as a stalk-and-ambush fighter over his 1,404 combat missions.
James Jabara- Korean War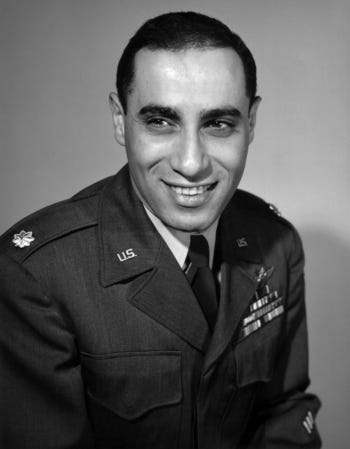 Jabara was a successful pilot for the United States Airforce through World War II, the Korean War, and the Vietnam War. He became the first American jet ace in history in the Korean war when he tried to let go of his spare fuel tank, but it did not separate from his wing fully. He pushed on and gained two more victories despite his aircraft's disadvantage. After the Korean War Jabara soured up the ranks to become the youngest colonel at the time.
Muhammad Mahmood Alam- Indo-Pakistani War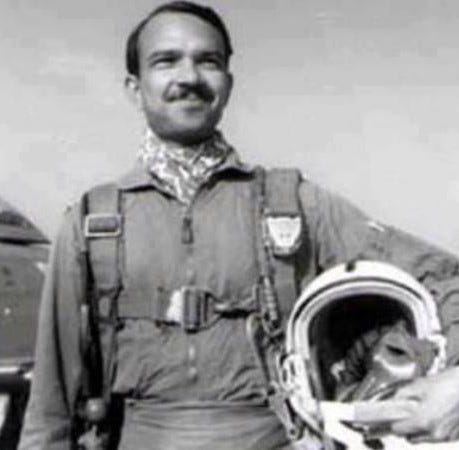 This Pakistani fighter ace was a Pakistani Air Force jet fighter pilot in the Indo- Pakistani War. He was the last fighter pilot in history to become an ace in a single day, shooting down five Indian Hawker Hunter fighter jets in less than 60 seconds. He holds the world record for becoming an ace in the shortest space in time. He also holds the title of being the only jet pilot to become an ace in one day.
Charles B. DeBellevue- Vietnam War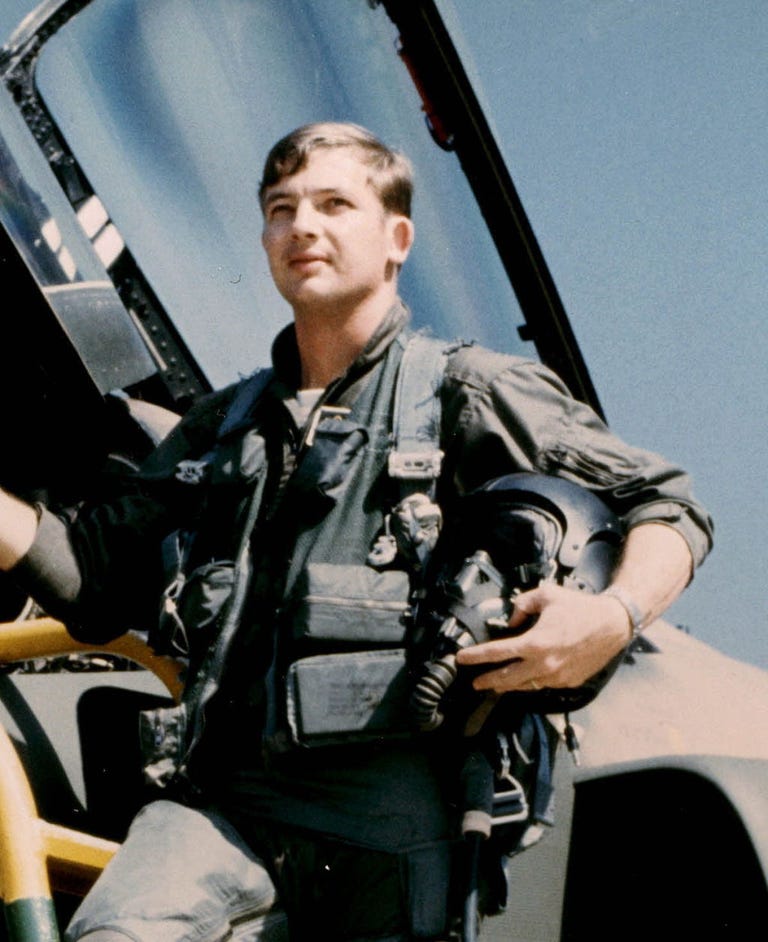 DeBellevue was the most successful American Airman in the Vietnam war. He had 6 confirmed kills through the duration of the war, and was the first Air Force Weapons Systems Officer to become an ace. Only four other pilots also achieved the status of an ace in the Vietnam War.
Giora Epstein- Arab – Israeli Wars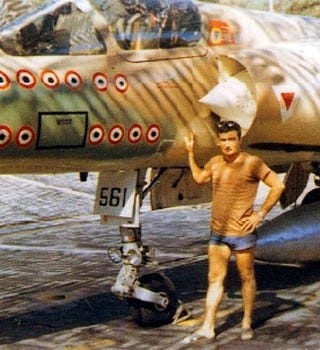 Epistein was a supersonic jet pilot in the Israeli Air Force. He is known to be the ace of aces for supersonic jet pilots having shot down 17 enemy aircraft's. This is the most victories for any pilot in the modern fighter jet era. He was named "Hawkeye" due to his acute eyesight which helped him accurately shoot at enemy planes.
Cesar Rodriguez- Gulf War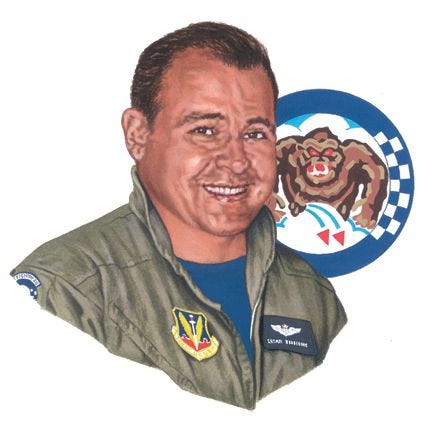 Rodriguez is known as the "Last American Ace", even though he did not shoot down 5 enemy planes. He achieved 3 aerial victories during the 1990's, becoming the most victorious along with three other pilots since the Vietnam War.
The Most Unique Sports Venues In The World
Thinking about the most incredible sports stadiums in the world most people would think of the FC Barcelona or Madison Square Garden, However we decided to collate something a bit out of the ordinary. Here are some of the weirdest and most amazing places to play sport in the world.
Tennis On A Helipad
Dubai offers a scary but one of a kind experience of playing tennis at a massive height of the Burj Al Arab helipad. This venue is a luxury hotel known as one of the tallest hotels in the world so its not difficult to imagine why it holds a sport venue at such high altitude.
Basketball On An Aircraft Carrier
This game was held in 2012 on the USS Midway aircraft carrier which is now a maritime museum in California. The game was attended by President Barack Obama, making the game an even more amazing event.
Ice Golf
Greenland in true icy style offers the chance to play ice golf in Uummannaq. As you can imagine it is important to use coloured balls playing golf here as white ones blend in with the surroundings.
Beach Rugby
United Arab Emirates holds beach rugby at Ras Al Khaimah. This location was not chosen for sport by preference, the RAK Rugby Club had to do with the makeshift sand pitch until their current club location was built.
River Football
Bourghton-on-the-water hosts a single football match once a year on the August Bank Holiday Monday. The unique sport is quite popular despite the fact that most spectators are soaked by the end of the game!
Cricket In A Slate Mine
In North England lies a Cambrian slate mine, of which English village teams made use of as a cricket pitch in 2013. It was the first time cricket has ever been played underground. The game was a charity event to raise money for Threlkeld's flooded grounds.
Skiing In Fenway Park
In 2016 the home of the Boston Red Sox baseball team was transformed into a huge ski jump. Professional skiers competed here including freestyle skier Andri Ragettli.
Horse Racing On Lake St. Moritz
In Switzerland on the frozen surface of Lake St. Moritz horse races are held. The ice would want to be thick holding the weight of pounding horses and their riders! Polo is also played here as an alternative sport to racing.