Setting up your own dressage arena is a whole lot of fun – and the letters are the finishing touches. It's nice to have them looking good.
We've arranged some easy methods in order of difficult. (our favourite is the PVC foam method, which looks great and is cheap).
One – Waterproofed cardboard (Super easy & quick).
This is the easiest method – you could probably get it done in an hour or two using things you already have lying around. It looks pretty good from a distance, and is certainly passable.
Cut the letters out of some corrugated cardboard.
Paint over the cardboard with black paint.
Put together a water and glue mixture. Dip the letters in the mixture and cover both sides.
Clip to a line to dry.
If you're a perfectionist – go over the letters with black paint one more time to tidy up any irregularities.
Download the letters here to trace onto your cardboard.
Two – Soccer cones and mailbox letters (easy)
An easy, practical method if you can go to a store and get the right cones.
This is great if you've outlined a dressage arena on flat ground.
Buy soccer drill cones & letterbox letters
Attach the letterbox letters a little below the half way point.
Cut off the top of the cones.
This is a nice way to get a professional looking dressage marker. For added flourish, you can put an upturned pot inside the marker and place some flowers on top so the poke through.
Three – Foam sheets (medium difficulty)
The hardest part of this method is sourcing the foam sheets. Some places like Bunnings sell them for about $10 for a pack of foam sheets.
Trace and cut letters out of the black foam.
Attach cut-out letters to a sheet of white foam or board.
Attach to dressage arena.
This method takes some skill and precision, but can look good and last a long time.
You can use the same letter template as above.
Four – Wooden letters (difficult)
Hand-made wooden letters are a bit of a challenge – but if you're handy with wood and have some left over slats, they last a long time and can look nice unpainted.
Your letters will be slightly blocky – but that can all be part of the charm.
Print out the letter template below.
Cut length of wood that match the template.
Glue the wood together and allow to dry.
Apply varnish if desired.
Download a template here for wooden block letters.
Five – Professional dressage letters (easy, expensive)
The easy but expensive way. Horse stores often sell letters pre-made. Wire framed letters can be stuck into the ground, while hang-over letters can be temporarily attached to a fence.
They're useful & easy, but they're also expensive and don't always match the look you want for your arena.
For arena ideas and inspiration, download our brochure.
The Most Beautiful Equestrian Properties Ever
Equestrian properties seem to have a kind of old fashioned beauty about them, revolving around horses and the activity of riding, one that has existed forever. These gorgeous estates displayed below showcase some of the best horse facilities in spectacular horse country.
New Jersey Farmland- New Jersey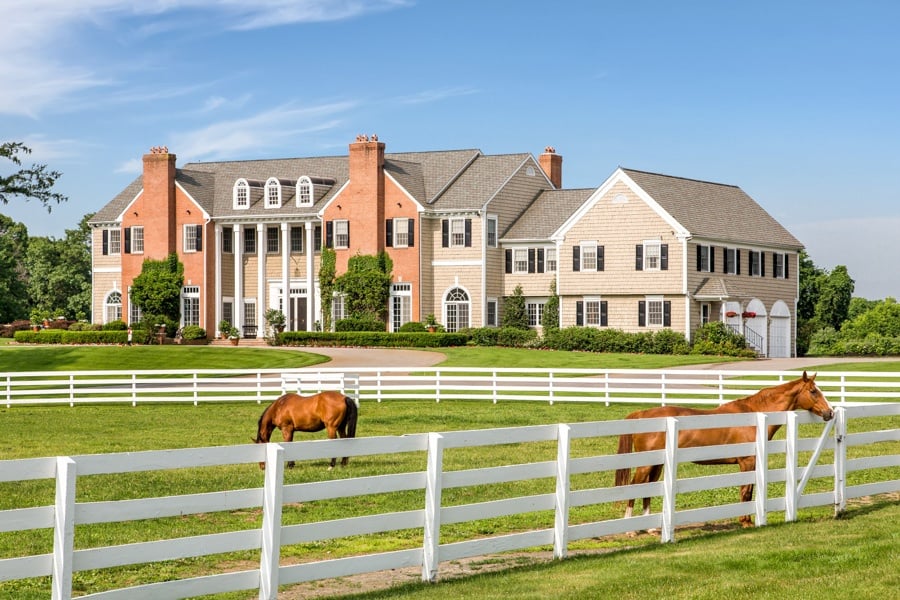 This traditional country estate stands on forty five acres of lush New Jersey farmland. It features an eight stall barn, paddocks, a riding arena and a jumping arena. The house itself showcases luxury through a grand ballroom, a large dining room and beautiful carved marble fireplaces. The estate also features a pool, tennis court and staff quarters.
Red Horse Farm, Massachusetts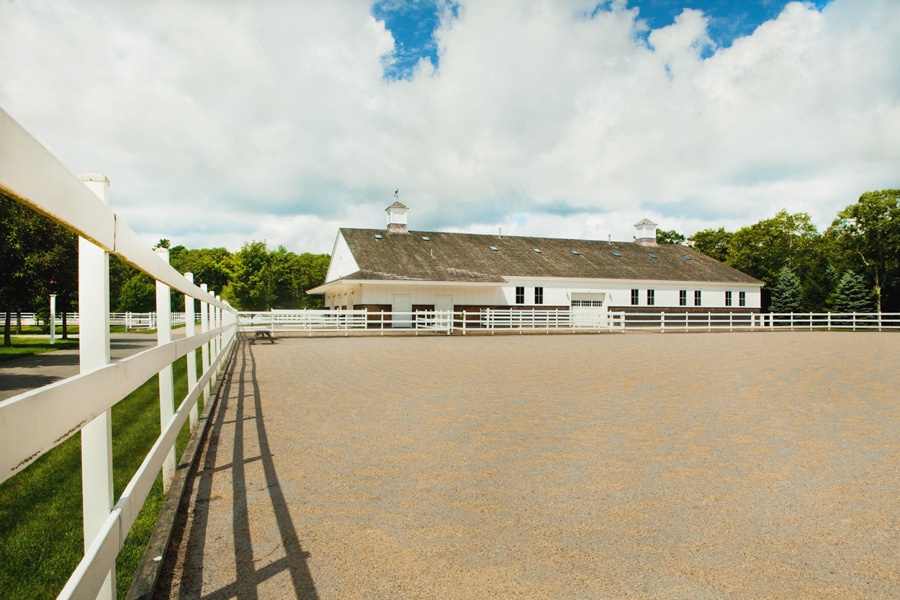 The Red Horse Farm is located closely to the South Cape Beach State Park, situated on seven and a half acres. A custom designed riding surface for both indoor and outdoor arenas compliments the spacious stables. The estate sports other amenities such as a heated indoor arena, individual paddocks and a watering system.
Tudor-Style Mansion, Connecticut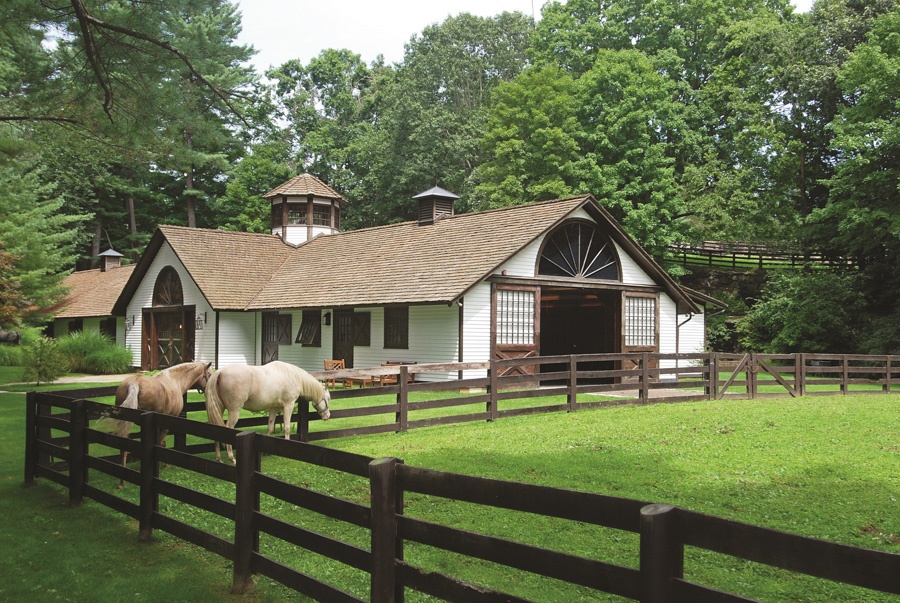 This historical location dates back to 1926. The estate was completely rebuilt in 1988 and now boasts of being a piece of luxury real estate. The 11 stall barn is constructed of beautiful mahogany wood, with the addition of two tack rooms. The estate holds 7 paddocks, a large riding arena and a one-third-of-a-mile trotter track.
Villalagos, Uruguay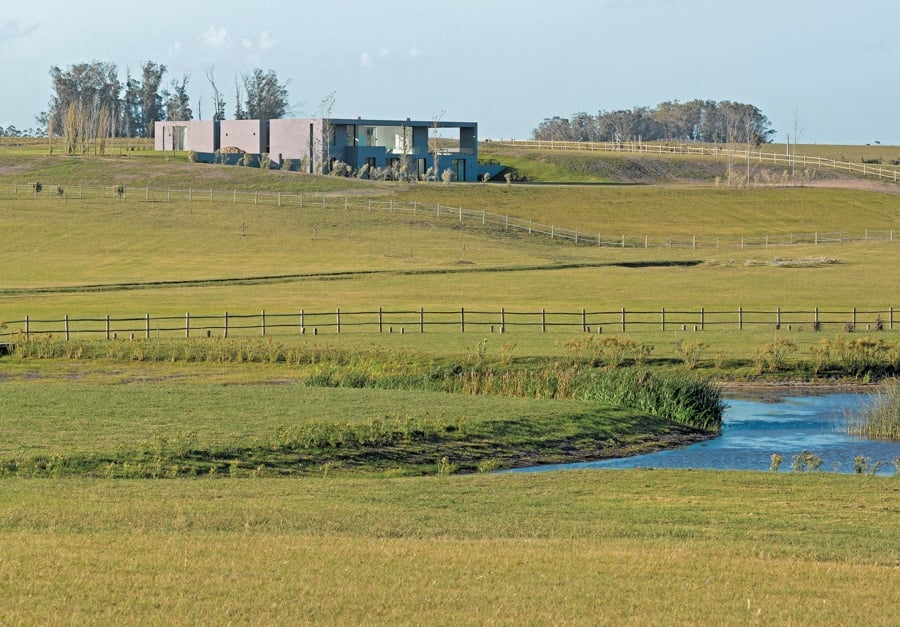 Villalagos is located in one of South America's most beautiful beach resorts. This equestrian community holds thirteen different estates, sharing access of 85 acres of grounds.
La Felicita, Argentina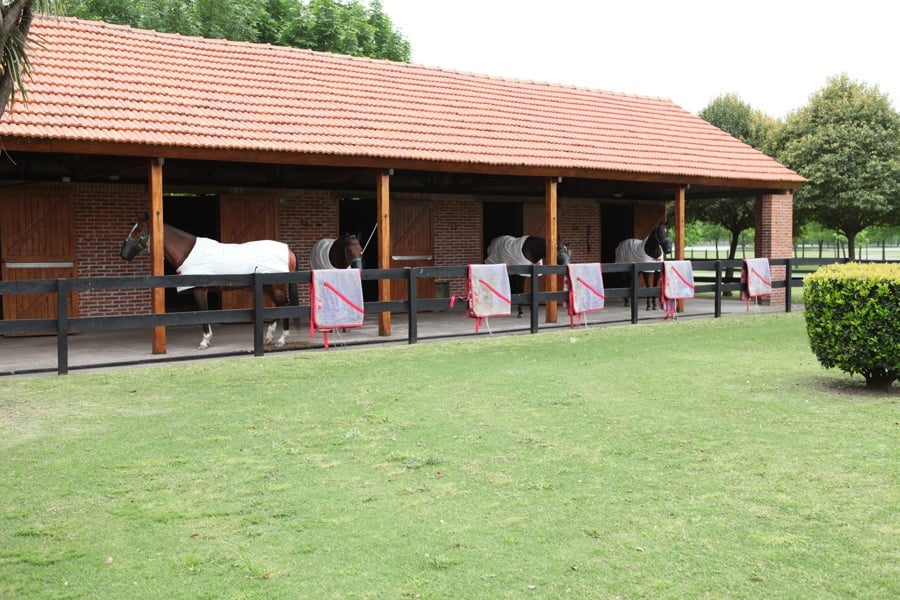 La Felicita is a world class polo club in Pilar, just outside Buenos Aires. This large estate showcases magnificent views and is situated next to the main polo field. The estate features large facilities such as stables to house 44 horses, an onsite veterinary clinic, a club house and tennis courts.
Cuadra San Cristobal, Mexico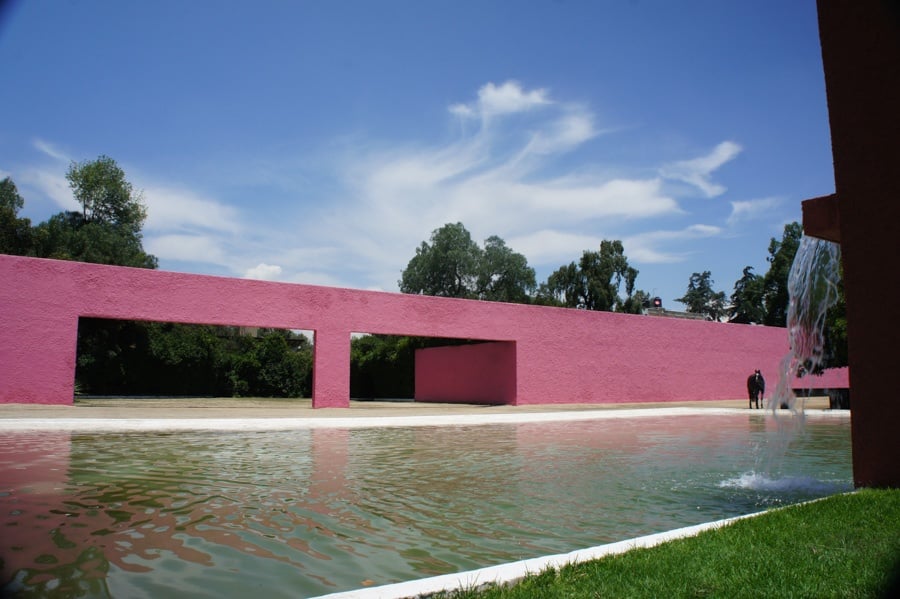 The pink estate was designed by Luis Barragan who won the Pritzker Prize. Architecturally designed to connect the home with the exterior grounds it is ideal for nature lovers. Luxury facilities are located on the estate such as stables, outdoor spaces decorated with fountains, pools and manicured gardens.
June Farm, England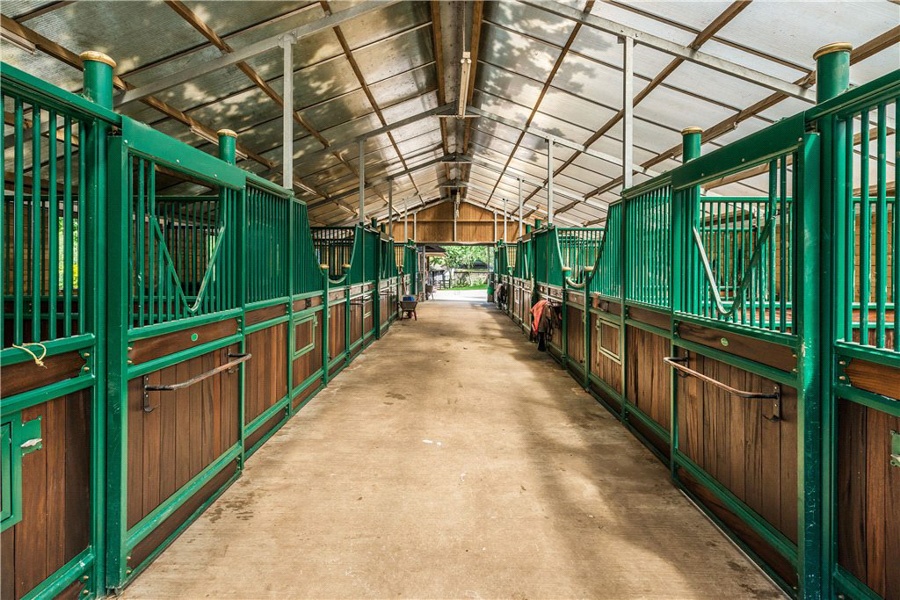 This country estate dates from the 17th Century. It highlights traditional English real estate with it's courtyard surrounded by a gorgeous ornamental rose garden. Although the farm has historical origins, the interior of the main residence has been fully updated, without taking away from the original design. The original stained glass windows, oak floors and stone fireplaces are located throughout the house. Equestrian amenities are extensive with a separate kitchen, spacious tack room, solarium and wide grounds.