8 Of The Most Beautiful, Decadent Homes Ever Built
1. Antilla.
This enormous home is right in Mumbai and it cost well over 1 billion dollars to build.
The home is owned by the fifth most wealthy person on the planet. The interior looks like a hotel – decked out with the most expensive decor imaginable.
2. Fleur De Lys, Beverly Hills.
This ludicrously expensive home in California sold for over $100 million. Mariah Carey was interested in buying the property.
Despite it's traditionalist French design, the building was only constructed in 2002 – it's just made to look historical.

3. Dar al-Hajar, Yemen.
This amazing rock-cut residence was built for then-leader of Yemen in the 1930s as a summer retreat.
The amazing building is not a tourist attraction, offering amazing views.
4. Largest Wooden Home in the world, Russia.
This enormous wooden home was never intended to be so huge or unusual. Built by a Russian gangster, the building got larger as the home-owners ambitions increased.
It was eventually extensively damaged by fire while the owner was in prison.
5. 1009 Fifth Avenue, New York City.
In a city where closet-sized apartments go for millions, this huge building seems almost unfair.
Worth $80 million, the cavernous interiors are grand but plain.
6. Fallingwater House, Pennsylvania.
Perhaps the most famous house ever built in America, this originally cost $155,000 (it was built in 1964).
Since then, it has become a landmark and a public museum. It's essentially priceless.  Many of the architects other buildings sell for around the $1 million mark, but this would likely sell for more than $100 million.
7. Beach House, The Dominican Republic.
This luxurious, expansive house has an enormous shallow pool (it's not trick photography – it's huge).
It can be rented for $5,000 a day.
8. Church Home, The Netherlands.

With a breath-taking exterior and interior, this amazing conversion creates a very memorable home in the Netherlands.
Honourable mention: A Louis Vitton House.
This not-so-glamorous house seems to be the work of someone with a passion for fashion and some spare time (and paint) on their hands.
Not exactly luxury, but it's trying.
Download: Custom-designed home buildings. 
Read: Find out how much your building will cost.
12 of the Most Unusual and Beautiful Homes in Australia
Unique and amazing are the words that describe all of these unusual houses in Australia. These houses will inspire your creative spirit to design your own beautiful house.
Klein Bottle House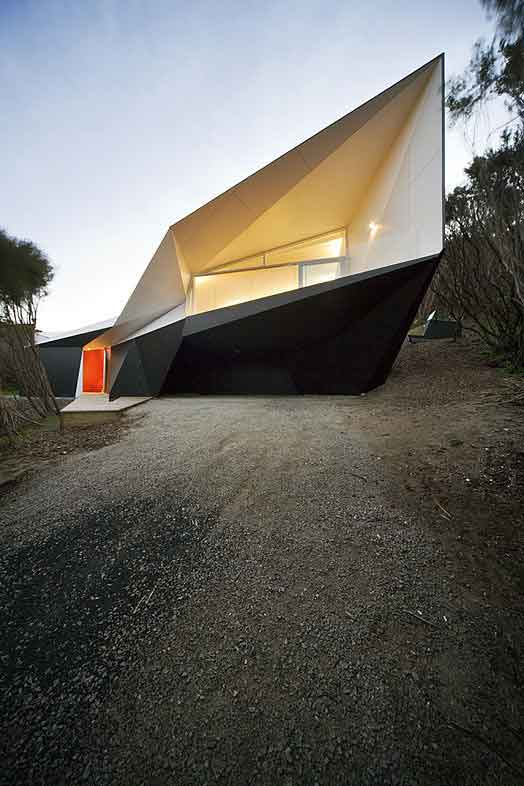 This house looks more like a piece of origami art rather than somewhere to live. This house was designed by architects McBride Charles Ryan and has won a series of prestigious awards such as the World's Best House in 2009.
Torquay House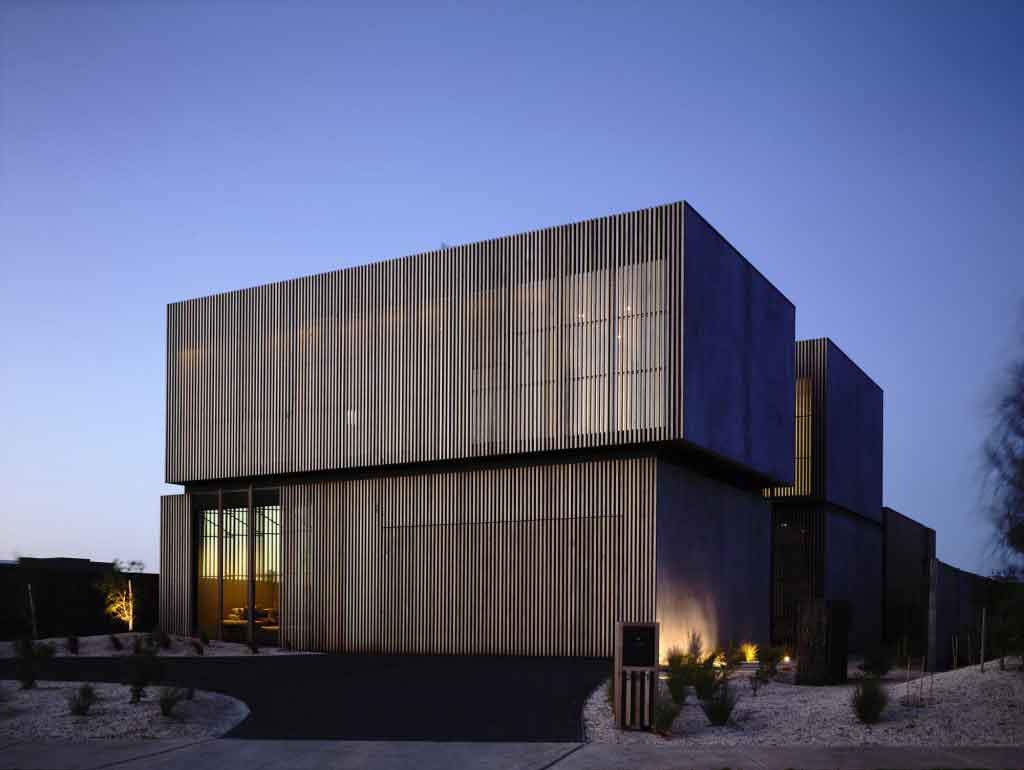 A series of modern containers were used to build this house and was specifically built in order to take advantage of the spectacular views from the north and south.
House Holman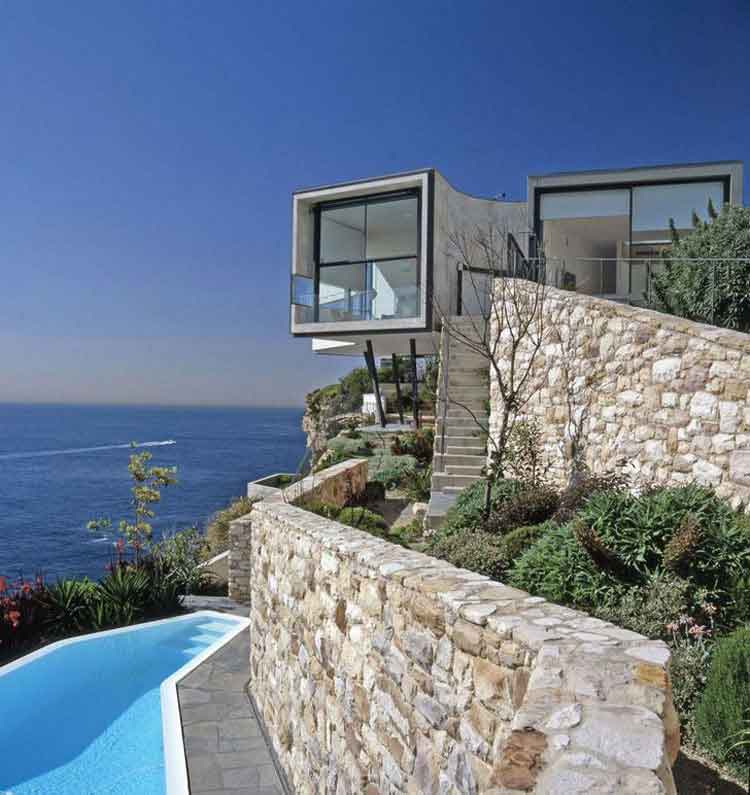 This home was built in 2004 by Durbach Block Architects. It stands on the edge of a 230-foot high cliff in Dover Heights.
Shed-inspired House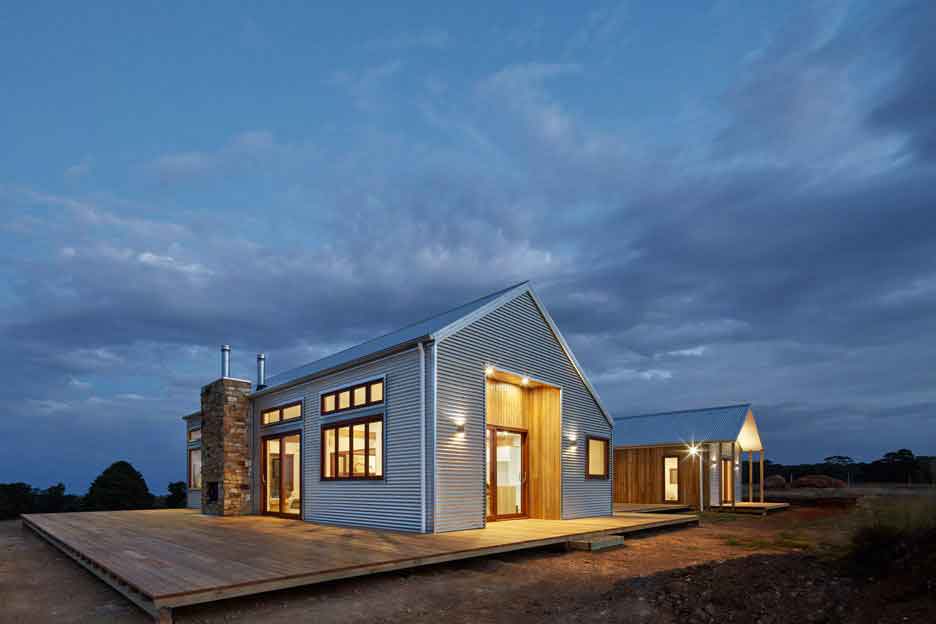 The Shed-inspired House is a three bedroom house designed to be energy-efficient and make the most out of its environment and views of farmland.
Cliff House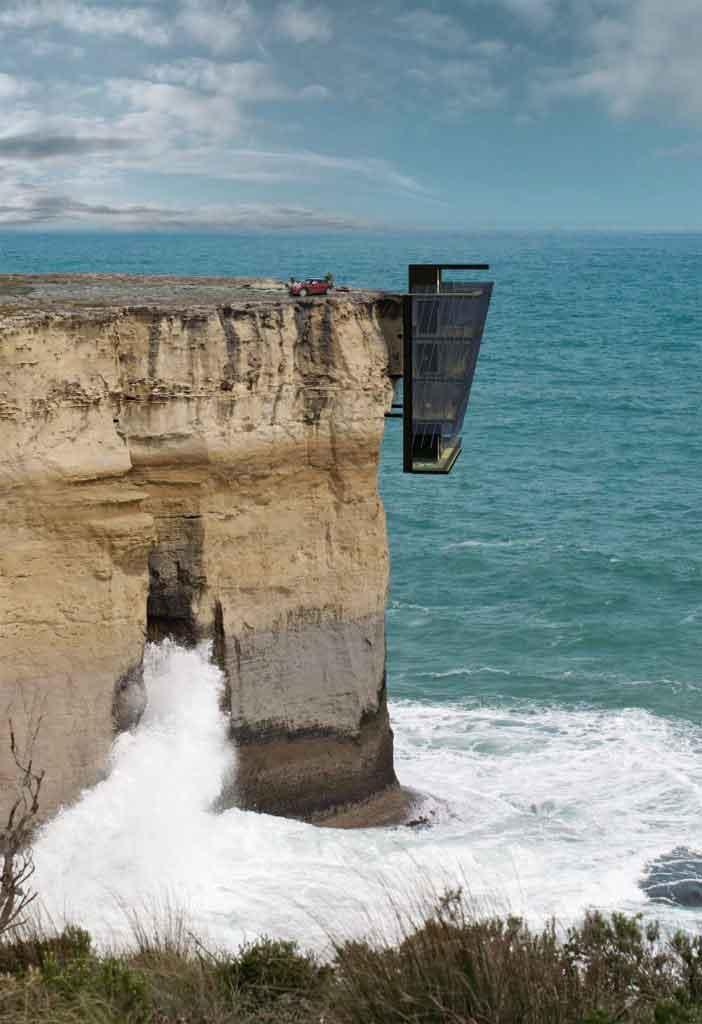 Literally hanging off a cliff, this 5 story house was designed to conceptualize a barnacle clinging to the hull of a ship.
Pole House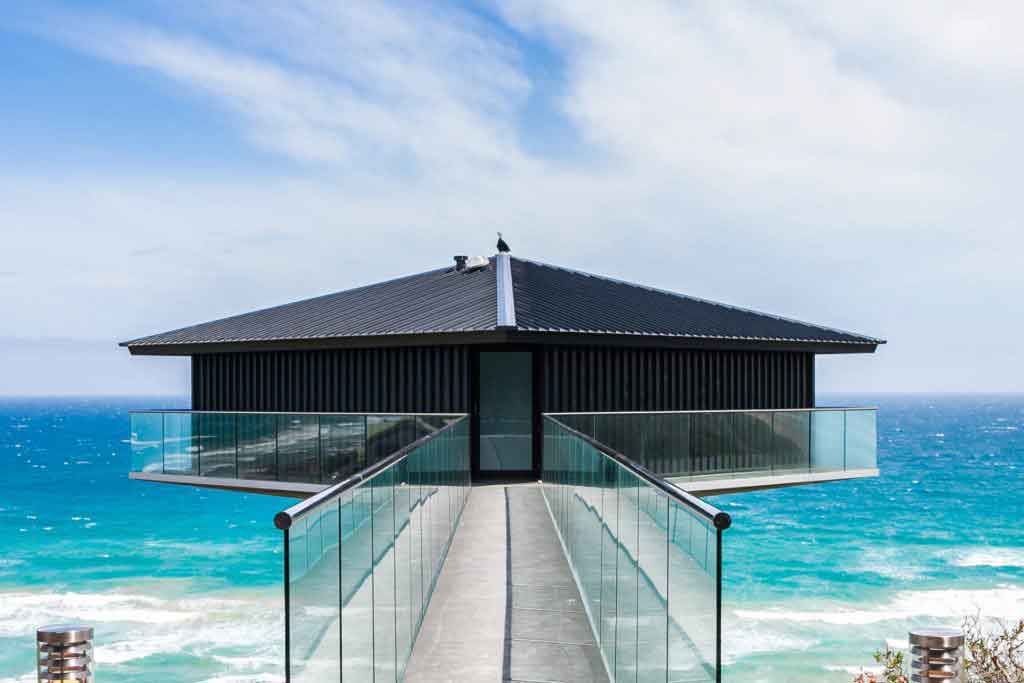 The famous 'Pole House' is stated on the beach of Fairhaven, Victoria. This has been a landmark on the Great Ocean Road for over 36 years. It was recently demolished and replaced with a more modern house.
Power Street Residence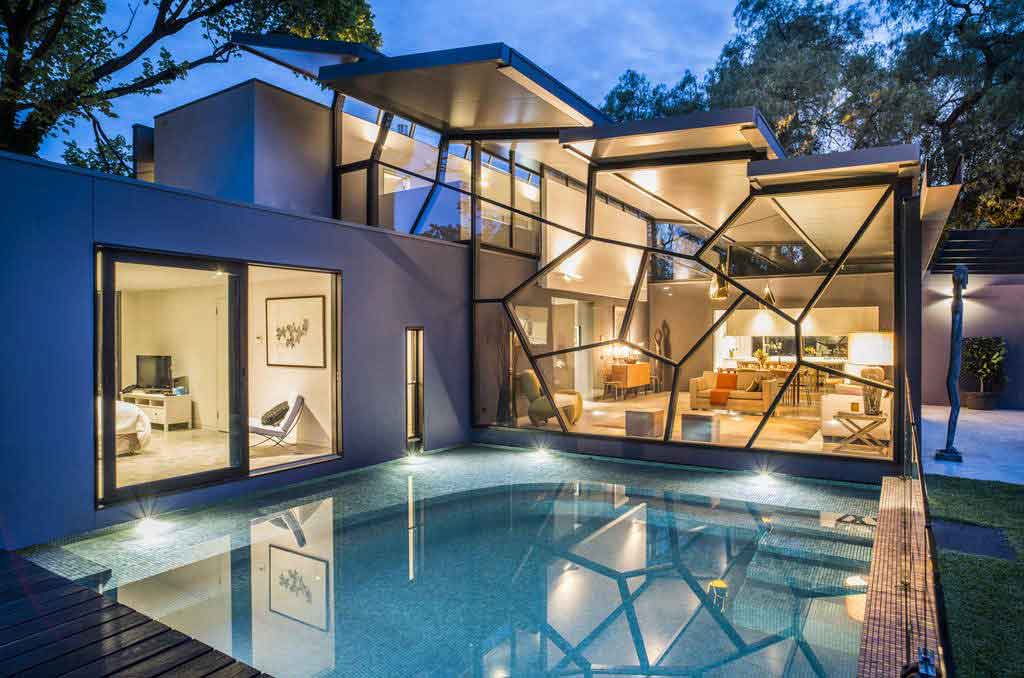 This gorgeous house is located in Hawthorn, Victoria. It is designed for a family, having 4 bedrooms and a large living area.
Clifftop House on Great Ocean Road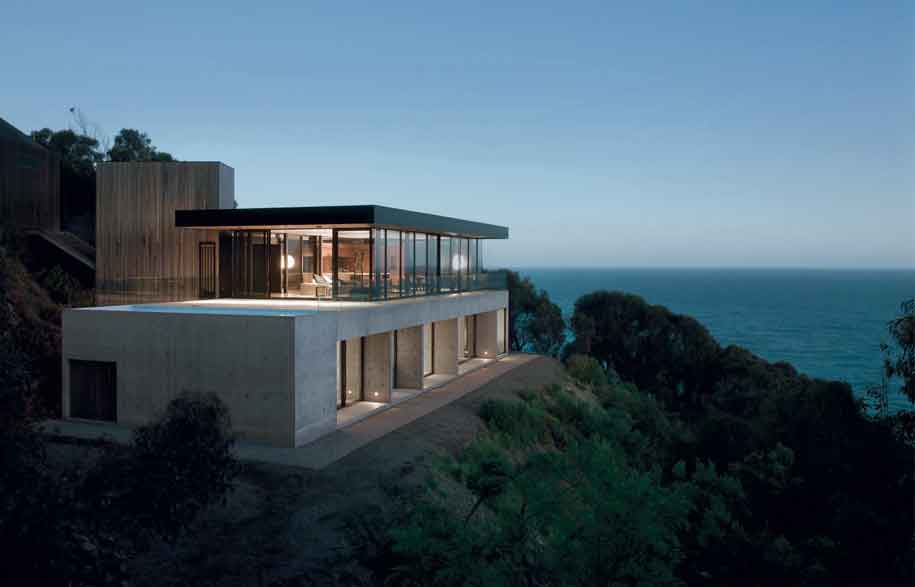 This home is literally situated on the edge of a cliff, surrounded by national parkland and over looking the ocean.
Tower House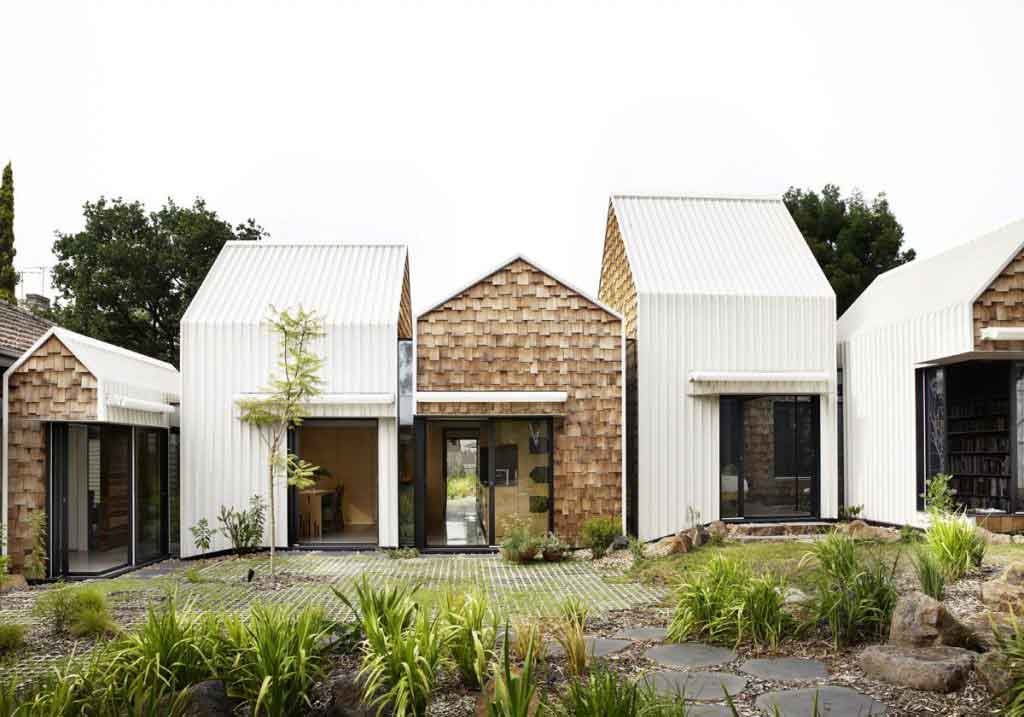 The tower house has been refurbished from an old weatherboard house in Victoria. The house is designed to be a mini village by Archello Architects. Although the small dwellings all look separate from the outside, they are joined into one large house.
Cross Stitch House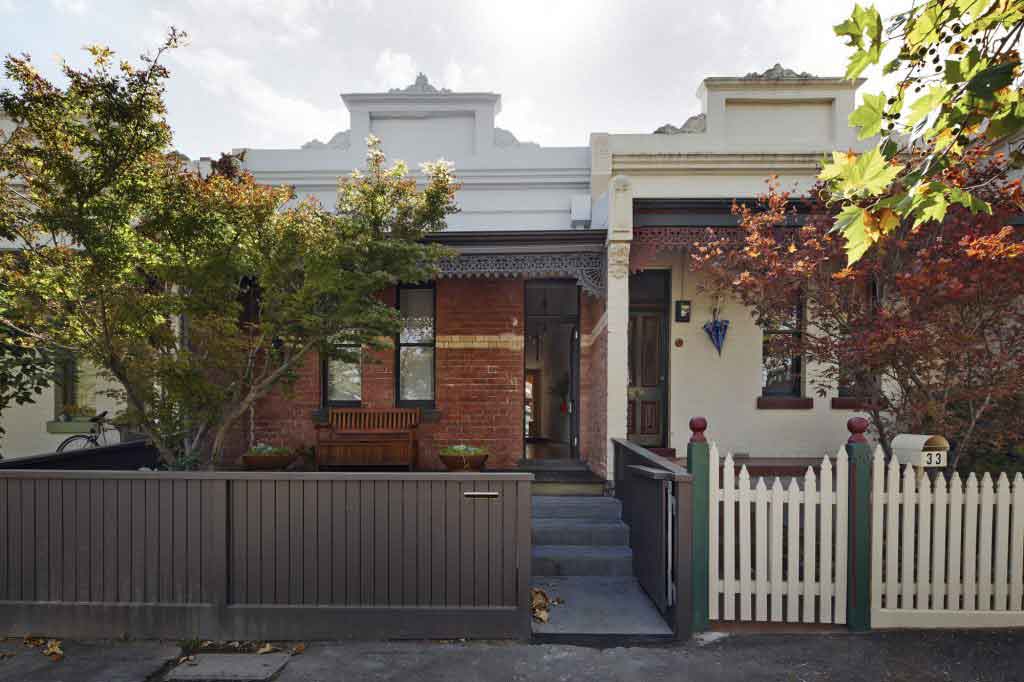 This petite Melbourne terrace maintains the original facade but is a completely transformed house behind its front.