We caught up with Mark Oxley of Oxley Feed Mills to hear a little more about how his hay sheds have changed the way they operate.
Operating for over 100 years, the Feed Mills provide quality livestock feed, primarily to the equestrian industry.
The hay shed in the video above is 72m in length. The large amount of storage allows the Feed Mills to buy hay when its cheap and stockpile it through drier months, giving them an advantage over other hay producers.
"This was our second time around with them. It was a painless experience. Followed right through from start to finish without any drama. We will definitely build with Central Steel Build again."
See the build in 360:
Want more information?    Get A Quote 
12 Of The Most Amazing Factories & Warehouses
From the Volkswagen Tower to the Amazon Warehouse, there truly are some incredible factories and warehouses across the globe. These unique business warehouses will inspire you and your company.
Volkswagen Car Towers, Wolfsburg Germany 
There are two of these amazing spectacles, towers that spiral up and up completely filled with brand new cars. These car houses are operated by house technology which automatically moves cars from the VW's Wolfsburg plant to the towers, and on to the customer center to be collected by their owners.
Bank of England's Vault Beneath London
This is possibly the richest warehouse in the world. The vault is located under central London, and contains 4,600 tons of gold which add up to be worth around 166 billion British Pounds.
DB Schenker's Warehouse, Germany 
DB Shenker being one of the largest logistics companies in the world has an extremely impressive selection of warehouses. This photograph is taken by Christian Stoll.
National Archives Winsford, Cheshire

This expansive salt mine located in Winsford is the size of 700 football pitches and currently stretches 100 miles long, still growing. The mine has a dry and stable condition that provides perfect conditions for storing National Archives such as Confidential government files.
Google Data Center, Georgia
The warehouse is as colourful as google itself. This was originally a cooling plank in Douglas County Georgia but has been taken over by Google, who have painted the pipes in order to distinguish which is which and just for fun.
Champagne Warehouse, France 
Here the finest champagnes in the world are held and stored in underground warehouses such as this one in Reims. The champagnes are allowed to mature for up to 20 years in the warehouses.
The Abandoned Solviet Space Center 
The huge aircraft hangar is located near Baikonur Cosmodrome in Kazakhstan. although it is now abandoned, it still makes for an impressive photograph by Ralph Mirebs.
Constellation Europe, United Kingdom 
The warehouse Constellation Europe is the largest wine warehouse in the whole of Europe. It stores 57 million bottles continually.
Jean-Luc Lagardere Plant Toulouse 
The A380 aircraft is built in the the Jean-Luc Lagardere Plant. As these are the largest airliners in the world, it takes about 1.32 million square feet to have sufficient space to be able to build one of these planes.
Amazon Warehouse
Amazon is a huge company selling anything you could imagine, known as the worlds largest retailer. This huge house of wonder holds a myriad of different products sold to online customers.
Meyer Werft, Papenburg Germany 
Meyer Werft is a shipping and cargo port warehouse that holds some of the largest cruise ships in the world. There has been around 700 ships build in the warehouse which is 678,0000 sq ft.
M & S Warehouse, Castle Donington 
Marks and Spencer's warehouse was opened in 2003 in Castle Donington, Leicestershire. The warehouse is 900, 000 sq ft, and handles all of the company's online orders and deliveries.
8 Ways to Maximize Warehouse Efficiency
It is important to strive towards making actions in your warehouse efficient and streamlined, however it can be difficult working out how to do so. Here we give you 8 ways that will assist in achieving an efficient and more productive warehouse.
Automation 
Robotic automation may sound like a crazy idea to help your warehouse's work rate, however it is proven that robotic automation can assist manufacturers in achieving better productivity and it can be cheaper, as less employees are needed.
Optimizing Labor Productivity
Optimizing labor productivity should be a cornerstone of your warehouse improvement effort. It is critical for your organisation to understand production rates as labor is a high cost factor in warehousing.
Making Use of Vertical Space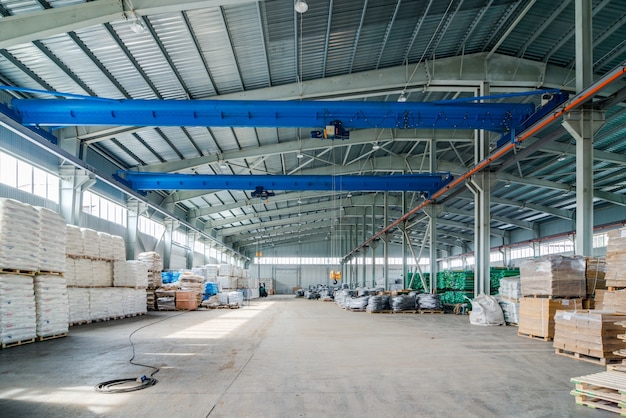 It is imperative to make use of space where ever possible in the warehouse. This can be difficult on the production floor as space is limited. A good solution is pallet racking, making better use of vertical space and allowing for the necessary floor space to be used in production.
Organized Workstations 
creating workstations for specific jobs that need to be done contributes to a more efficient method of production as each part of the process has a specific permanent location, along with the materials and tools needed to perform the job.
Picking Methodology 
Along with creating organised workstations in your warehouse it is important to determine whether the picking methodology you use is the best for your organization. Making the right order picking choices directly impacts on chain productivity, thus it is an important factor to consider.
Technology 
Ensure you keep up with any new technological benefits that could help you stay one step ahead of your competitors and contribute to efficient warehouse practices.
Storage Equipment
Perform a thorough assessment of current and future warehouse storage needs. By doing this you can improve storage density and picker productivity resulting in long term cost savings.
Lean Manufacturing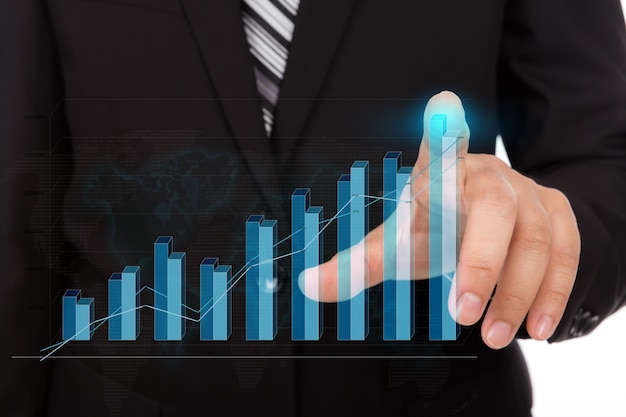 The ideas of the 5S/ Lean Manufacturing methods are being used by many manufacturers currently as the methods are seen to be extremely effective in enabling quicker and more efficient production and lowering overall costs.