Megan Jones, 36 at the time, rides Flowervale Maserati, a powerful horse with a dark coat. As rain begins to fall, the pair of them continue to push themselves, hoofs beating ground and throwing grass into the air.
A variety of interesting jumps have been set up; huge logs balanced over low stumps, trimmed hedges and neatly crafted wooden huts. For this moment, Megan's entire focus is paired with her horses. Their speed and their movements counterbalance each other's as they hurtle over obstacles.
The exhilaration of the ride drives them both forward to win the event; a trial held in Ballarat. The skill it requires of the two of them is enough to take Megan to the Olympics, where she won a silver medal in Beijing in 2008. If that skill fails, the risk is severe – with injuries and fatalities occasionally appearing in the news. While Megan has suffered from the intensities of riding (she has a stress fracture in her back that required a 12 week rest from riding), others have lost their lives in the controversially dangerous sport. It is, by any sense of the word, an extreme sport.
With so much danger, intensity, skill and tradition, what kind of an audience does equestrian riding have in Australia? SBS made news recently for scheduling coverage of some of the top international equestrian events, including jumping and eventing. It's a break from Australia's surprisingly reticent history of equestrian sport coverage, which rarely makes news unless in the context of the Olympics. Yet equestrian events alone make up a $362 million dollar contribution to the Australian economy, and the equestrian industry in total contributes $6 billion. World-class athletes are being trained in Australia, and a nearly $1 billion a year goes into breeding high class horses.
So why isn't the equestrian industry covered by television programming? It has everything; excitement, interest, an existing market – there seems to be no reason why equestrian events shouldn't be all over our screens. And there's one big reason; quarantine.
Horses coming into Australia are required to be in quarantine for 3 weeks in their country of origin and then for another 2 – 3 weeks when then land in Australia. That's a potential total of 42 days of quarantine. Horses going into American, as a point of comparison – require only 3 days of quarantine, and 7 days for a small selection of limited countries. Australia is already geographically distant from Europe, where horse riding is more popular, but delays like this make it near-impossible for international competition to take place in Australia.
That means Australia ends up isolated and it becomes much harder to increase the quality, value and competition of the industry. There are no five star events held in Australia, only the four star Adelaide three-day event. Australian riders can become successful; Edwina Tops-Alexander of Australia was the first person to earn over $2 million in an equestrian event. But, much like Tops-Alexander, they move overseas to a European base in order to reach that kind of success.
What Australia is doing is exporting all of our equestrian talent. We're not completely without hope. Grand Prix rider Lone Jorgensen moved to Australia from Germany and set up base here; proving again that the country has promise in the equestrian field.
The only way to invigorate the already solid industry is to modify quarantine laws to allow more efficient imports. If we can encourage world class internationals to compete in Australia, events will grow and television coverage will follow, unlocking the potential the market already has.
Fascinating Horse Breeds We Hardly Know About
There are a lot of beautiful and unique breeds of horses that you just don't hear about. Here is a list of a few exotic breeds with information and interesting facts about them.
The Yili Horse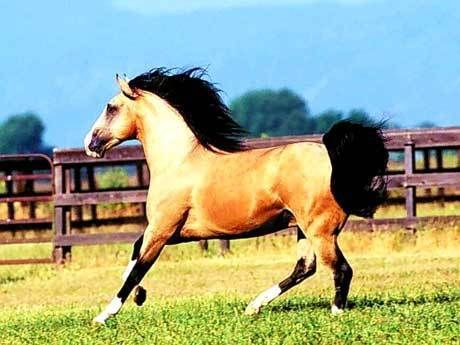 This is a breed of small Chinese horses that originatedfrom North-Western Xinjiang  in the 1900s. These horses are not only used for riding and as a draft horse, but are also valued for their milk and flesh. They are able to travel long distances at a good speed.
Interesting fact: It is said that these horses takes only 1 minute and 15.4 seconds to complete a 1,000-meter race. A speed which is 4.7 seconds faster than even the famous Sanhe breed.
The Messara Horse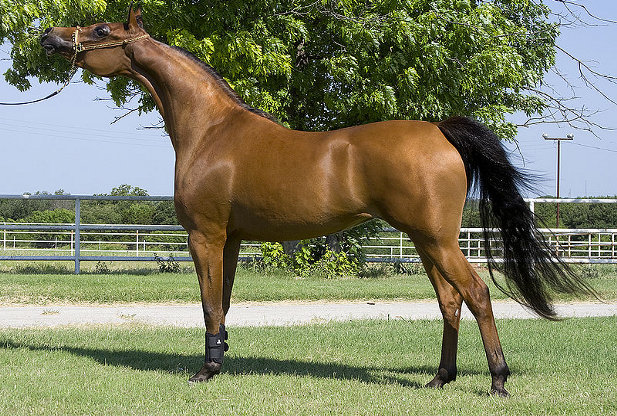 This horse breed is considered to be the oldest in Europe. They are indigenous to Greece and are currently facing extinction, with only 100 horses of this breed left. They are known especially for their characteristic pacing, which makes riding comfortable and easy.
Interesting Fact: Elderly natives of Crete say that when these horses make their characteristic gaits correctly, the rider can hold a glass of water without a drop falling.
The Haflinger Horse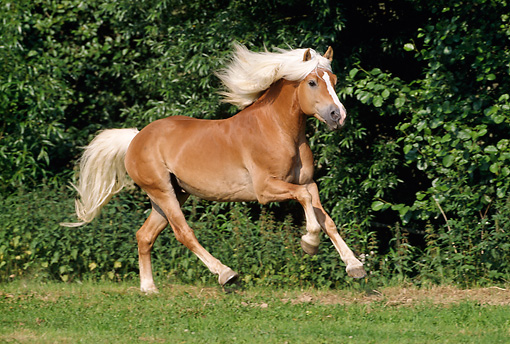 This is a breed of elegant yet strong horses that were developed in Austria and Northern Italy. They are known for their versatility and dependability. Their origins date back to the medievial ages where they were evolved from horses left behind by the Goths after the Byzantine army attacked Conza.
Interesting Fact: In May 2008, Italian scientists produced the first cloned horse, a Haflinger foal named Prometea.
The Kaimanawa Horse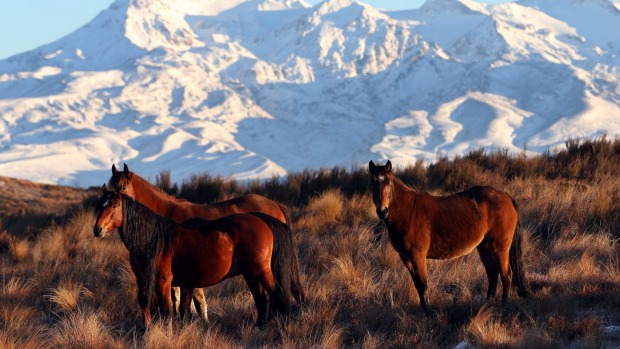 This horse belongs to a group of wild horses that evolved from domestic equines during the 19th Century that were released in the Kaimanawa mountain range. Breeds that escaped from sheep stations and cavalry units including an Arabian stallion formed the breed known today.
Interesting Fact: Kaimanawa horses have been of special interest to writers, journalists, and researchers. The 2008-novel Kaimanawa Princess, authored by Dianne Haworth, is based on Kaimanawa herds.
The Hokkaido Pony
This is an ancient breed of small horses found on the Japanese island called Hokkaido. They have the ability to work in rough terrains and are used for transportation in the mountains in places of limited access of vehicles.
Interesting Fact: The breed is thought to have evolved from a fisherman bringing a Nanbu horse to the island in the 1600's
Designing With Steel
Steel is an underutilised and overlooked design material, particularly when it comes to building homes. It's humble, it's simple but it's also strong and attractive.
The Underrated Material
One of the most compelling reasons to work with steel when designing a house is its physical properties. It's resistant to termites, can't be water damaged and doesn't become misshapen with heat. We also galvanise our steel, which means it's completely resistant to rust.
Steel is also stronger than wood, completely recyclable and it's resistant to fires. Steel framed homes make sense.
Design
Steel is traditionally used for strong, simple structures that last a long time and do their job well. But it can also be used for complex buildings, which has pushed the form to new heights. It revolutionised architecture when it enables the building of high-rises, but it also has a place for smaller homes.
The building above is a bed and breakfast in Mt Buffalo. The simplicity and humility of the building suits the environment perfectly.
Steel can be combined with other materials, as seen in this home with wooden cladding.
It can also be pared-back to a low-insulation building to encourage a greenhouse warmth that allows plants and vegetables to flourish inside.
If you're looking to create a unique home, with a memorable but humble personality, a habitable steel frame is the right decision for you.