Finding the right riding attire especially for your individual needs and preferences can be very difficult. There is such a wide range of equestrian apparel, suiting the wide variety of different riding sports and what they require in a dress sense. The emergence of technical fabrics have also transformed traditional riding wear and further broadened offerings in all categories. To help get an idea of how to sift through the vast range available and find the right clothing for you, continue reading below.
Sizing 
A lot of people need assistance when choosing sizes for their riding clothing, as there is no standardized sizing for equestrian apparel. Garment sizes will vary depending on the brand. It is best to go into a riding store and be prepared to try several different options in various sizes to find the right fit. You should bring along undergarments you would wear when riding to try the clothes with them on also.
It is a good idea to bring along your boots to see how they look and fit with breeches you try. Also don't forget to check the Equestrian Federation Rule Book to ensure the garments you choose will be in line with the guidance rules for your sport.
Breeches 
There are different levels of 'rise' in breeches, referring to the distance between the center point of the crotch and the waist. However it is important to not let terminology define what breeches you choose, you should simply choose a style that feels right for you and comes at least to your hip bones when you put them on. You will know when the breech is right for you when it:
Feels snug, but doesn't pinch or bind
lies smoothly against your body as you stand
doesn't wrinkle a lot at the thigh top and knee when you move
resists gapping at the waist when you sit and move as you would in the saddle
has knee patches that align with your knees
is sufficiently long enough to tuck into the top of your tall boots
Trending breeches: Technical fabrics with some percentage of cotton combined with a fiber providing stretch.
Shirts 
There is a large variety in the different designs available in shirts for riding. Due to many competition shirts made of traditional fabrics becoming joined by those fashioned in technical fabrics shirts are now styled for more occasions than just the ring. Some have the casual look of a polo, others are dressier, also there are shirts that offer features popular in athletic wear. Getting the right fit for your shirts can be difficult, here are some tips:
Sufficient length to be tucked into breeches and stay tucked in. Shirts with a drop-back hem often stay tucked in better.
Have enough room in the shirt to ensure buttons dont have gaps between them.
Cuffs that do not extend further than a half-inch beyond the sleeve of your show coat when your arms are at their sides.
Check the fabric of your shirt and your show coat to ensure they will work together well while riding. For example cotton or synthetic under wool would work well but cotton under synthetic may not move as well as desired while in the saddle.
Trending shirts: Features such as wrap collars with hidden snap or magnetic closures, contrast stitching and subtle pleating with flat seaming have become popular recently.
Show Coats 
The riders show coat is traditionally crafted from wool, however as wool can be hot and uncomfortable in warmer weather technically devised fabrics for riding have become popular.
Among the most popular are those made from types of soft shell. This is a woven technical fabric that stretches and breaths, retains shape, reduces moisture and resists wind and water. The styles of cut have been altered over time too, as show coats tend to be shorter and more form-fitting. To acquire a tailored appearance keep in mind the following:
You should take your figure into consideration when deciding on a show coat. More traditional and longer coats may be more flattering for a triangular or hourglass figure, however a European design will enhance a more rectangular build with fewer curves.
To ensure the coat fits across your shoulders well the fabric should lie flat across your back and should not pull. There should be no horizontal creases and no extreme restriction of movement.
There should be no puckering or bagging around the waist and you should have freedom to move fluidly.
The sleeve should reach just below the bump of the wrist.
Look at how the fabric of the coat hangs when it is on your body. It should not be limp or sag. It should appear to have substance to have a crisp and elegant look.
Trending show coats: The style of coat currently popular is a combination of a kind being suitable for either jumper or dressage sports. These coats may have 3 buttons to suit jumpers or hunters or 4 buttons to suit dressage riders.
7 Of The Best Aces In History
Flying an aeroplane is an extremely difficult task, let alone being talented enough to be dubbed an 'ace'. The term ace is a military reference that describes a pilot that shoots down at least five enemy aircraft. This definition has become slightly less relevant in modern times as new aviation technology has seen a decline in the common occurrence of 'dog fights' in wars such as World War II. Here below are listed 7 men who have made history, being the aces of aces.
Manfred von Richthofen- World War I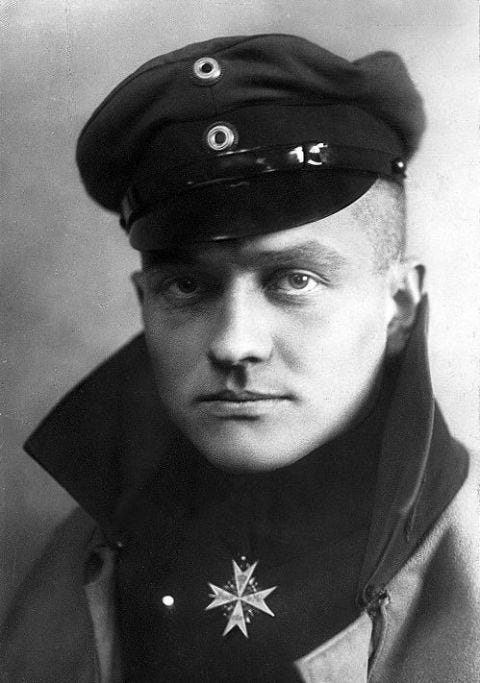 Everybody has heard of the 'Red Baron', even if they are not exactly sure who he is and what he did the name stands as historically famous. Richthofen was a pilot for the Imperial German Army Air Service. Through his contribution to the war he had 80 credited kills, having more areal victories in World War I than any other pilot. He achieved fame across all of Europe and became a national hero in Germany. However in April 1918 Richthofen received a fatal wound in Northern France, and died in the cockpit after making an emergency landing.
Erich Hartman- World War II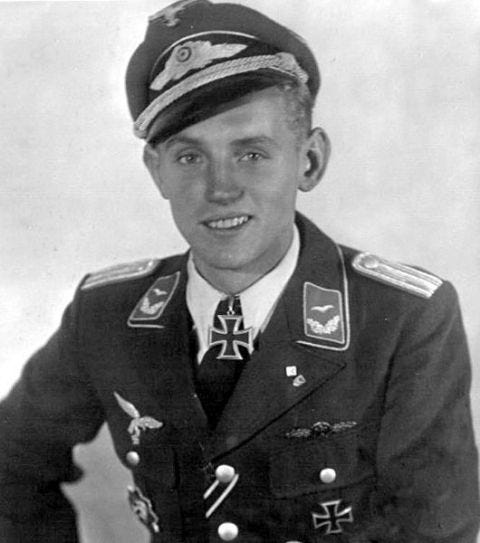 Hartman is known as the ace of aces, with more aerial combat victories than any other pilot in history. He was known as 'Bubi' to the Germans and 'The Black Devil' to the Soviets. He shot down an exceptional number of 352 enemy aircraft's during his career in the German Airforce. Hartman was never forced to land due to enemy fire and prided himself on continually improving his skills as a stalk-and-ambush fighter over his 1,404 combat missions.
James Jabara- Korean War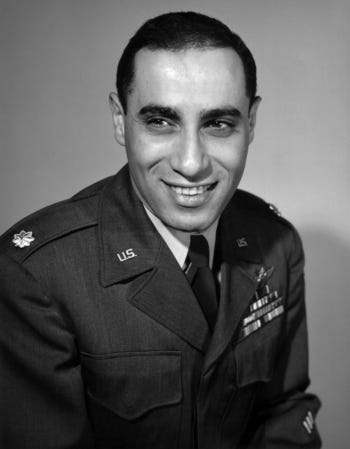 Jabara was a successful pilot for the United States Airforce through World War II, the Korean War, and the Vietnam War. He became the first American jet ace in history in the Korean war when he tried to let go of his spare fuel tank, but it did not separate from his wing fully. He pushed on and gained two more victories despite his aircraft's disadvantage. After the Korean War Jabara soured up the ranks to become the youngest colonel at the time.
Muhammad Mahmood Alam- Indo-Pakistani War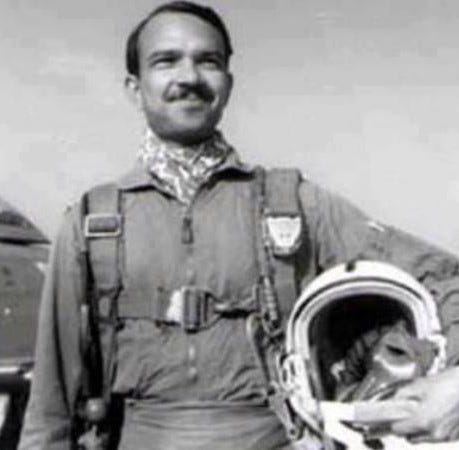 This Pakistani fighter ace was a Pakistani Air Force jet fighter pilot in the Indo- Pakistani War. He was the last fighter pilot in history to become an ace in a single day, shooting down five Indian Hawker Hunter fighter jets in less than 60 seconds. He holds the world record for becoming an ace in the shortest space in time. He also holds the title of being the only jet pilot to become an ace in one day.
Charles B. DeBellevue- Vietnam War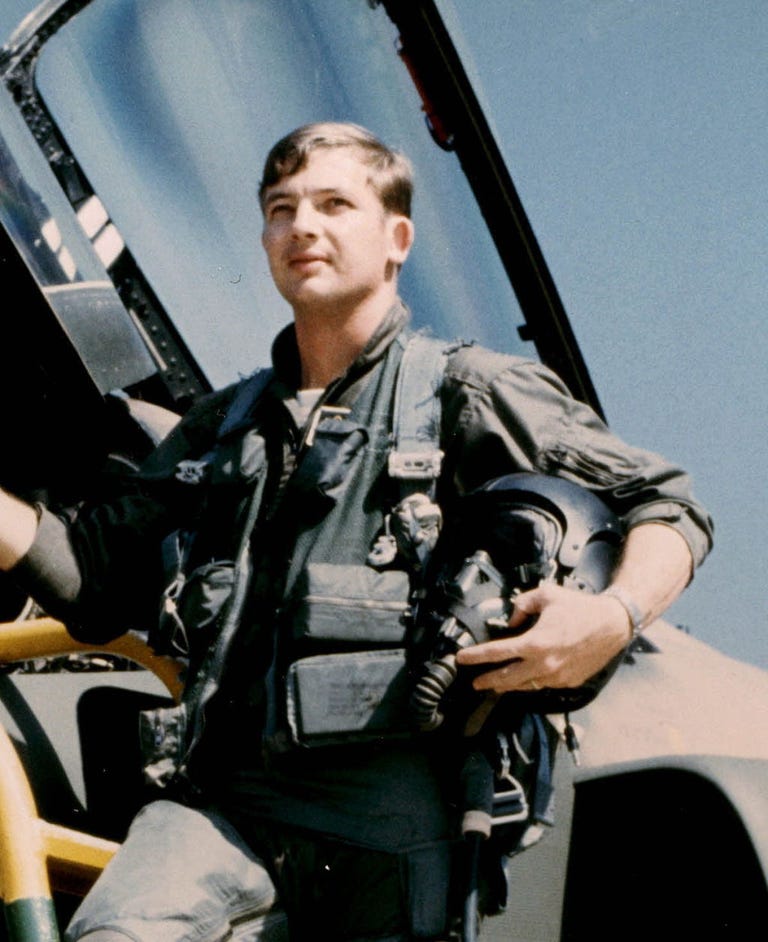 DeBellevue was the most successful American Airman in the Vietnam war. He had 6 confirmed kills through the duration of the war, and was the first Air Force Weapons Systems Officer to become an ace. Only four other pilots also achieved the status of an ace in the Vietnam War.
Giora Epstein- Arab – Israeli Wars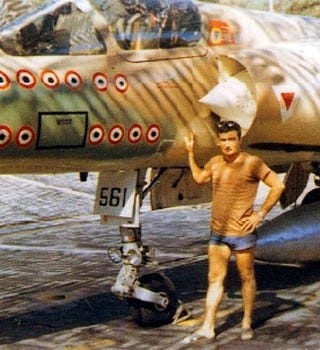 Epistein was a supersonic jet pilot in the Israeli Air Force. He is known to be the ace of aces for supersonic jet pilots having shot down 17 enemy aircraft's. This is the most victories for any pilot in the modern fighter jet era. He was named "Hawkeye" due to his acute eyesight which helped him accurately shoot at enemy planes.
Cesar Rodriguez- Gulf War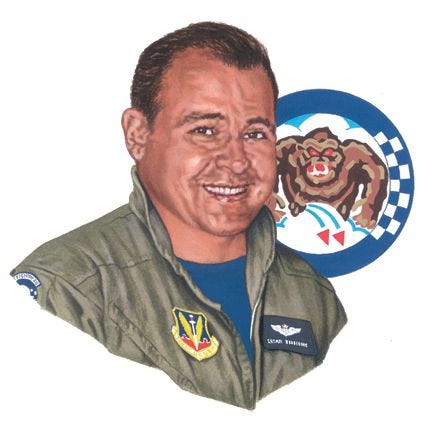 Rodriguez is known as the "Last American Ace", even though he did not shoot down 5 enemy planes. He achieved 3 aerial victories during the 1990's, becoming the most victorious along with three other pilots since the Vietnam War.
The 10 Best Quotes From Charlotte Dujardin
On Power
You can't be afraid of the power. You need to use it.
On Confidence
I went in there and I thought – you know what, I can do this.
 On Bravery
You have to be brave as a rider. You have to see how far you can go.
On Discipline
Every transition you ride at home has to be a good one.
On Training
If you make a mistake, you've got to correct it straight away, not leave it until you're half-way around the arena.
On Family.
I get fan mail every day and people telling me how I've inspired them to pick up riding – I think oh, poor husbands!
On Persistence.
You keep going, don't you. You always want to do better.
On Learning
You always learn small things from each person, just by watching. Everybody does everything slightly different.
On hard work
It's all hard work and there's no getting away with anything, I can promise you.
On horses.
Every horse is different. I love getting to work out a horse, its personality, the way it thinks, its sensitivity, everything!
On understanding a horse.
Trying to figure out a horse is like a puzzle – bit by bit you build it up and its so rewarding when you get to that top level.
WATCH: Aerial Drone Footage of our indoor riding arenas.