Indoor riding arenas can range from small to large, depending entirely on what you are wishing to build. All our sheds are custom as we work around you and your needs to transform your dream construction into a reality. Below are some ideas according to a range of budgets of past riding arena jobs to give you an idea of what your arena could look like.
Small to medium indoor arenas
Smaller Indoor arenas cover anything up to a 30m x 21m arena. A project of this scope is guaranteed to include a roof cover and your specified size of riding arena. The cost range of this jobs extend from $10,000 to $50,000. These images below show different designs of smaller indoor arenas we have built in the past.
Medium indoor arenas
Medium sized Indoor arenas cover constructions up to 60m x 21m. These projects are usually large enough to cover a full-sized riding arena. The cost range of these indoors' is $50,000 to $100,000. Below we show you a series of past projects that fit into this category.
Large indoor arenas
These projects are mostly combined indoor arenas and stables complexes. Such constructions can include clients such as higher end private-use arenas to industrial and public arenas. The budget for this range averages from $100,000 to $400,000.
Boneo Park and Tapcorp Park have both used us for the construction of an industrial indoor arena as shown below.
This project illustrates a private indoor arena within the larger range.
10 of the Most Beautiful Tack Rooms Ever
There's nothing quite like stepping into a beautiful tack room.
That smell, the sight of those saddles and bridles carefully arranged.
That's why we've put together a list of the most beautiful tack rooms ever. Enjoy:

To get some great ideas & inspiration for your indoor riding arena, read our idea page.
How To Keep Your Horse Cool This Summer
Australia is known for it's scorching summers, under which animals can suffer if they are not built to cope with the heat. Horses can become unwell if not cared for properly in the hot weather. Here are ten tips on that will help you keep your horse healthy and cool this summer.
Hydration 
Hydration is essential in ensuring a horse stays healthy in the hot. At all times your horse should access to a sufficient water supply. If your horse is reluctant to drink you can soak hay in water for them to provide additional hydration.
Minerals 
Horses loose minerals from sweating in the heat. Make sure you are helping replace these by giving them a good quality electrolyte formula.
Temperature 
Try to avoid working your horse when the outside temperature exceeds the horses body temperature. For a horse this is about 37.5 degrees Celsius.
Flyveils 
Flyveils provide protection from flies and and can also keep the sun off. Just remember that they do restrict vision at night so remember to remove it overnight.
Fans 
Having fans in the stable is a good way to keep the air moving in the stables. This also helps to keep flies from settling.
What Time to Ride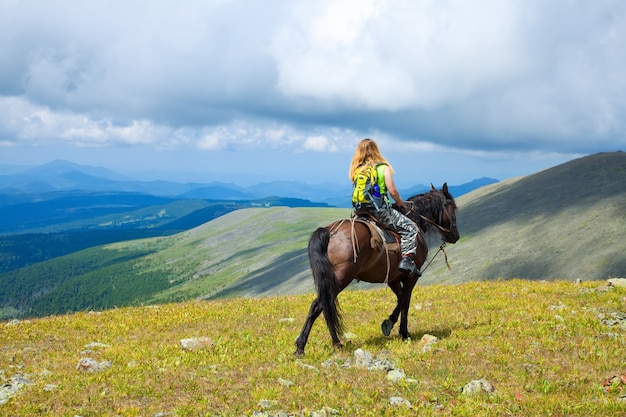 Try to ride in the evenings or early mornings as these are the coolest parts of the day.
Sunburn 
Horses can get sunburnt badly in hot weather. They can even receive scars from the burning. To avoid this apply sunscreen or zinc to all white areas on the nose, or use a flymask with a protective nose flap.
Cool Down
To help your horse cool down more quickly hose it down with water.
Heat Stress 
Owning a horse, you should know the signs of heat stress and how to avoid it. This is a serious condition that starts with dehydration and can result in heat stroke if the horse is not attended to sufficiently.