There are very high Occupational Health and Safety requirements on school yards, in order to keep both students and teachers safe. There are many things to take into account and ways to maximize the safety of your school yard. Although the risk of injury is never entirely removed, you can make it a lot lower through these ideas listed below.
 Hard surfaces under equipment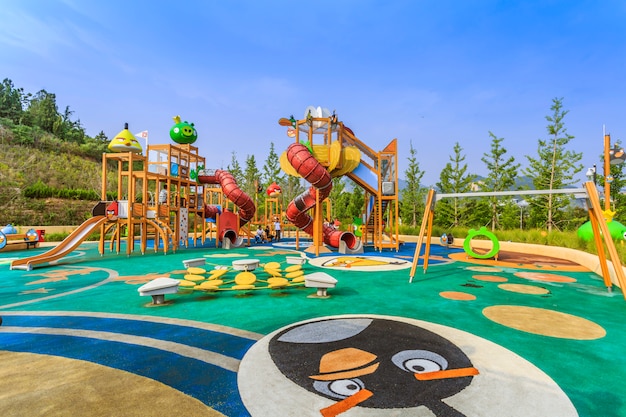 Having hard surfaces under equipment makes the risk of a child hurting themselves if they fall far higher. Try to implement softer surfaces such as bark or spongy flooring to cushion a fall.
Lack of maintenance 
It is obvious that upkeep of any school yard is important. Broken or faulty equipment should be removed and dangers such as pot holes in the grass or slip hazards should also be taken care of to avoid unnecessary injuries.
Inadequate supervision 
Supervision is critical during recess and lunch in the school yard. Students should be watched to avoid them from doing anything that could cause themselves or someone else harm. It is difficult to keep an eye on everyone at the same time though, ensure you have enough supervisors to have eyes over the whole of the school yard during these times.
Potential entrapment 
Little nooks and cranies seem to attract children, especially younger ones to see if they can fit in them. This could result in a child being trapped and getting injured. Look over the school yard to make sure there are no places that provide such opportunity.
Pinch points and sharp edges
Playgrounds often have nasty little defects that can cause injuries as such. Pinch points and sharp edges are big Occupational Health and Safety hazards and should be removed if possible.
High platforms without barriers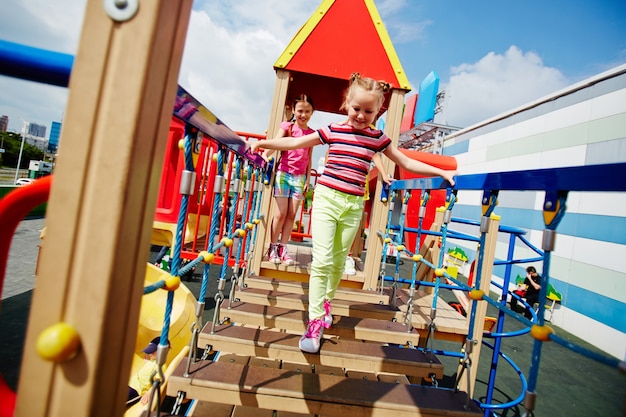 This should be obvious to make sure high places have barriers to reduce the risks of students falling and hurting themselves. However as kids enjoy climbing they sometimes will get to high places where they aren't meant to be. This ties in with making sure playground equipment is used properly.
Overcrowded play areas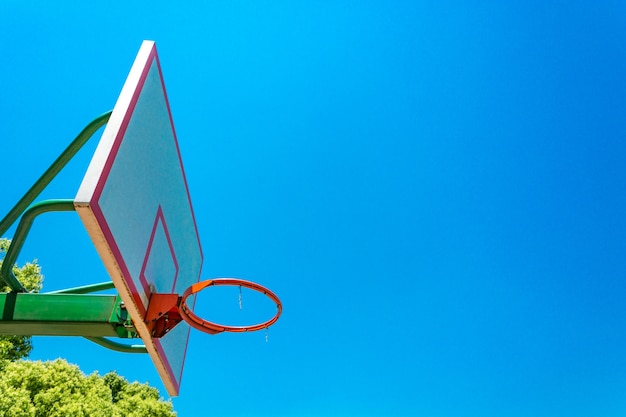 To many students running and playing in one place at the same time is very dangerous. Someone getting hurt is almost unavoidable when there are too many people running around in a small place. Make sure your supervisors look out for this in the school yard to avoid the extra injuries.
Ball Court Covers 
Make sure your ball court covers are as safe as possible by padding all columns properly. Also make sure your ball court cover does not have cross bracing along the sides, as this is sure to cause some serious injuries if any student runs into it or trips on it.
Everything you need to know about Equine-Assisted Psychotherapy.
What is it?
Equine Assisted Psychotherapy, or 'EAP,' is a form of psychological therapy that makes use of horse and the human-horse relationship as a tool for psychological therapy.
It has been used to help people suffering from post-traumatic stress disorder, people with self-confidence and anxiety issues, anti-social issues and other mental health issues.
How does it work?
EAP involves having clients interact with horses and developing a working relationship. For clients with specific psychological challenges, the relationship to the horse is used as a model to explore specific difficulties and help the client overcome internal challenges.
EAP is conducted in sessions, and these sessions move at a pace that best benefits the client.
How can I become a client?
EAP practitioners offer individual sessions, group sessions and workshops. Prices vary between offerings and between practitioners, but an hourly rate can be as much as $240 per hour.
Is it effective?
EAP is relatively new, but the majority of research finds that it is linked with positive outcomes for clients, especially children.
How can I become a practitioner?
The Equine Psychotherapy Institute offers two courses, each involving foundational training of 126 hours, and advanced training of 240 hours.
For people who are already registered psychotherapists, psychologists, mental health nurses or other mental health practitioners, a course is offered which qualifies the student as an Equine Psychotherapy Practitioner.
(Become a mental health professional usually takes about 6 years; 3 in undergraduate, 1 in honours and 2 in masters)
For people passionate about horses, but with no psychology qualifications, a course is offered which qualifies the student as an Equine Learning Practitioner, but not a therapist.
Each course involves thorough training, including the submission of papers and completion of exams.
To find out how much a private indoor arena would cost, read the article. 
Top 10 Most Impressive Airplanes
All aircraft's have a kind of majestic air to them, with their smart powerful looks and engine. However some simply stand out from the rest as vastly impressive and beautiful to look at. See below the most impressive looking aircraft's in the world.
Concorde 
This turbojet-powered supersonic passenger jet airliner features a maximum speed over twice the speed of sound. The Concorde has room for 92 to 128 passengers and entered service in 1976 until 2003.
Lockheed Constellation

'Connie' was produced from 1943 until 1958 in a variety of models. The Kelly Johnson creation was known first as the Constellation and then in stretched form as the Super Constellation. They were able to fly up to 5,400 miles, cruising at 295 knots/340 mpf.
Lockheed SR-71 Blackbird 
This plane, also created by Kelly Johnson could fly higher than any other plane and evade missiles. The true capabilities of this impressive aircraft still haven't been fully discovered. Some people suggest it exceeded 100,000 ft in altitude.
Dassault Rafale 
The Dassault Rafale aircraft is a French twin-engine, canard delta wing, multirole fighter aircraft designed and built by Dassault Aviation. The Rafale is equipped with a wide range of weapons and designed for a variety of messages.
Vickers VC10
This sub-sonic jet airliner is extremely beautiful to look at, elegant with perfect sweeping lines. The British-built plane was the only western airliner to ever use a rear-mounted, 4 engine configuration which was a defining feature that complimented its streamlined sleek look. Only 54 of these were ever built, being entered into airline service in 1964 but not being a success.
F-22 Raptor 
A single-seat, twin-engine, all weather stealth tactical fighter airplane. The Lockheed Martin F-22 Raptor was developed for the United States Air Force, designed primarily as an air superiority fighter. It had additional capabilities such as ground attack, electronic welfare and signals intelligence roles.
Supermarine Spitfire 
The WW2 aircraft that 'won the Battle of Britain' is extremely well known. However most people would not know that it was originally designed as a racing plane not a fighter plane.
Learjet 8 5
This aircraft is the first Bombardier Aerospace business jet to feature a composite structure. The Learjet 85 falls between the categories of of midsize and super midsize range. The aircraft is known to have a high-speed cruise of Mach 0.82 and a transcontinental range of up to 3,000 nautical miles.
Caravelle 
The French-built Sud Aviation SE 210 Caravelle is an intriguing looking aircraft. Due to the unusual rounded triangular windows and the original design of the tail, this plane had a kind of indefinable mystique which is beautiful to look at.
Piaggio Aero Avanti  
This aircraft is an Italian executive transport aircraft with twin turboprop engines mounted in pusher configuration. It may be flown by one or two pilots and seats up to nine passengers it its pressurized cabin. The Piaggio P180 Avanti is designed of  three-surface configuration, having a small forward wing and a conventional tail plane as well as its main wing.