There are very high Occupational Health and Safety requirements on school yards, in order to keep both students and teachers safe. There are many things to take into account and ways to maximize the safety of your school yard. Although the risk of injury is never entirely removed, you can make it a lot lower through these ideas listed below.
 Hard surfaces under equipment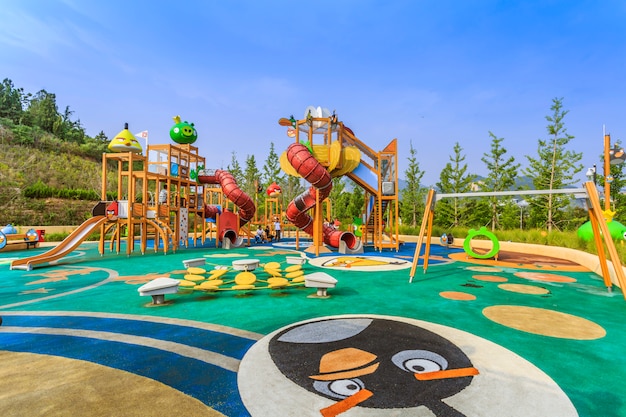 Having hard surfaces under equipment makes the risk of a child hurting themselves if they fall far higher. Try to implement softer surfaces such as bark or spongy flooring to cushion a fall.
Lack of maintenance 
It is obvious that upkeep of any school yard is important. Broken or faulty equipment should be removed and dangers such as pot holes in the grass or slip hazards should also be taken care of to avoid unnecessary injuries.
Inadequate supervision 
Supervision is critical during recess and lunch in the school yard. Students should be watched to avoid them from doing anything that could cause themselves or someone else harm. It is difficult to keep an eye on everyone at the same time though, ensure you have enough supervisors to have eyes over the whole of the school yard during these times.
Potential entrapment 
Little nooks and cranies seem to attract children, especially younger ones to see if they can fit in them. This could result in a child being trapped and getting injured. Look over the school yard to make sure there are no places that provide such opportunity.
Pinch points and sharp edges
Playgrounds often have nasty little defects that can cause injuries as such. Pinch points and sharp edges are big Occupational Health and Safety hazards and should be removed if possible.
High platforms without barriers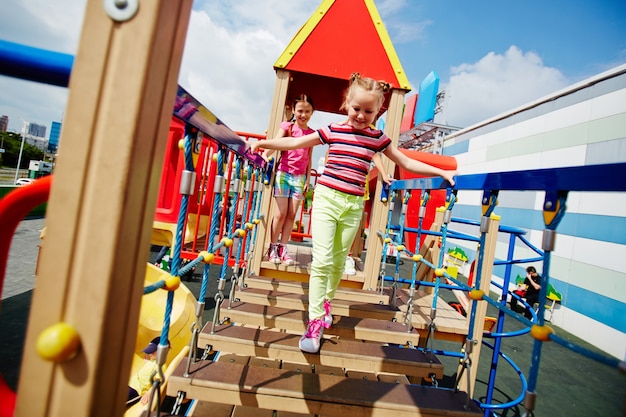 This should be obvious to make sure high places have barriers to reduce the risks of students falling and hurting themselves. However as kids enjoy climbing they sometimes will get to high places where they aren't meant to be. This ties in with making sure playground equipment is used properly.
Overcrowded play areas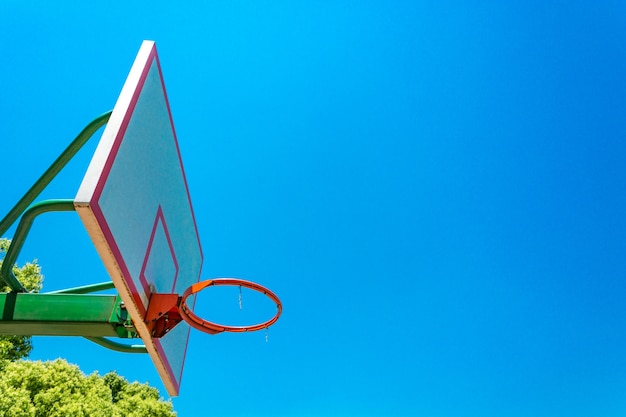 To many students running and playing in one place at the same time is very dangerous. Someone getting hurt is almost unavoidable when there are too many people running around in a small place. Make sure your supervisors look out for this in the school yard to avoid the extra injuries.
Ball Court Covers 
Make sure your ball court covers are as safe as possible by padding all columns properly. Also make sure your ball court cover does not have cross bracing along the sides, as this is sure to cause some serious injuries if any student runs into it or trips on it.
16 Horses Too Beautiful to Believe
At EquinaBuild, most of the horse we see blow us away. But these incredible equestrians are truly unforgettable. Take a look below:
READ: COST TO BUILD INDOOR ARENA
DOWNLOAD: Our equestrian buildings brochure. 
Business Book in A Minute
How To Go From Good To Great
The two words good and great you might feel are similar in their positive nature, in fact you should see them as complete rivals. To be good is mediocre, this is the reason why many companies never become great as they abide by the lower standard of being good. To be great is a difficult task and hardly ever happens. Here we give you some pointers to get you started on your journey of going from good to great.
Being a Five Level Leader
To be a 5 Level Leader you must possess all the abilities represented in each level of the pyramid. One of the first steps to becoming a 5 Level Leader is to channel your ego away from yourself and towards the wider goals of the company. Therefore personal humility and will power are an important combination of personality in becoming a 5 Level Leader.
To build your company to greatness you need to extend focus towards your people. The right people do not have to be consistently managed by others, by building a culture of leaders your people can also work to achieve being a 5 Level Leader, to push your company even further. This also assists in building depth in your company, which is the true secret to long term success. To get to great you need people who can move passed politics and loyalties and unite together behind the team.
You may think that as it is difficult to build greatness, it is necessary to be ruthless to achieve results. This is incorrect as it will damage the culture of your business, and thus affect its work-ability. Try rather to build a rigorous culture of motivation and determination to achieve success as a team. You will find that if a culture like this is obtained consistently in your company the employees will enjoy work rather than if they did not fit in with the immediate atmosphere and culture. By doing this your employees will build loyalty towards your company and be more passionate about their job as they enjoy the workplace environment.
The Hedgehog Concept 
This concept defines your business as either a hedgehog or a fox. a hedgehog has a single organizing concept that unifies and guides all thinking. Foxes are cunning complex strategists who use small insight plans to make sneaky attacks on hedgehogs.
3 Questions To Uncover Your Hedgehog Concept 
What can you be the best at? 
Work out your company's competencies and discover which of them can exceed over all competition. The answers may surprise you.
What drives your economic nature?
You need to understand the most effective and efficient ways that your company generates sustained cash flow and profitability. Know what measure has the single greatest affect on your net profit.
What are you and your people passionate about? 
To drive your company's results harder and faster, focus on activities that ignite your teams passions. The idea is to reveal what makes you and your company unite and work together passionately.
once you have answered all three questions, you can identify your hedgehog concept in the area where the three intersect. The concept where you can be the best, which ignites your passion and which makes economic sense.
Following the ideas of the Level 5 Leader and the Hedgehog Concept you will be on the upward path from good to great immediately. The secret is that excellence will not happen overnight, and your hard work may develop slowly so do not get discouraged in down times. To work consistently and steadily forward is the only way to take your company to great success.