The biggest industrial warehouse in Australia belongs to CEVA, the fourth largest logistics company in the world. This massive construction is half a kilometer long and equivalent to the size of eight MCG playing fields. The building sports 4000 square meters of rooftop solar panels, rainwater storage, smart movement-sensing lights that switch off and on automatically, all contributing to a 5 star green star rating.
Safety is also a priority of the site as technology such as advanced racking, traffic management and material handling systems are all used. The company is also trialing the installment of motion sensors in all forklifts that can detect anyone close to the forklift in tagged safety vests. The software can also shut down forklifts involved in an incident and tracks their movements, cargo weight, both vertically and horizontally to increase efficiency.
The industrial shed is located in western suburbs of Melbourne and acts as a staging, storage and distribution point a wide variety of different companies selling goods from shoes to automotive. The building is facilitated as the forefront of a continually changing logistics center, where smart building technology is used to handle all aspects of storage and distributions of goods.
8 Ways to Maximize Warehouse Efficiency
It is important to strive towards making actions in your warehouse efficient and streamlined, however it can be difficult working out how to do so. Here we give you 8 ways that will assist in achieving an efficient and more productive warehouse.
Automation 
Robotic automation may sound like a crazy idea to help your warehouse's work rate, however it is proven that robotic automation can assist manufacturers in achieving better productivity and it can be cheaper, as less employees are needed.
Optimizing Labor Productivity
Optimizing labor productivity should be a cornerstone of your warehouse improvement effort. It is critical for your organisation to understand production rates as labor is a high cost factor in warehousing.
Making Use of Vertical Space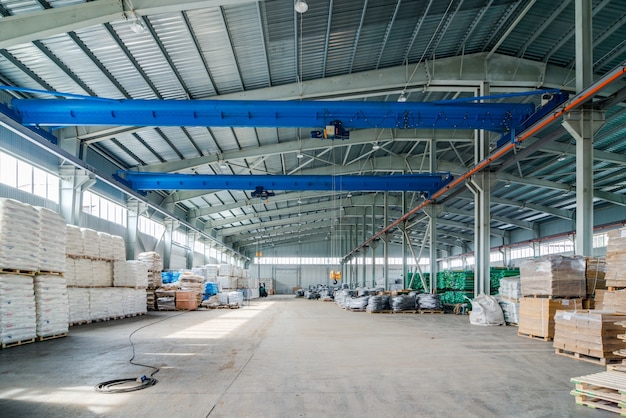 It is imperative to make use of space where ever possible in the warehouse. This can be difficult on the production floor as space is limited. A good solution is pallet racking, making better use of vertical space and allowing for the necessary floor space to be used in production.
Organized Workstations 
creating workstations for specific jobs that need to be done contributes to a more efficient method of production as each part of the process has a specific permanent location, along with the materials and tools needed to perform the job.
Picking Methodology 
Along with creating organised workstations in your warehouse it is important to determine whether the picking methodology you use is the best for your organization. Making the right order picking choices directly impacts on chain productivity, thus it is an important factor to consider.
Technology 
Ensure you keep up with any new technological benefits that could help you stay one step ahead of your competitors and contribute to efficient warehouse practices.
Storage Equipment
Perform a thorough assessment of current and future warehouse storage needs. By doing this you can improve storage density and picker productivity resulting in long term cost savings.
Lean Manufacturing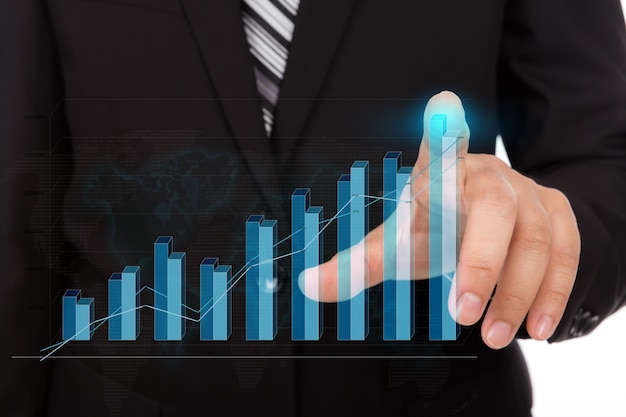 The ideas of the 5S/ Lean Manufacturing methods are being used by many manufacturers currently as the methods are seen to be extremely effective in enabling quicker and more efficient production and lowering overall costs.
Hay And Machinery Sheds
Central Steel Build has been constructing farm sheds and buildings since 1975. With over 50,000 builds under our belt, we're the best and the most reliable option available.
How Much Does It Cost To Build A Hay Shed?
Every project is different, and we can give you an exact quote within 1 working day if you give us a call on 1300 955 608. The estimates below are a general guide:

Sheds and Garages Kit Cost $3,500 – $28,000
These range from a single car garage to a large fully lock-up workshop.
Sheds and Garages Permit Cost Approximately $900 
Plus warranty insurance of $750 if the job is worth over $12,000. (Central Steel Build is a registered builder).
Sheds and Garages Footing Costs $400 – $1900
This includes concrete and digging.
Sheds and Garages construction costs $1,200 – $9,000
Includes scissor lift and crane hire if required.
Sheds and Garages Concrete Slab Cost Approximately $70 – $80m2
This is 100mm thick 25mpa reinforced with black plastic membrane. This has no allowance for site works and is dependent on client providing a laser levelled, crush rocked (50mm), and accessible site.
How Much Does It Cost To Build A Machinery Shed?
See above.
Where has Central Steel Build built before?
Below is a map of some of our recent builds.
Can you travel?
Depending on the scale of the job, it's likely we will be able to travel. We've done work right across Australia, and are willing to travel if the work necessitates it.
What kind of sheds do you build exactly?
Absolutely all kinds. We do grain sheds, fodder sheds, hay sheds, machinery sheds. We do storehouses, we do bull riding rings, equestrian rings.
We also do all sizes, with our biggest job being the Hamilton Sale yards.
Can I see some of your work?
Absolutely. You can download a brochure of our farm buildings, which details all aspects of our rural structures. (We recommend this – the photos are excellent).
Alternatively, you can look through the gallery below:

Download the FarmaBuild brochure here to see more.