Aircraft hangars are meticulously designed and engineered constructions, custom to protect and serve the pilot and the plane. Take a look at this array of the largest and most impressive hangars that the world has to offer.
Aerium Hanger
This impressive hangar was built in the 1990's in Brandenburg Germany. It's purpose was to house the production and storage of the CL 160 CargoLifter airship. This enormous aircraft was never actually built and thus it is now a resort and waterpark named Tropical Islands. The Aerium Hangar is the world's largest freestanding hall, being the size of 181,500 square feet.
Hangar 365
This hangar is known as 'Big Texas', being placed on San Antonio's Kelly Airforce Base. It is the size of 600,00 square feet. As it is actively used in the US military not much else is known to the public of its uses and purpose.
Hanger One 
Hangar One is located in the San Francisco Area of California. It was opened in 1933 and roughly covers 348,964 square feet. Formally this large building housed the U.S.S. Macon but is now leased by Google.
Hanger B
Hangar B is situated in Oregon U.S.A. it was built in 1943 by the U.S Navy during the Second World War. It houses both aircrafts and blimps throughout this period. It is now part of the Tillamook Air Museum. Being as big as 317,000 square feet, it is still one of the world's largest clear-span wooden structures.
Boeing Everett Factory
Washington U.S.A houses the Boeing Everett Factory which is technically a production plant instead of a hangar even though the factory does store newly finished Boeing planes. It is open to the public and is a popular tourist attraction being the world's largest free-standing structure at 4.3 million square feet.
Lockheed Air Terminal
This hangar has been in use since the Second World War. It is 163,344 square feet. At the time of the war netting camouflaged the entire airport to ensure from the air it looked like rural area, to prevent bombing attacks from enemy forces. The image above illustrates the rural disguise used in the war over the airport.
Spruce Goose Dome
This unique structure is located on Long Beach, California. In the past it has housed Hughes Aircraft's H-4 Hercules. This aircraft has the largest wingspan of any aircraft ever to be built. However it was never deployed as it was not yet completed by the end of the Second World War, for which it was developed. It covers 75,000 square feet and is now used as an event space for the Queen Mary Hotel.
Hangar 7
This is an extremely famous hangar through Europe, standing in Salzburg Austria. It was built in the 1990's by Dietrich Mateschitz, the founder of the energy drink Red Bull. It is 71,832 square feet and currently houses one of a kind planes owned by a group of aircraft enthusiasts known as the Flying Bulls. It also holds the Restaurant Ikarus, which is a famous high- class restaurant with rotating guest chefs.
Things To Remember When Planning Your New Farm Building
A new farm building is a large and expensive investment for the farm, therefore planning it right is extremely important to fulfill its purpose sufficiently. There are a lot of questions you should ask yourself when planning a new farm shed, to avoid later issues if the shed is not designed properly.
Decide what you need
Map out what you actually need from the shed and think about how it is going to be used from a strategic point of view. Ask yourself questions like 'how long do you need it to last?" and "what level of flexibility do you require from the building?"
Keep the future in mind 
Consider what the future will bring for you and your farm and how you could prepare yourself through designing the new farm shed to fit in with the next few years. This might add expense at the time but it could save you having to extend or build another farm shed in a few years time.
Understand the shed's life span 
Different makes of sheds will have different life spans. For example a stronger frame will make the shed last longer and stand up to harsh conditions. Make sure you conduct sufficient research about the life span and quality of the farm shed you are investing in to ensure you are investing in a good product.
Choose your site wisely 
It is important to choose a site for your shed that will make sense in what it needs to be used for and how easily it can be accessed. Think about how the structure will work in with existing buildings on your farm and where you would have to go for further expansion.
Also the Rural and Industrial Design and Building Association recommends that you consult with your insurance company about the design for the farm building to find out what insurance will cover it and their opinion in the site.
Getting a Specialist 
Getting a building and planning permit (if applicable) can be a difficult process, thus it is important to seek advice from a specialist to assist you through this necessary step.
If you will be needing a planning permit, be prepared for it to take time. Consider your options carefully and seek as much advice from professionals to educate yourself through the process.
Appearance
It is important to consider the appearance of your farm shed, especially if it is going to be large.
Ensure that your new building will blend in and compliment its surroundings. Consider what colour you will make the building  carefully, as colours can look very different when they are actually on a building compared to what they look like on a swatch.
Project Management 
If you choose to manage the project of your new farm building, remember that it will take up considerable amounts of your time and not everything will go right the first time. Managing a project of this size can be extremely stressful and if you are already a busy person it may be worth getting someone to manage the construction of your shed for you to avoid overloading yourself.
a large part of project managing is understanding the health and safety responsibilities the site will have as a building and construction site. If you are the one employing contractors there will be a lot of responsibilities to handle.
Factors of building design  
Building design and engineering is a whole process in itself when constructing a farm shed, and will require a lot of thought and precision to get it right. Ensure you are taking advice from specialists and get a professional engineer to draw up your shed so you know that the construction will be sound and safe.
Material traits 
Material used for livestock and rural buildings need to be able to withstand damp and humid conditions. Corrosion is a common issue in rural buildings. The best way to avoid this problem is by using a galvanized steel frame. Galvanized steel is coated in zinc for the specific purpose to avoid corrosion.
5 Great Moments In The History Of Aviation
Flying has always been an aspiration of the human race since the beginning of time. Throughout the ages, through trial and error we got there and continue to improve in the aviation industry currently. Here are some of the highlights of the history in flying throughout time.
Hang Gliders 
The beginning of flight history in most peoples opinions is the Wright brothers flight. However, it was in the year of 1853 that for the first time a human ever left the ground in some kind of flying apparatus. The hang glider was designed by Sir George Cayley in Great Britain. Gliders continued to be worked on over the  nineteenth century, and these findings influenced the the Wright brothers when designing their aircraft.
The Wright Brothers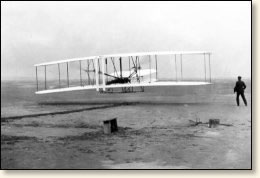 50 years later the first successful aircraft was designed and flew by the Orville and Wilbur Wright. Many others at this time were on a race to do achieve the same thing, but these two mechanics from Ohio beat them to it. Their first flight occurred on the 17th of December 1903 in North Carolina, lasting 12 seconds and covering 120 feet.
Transatlantic Flight 
After 1903 the aircraft developed rapidly. More inventors begun taking an interest in flying and the aircraft's became larger and better-controlled. Audacious flying goals were made, however not many were met. One of these goals was to make a transatlantic flight from United States to Europe. This was accomplished by a navy aircraft in 1919, with only one out of three aircraft's leaving the US making it to the UK.
The most well known transatlantic flight in history is when Charles Lindbergh flew in his aircraft named The Spirit of Saint Louis from New Jersey to Paris in May 1927.
First Airlines 
As airplanes became fashionable being such an exciting form of new technology, everybody soon wanted to fly in one. Due to this commercial airlines were created. The first airline formed was in 1913 and flew between St Petersburg and Tampa, Florida. This airline only lasted in business for one year, yet it was a milestone in the history of flight triggered the formation of dozens more airlines in the coming years.
Supersonic Flight 
An exciting aviation goal was to achieve supersonic flight. Charles Yeager was the first to achieve such a flight in 1947 in an experimental plane. Future research being put into supersonic flight lead to the development of aircraft's such as the passenger plane The Concord and the military reconnaissance plane named the Blackbird SR-71.