A lot of farmers choose to store their own forage rather than outsourcing it from retailers due to economical reasons. However, making this decision means you make the sacrifice of potential feed spoilage as well. How do you minimize the amount of spoiled feed?
The Weather
The weather has a high influence as to the amount of damage received in your feed stocks. If your forage gets wet it will get damaged.
The Site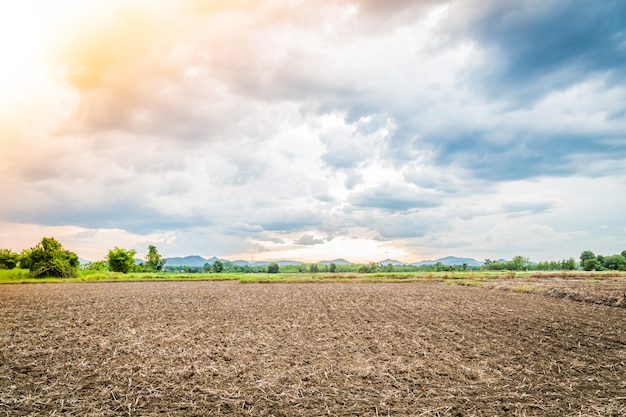 The site you choose for storage impacts the amount of spoilage you get as well. Outdoor covered storage needs good site selection and preparation. Your site should have good drainage to try and minimize the amount of moisture present.
What Difference Will A Storage Shed Make?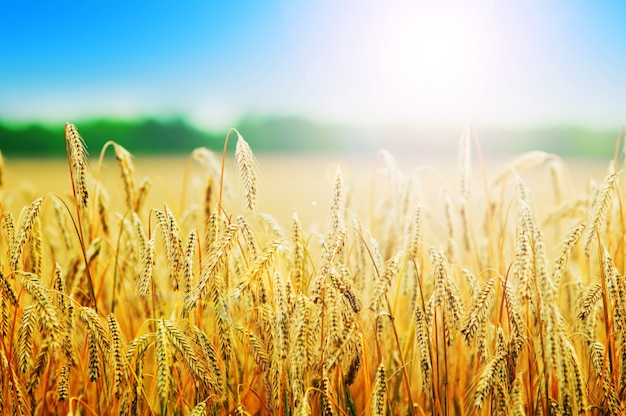 You are able to reduce feed spoilage by 50% depending on rainfall and the dryness of your storage site. Shed storage will allow you to preserve 66% at the least of your harvest.
The value difference in storing forage will depend on the volumes you produce.  The key point in achieving maximum saving is having flooring in your shed. Hay and Lucerne absorb water upwards from the ground.
Bale Size Etc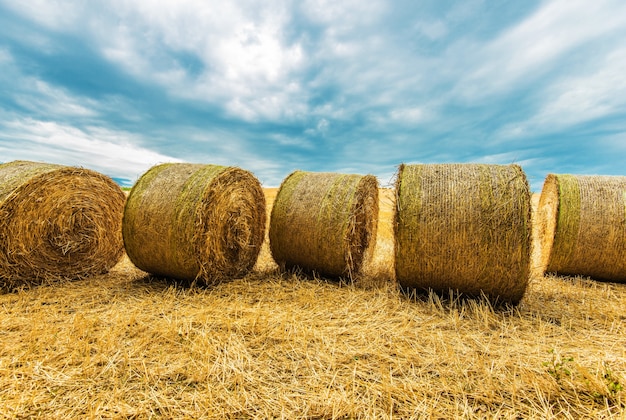 The larger and denser your bales are, the lower the ratio is of surface to volume. However big bales need to be made from sufficiently dry material. Remember that if the moisture content is too high of your bales they will start rotting quickly.
Hay Shed Or A Cover?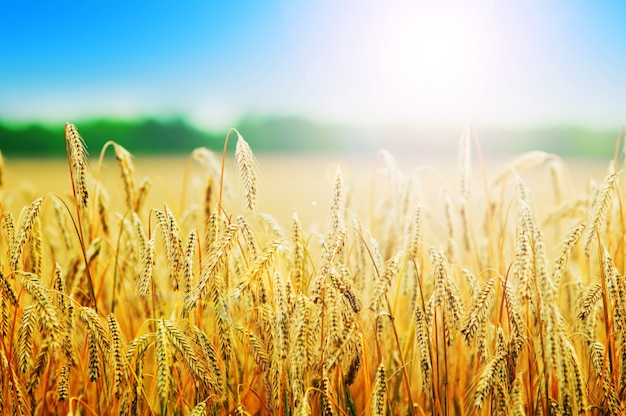 Of course a cover is cheaper than buying a hay shed, although the longer you are storing your feed and the higher volume you intend to store, the more practical a hay shed becomes. Also plastic covers tend to 'sweat' introducing moisture from above and limiting evaporation that could have helped to lessen the damage.
Combined Home & Helicopter Hangar, Torquay
We recently visited one of our buildings in Torquay, Victoria. An incredibly memorable project; this ambitious building combines a beautiful home space for a family of four. From the front, the stone columns and slanting roofline pulls you in.
Out the back is an entire helicopter hangar, complete with table tennis tables, vehicles & ample storage space.
Tim, who owns the building, operates his own business from an office built into the structure. Along the side, a wide veranda provides extra outdoors space and the area has been beautifully landscaped and detailed since we first fabricated and erected it.
Take a look at the photos below or hear Tim Metcalf speak about the project himself:
For more information on aviation buildings, click here. 
For more information on habitable dwelling frames, click here. 
Things You Should Know Before Starting an Equestrian Business
Starting your own business is a big financial and personal commitment that can go either very well or very badly. Some will succeed and some will fail, often the difference  between these two groups is those who get it right from the start and those who don't. There are a few things you must know and take into account when you start your own equestrian business, which we will explain below.
Know your market 
Literally the first thing you should do before starting a business in the equestrian industry is to know your market well. Before you invest in any land and set up a business plan make sure you know who you are targeting and what they want from your business. If you can read the target market well, this will give you an edge on competitors.
Know what will make your equine business successful 
From a glance having a business in the equestrian industry it seems easy to make a profit, going from the high prices that are accepted for services and products. However you may be forgetting that horses are expensive animals to keep and house. Therefore it is imperative that you realize your costs compared to your profits and plan your business accordingly. Being smart with your accounts from the start is very important to be successful.
How to structure an equestrian business 
A main thing to keep in mind when starting an equine business is that it can be a liability in legal sense. People can sue you easily. To protect yourself from liability you must do two things; pick a business structure that will allow the most protection for your needs and get insurance. Make sure your insurance will cover what you need it to cover, even if it might cost a little more at the time it could save your business down the track.
Business Plan 
A business plan is very important in ensuring your horse business will be a success. It sets out what you want to be as a business and what you are wishing to achieve. Make sure your business plan is comprehensive and goes over long term and short term goals as well as financials.
Horse contracts and agreements
Horse businesses rely on contracts and agreements for almost everything that is involved in the industry. Make sure your contracts state your terms clearly and think carefully about how to word the fine print so as to not get caught later on.
Good luck with your starting your own equestrian business, we hope our advice assists your in succeeding. If you are interested in constructing any equestrian buildings Central Steel Build would love to help you with your project.