1.The Black Stallion.
This classic, epic film follow a shipwrecked man and a wild stallion that he befriends and eventually races when the two are rescued.
Based on a child's novel of the same name, most of the scenes were filmed using a champion Arabian named Cass Ole.
2. Hildago.
A story about a cowboy distance rider racing his mustang against purebred Arabian horses.
Although there has been some controversy about how factual the finer points of the plot are, the film is nevertheless a classic Hollywood action film about a man who has a real bond with his horse.
3. War Horse.
Directed by Steven Spielberg and adapted from a novel, War Horse follows the story of a young man who finds, tames and befriends a horse until they are unwillingly parted. The story then follows the horse as it travels through the war, meeting and leaving an impression on everyone it meets.
The film is long, though, at 2 and a half hours, so that's something to keep in mind before your commit yourself. The story was also told through a stage play that was well received.
4. Seabiscuit.
This film centres on the actual racehorse named Seasbiscuit, an undersized thoroughbred that was never expected to have any success in racing.
The story captured the heart of the world during the Great Depression, when stories of underdog success were something the people needed. Decades later, the story remains inspiring, and has become one of the most famous equestrian films ever created.
5. The Horse Whisperer
Directed by and starring the ultimate Hollywood star Robert Redford, this is another timeless classic.
Redford plays the part of a horse trainer with an uncanny ability to understand horses. He is called in to help a teenager (played by Scarlett Johansson) and her horse get back to riding fitness after they suffer a tragic accident.
6. Spirit
An animated film starring Matt Damon as a wild mustang, the story is all about a horse that cannot be contained. Although defying the human's attempts to break him, Spirit is still willing to develop a close friendship with the humans he cares about most.
7. The Silver Brumby.
Filmed in Victoria, Australia and starring Russel Crowe, the film tells the story of Australia's wild brumbies. When released overseas, the film was renamed The Silver Stallion, as it was believed international audiences wouldn't recognise the term 'brumby.'
8. Wild Hearts Can't Be Broken.
A film unlike any other on the list, the story follows a woman who rider diving horses; horse that run up large platforms and jump off them into water. Diving horses were a popular attraction in the 1930s.
The film is based on a memoir by the rider depicted in the film. She lost her eyesight after a riding injury, but continued to ride while blind.
9. Secretariat.
A Disney film about the life and experiences of the thoroughbred racehorse Secretariat. The film's cast is largely made up of unknown actors and actresses, but the film was very successful on its release.
10. Flicka.
Based on the classic children's novel My Friend Flicka, the story had been transformed into a film in 1943, and also into a 39 episode television series in the fifties.
The story has always resonated with young readers and viewers and is one of the original, classic equestrian stories.
WATCH: Aerial Drone Footage of our indoor riding arenas. 
CONNECT: EquinaBuild in Facebook. 
A Sun-Filled Indoor Riding Arena in Gruyere, Yarra Ranges
This stunning indoor has three open sides, allowing natural light to fill the entire arena.

It looks excellent during the day, and the owners have also installed interior and exterior riding – they can ride in any season, at any time of the day or night.
Thinking of building your own Indoor Arena?
SEE MORE: Photos of projects under construction
VIDEO: Our Testimonials
12 of the Most Unusual and Beautiful Homes in Australia
Unique and amazing are the words that describe all of these unusual houses in Australia. These houses will inspire your creative spirit to design your own beautiful house.
Klein Bottle House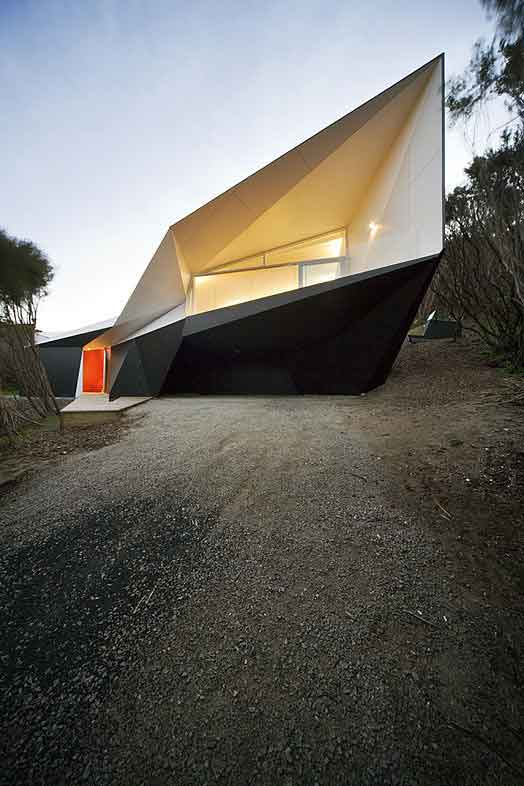 This house looks more like a piece of origami art rather than somewhere to live. This house was designed by architects McBride Charles Ryan and has won a series of prestigious awards such as the World's Best House in 2009.
Torquay House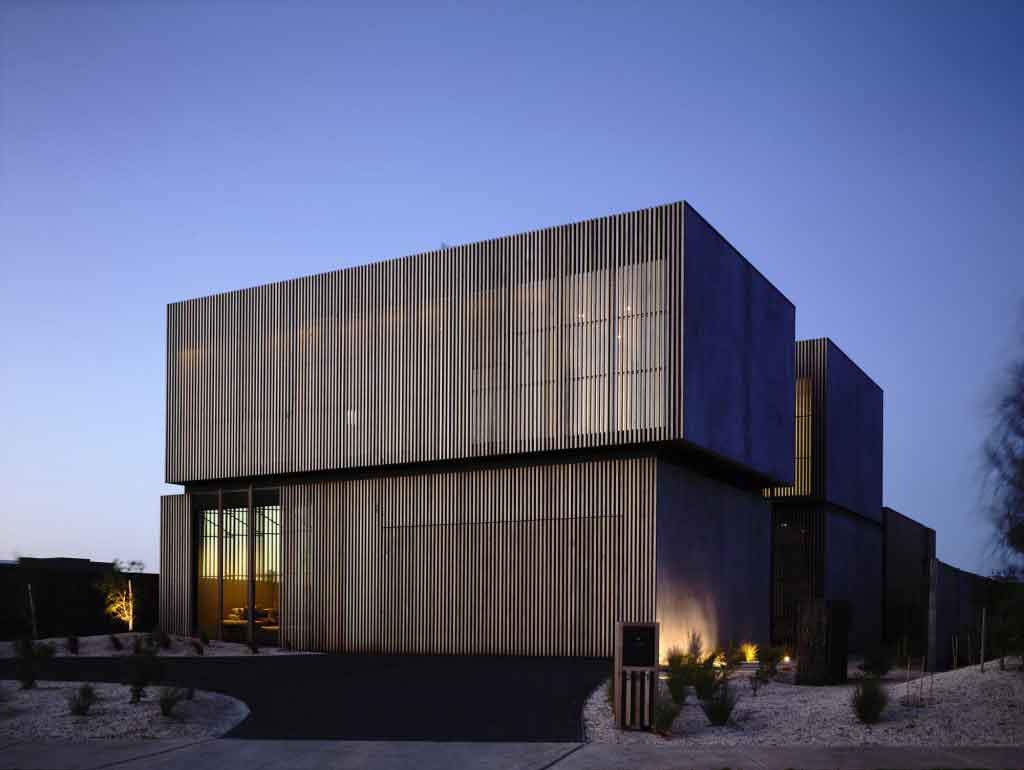 A series of modern containers were used to build this house and was specifically built in order to take advantage of the spectacular views from the north and south.
House Holman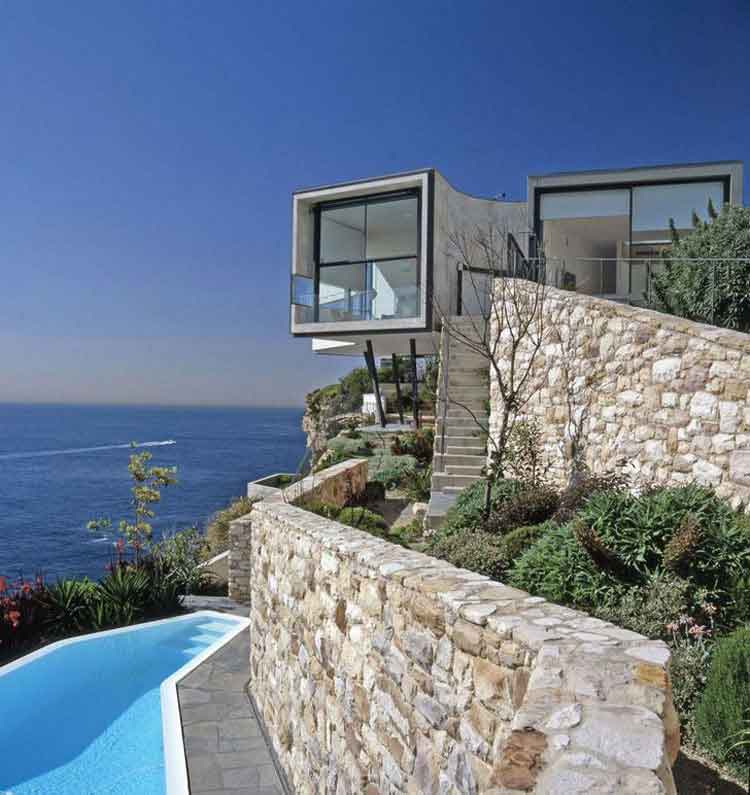 This home was built in 2004 by Durbach Block Architects. It stands on the edge of a 230-foot high cliff in Dover Heights.
Shed-inspired House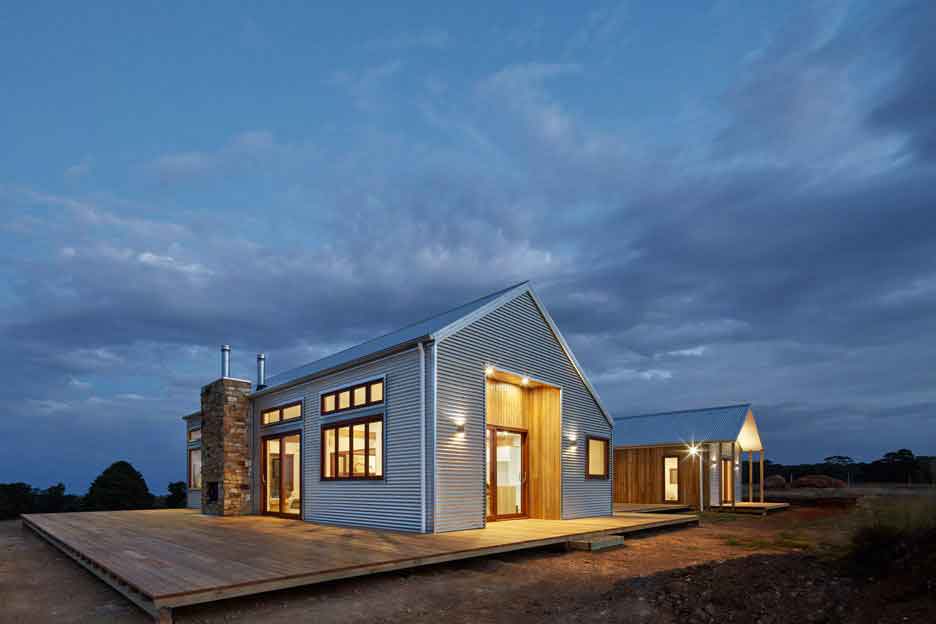 The Shed-inspired House is a three bedroom house designed to be energy-efficient and make the most out of its environment and views of farmland.
Cliff House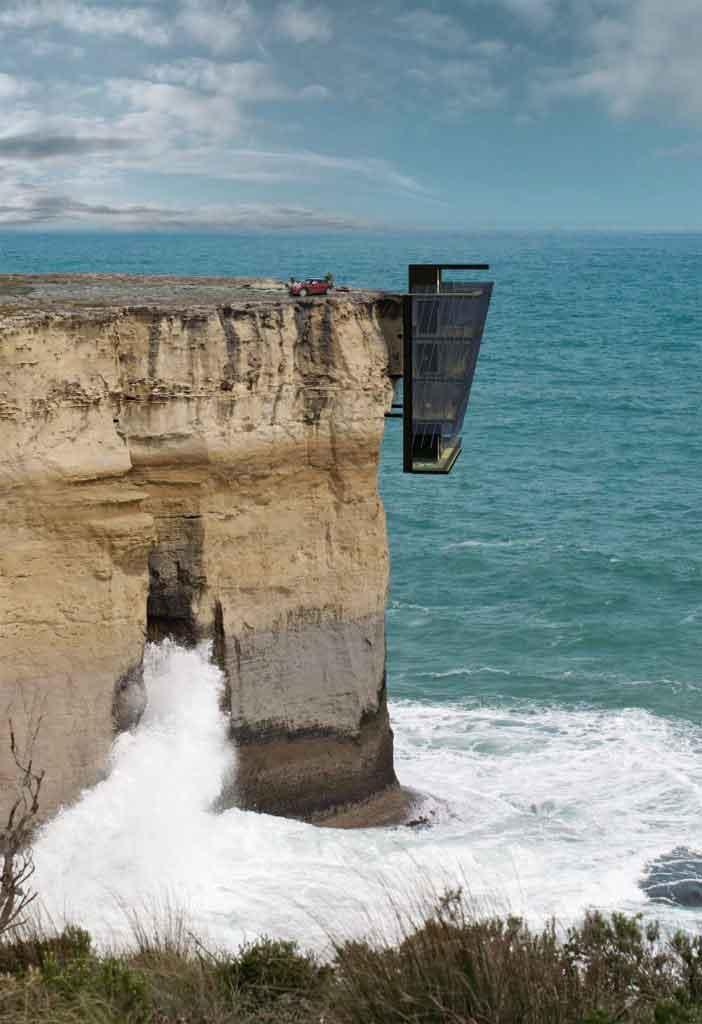 Literally hanging off a cliff, this 5 story house was designed to conceptualize a barnacle clinging to the hull of a ship.
Pole House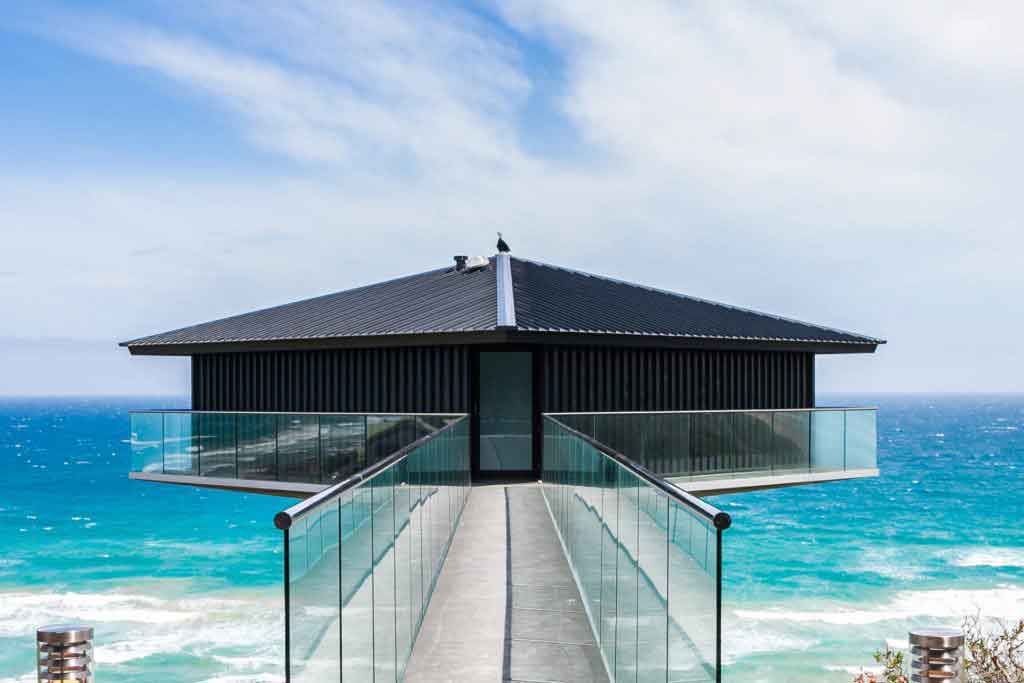 The famous 'Pole House' is stated on the beach of Fairhaven, Victoria. This has been a landmark on the Great Ocean Road for over 36 years. It was recently demolished and replaced with a more modern house.
Power Street Residence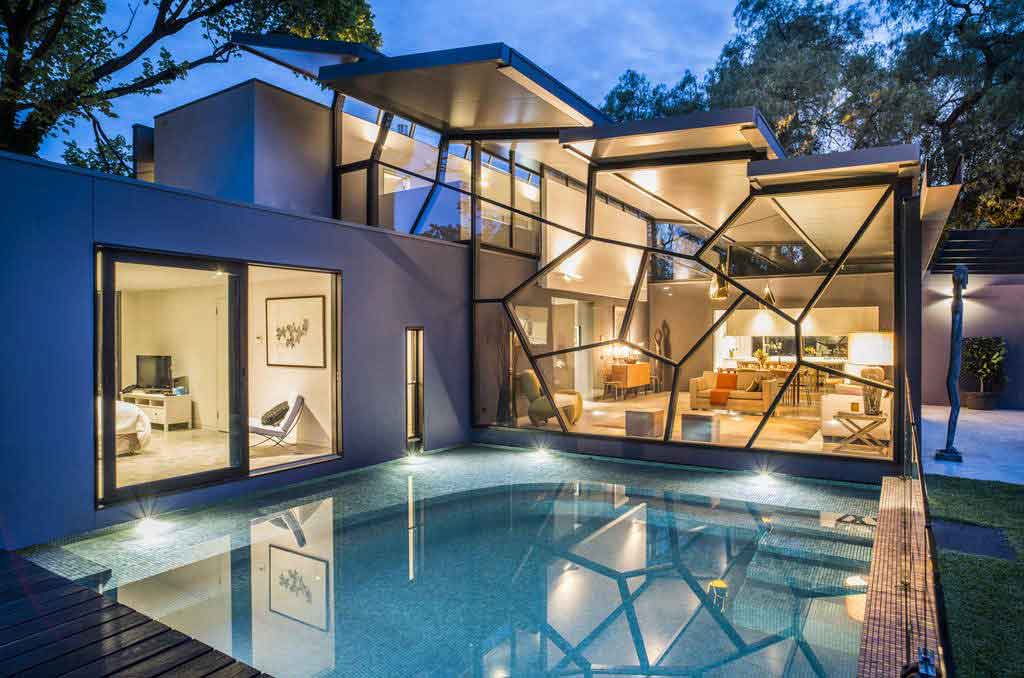 This gorgeous house is located in Hawthorn, Victoria. It is designed for a family, having 4 bedrooms and a large living area.
Clifftop House on Great Ocean Road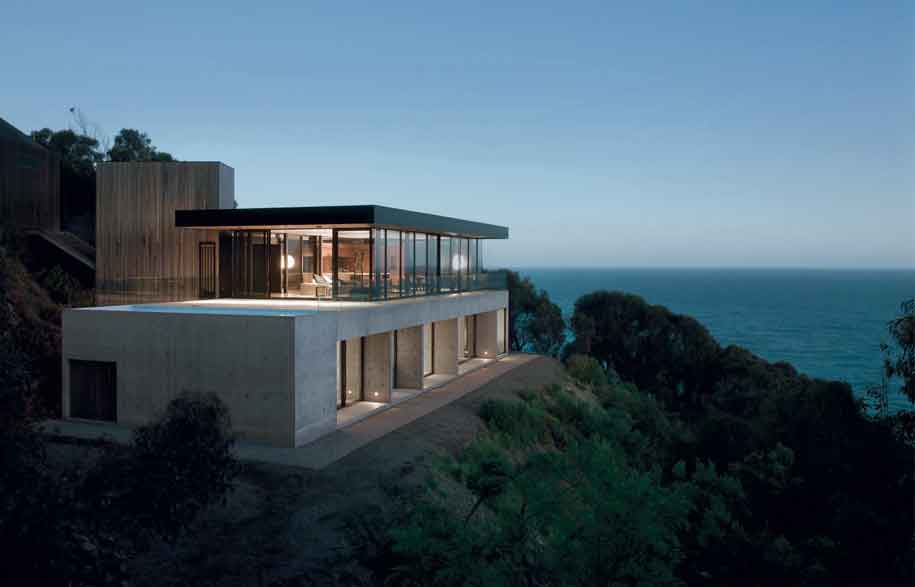 This home is literally situated on the edge of a cliff, surrounded by national parkland and over looking the ocean.
Tower House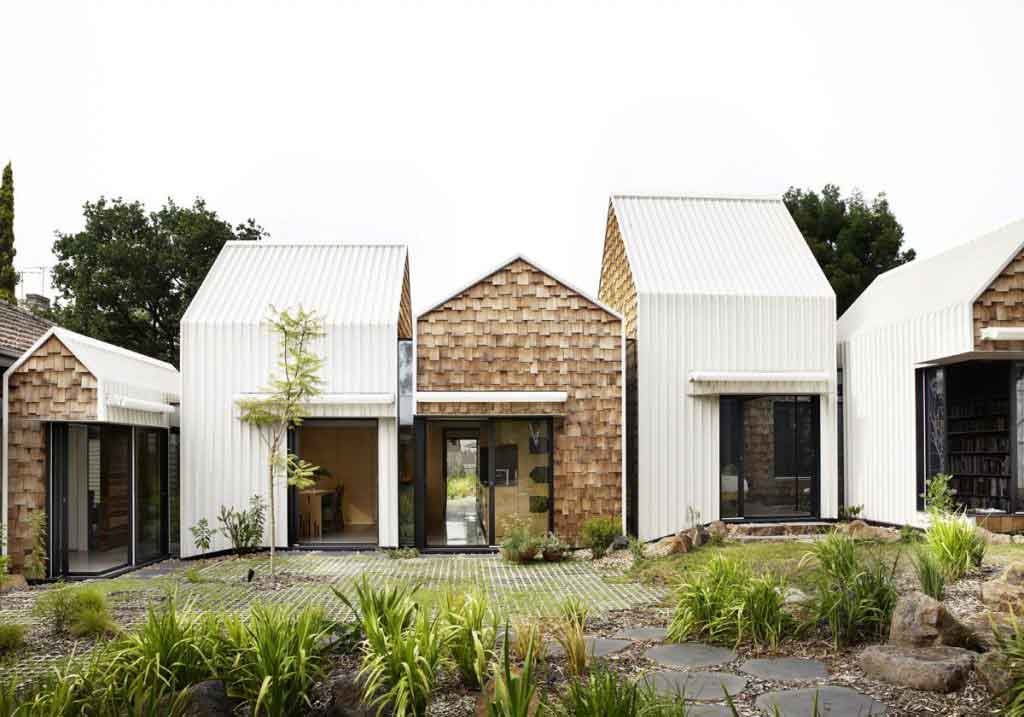 The tower house has been refurbished from an old weatherboard house in Victoria. The house is designed to be a mini village by Archello Architects. Although the small dwellings all look separate from the outside, they are joined into one large house.
Cross Stitch House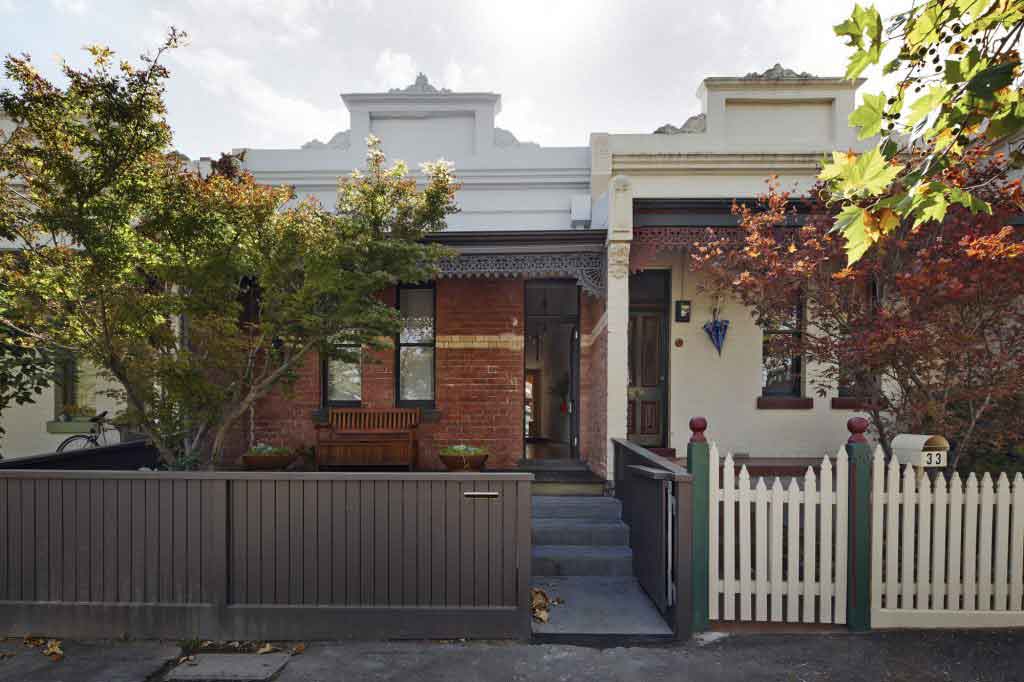 This petite Melbourne terrace maintains the original facade but is a completely transformed house behind its front.