On Power
You can't be afraid of the power. You need to use it.
On Confidence
I went in there and I thought – you know what, I can do this.
 On Bravery
You have to be brave as a rider. You have to see how far you can go.
On Discipline
Every transition you ride at home has to be a good one.
On Training
If you make a mistake, you've got to correct it straight away, not leave it until you're half-way around the arena.
On Family.
I get fan mail every day and people telling me how I've inspired them to pick up riding – I think oh, poor husbands!
On Persistence.
You keep going, don't you. You always want to do better.
On Learning
You always learn small things from each person, just by watching. Everybody does everything slightly different.
On hard work
It's all hard work and there's no getting away with anything, I can promise you.
On horses.
Every horse is different. I love getting to work out a horse, its personality, the way it thinks, its sensitivity, everything!
On understanding a horse.
Trying to figure out a horse is like a puzzle – bit by bit you build it up and its so rewarding when you get to that top level.
WATCH: Aerial Drone Footage of our indoor riding arenas. 
The World's Ugliest Home
See drone footage of our buildings or check the map to find a build near you.
12 of the Most Unusual and Beautiful Homes in Australia
Unique and amazing are the words that describe all of these unusual houses in Australia. These houses will inspire your creative spirit to design your own beautiful house.
Klein Bottle House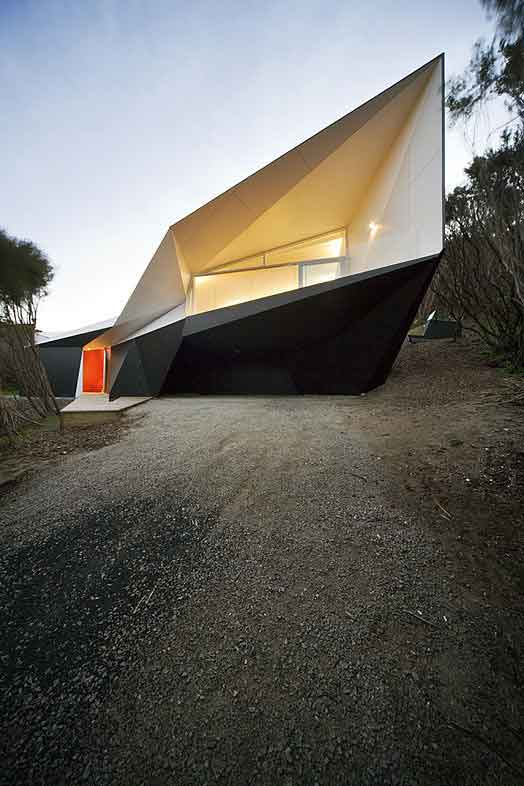 This house looks more like a piece of origami art rather than somewhere to live. This house was designed by architects McBride Charles Ryan and has won a series of prestigious awards such as the World's Best House in 2009.
Torquay House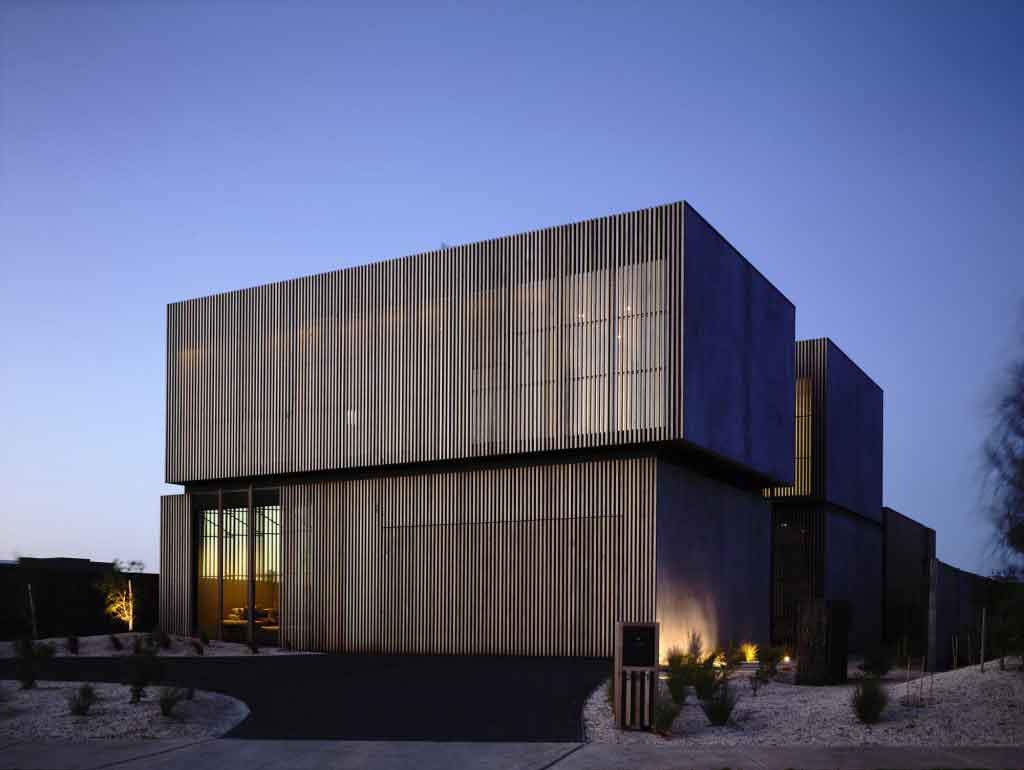 A series of modern containers were used to build this house and was specifically built in order to take advantage of the spectacular views from the north and south.
House Holman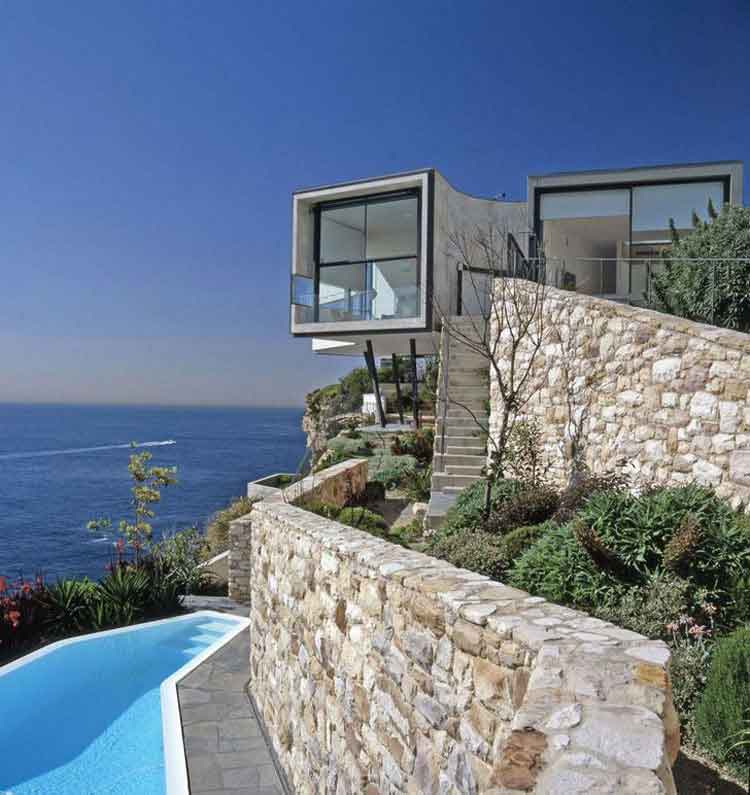 This home was built in 2004 by Durbach Block Architects. It stands on the edge of a 230-foot high cliff in Dover Heights.
Shed-inspired House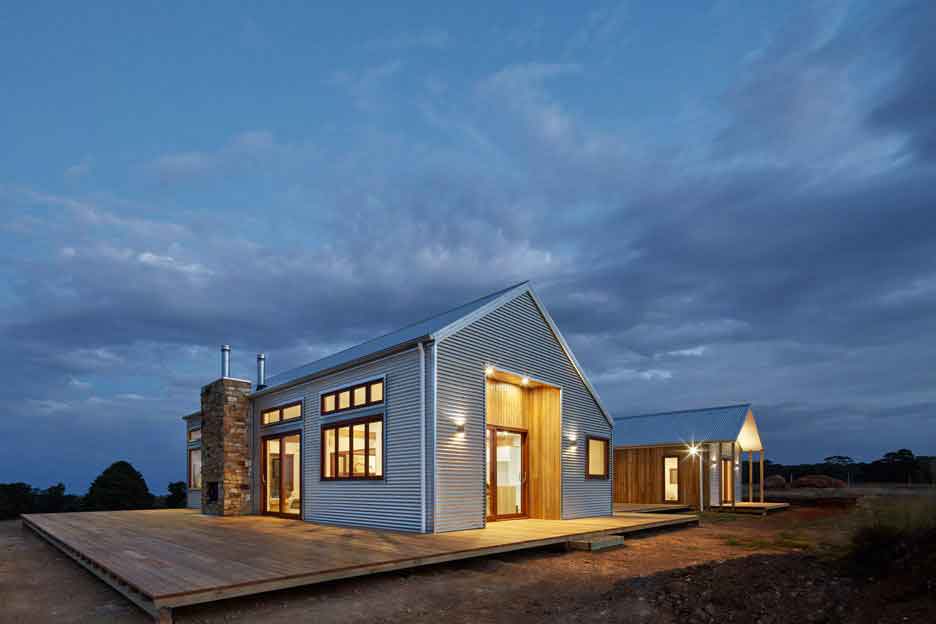 The Shed-inspired House is a three bedroom house designed to be energy-efficient and make the most out of its environment and views of farmland.
Cliff House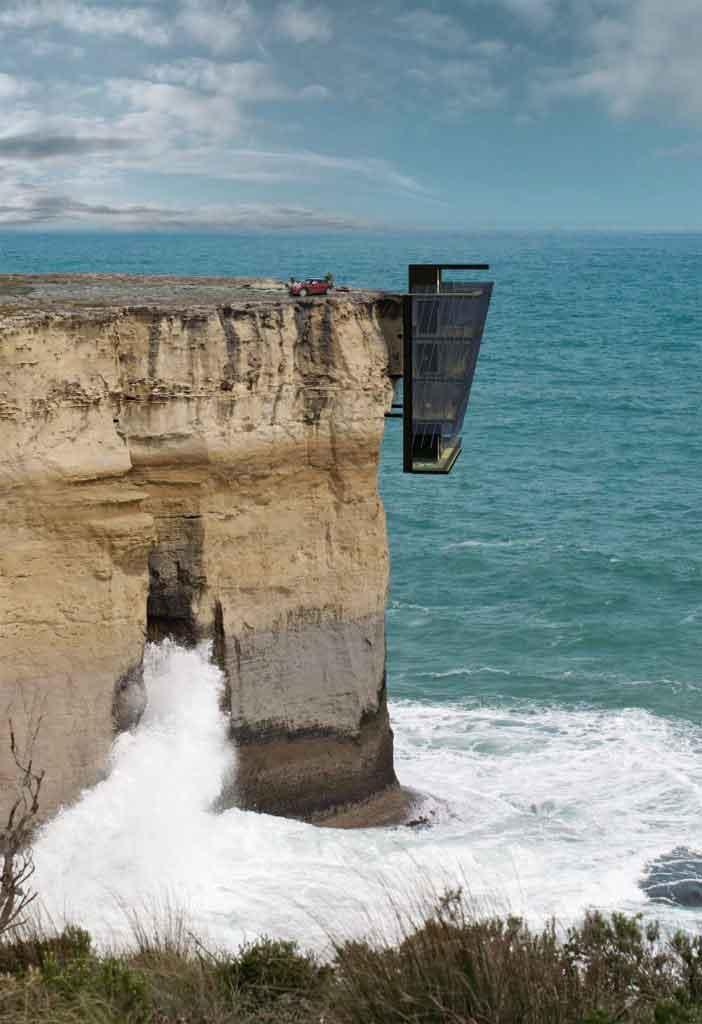 Literally hanging off a cliff, this 5 story house was designed to conceptualize a barnacle clinging to the hull of a ship.
Pole House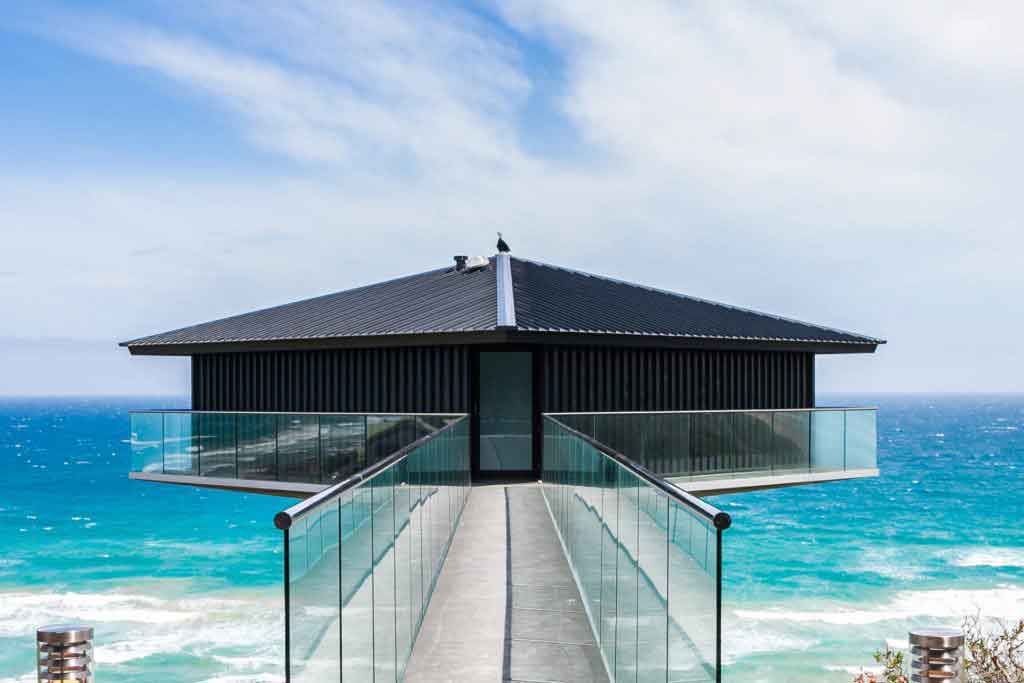 The famous 'Pole House' is stated on the beach of Fairhaven, Victoria. This has been a landmark on the Great Ocean Road for over 36 years. It was recently demolished and replaced with a more modern house.
Power Street Residence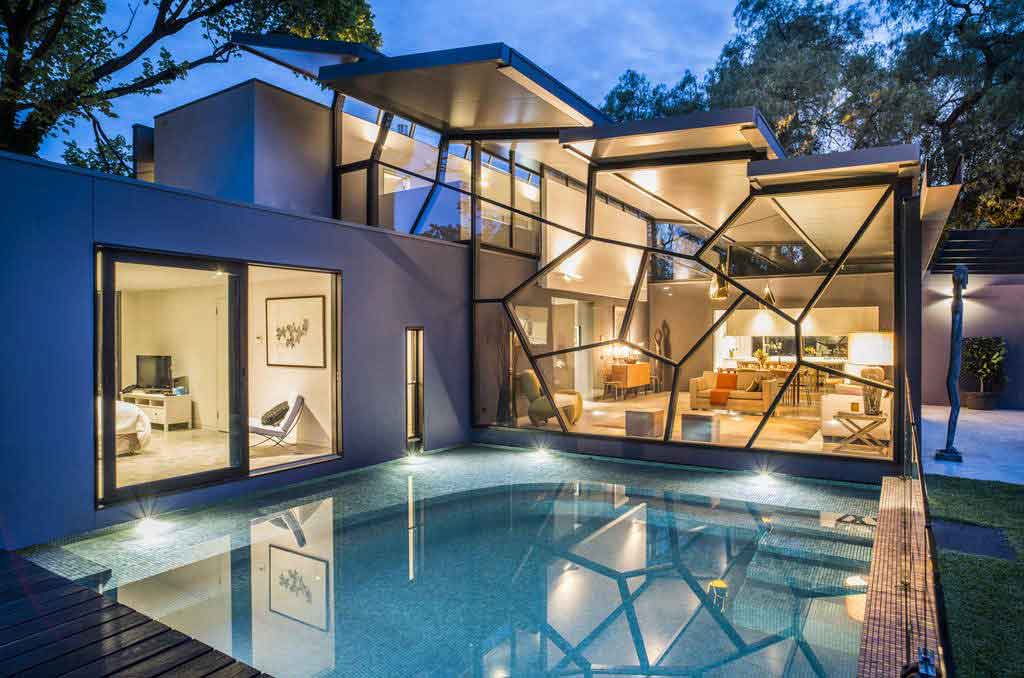 This gorgeous house is located in Hawthorn, Victoria. It is designed for a family, having 4 bedrooms and a large living area.
Clifftop House on Great Ocean Road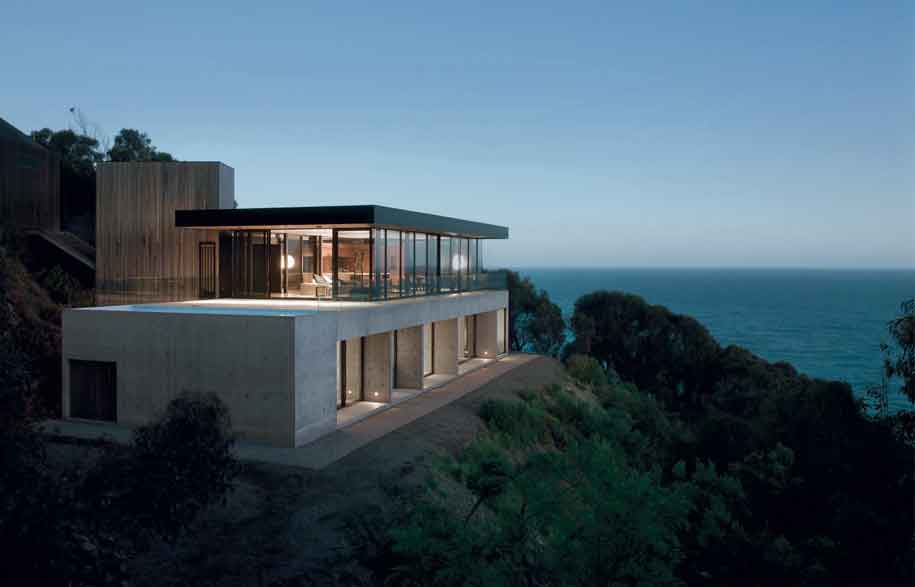 This home is literally situated on the edge of a cliff, surrounded by national parkland and over looking the ocean.
Tower House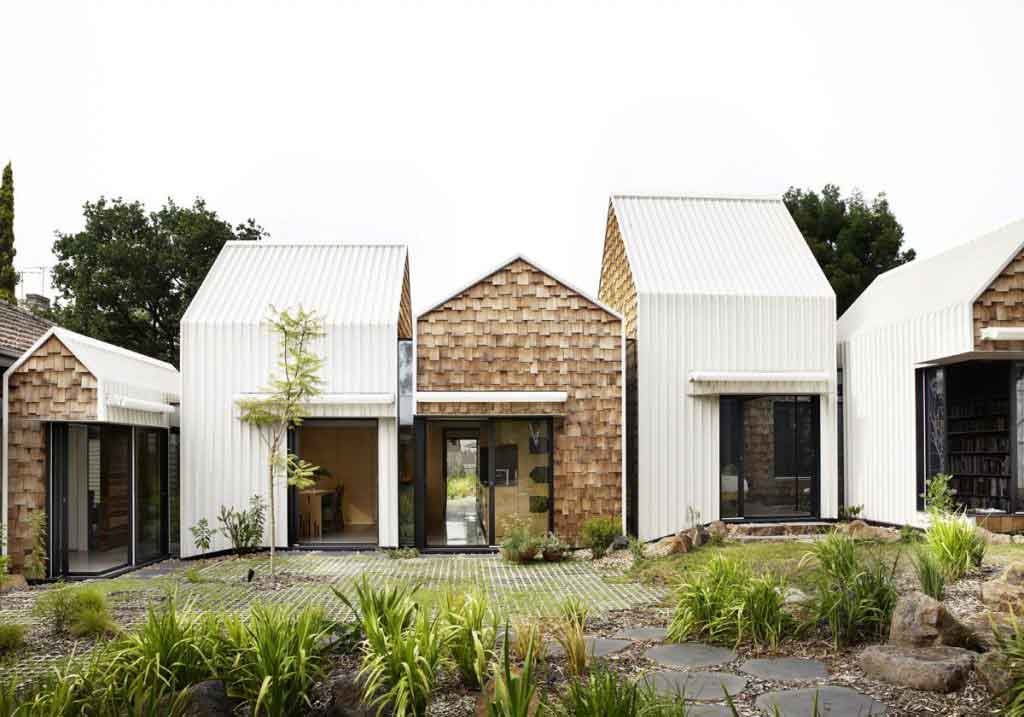 The tower house has been refurbished from an old weatherboard house in Victoria. The house is designed to be a mini village by Archello Architects. Although the small dwellings all look separate from the outside, they are joined into one large house.
Cross Stitch House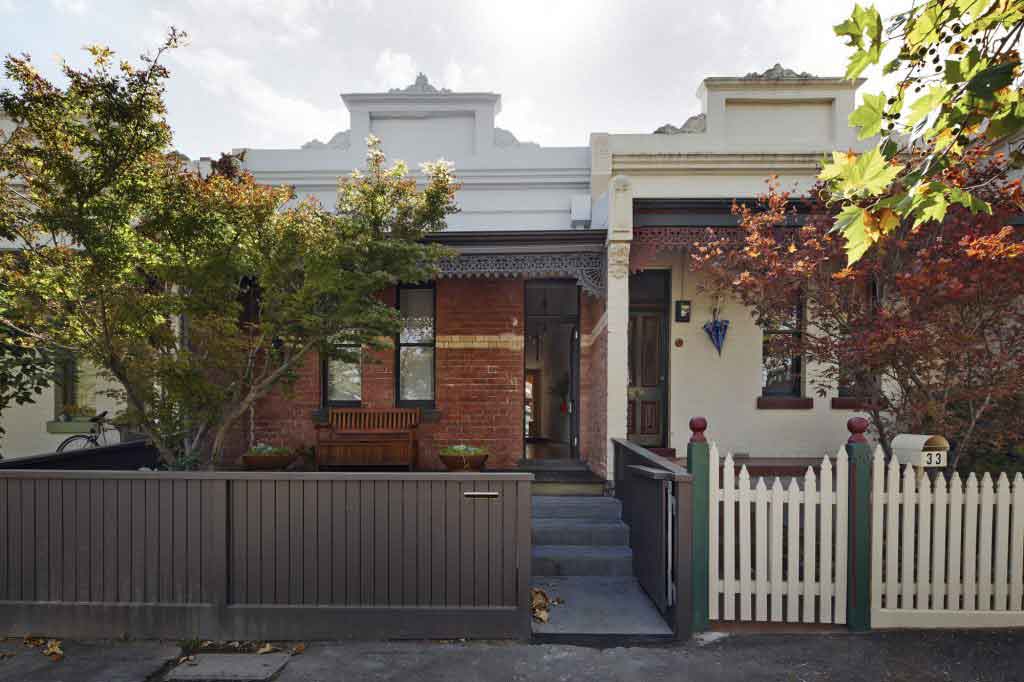 This petite Melbourne terrace maintains the original facade but is a completely transformed house behind its front.