Riding dressage is a complex, delicate and subtle thing to do. It requires discipline, effort, hard work, commitment & dedication. But it also requires an understanding of your horse and of yourself. The beauty of dressage is that the rider needs to be attentive to how their personality fits with their horse. More than any other sport or art, dressage requires deep soul searching. It's the only way you'll be able to ride with your horse naturally and skilfully.
But what makes a dressage rider great? When you're trying to decode the puzzle of you and your horse, what should you be looking for? What will take you to the next level?
Communication is your top priority.
Dressage is based on a shared understanding between rider and horse, so communication is important. A great dressage rider is dedicated to understanding their horse, themselves and how they interact. Only clear communication will give you the harmony that dressage requires. It is also the foundation on which trust is built between you and your horse. If a horse doesn't understand you, it won't be able to work with you.
You understand that every horse is different.
Charlotte Dujardin said that figuring out a horse is the most important and enjoyable challenge of dressage riding. 'I love getting to work out a horse, its personality, the way it thinks, its sensitivity, everything!' she said.
A great dressage test is the result of hours and days spent trying to understand what makes your horse unique and how that effects the way you ride them.
You ride whenever you can, wherever you can.
This is one of the most important things, especially for young riders. Those who are open to experience will learn the most and become the most sophisticated riders. If you have someone who is willing to coach you at 5am, get up at 4.00am and meet them at the arena on time.
Carl Hester says it's a balance. You have to start off taking everything you can get when you are young. Later, when you have an established career, you also need to find a way to balance riding with the rest of your life to keep yourself psychologically balanced. But you're young and learning, you need to just want to ride, under any conditions. Take everything you can get.
You're dedicated to improvement and knowledge.
This applies to most sports and arts. It's a mixture of hard work, being humble and being curious. You need to dedicate yourself to learning about what you do well and what you do poorly.
Anky van Grunsven said 'we never think we know everything. Good is never good enough. Good should be superb.' It's that commitment to improvement that overshadows everything else and can make the plainest riders become world class.
You know how to balance yourself mentally.
When you start to compete in high levels of competition, you'll be putting yourself under a lot of stress and tension. The best riders know how to adjust themselves to this. In much the same way as they understand their horse, a great rider understands how they react to pressure themselves.
Some riders like to talk, tell jokes and see friends immediately before a ride. Others like to remove themselves, focus and settle. It might even be best to allow yourself to feel the pressure and tension: it's all up to what gets you in the best state of mind when you're in the arena.
You appreciate how lucky you are to be around horses
Steffen Peters says there are 'many days where I poke myself and say, "This is amazing." I wake up each and every morning with an amazing amount of energy."
Riders of any kind love what they do. They are passionate about it and the best riders realise that all of the hard work and effort they put into dressage is a privilege. Keeping this in mind will make it easier to throw yourself into your work and do great things.
You have a love and a respect for your horses
It almost goes without saying that dressage riders have a strong emotional connection to their horses. But it often seems that dressage requires so much discipline that emotionality is edged out. This isn't the case, the best riders never forget what their horses mean to them. Isabell Werth says that she 'never lost my emotion and love of horses. I still feel really enthusiastic to improve young horses and bring them up to the highest level.'
Loving and respecting horses is what gets many of us working with them in the first place, and it's an important thing to remember.
You look for insights
There will be moments when something clicks into place and you figure out what is holding you and your horse back. This is unique for each rider and each horse. Great riders are always on the lookout for insight that will allow them to work better with their horse.
Isabell Werth says that 'you have to find the key for each horse. One horse needs to be ridden a bit lower, the next one higher. One needs more work, another needs less.'
A clear, confident understanding of yourself and your horse will lead to insights that will allow you to improve how you ride.
You spend time with your horse outside the arena.
Keeping yourself happy and healthy is an important part of keeping your life balanced. It's equally important for your horses, who need to experience a variety of different situations and environments to keep them stimulated and keep them happy.
Jan Ebling says that trail riding is a great way of perking up his horses and keeping them happy. Varying your horses experience will keep them in a better state of mind for when they compete in the arena.
You never forget about compatibility.
In some ways, compatibility is the biggest challenge that a rider and their horse will meet. Great riders keep this in the front of their minds – they try to find a way to match their own personality to their horse so they can ride in a harmonious way and can learn and improve together.
The 10 Most Famous Pilots In History
Charles Lindbergh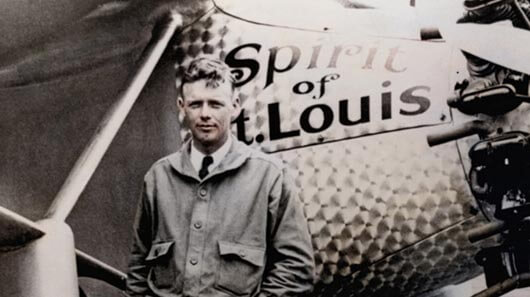 Lindbergh, being the first pilot to perform a transatlantic solo flight on May 20th 1927, is one of the most well known pilots of all time. He participated the flight to win $25,000, a prize that Raymond Orteig offered to the first aviator to fly from New York to Paris non stop. He took a route from Long Island, New York straight across the Atlantic Ocean to Paris. '
Amelia Earhart
This brave woman earned her title to be the first female aviator to fly across the Atlantic Ocean a single year after Lindbergh set the record. However it was her last flight of her career that brought her the most fame. Earhart attempted to circumnavigate the globe but she disappeared in the Pacific Ocean near Howland Island. All other details of the flight remain a mystery to this day.
The Wright Brothers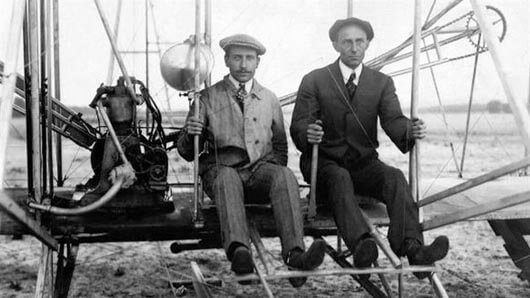 Orville and Wilbur Wright accomplished the first flight of a heavier than air powered flying machine named 'the Wright Flyer'. The flight occurred on December 17th, 1903 in North Carolina. The Wright brothers are known to be the founders of modern aviation.
James Doolittle
General James Doolittle had a great career in the army and airforce. He performed the first flight just using instruments in 1928. However his most famous moment was the Doolittle Raid in 1942 after the attack on Pearl Harbour by the Japanese. He trained a group of pilots to fly 16 US bombers and bomb important cities in Japan. This raid affected the morale of the Japanese so severely Doolittle received accommodation for it.
Baron Manfred Von Richthoven
The 'Red Baron' was an ace German pilot in WW1 who brought terror to the skies of the allied forces. He had the most victories out of all the pilots on either side of the war, shooting down 80 planes. In his final flight he landed his plane safely but was wounded fatally.
Charles Yeager
Charles Yeager was a fighter pilot and test pilot for the US Military. During WW2 Yeager served in the Army Air Force and shot down 14 German planes. After the war he trained to be a test pilot and was the first pilot to break the sound barrier on the 14th of October, 1947.
Erich Hartmann
Erich Hartmann is known to be the most successful fighter pilot in WW2. He flew 1,404 missions and achieved 352 victories. Also he was never shot down out of his plane. His record set him on the list of top pilots ahead of the Red Baron, who was number one before Hartmann's career.
Louis Bleriot
Louis Bleriot was an aviation pioneer from France. He conducted different experiments with constructing and flying various types of aircrafts and went on to become the first pilot to fly across the English Channel in his own monoplane.
Florence Barnes
Florence Barnes was a skilled aviator and also the first woman to fly as a movie stunt pilot. In 1929 she competed in the Women's Air Derby and set the new woman's world speed of 196.19 which excelled Amelia Earhart's previous record. She performed daring stunts in movies which brought her considerable fame.
Chelsey Sullenberger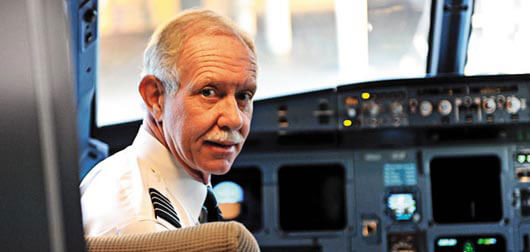 Chelsey Sullenberger is a modern day aviation hero and is well known due to the Hudson River Crash. On the 15th of July 2009 Sullenberger was flying a passenger aircraft and a flock of Canadian geese struck the airliner and damaged both engines. Sullenburger had to decide in the moment the best way to land the plane safely. He performed an emergency water landing in the Hudson River and all 155 passengers survived.
Cost to Build A Storage Shed
The average storage shed costs $54,448 and is roughly 20m x 11m x 5m.
The range of costs is high, with small storage sheds costing as little as $10,000 and bulk storage sheds costing over $500,000.
Because storage sheds can vary so widely, it's highly recommended that you request a quote for an accurate estimate.
REQUEST A QUOTE: Get an exact quote for your project. Click here.
DOWNLOAD A BROCHURE: View a brochure of our industrial builds. Click here.
HEAR FROM PREVIOUS STRONGABUILD CLIENTS
STORAGE SHED PHOTOS
MORE: See a live gallery of our latest builds here.