Nobody likes horse flies, least of all the horses themselves. So how do you get rid of them?
One method that has actually been proven to work is by painting white stripes onto a black horse (or vice versa).
Claudia of Germany used cattle paint to apply thin lines over her dark-coated horse – and it worked.
Flies prefer the flat kind of light reflected of simple, single-coloured coats. They are slightly deterred by bright white coats, but absolutely despise striped coats.
Scientists used sticky oil-covered cardboard cutouts to see which patterns attracted flies the most and the least.
As it turns out, thin stripes deter horse flies.
To find out how much an indoor arena costs in Australia, read our article.
How to Keep Schoolyards Safe
There are very high Occupational Health and Safety requirements on school yards, in order to keep both students and teachers safe. There are many things to take into account and ways to maximize the safety of your school yard. Although the risk of injury is never entirely removed, you can make it a lot lower through these ideas listed below.
 Hard surfaces under equipment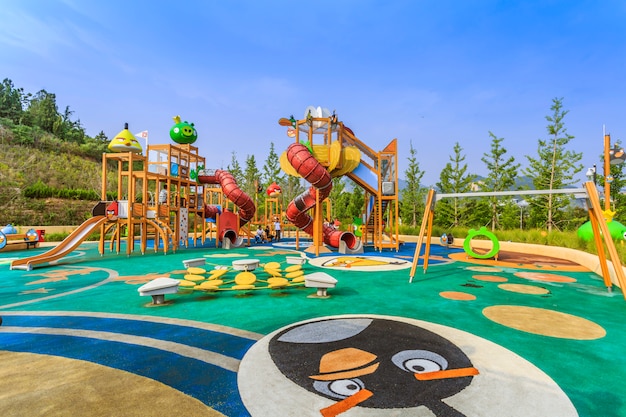 Having hard surfaces under equipment makes the risk of a child hurting themselves if they fall far higher. Try to implement softer surfaces such as bark or spongy flooring to cushion a fall.
Lack of maintenance 
It is obvious that upkeep of any school yard is important. Broken or faulty equipment should be removed and dangers such as pot holes in the grass or slip hazards should also be taken care of to avoid unnecessary injuries.
Inadequate supervision 
Supervision is critical during recess and lunch in the school yard. Students should be watched to avoid them from doing anything that could cause themselves or someone else harm. It is difficult to keep an eye on everyone at the same time though, ensure you have enough supervisors to have eyes over the whole of the school yard during these times.
Potential entrapment 
Little nooks and cranies seem to attract children, especially younger ones to see if they can fit in them. This could result in a child being trapped and getting injured. Look over the school yard to make sure there are no places that provide such opportunity.
Pinch points and sharp edges
Playgrounds often have nasty little defects that can cause injuries as such. Pinch points and sharp edges are big Occupational Health and Safety hazards and should be removed if possible.
High platforms without barriers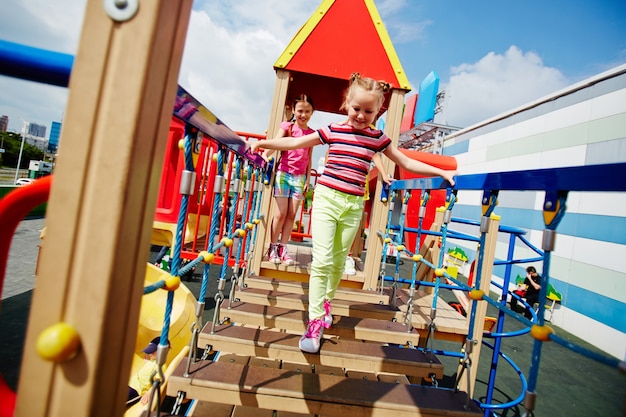 This should be obvious to make sure high places have barriers to reduce the risks of students falling and hurting themselves. However as kids enjoy climbing they sometimes will get to high places where they aren't meant to be. This ties in with making sure playground equipment is used properly.
Overcrowded play areas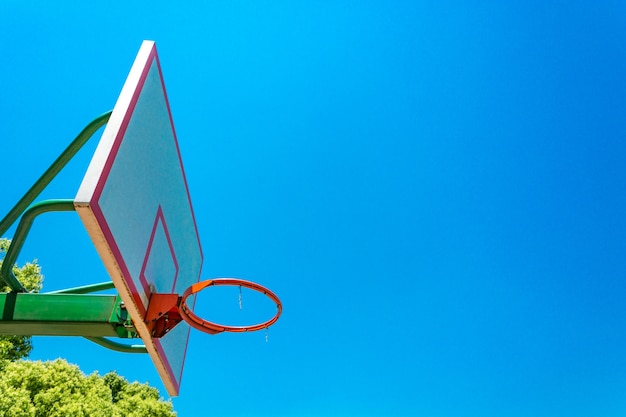 To many students running and playing in one place at the same time is very dangerous. Someone getting hurt is almost unavoidable when there are too many people running around in a small place. Make sure your supervisors look out for this in the school yard to avoid the extra injuries.
Ball Court Covers 
Make sure your ball court covers are as safe as possible by padding all columns properly. Also make sure your ball court cover does not have cross bracing along the sides, as this is sure to cause some serious injuries if any student runs into it or trips on it.
Things To Remember When Planning Your New Farm Building
A new farm building is a large and expensive investment for the farm, therefore planning it right is extremely important to fulfill its purpose sufficiently. There are a lot of questions you should ask yourself when planning a new farm shed, to avoid later issues if the shed is not designed properly.
Decide what you need
Map out what you actually need from the shed and think about how it is going to be used from a strategic point of view. Ask yourself questions like 'how long do you need it to last?" and "what level of flexibility do you require from the building?"
Keep the future in mind 
Consider what the future will bring for you and your farm and how you could prepare yourself through designing the new farm shed to fit in with the next few years. This might add expense at the time but it could save you having to extend or build another farm shed in a few years time.
Understand the shed's life span 
Different makes of sheds will have different life spans. For example a stronger frame will make the shed last longer and stand up to harsh conditions. Make sure you conduct sufficient research about the life span and quality of the farm shed you are investing in to ensure you are investing in a good product.
Choose your site wisely 
It is important to choose a site for your shed that will make sense in what it needs to be used for and how easily it can be accessed. Think about how the structure will work in with existing buildings on your farm and where you would have to go for further expansion.
Also the Rural and Industrial Design and Building Association recommends that you consult with your insurance company about the design for the farm building to find out what insurance will cover it and their opinion in the site.
Getting a Specialist 
Getting a building and planning permit (if applicable) can be a difficult process, thus it is important to seek advice from a specialist to assist you through this necessary step.
If you will be needing a planning permit, be prepared for it to take time. Consider your options carefully and seek as much advice from professionals to educate yourself through the process.
Appearance
It is important to consider the appearance of your farm shed, especially if it is going to be large.
Ensure that your new building will blend in and compliment its surroundings. Consider what colour you will make the building  carefully, as colours can look very different when they are actually on a building compared to what they look like on a swatch.
Project Management 
If you choose to manage the project of your new farm building, remember that it will take up considerable amounts of your time and not everything will go right the first time. Managing a project of this size can be extremely stressful and if you are already a busy person it may be worth getting someone to manage the construction of your shed for you to avoid overloading yourself.
a large part of project managing is understanding the health and safety responsibilities the site will have as a building and construction site. If you are the one employing contractors there will be a lot of responsibilities to handle.
Factors of building design  
Building design and engineering is a whole process in itself when constructing a farm shed, and will require a lot of thought and precision to get it right. Ensure you are taking advice from specialists and get a professional engineer to draw up your shed so you know that the construction will be sound and safe.
Material traits 
Material used for livestock and rural buildings need to be able to withstand damp and humid conditions. Corrosion is a common issue in rural buildings. The best way to avoid this problem is by using a galvanized steel frame. Galvanized steel is coated in zinc for the specific purpose to avoid corrosion.