Project value
$400k - $500k
On-site build time
Fifteen weeks
Building dimensions
84m x 24m x 5m
Project collaborators
MKM Constructions
Geotech and Fire Engineer
Charlton Park club rooms
Client/company
Charlton Park club rooms is a sporting precinct and community hub for the Charlton township. It's home to the Angling, Cricket, Football, Harness Racing, Hockey, Netball and Tennis Clubs, the Charlton Agricultural and Pastoral Society, a nine-hole golf course and the Charlton Pony Club.
The brief
The Charlton Park board approached us with an idea for a large sports pavilion including function rooms, change rooms, toilets, storage area, kitchen and canteen, bar, and an entry/reception area.
Our scope and build details
Structural steel drawings, engineering certificate and computations.

Structural concrete engineering including slab design.

3D structural/shop steel drawings.

Fabricated hot dipped galvanised steel package.

Purlins and girts.

Roof cladding and cappings.

Framed out door openings.

Eaves.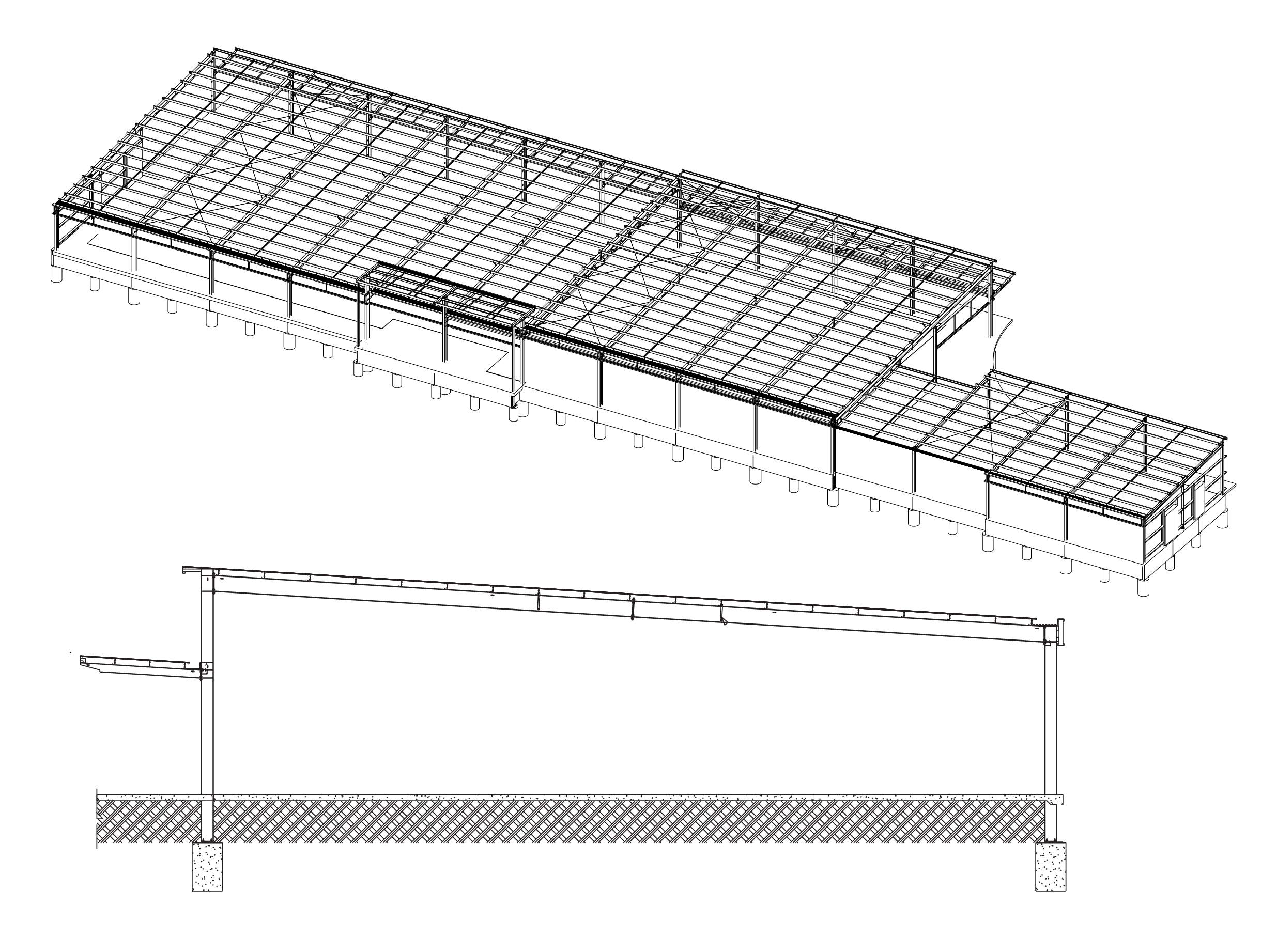 Challenges and solutions
We collaborated closely with MKM Constructions who was managing the project as commercial builder throughout the design stages. It was necessary to ensure all architectural details were taken account of in the structural steel design.
As the building site was identified as flood-prone, we designed the structural frame with extended columns that allowed for retaining walls installed to raise the building floor level.