Project value
$250k - $300k
On-site build time
Three weeks
Project collaborators
Tekcon Group
Coimadai indoor arena
Client/company
Dog training has always been a large part of our client's life. Getting her training arena covered was a dream come true.
The brief
A private use indoor arena for professional dog training in Coimadai, Victoria. Being an area highly populated with equestrian properties our client wanted the indoor arena to be the same dimensions as a full-sized indoor jumping arena for resale purposes.
Our scope and build details
Structural steel drawings, engineering certification and computations.
Building permit.
3D structural/shop steel drawings.
Entry gates.
Fabricated hot dipped galvanised steel package.
Purlins and girts.
Roof and wall cladding.
Skylights.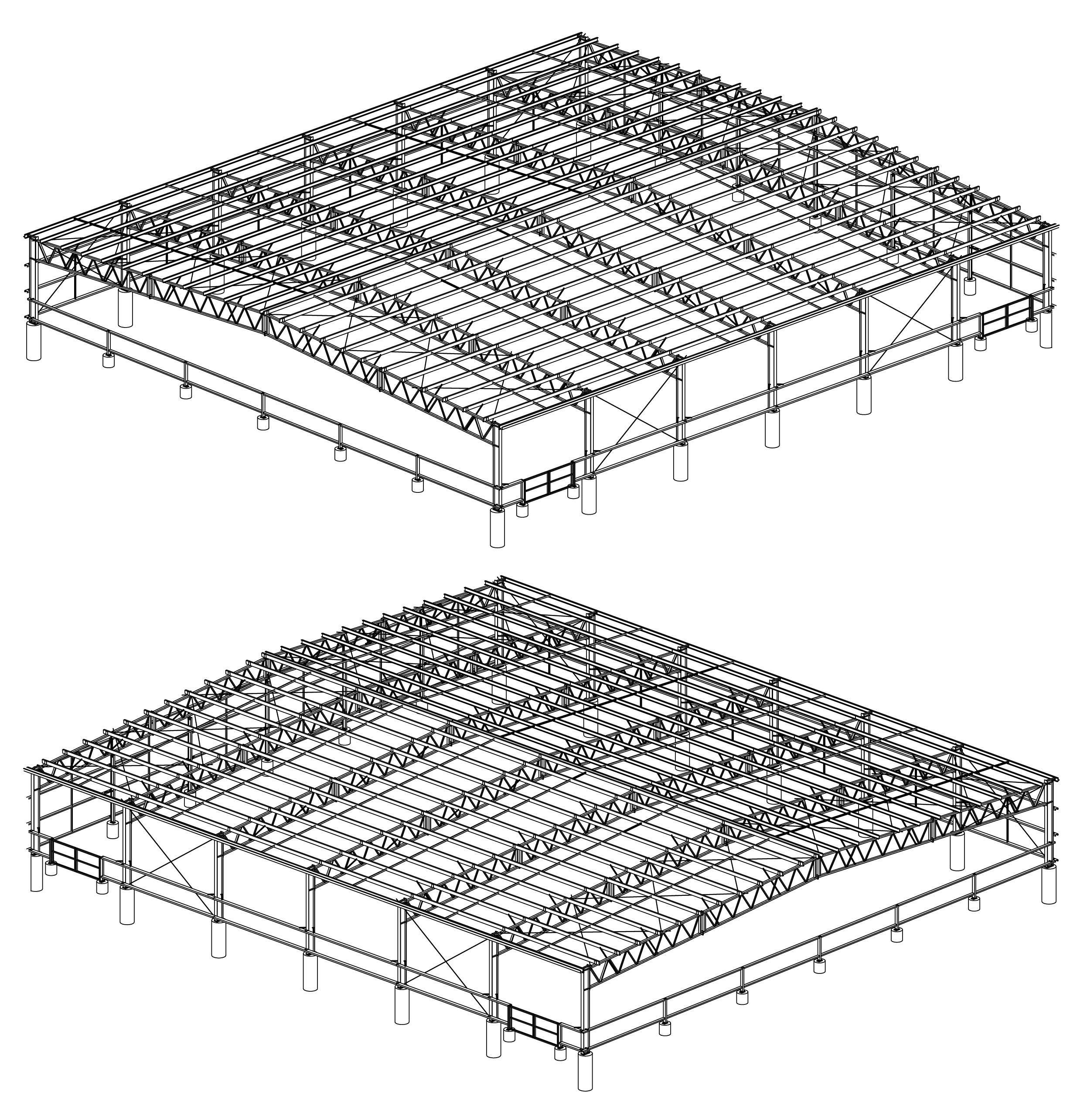 Unique project details
We designed a 36m clearspan indoor arena shed to allow for plenty of unobstructed room for dog training circuits and activities. This specific width was also chosen to allow for equestrian jumping use if the property was sold.
To allow for maximum natural light filtration and ventilation without reducing weather protection we introduced two open sides and skylights. Custom gates were also included to allow for easy entry and exit points.