Project value
$98K
On-site build time
Three weeks
Project consultants
Subcontract installer
Proway (internal fit out)*
*We provide options of companies that fit out shearing sheds for out clients to select from
Coliban Estate shearing shed
Client/company
Coliban Estate, superfine merino wool producer in Redesdale, Victoria.
The brief
Our client, Tom James required a new shearing shed to replace the old shed built in the late 1880's on the one hundred year old property in Central Victoria with a new 30m x 18m x 5.5m shed. It was integral for the new design/build to improve efficiencies and airflow whilst advancing occupational health and safety which is so important.
Part of the brief was to put forward reliable fit-out companies who specialise in shearing shed design that we had previously collaborated with.
Our scope and build details
Structural steel drawings, engineering certification and computations.
3D structural/steel drawings.
Fabricated steel package.
Hot dipped galvanised purlins and girts.
External steel cladding.
Guttering.
Wall vents.
Sliding doors.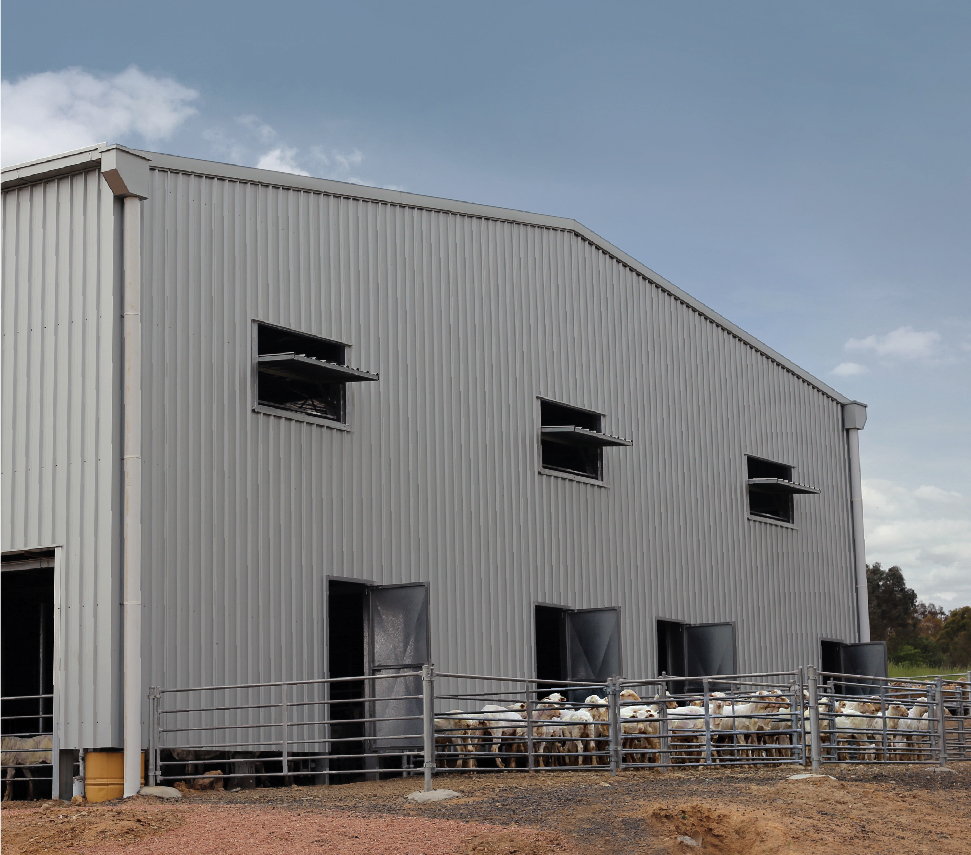 Challenges and solutions
The site was steeply sloped, presenting a challenge from both a building and economical perspective with the ideal scenario to avoid complete levelling. Our recommended solution was to step the building, engineering a retaining wall for the step, along with proposed bay sizes.

This creative thinking, resulted in the client saving a lot of money in potential earth moving and building costs. Ultimately we want the best result for every client project, here we gladly provided a total of four re-quotes as we fine tuned to get the perfect build for the clients need and budget.

Client testimonial
We decided to go with Central Steel Build to supply the shed and I found that their service was A1.
The biggest concern with replacing the old shed was having the new shed up and ready for shearing now. So that was the first question when I approached them, whether or not they would be able to supply a shed early enough for us to fit it out and have it ready for shearing and they were spot on with their dates they gave me for completion. They were terrific to deal with, nothing was too difficult for them and I would highly recommend them to anyone who is considering building a new shed, whether it's a shearing shed, machinery shed or a hay shed.
The new shed has been terrific, the sheep flow through the shed very well. It provides a much more comfortable working environment as it gets good airflow through it - it's cooler than the old shed. The shearers seem to be more than happy to work in it."
- Tom James, shearing shed client