Project value
$400k - $600k
On-site build time
Five weeks
Building dimensions
45m x 21m x 9m high
Echuca fertilisers
Client/company
Echuca fertilisers are a well-known and trusted supplier to the agricultural grain and fertilizer market in Echuca and surrounding areas.
The brief
Echuca fertilisers needed a new storage facility custom designed and engineered to hold multiple types of grain and fertilizer. They required the building to be designed for ease of unloading and loading their product and to have specialised sliding doors.
Our scope and build details
Structural steel drawings, engineering certification.

Engineering computations.

Structural concrete engineering including raft slab design and concrete precast design.

3D structural/shop steel drawings.

Fabricated hot dipped galvanised steel package.

Purlins and girts.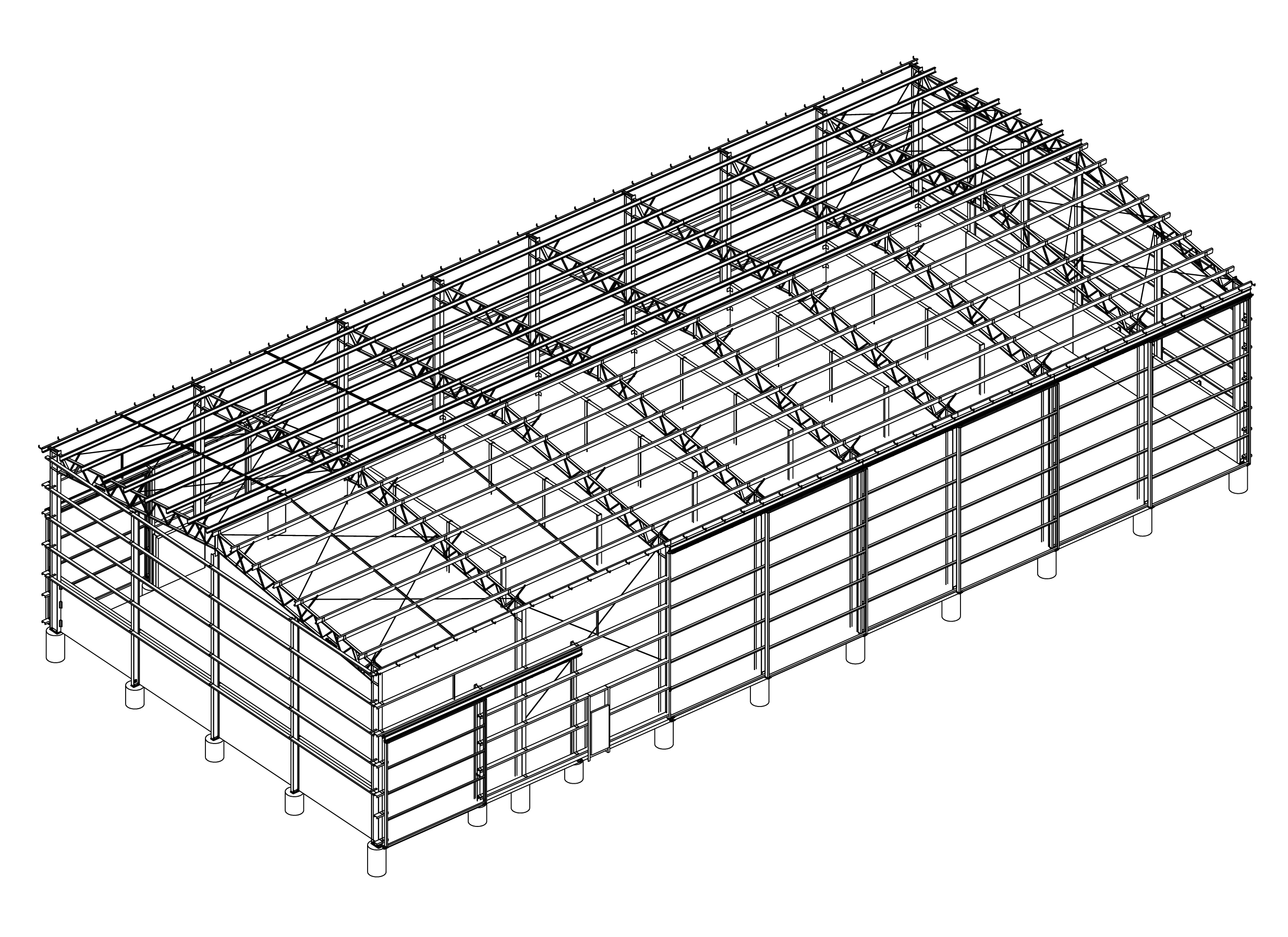 Challenges and solutions
Close attention and collaboration were required in the design phase to ensure the building would accommodate all the different products our client wished to store. The final design was engineered for six individual precast bins, each for different grain and fertiliser. Each bin had its own access sliding door for ease of loading and unloading. The sliding doors were designed to accommodate unloading trucks with their bins still partially in the air.