On-site build time
Eight weeks
Project value
$350k - $600k
Building dimensions
55m x 30m
Project collaborators
JDZ Building Design
Consulting geologist
Owner builder
Elders Kyneton
Client/company
An investor who was looking to build a commercial complex for Kyneton Elders rural services.
The brief
Our client wanted a fast project delivery and economical structure that was compliant with their existing planning permit drawings. They required an insulated office/showroom and large warehouse. The building needed to provide sufficient return on investment (ROI) for our client whilst servicing all of the tenant's (Elders Kyneton) demands.
Our scope and build details
Structural steel drawings, engineering certification.

Engineering computations.

Structural concrete engineering including raft slab design for office.

3D structural/shop steel drawings.

Fabricated hot dipped galvanised steel package.

Purlins and girts.

Glazing beam for client's front glazed entry.

Supply and install of industrial roller shutter doors.

Cantilever canopy on side of main warehouse.

Veranda around office/showroom area.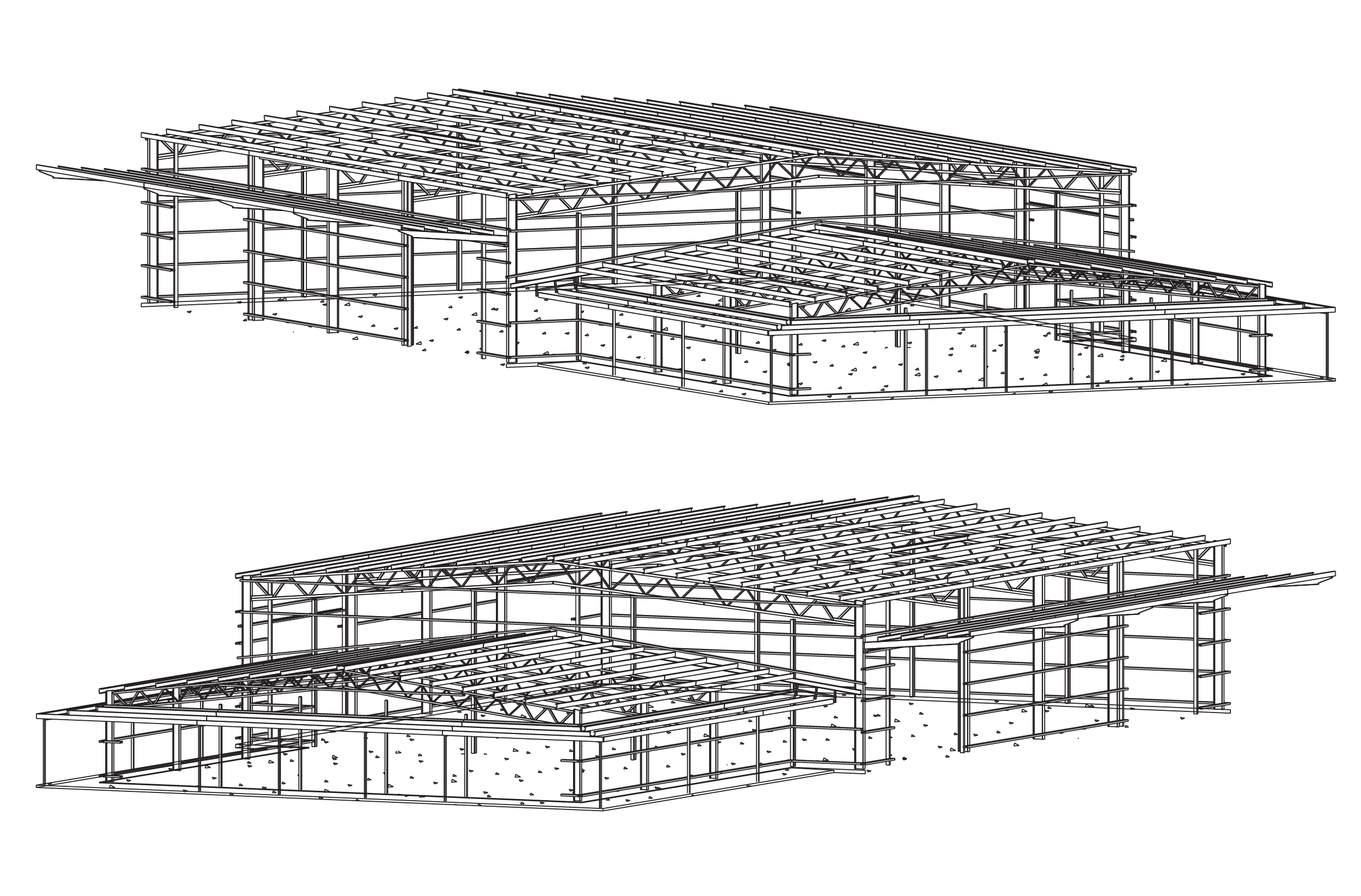 Challenges and solutions
Our client envisaged a glazed front opening which meant extra support was required for wind loading. Our solution was to provide a structural glazing beam at the top of the glazing.
Large roller shutters were needed on each side of the warehouse. We designed the 5m cantilever canopy above the roller shutters to ensure the weather wouldn't affect functionality of the doors.