Project value
$200k - $250k
On-site build time
Three weeks
Building dimensions
61m x 22m
Project collaborators
Tekcon Group
Harkaway Road indoor arena
Client/company
This client built an equestrian complex closely located to this property in 2014. Having enjoyed a seamless customer journey and ownership of a premium Equinabuild structure, they contacted us to build again after selling the original property.
The brief
Our client required a full-competition-size indoor dressage arena designed in a similar style to the existing architecture on the property. The entry and exit needed to be positioned optimally to ensure ease of traffic movement from the stables to the indoor arena.
Our scope and build details
Structural steel drawings, engineering certification and computations.

3D structural/shop steel drawings.

Footings.

Purlins and girts.

Equinarail system and gates.

Colorbond cladding.

Eaves.

Fabricated hot dipped galvanised steel package.

Building permit.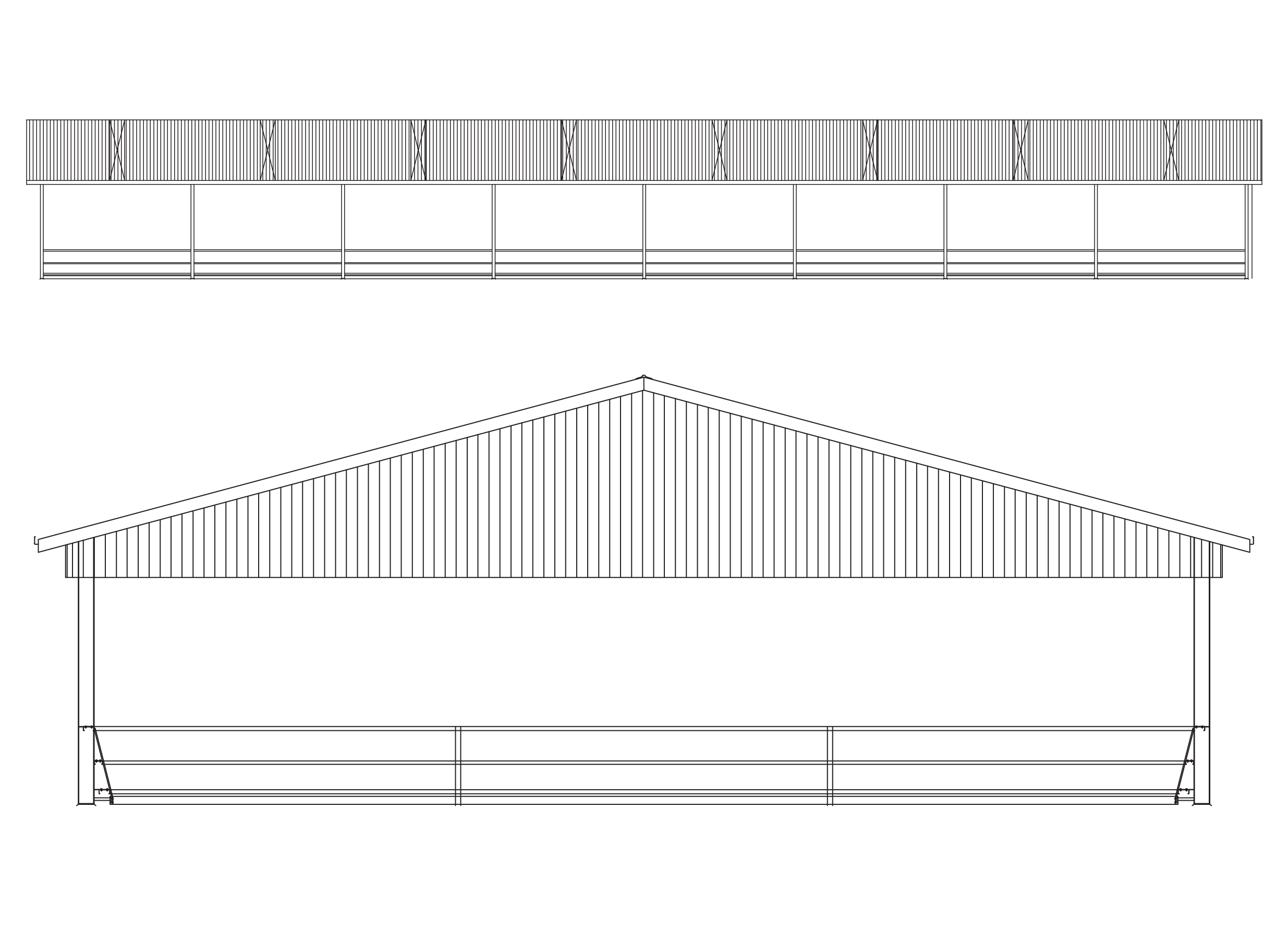 Challenges and solutions
We designed the indoor dressage arena with a 15-degree roof pitch and eave overhangs on all sides to fit in with the existing stables shed and other buildings on the property. Our client chose to include the EquinaRail safety kickrail and gates system on the indoor arena for ease of accessibility and safety of riders and horses. We liaised with our client to decide on the best positioning for our custom gates to ensure quick and easy access to and from the stables.