On-site build time
Fifteen weeks
Project value
$250k - $300k
Building dimensions
47m x 15m x 7.5m high
30m x 21m x 7.5m high
Project collaborators
Rigg Drafting Pty Ltd
Consulting geologist
Fire engineer
Hussey & Co coolstore
Client/company
Hussey & Co is a horticultural company that grows and packages premium salads, being the largest exporter of baby leaf salad mixes in Australia. All products by Hussey & Co are grown on Victorian farms, with their processing factory located on the Mornington Peninsula.
The brief
Hussey & Co reached out to us to help them design and build an economical coolstore shed for packing and loading products ready for sale. The shed needed to incorporate coolroom panel and be designed to include a ramped loading dock.
Being so impressed with the completed project, they contacted us for a second building that would attach to an existing coolroom shed. The new structure was also designed for coolroom paneling and truck loading bays.
Our scope and build details
Structural steel drawings, engineering certification and computations.

Engineering of cool room panel loadings hanging from our structure.

Structural concrete engineering including raft slab design for office.

Engineering of dug in loading ramps and loading docks including specialised foundations details.

3D structural/shop steel drawings.

Fabricated hot dipped galvanised steel package.

Purlins and girts.

Box gutter and drainage design, including between existing and new buildings.

Cantilever canopies over truck loading bays.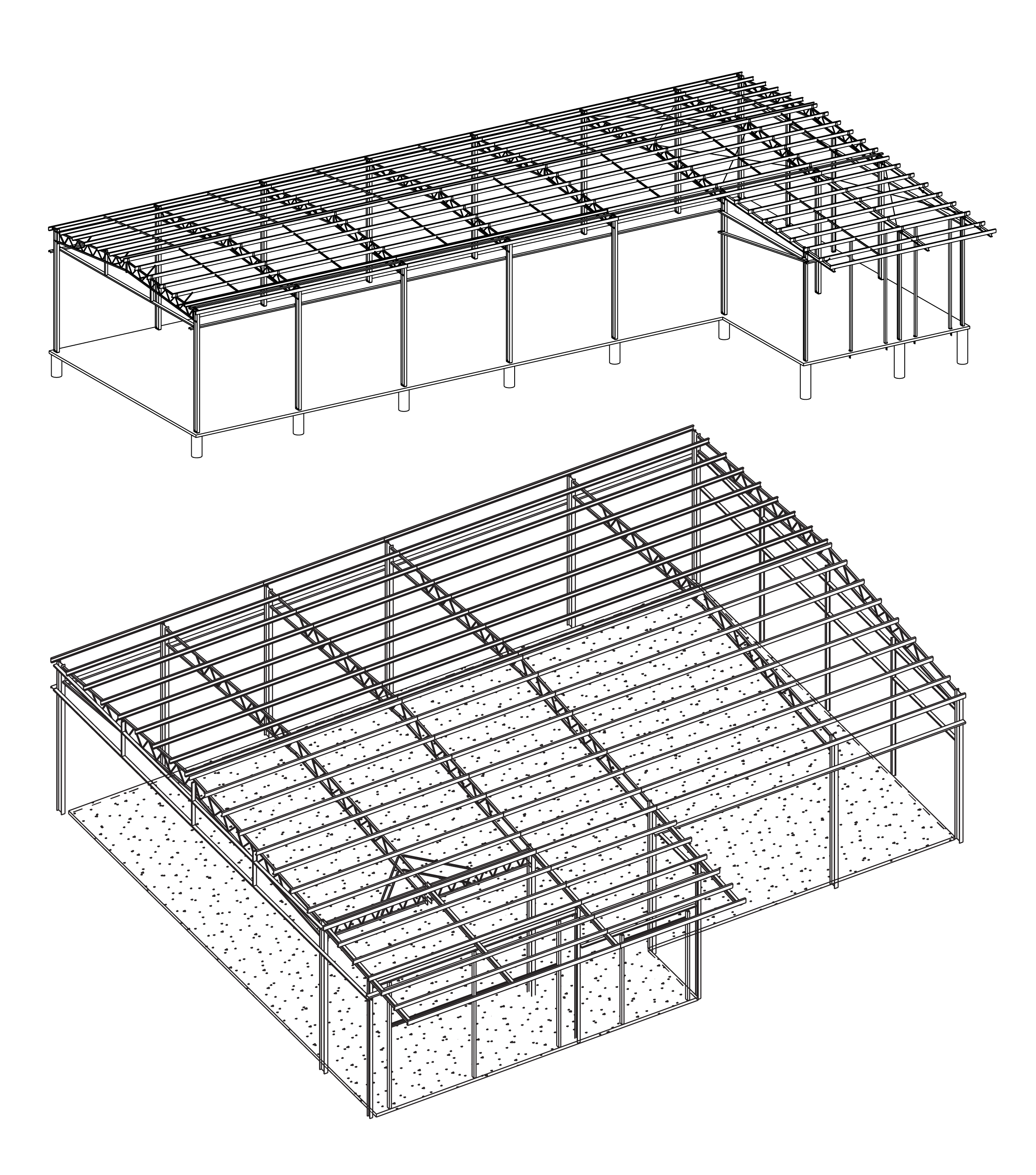 Challenges and solutions
Both buildings required a lot of consideration as they were to be constructed on sites with existing infrastructure - The new sheds needed to match surrounding buildings. We needed to engineer and design our steel frame to accommodate coolroom panel and allow for exposed footings in preparation for future pit and ramp construction.
Working with specific clearance heights and site constraints, we designed some walls to be internally clad. A small cavity between the roof and the top of coolroom paneling presented a potential bird issue. We solved this by adding apron cladding around the building.