Project value
$100k including installation
Building dimensions
32m x 29m
Building location
Springsure, QLD
Project collaborators
Verdon's Transport
Third party installer
JRL Stud indoor arena
Client/company
JRL Stud is a Queensland based breed of premium cutting, campdraft and challenge horses. The stud is focused on breeding horses to win, with all horses from damlines with proven genetics.
The brief
Being focused on high attention to detail and quality workmanship, the owner of JRL Stud contacted us for the design, construction and installation of a new indoor riding arena. The indoor arena needed to be designed to accommodate his specific style of training.
Our scope and build details
Structural steel drawings, engineering certification.
Engineering computations.
Footings.
3D structural/shop steel drawings.
Fabricated hot dipped galvanised steel package.
Purlins and girts.
Roof cladding.
Gable infills.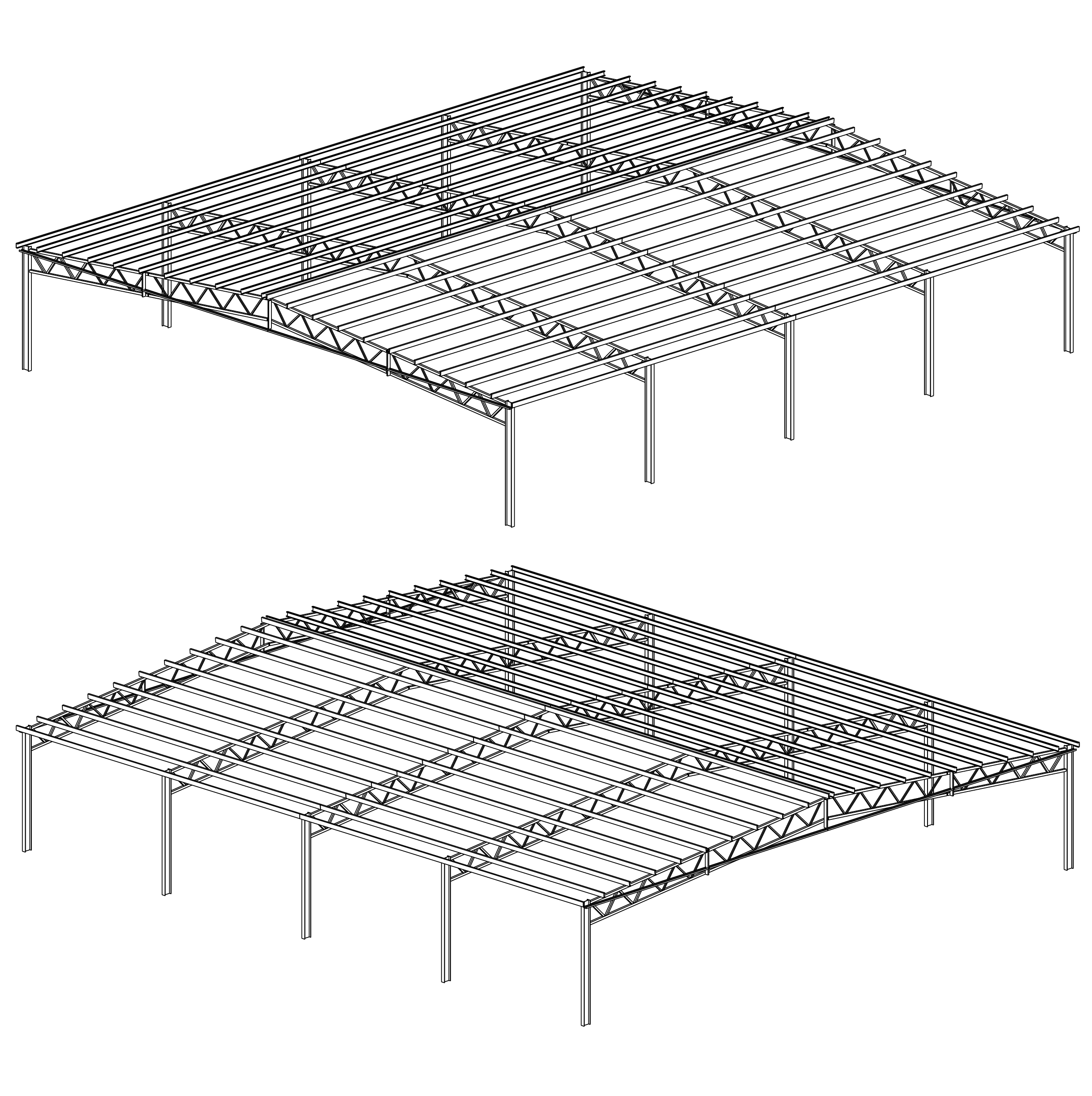 Challenges and solutions
We worked with our client to ensure the building was designed to fit his specific training styles including saddle-breaking wild horses. Close attention to every detail was imperative to ensure nothing was missing or incorrect on the shed kit - Due to the outback location of the site, waiting for any extra deliveries would slow the construction process significantly.
We also worked out the best way to transport the building kit 2,000km from Melbourne to Springsure which included the employment of a quality third-party transport company - Verdon's Transport, who successfully delivered the structural steel package.