Project value
$350k - $400k
On-site build time
Seven weeks
Building dimensions
80m x 21m
Project location
Labertouche, VIC
Labertouche indoor arena and stables
Client/company
Our client is the owner of Four Legs Therapy and Rehabilitation and is a successful Australian Stock Horse breeder known as Hardal Performance Horses. After investing in a new equestrian property at Labertouche in West Gippsland, Victoria she needed a new indoor arena and stable complex.
The brief
A full-sized Olympic dressage indoor arena with an attached stable complex at one end was required. There needed to be room for additional storage at the other end of the indoor arena. The stable needed to stand out and appear as it's own building rather than a continuation of the arena. This needed to be achieved without any costly design modifications.

Our scope and build details
Structural steel drawings, engineering certification and computations.

3D structural/shop steel drawings.

Fabricated hot dipped galvanised steel package.

Purlins and girts.

Skylights.

Equinarail kickrail system.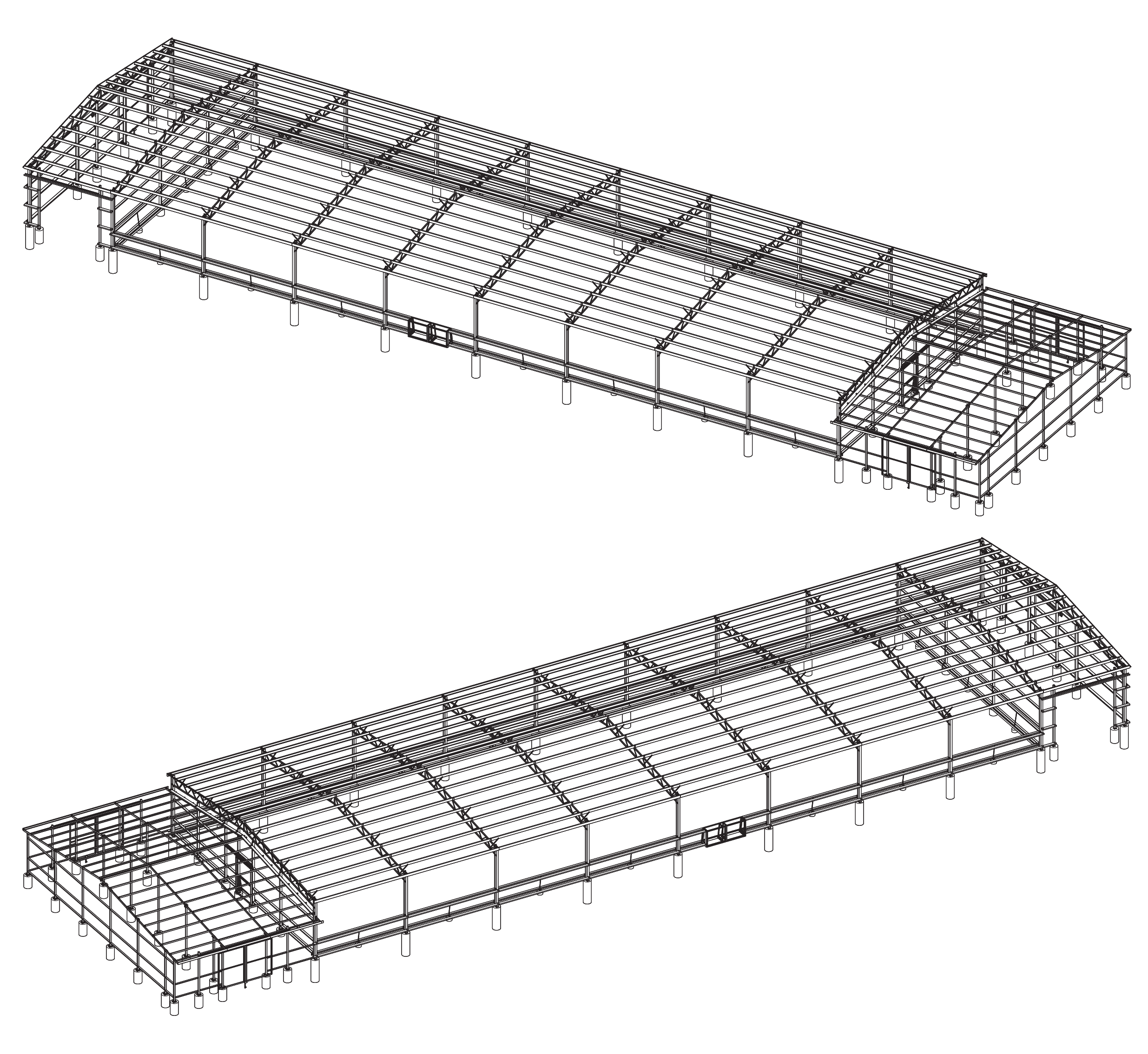 Challenges and solutions
To come up with an economical and aesthetically pleasing design for the stable complex that answered the brief, we dropped the building height and added eaves. This ensured the stables stood out from the indoor arena and added an architectural feel to the exterior.
Having purchased her own stable panels from overseas, we needed to design the stables around the panels which presented a unique challenge to our building design team. We liaised with our client to ensure the panels would fit seamlessly into the building upon completion.