Project value
$350k - $400k
On-site build time
Five weeks
Building dimensions
64m x 24m x 7.5m high
Building location
Windermere, VIC
Project collaborators
Precast concrete supplier
Rowallan Lodge farm shed
Client/company
Rowallan Lodge is an established agri-business in Windermere, Victoria that specialises in cattle and range of different cropping.
The brief
Our client required a large multi-use farm shed to store machinery and implements, as well as hay storage and a section for long-term storage for bulk grain and fertilizers.
Our scope and build details
Structural steel drawings.

Engineering certification.

Engineering computations.

Structural concrete engineering including raft slab and precast wall design for grain area.

3D structural/shop steel drawings.

Fabricated hot dipped galvanised steel package.

Purlins and girts.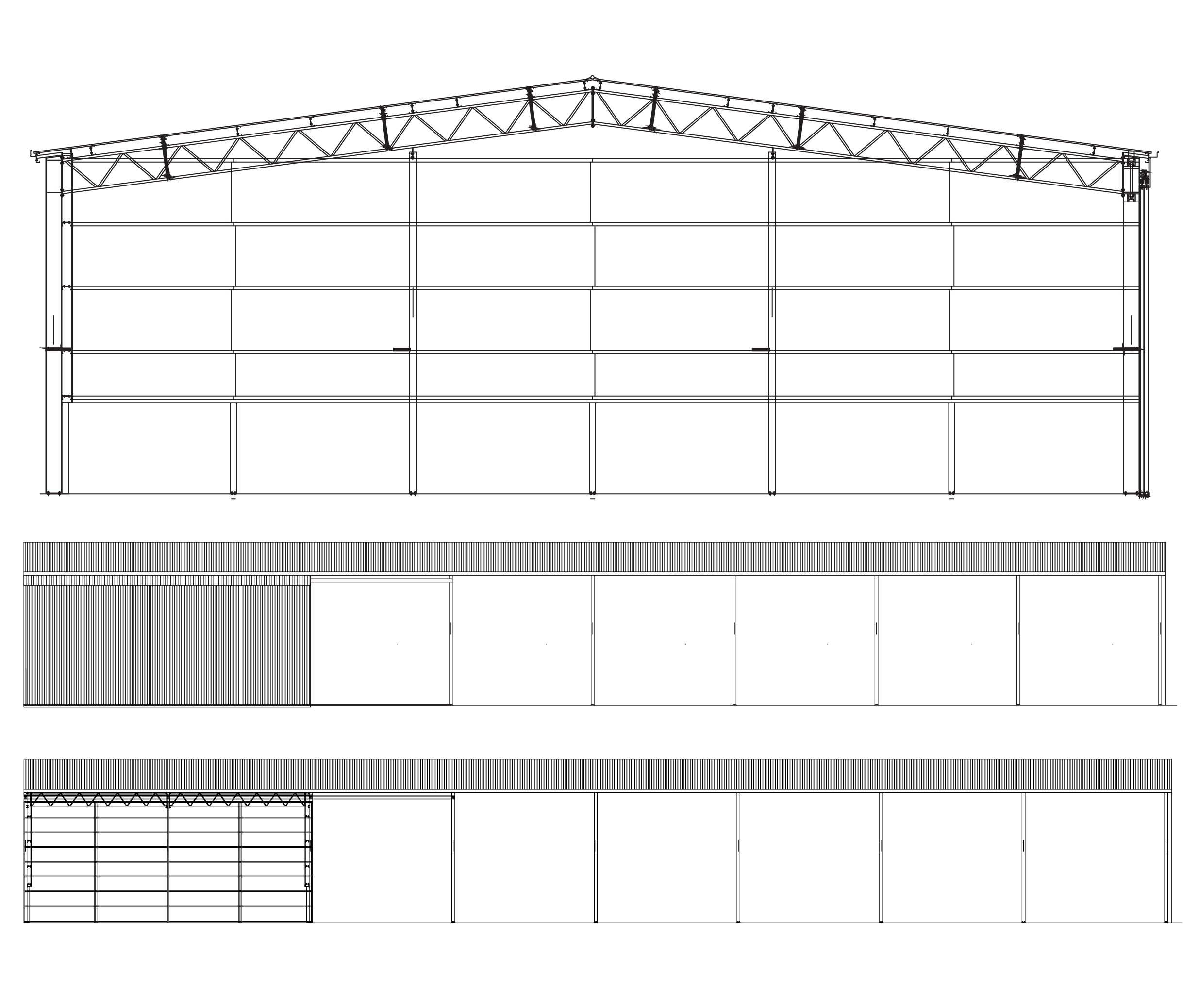 Challenges and solutions
When designing the farm shed's grain storage area, our client needed a 16m opening and a 6.5m opening height. For this, we used an upgraded header beam so an intermediate post could be removed. The header beam was engineered to take the weight of four large top hanging sliding doors used to seal the grain compartment.
To ensure ease of sliding and minimum ongoing maintenance on the sliding doors, we provided our client with a custom continuous ground guide system. This also creates a better seal to reduce dust ingress into the grain storage section.
We designed 2m high precast walls for three walls in the grain area. Above this we clad the walls internally to remove ledges that grain dust would build up on over time.