On-site build time
Six weeks
Project value
$350k - $400k
Building dimensions
Arena: 41m x 21m
Stables: 36m x 14m
Project collaborators

Daniel Ash Architects
Stable fit out: Killahy Equine
Springside Warmbloods
Client/company
In the quiet lowlands of Yarra Valley, Victoria stands a beautiful equestrian property for Springside Warmbloods. Daniel Ash Achitects is a successful architect firm whose founder owns the stud, which is focused on breeding fine dressage horses.
The brief
Having designed a state of the art equestrian facility for his property, our client needed us to value engineer, fabricate and construct the building. The project scope was a roof over a 2/3 sized competition dressage arena and a separate stable complex including eight large stalls, an office, a feed and tack room.
Our scope and build details
Structural steel drawings, engineering certification and computations.
Building permit.
Structural concrete engineering including raft slab design for office.
3D structural/shop steel drawings.
Skylights.
Fabricated hot dipped galvanised steel package.
Purlins and girts.
Equinarail system.
Roof and wall metal cladding.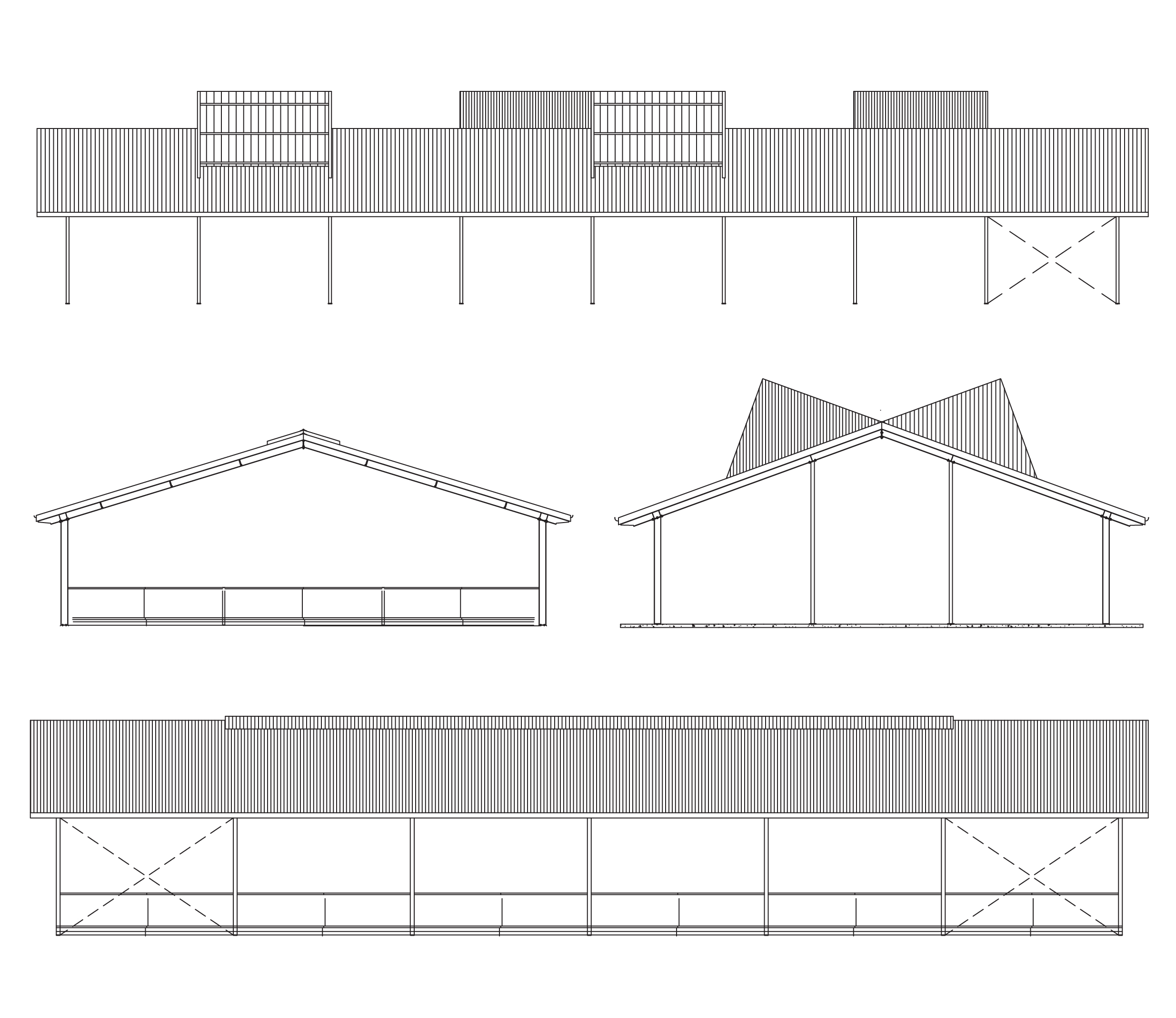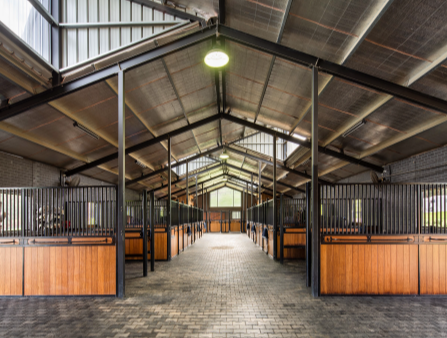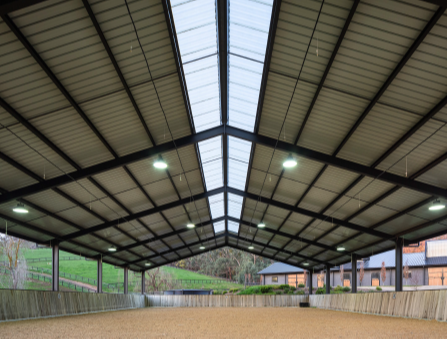 Challenges and solutions
Our client provided us with conceptual drawings which we translated into a value engineered structural steel package. The stables lacked natural light provision which we solved by introducing unique pop up roof lights that allowed for maximum light dispersion and added a unique architectural element.
To form a reality out of our client's vision we designed the building with over hanging eaves combined with a steep roof pitch and profiled beam ends.
We took care of certification and the building permit to ensure a stress-free construction journey for our client. Additionally, our Equinarail kickrail system was implemented in the indoor arena for horse and rider safety.