Project value
$300K
On-site build time
Four weeks
Project collaborators
Turf One
Project completed
August 2019
St Johns College ball court cover
Client/company
St. John's Regional College, a Catholic co-educational secondary school in Dandenong, Victoria.
The brief
As a part of their seven-stage masterplan, St Johns College required a new 60m x 38m x 8m roof to be erected over three basketball courts.
St Johns College employed Turf One as project manager for the overall project who contracted us for the design, construction and installation of a new ball court cover to go over the existing courts. The cover needed to provide sufficient safe area around the courts without any obstructions.
Our scope and build details
Structural concrete engineering.
3D structural steel drawings.
Fabricated hot dip galvanised steel package.
Purlins and girts.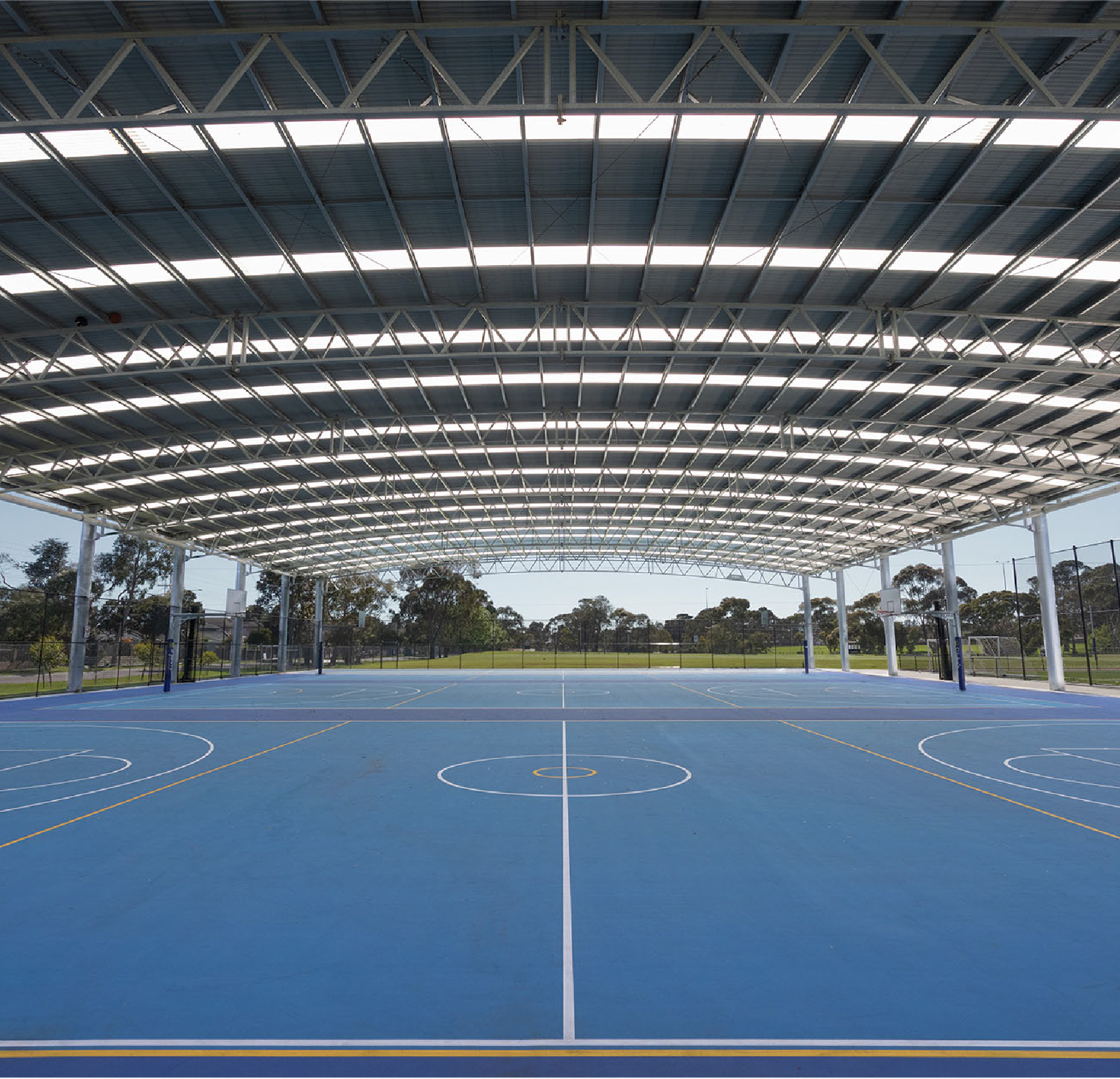 Challenges and solutions
Our client wanted the ball court cover to be a modern statement piece of architecture. We provided different options of design including a curved roof cover which was chosen.
To ensure school yard safety for students playing inside the cover, we designed the building to have round columns and no wall bracing to prevent unwanted sharp edges and obstacles.
Working with tight site access, our project management team and installers collaborated closely to ensure the roof lift went smoothly.

Client testimonial
"Central Steel Build delivered an excellent product. Their ability to work safely in a live, busy school environment during the construction phase was appreciated and we're very pleased with the result. Most importantly we're delighted the students get to reap the benefits the covered sports structure provides."
- Tim Hogan, St Johns College principal