Project value
$400k - $600k (our scope)
On-site build time
Eighteen weeks
Project collaborators
Madin Loyns
MKM Constructions (install)
Provincial Geothechnical
Western Plains Motors workshop
Client/company
Western Plains Motors supply and repair agricultural equipment and machinery in Rokewood, Victoria and surrounding regions.
The brief
Having outgrown their existing workshop and office complex in the town centre of Rokewood, Western Plains Motors approached us for a new, enlarged and improved industrial workshop. We needed to develop an economical and custom designed building solution to enhance business operations.
Our scope and build details
Structural steel drawings, engineering certification and computations.

Structural concrete engineering including foundations and concrete panels.

3D structural/shop steel drawings.

Fabricated hot dipped galvanised steel package.

Purlins and girts.

Structural mezzanine design.

Header trusses to take out columns and create 15m clearspan openings.

Sliding doors and personal access doors.

Internal partition walls.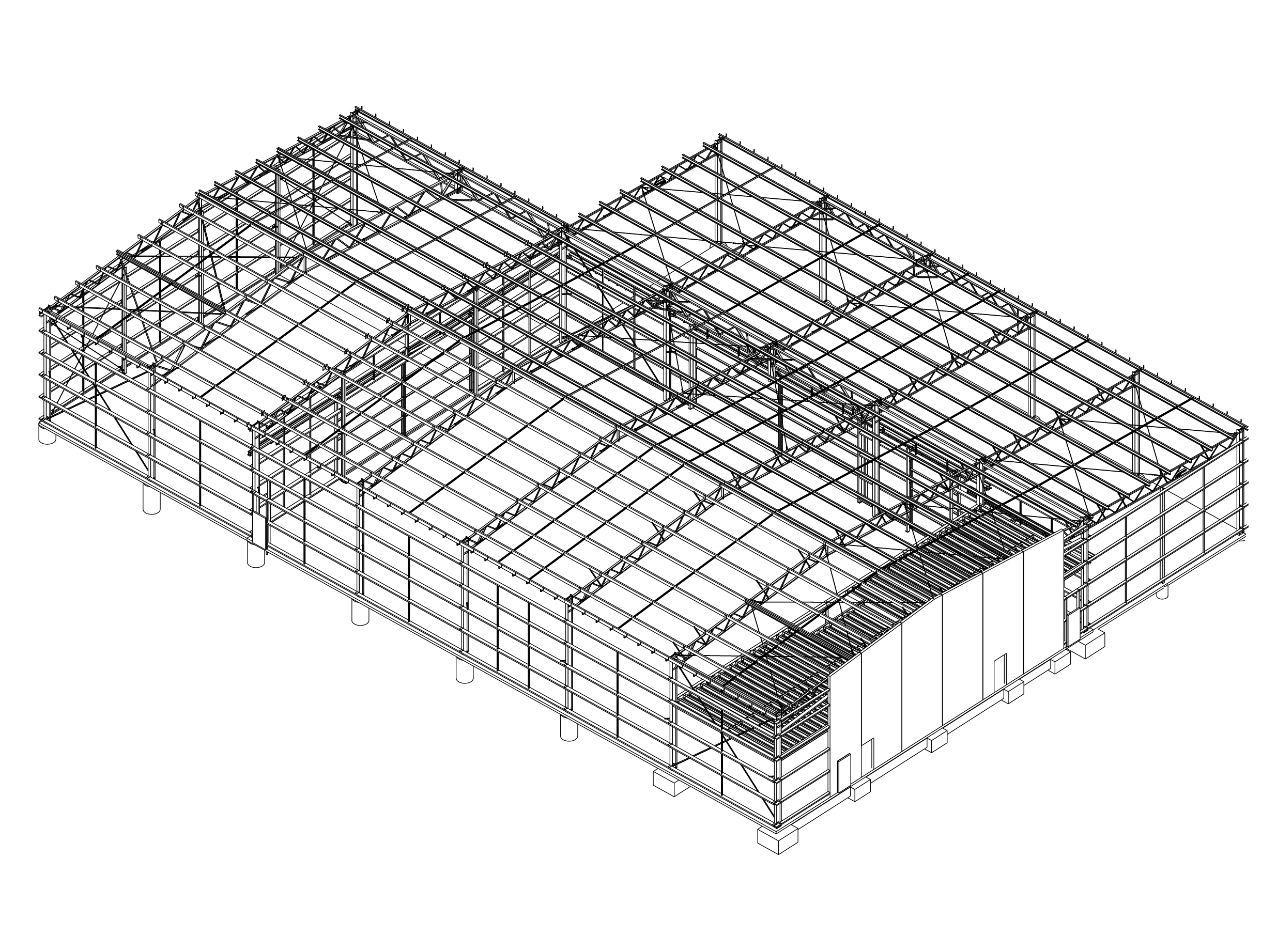 Challenges and solutions
Western Plains Motors required 15m wide openings in their workshop at machinery entry and exit points. We designed header trusses in these openings in place of original columns. To accommodate the future office complex (not completed by us), we designed a fire-rated wall engineered a concrete panel wall to attach to the steelwork on the front of the building.
Particular thought and collaboration went into the workshop mezzanine frame design to ensure it was engineered for the required storage weights. All doors in the workshop were measured specifically to allow for forklift access underneath the mezzanine.