Project value
$150k - $180k
Building dimensions
27m x 18m and 6m lean-to
On-site build time
Three weeks
Woomelang machinery shed
Client/company
Our client is a broad-acre farmer operating at Woomelang, North Western Victoria.
The brief
In need of a new machinery shed to store farm equipment, our client contacted us to discuss the options. Being an avid collector of Bulldog tractors, our client wanted to be able to consolidate his collection into one location rather than having them spread around the farm. The shed needed to provide the right space to hold our client's whole collection and other machinery.
Our scope and build details
Structural steel drawings, engineering certification and computations.

3D structural/shop steel drawings.

Fabricated hot dipped galvanised steel package.

Purlins and girts.

Sliding Doors.

Custom implementation of Colorbond cladding and zinc cladding.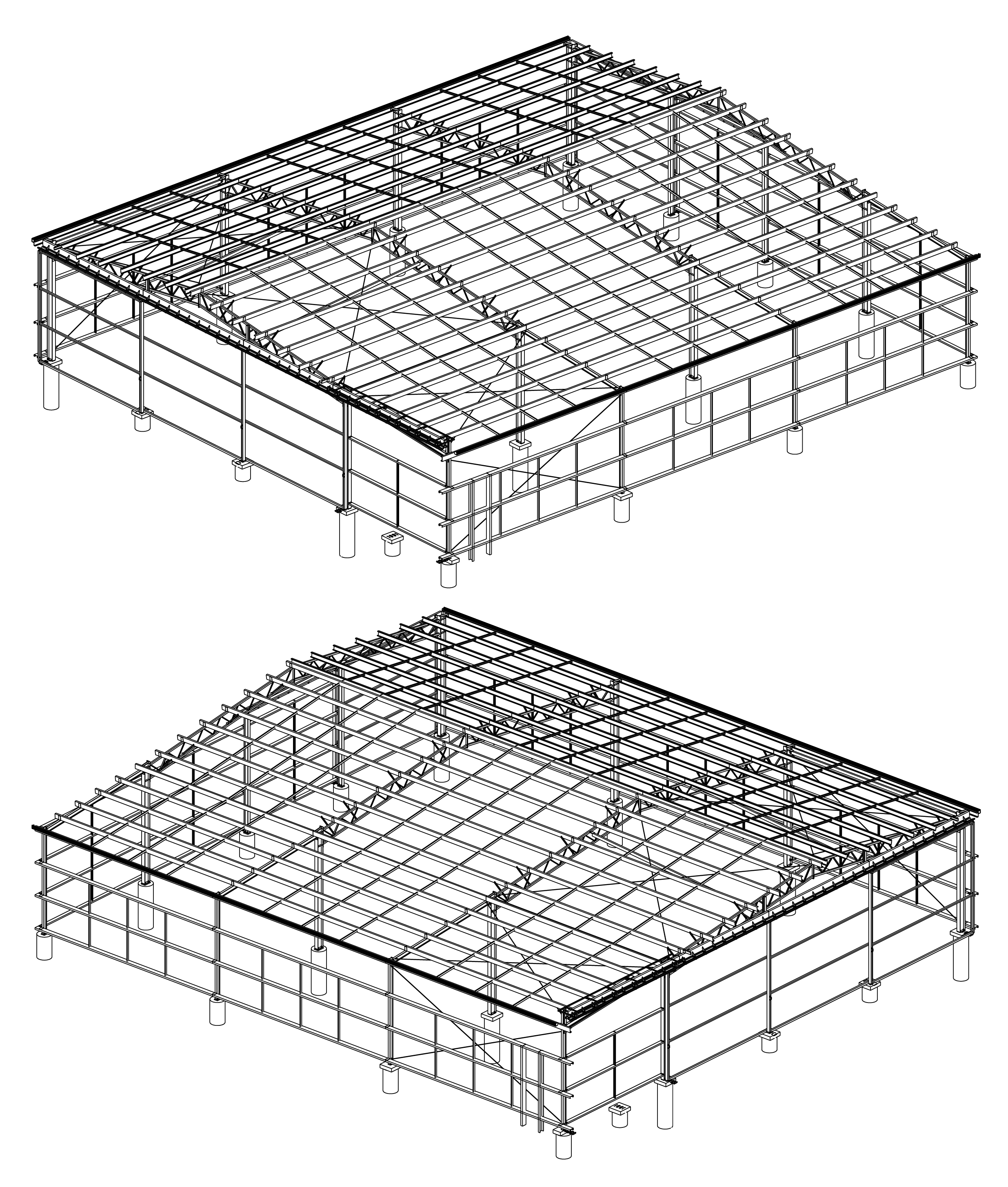 Challenges and solutions
The new machinery shed was proposed to be built near our client's house. Due to this, he wanted the shed to aesthetically fit into it's surroundings. We designed the shed with the front wall and sliding doors out of Colorbond cladding and the rest of the shed in zinc cladding.
Certain clearance heights were required to allow for maximum access and large sliding doors. However, our client didn't want the building to appear tall. We designed a custom sliding door set-up to solve this problem that would allow for a lower eave height.
To achieve a separate and consolidated storage area for the Bulldog tractor collection we designed the shed with a lean-to, providing a practical and cost-effective solution.