We have finished two decades in the 2000's already and if feels crazy how fast they have gone. 2019 was no exception and was an exciting and interesting year for every sport in Australia. Here are some of the best sporting moments of the year captured in images.
Serena Williams has a quiet moment during the quarter-final against Karolina Pliskova at the Australian Open.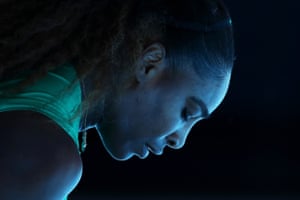 Australia celebrate retaining the Ashes during the fourth test against England at Old Trafford.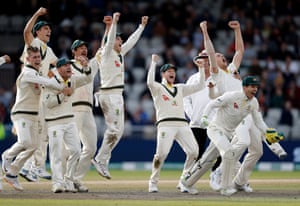 Australian Joshua Harrison competes for a time trial at the Melbourne Arena.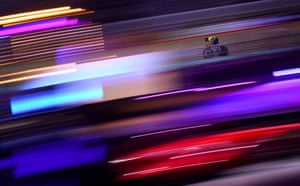 George Pankhurst of Australia competes in the K1 men's invitational during the Australian Canoe Slalom Open.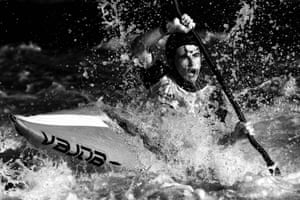 Sam Kerr of The Matildas' was one of the superstars of the Fifa Women's World Cup in France.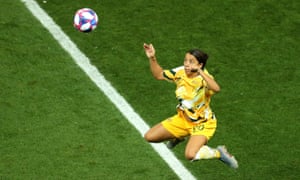 Nigerian-New Zealander Israel gives a strong left to the Brazilian Anderson Silva during the middleweight fight at UFC 234 at Rod Laver Arena.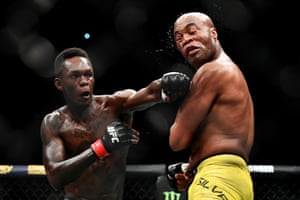 The Australian Diamonds celebrate with the Constellation Cup after beating the New Zealand Silver Ferns in Perth.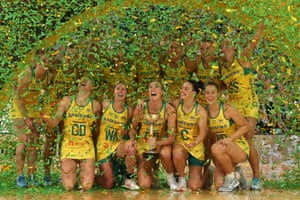 Ashleigh Barty, Australia's world No. 1 tennis player kisses her trophy after beating Marketa Vondrousva by winning the French Open at Roland Garros.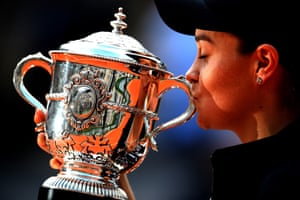 Long jumper Henry Frayne puts his line in the sand during the IAAF World Athletics Championships in Doha.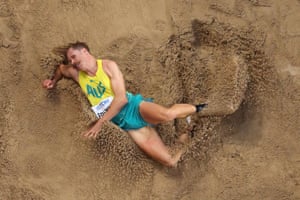 Sally Fitzgibbons wins the POi Rio Pro in Rio de Janerio, Brazil for the third time.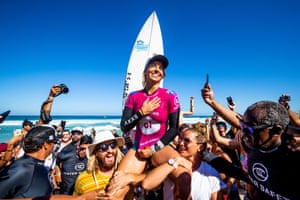 World Champion trials bike rider Jack Field performs the highest backflip on a motorcycle ever recorded on the roof of Eurka Tower, Melbourne.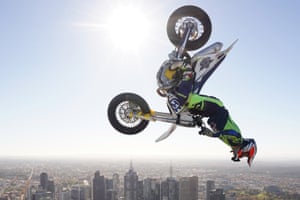 Andrew Nabbout playing for Melbourne Victory is caught between two Western Sydney Wanderers players at Marvel Stadium.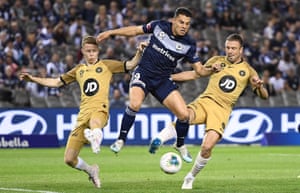 Naomi Osaka of Japan gets some practice during her championship-winning campaign at the Australian Open.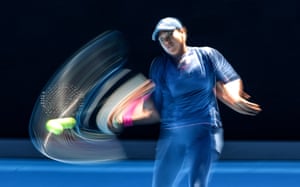 Louth Races floods the small town with a population of 30 with racegoers for the annual event.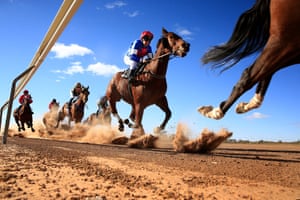 AFLW star Tayla Harris shows us all her superb kicking technique for Carlton.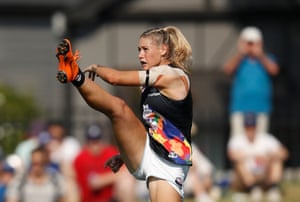 Long shadows are cast as AFL teams Hawthorn and Richmond battle it out at the MCG.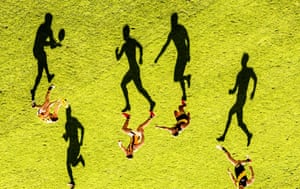 Australia's Melissa Wu creates a splash after her 10m platform final during Gwangju FINA World Championship in South Korea.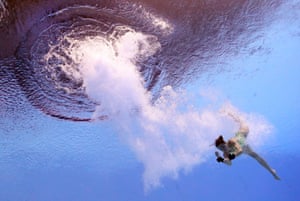 Maika Sivo scores a try for Parramatta in the NRL elimination final against the Brisbane Broncos in Sydney.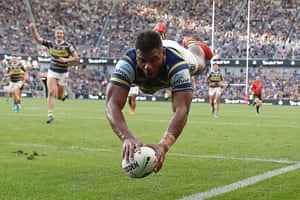 Dustin Martin receives the focus of attention after Richmond smashing the Greater Western Sydney Giants in the AFL Grand Final.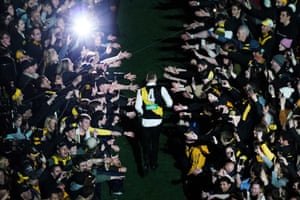 A competitor in the women's pole vault at the Sydney Track Classic at Olympic Park is framed by a picturesque rainbow.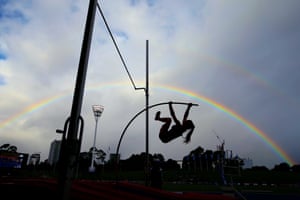 Credits to: The Guardian