Here in Australia we are lucky to have many examples of remarkable residential architecture, highlighted through the year in a variety of awards shows. However, there are still a lot of wonderfully interesting projects that can fly under the radar. Here is a list of some of the most original houses of 2019.
The Bank, Vuaghan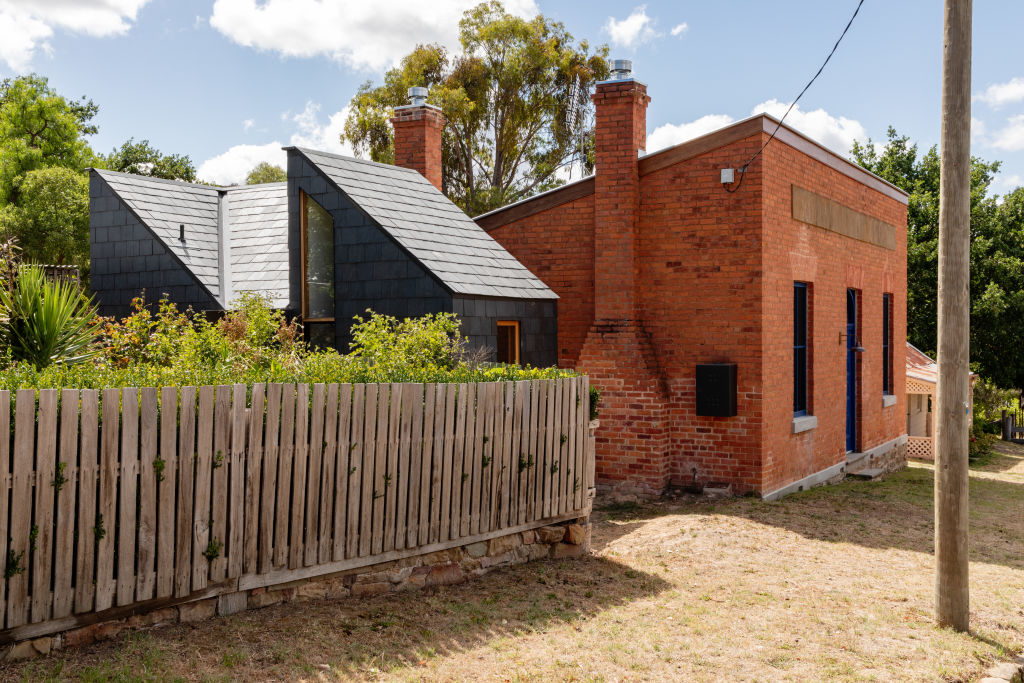 The bank was purchased by a passing Melbourne couple looking for a country retreat. It was near ruin, however Maria Danos Architecture retrieved the beauty of the building in renovations.
Bundeena House, Bundeena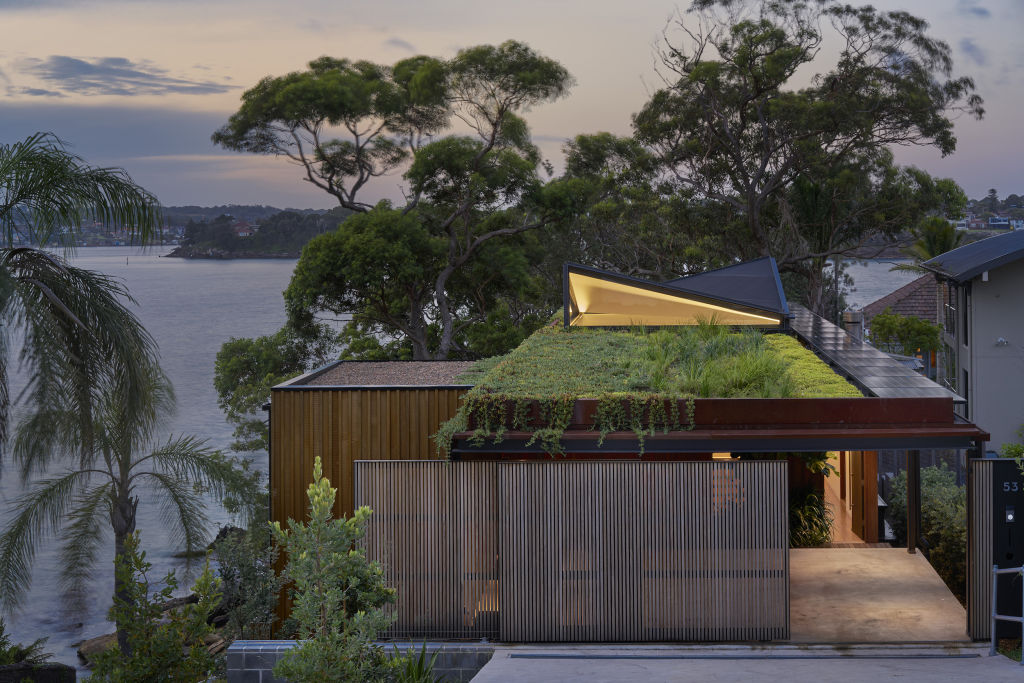 Sky Grove Architects built this beach house on a skinny waterfront site within the Royal National Park south of Sydney. The building boasts a partial green roof over a two-level structure. Multiple flexible and openable spaces create a sublime situation internally.
Red Zephyr Blue (RZB) House, Perth
Carrier Postmus Architecture responded to the requests of a green-thumb couple to create an 'oasis-like' feel to the downsized house. Greenery is prioritised along with a central courtyard that showcase fish and frog ponds. The house although being located in Perth never requires air conditioning and acts as a "breezeway and a landscape".
Bannerman House, Bendigo
This historic coach house was constructed in 1892 in one of Victoria's major gold towns. Melonie Bayl-Smith of Bijl Architecture fulfilled the brief to transform the structure into a 'schmick townhouse' by adding a carport extension and sculptural stairwell atrium.
Street House Renewed, Brisbane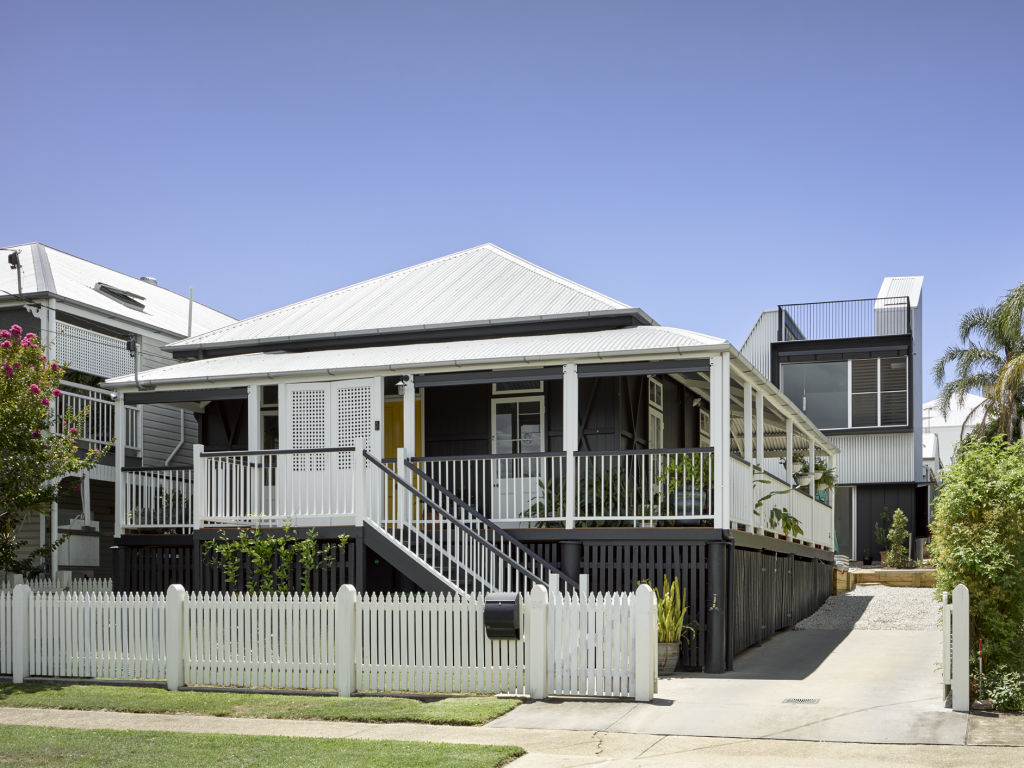 Graham Tippins the Reddog Architects worked with the clients to buy a classic Queensland home as it would be relatively unedited. The traditional home was renovated with green courtyards moderating the dramatic shift from the original weatherboard to contemporary rooms that allow for constant visual interactions.
Hill House, Bellevue Hill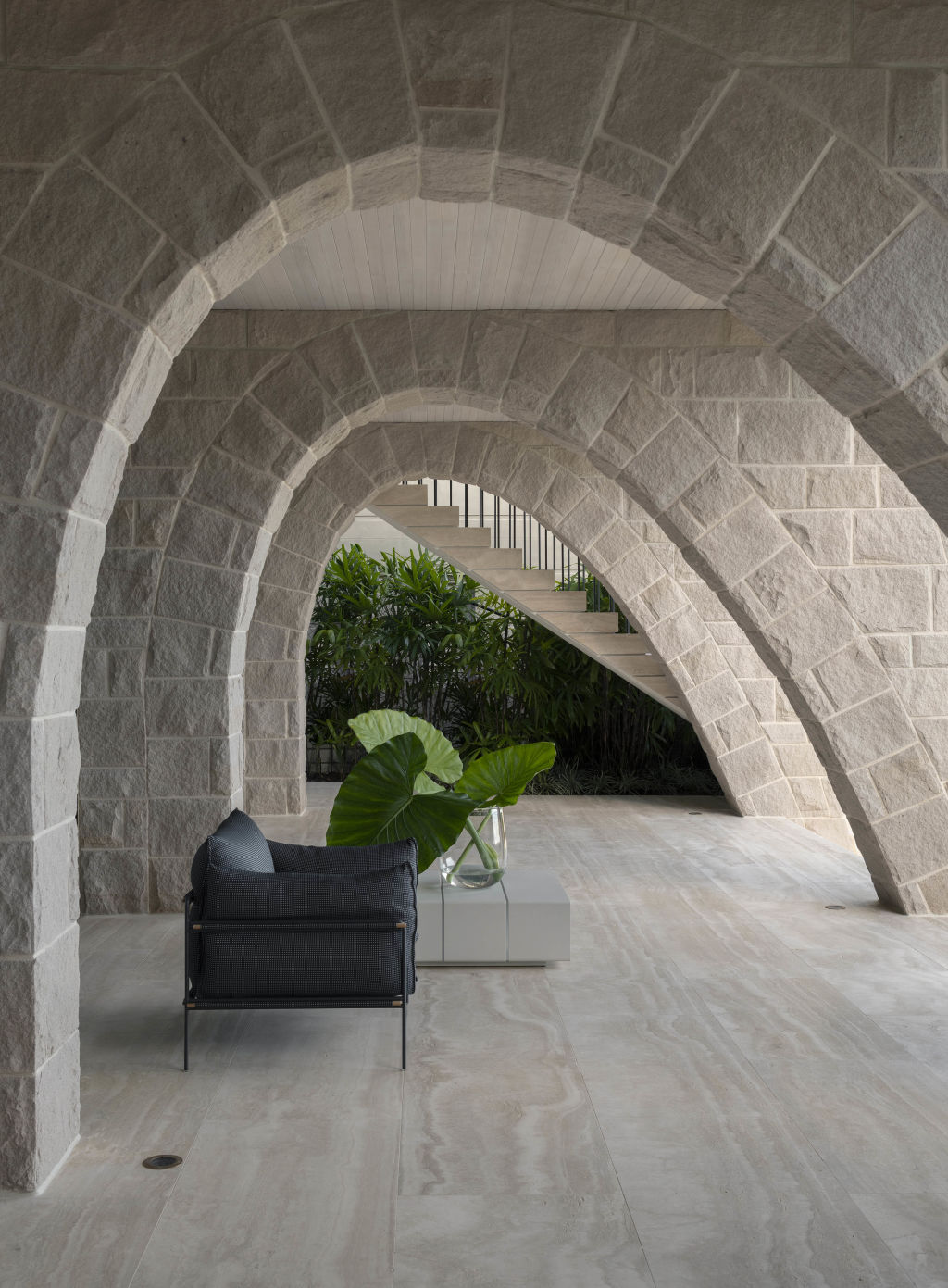 This house descends the Bellevue Hill slope in three levels and frames the amazing views of the harbour below. The architectural masterpiece, designed by Luigi Rosselli of Luigi Rosselli Atchitects has contemporary references to art deco intertwined with modern styles. Luxurious materials were used throughout the home including travertine marble and square cut Sydney sandstone.
Backyard House, Melbourne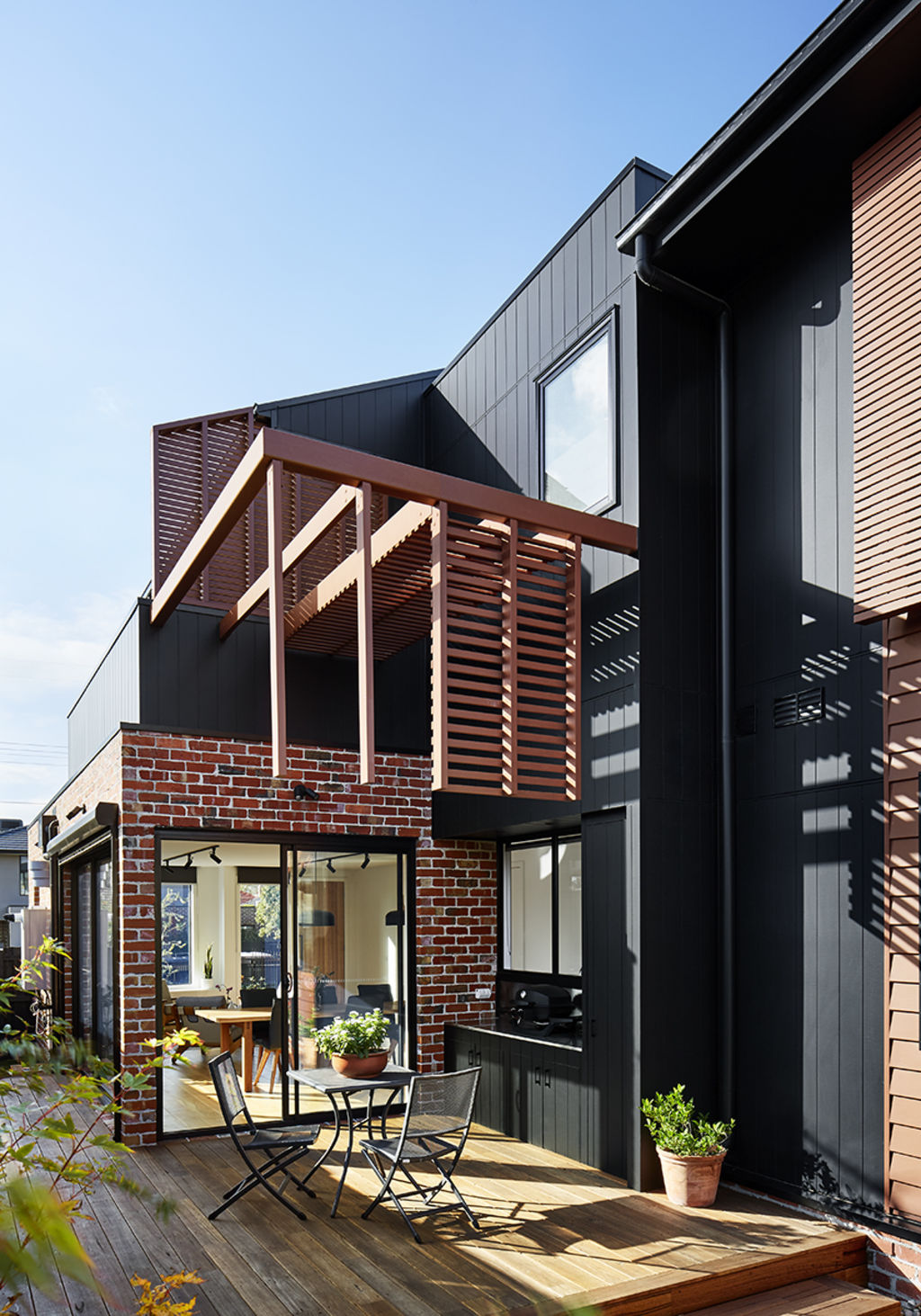 The client for this home was unable to find an appropriate smaller house around Bentleigh in Melbourne. At the same time she did not want to sell the she and her husband had built to see it demolished. Therefore to solve the problem Renata Brodecky moved into her backyard and loves her new home built by Atlas Architects. The house is designed to make the most of sunlight and has a modernistic look with a lopsided gable feature.
Balmain Rock House, Sydney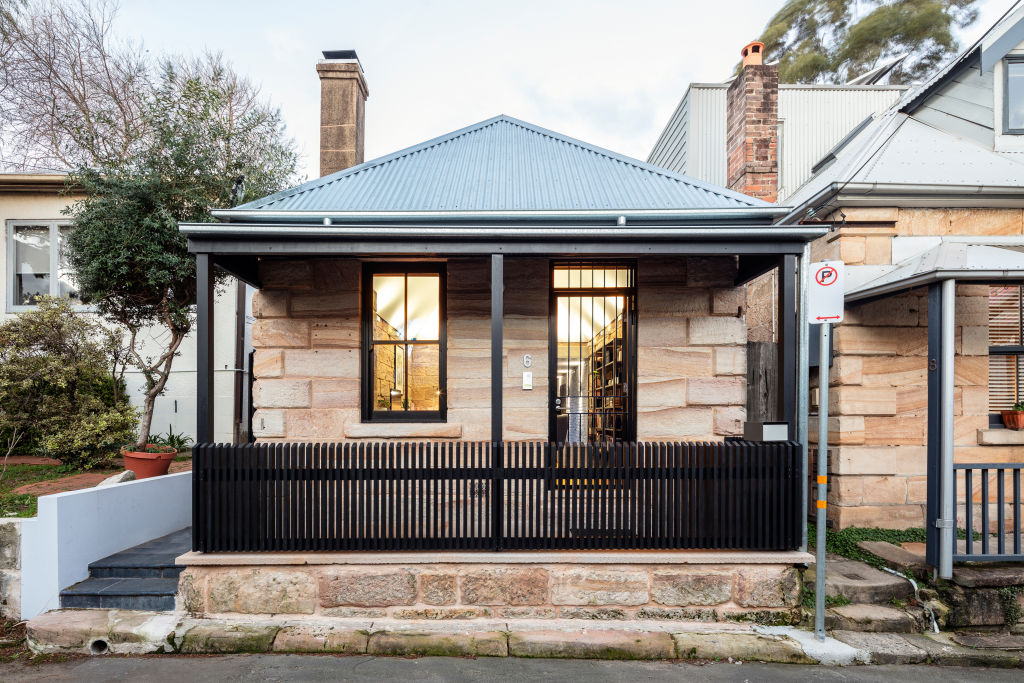 In this renovation project by Benn & Penna the heritage facade of an 1860's sandstone workers cottage was kept, enhanced with the new cool concrete and bagged brick additions and courtyards by half levels. The house has a lot of overhead illumination creating the impression you are outside while inside.
Skillion Mid-century Modest Home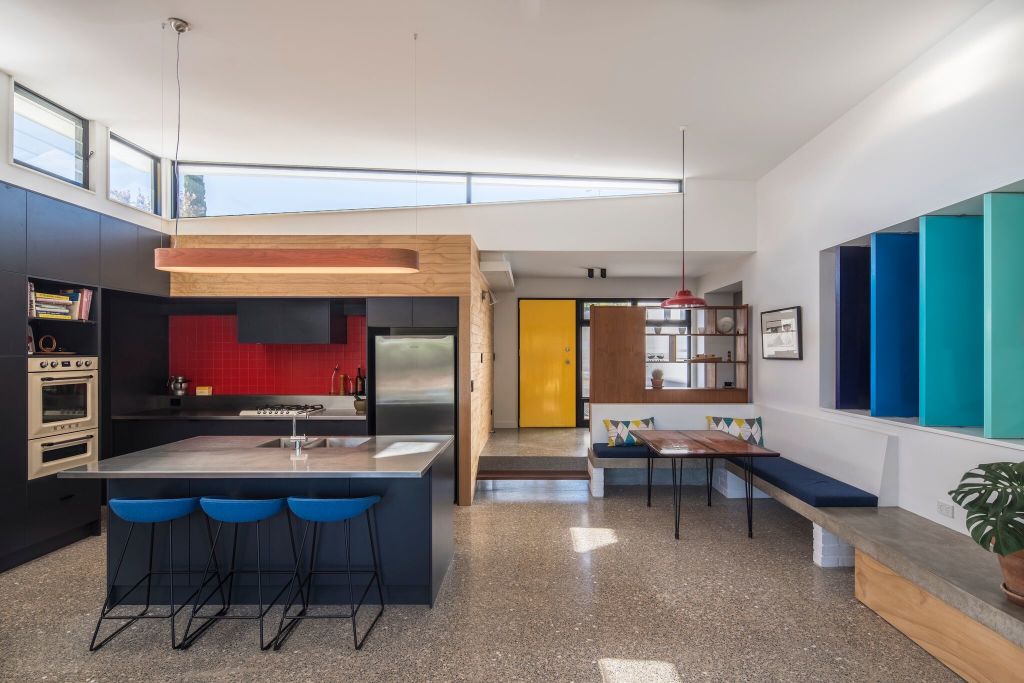 This house is almost 70 years old and was built with an attempted modern feel. Taylor Buchtmann Architecture have improved this home beyond expression, as the once overlooked home has been transformed into a showpiece of simple resolution and colour.
Tent House, Point Lonsdale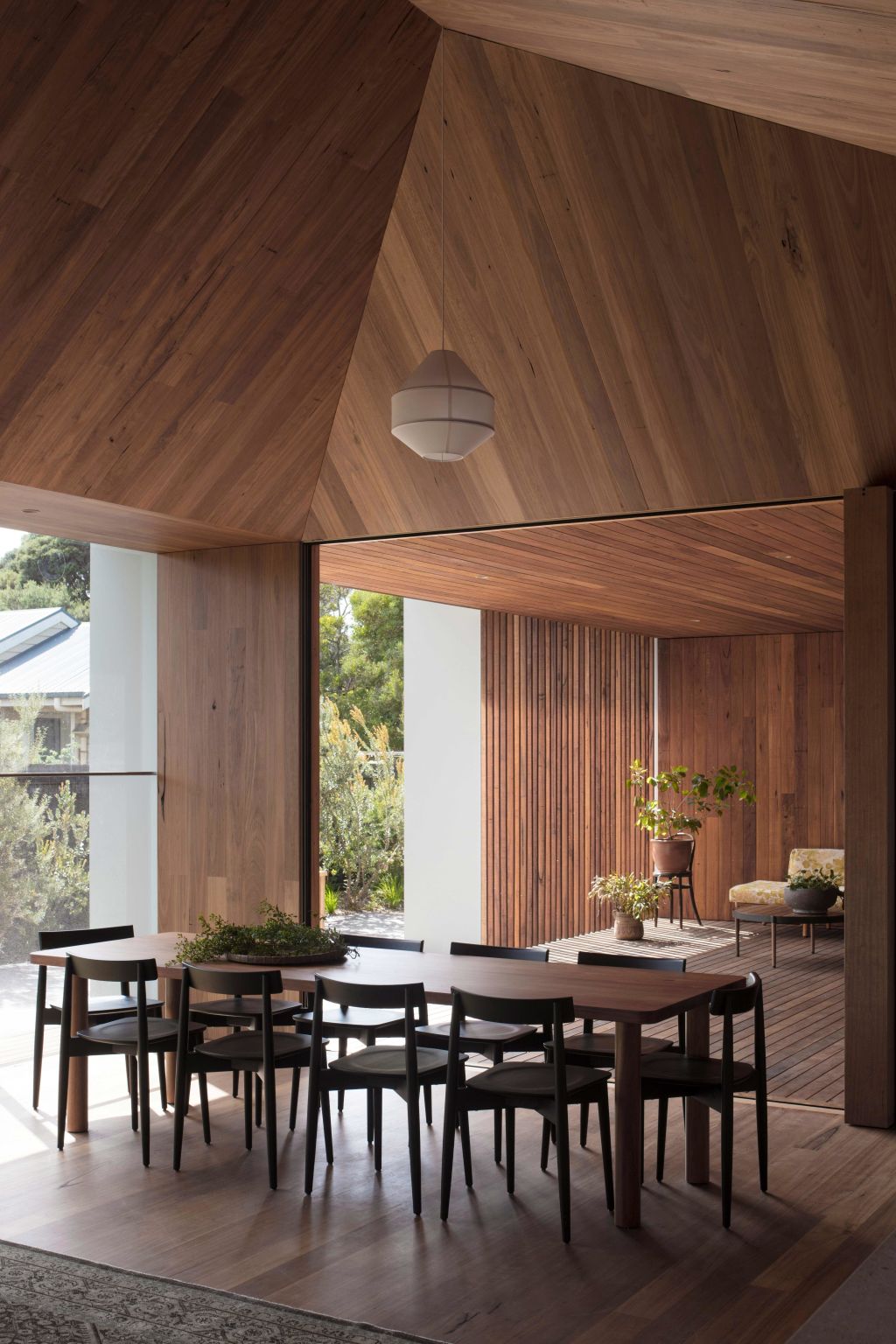 Designed by Edition Office, this house was designed as a sequence of tent-like pavilions to allow accommodation to expand or contract. The home appears like a cottage row externally, while on the inside it has a relaxed holiday feel. The internal holiday house  showcases beautiful timber detailing.