Equestrian properties seem to have a kind of old fashioned beauty about them, revolving around horses and the activity of riding, one that has existed forever. These gorgeous estates displayed below showcase some of the best horse facilities in spectacular horse country.
New Jersey Farmland- New Jersey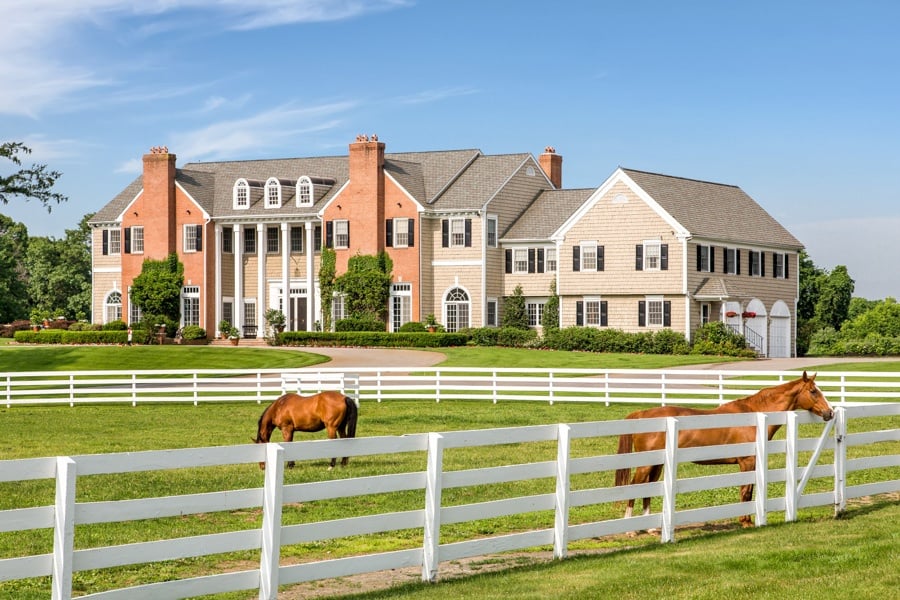 This traditional country estate stands on forty five acres of lush New Jersey farmland. It features an eight stall barn, paddocks, a riding arena and a jumping arena. The house itself showcases luxury through a grand ballroom, a large dining room and beautiful carved marble fireplaces. The estate also features a pool, tennis court and staff quarters.
Red Horse Farm, Massachusetts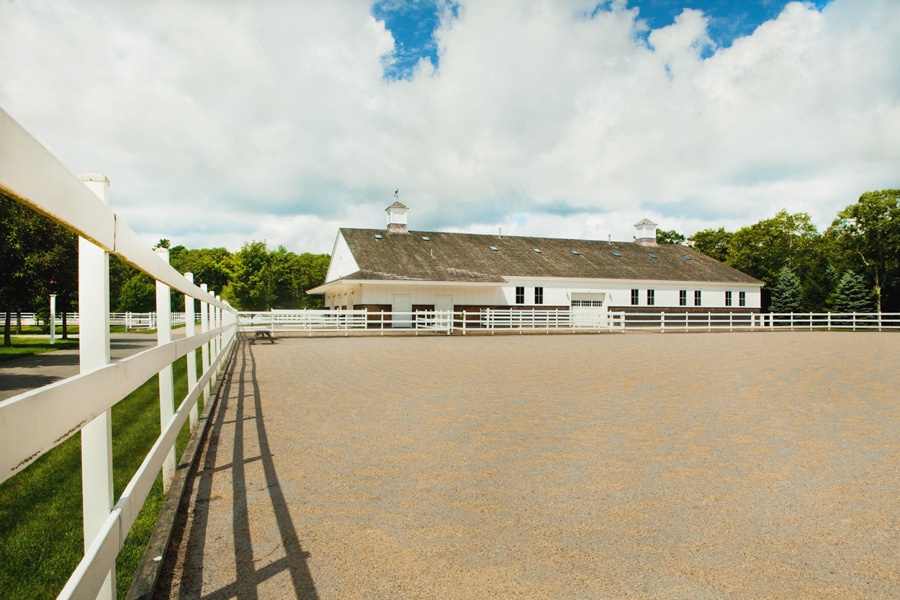 The Red Horse Farm is located closely to the South Cape Beach State Park, situated on seven and a half acres. A custom designed riding surface for both indoor and outdoor arenas compliments the spacious stables. The estate sports other amenities such as a heated indoor arena, individual paddocks and a watering system.
Tudor-Style Mansion, Connecticut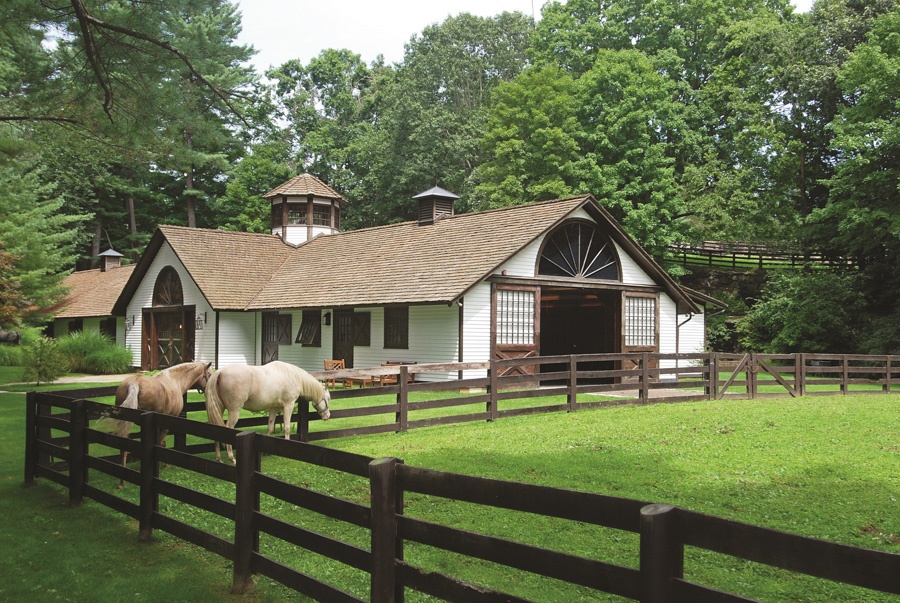 This historical location dates back to 1926. The estate was completely rebuilt in 1988 and now boasts of being a piece of luxury real estate. The 11 stall barn is constructed of beautiful mahogany wood, with the addition of two tack rooms. The estate holds 7 paddocks, a large riding arena and a one-third-of-a-mile trotter track.
Villalagos, Uruguay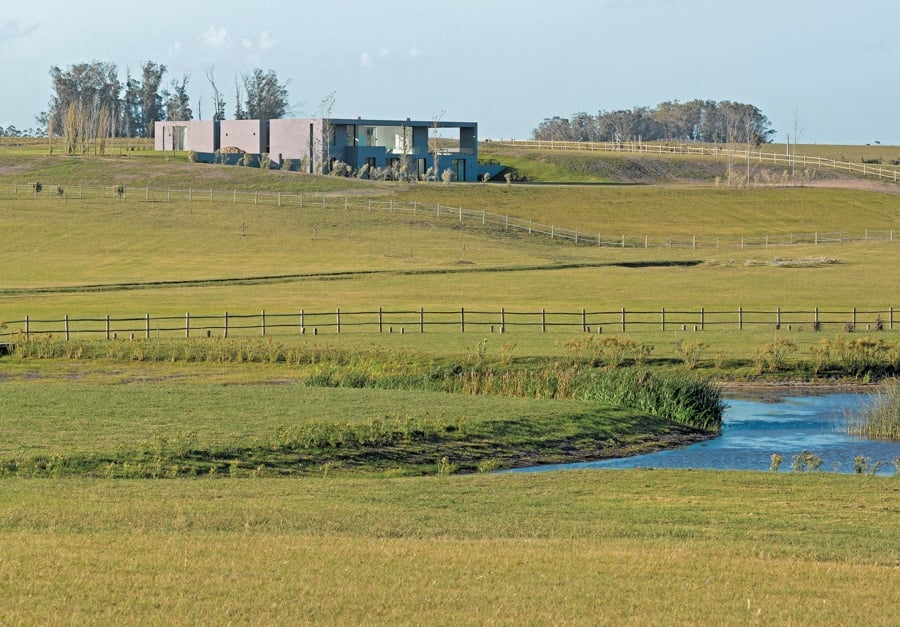 Villalagos is located in one of South America's most beautiful beach resorts. This equestrian community holds thirteen different estates, sharing access of 85 acres of grounds.
La Felicita, Argentina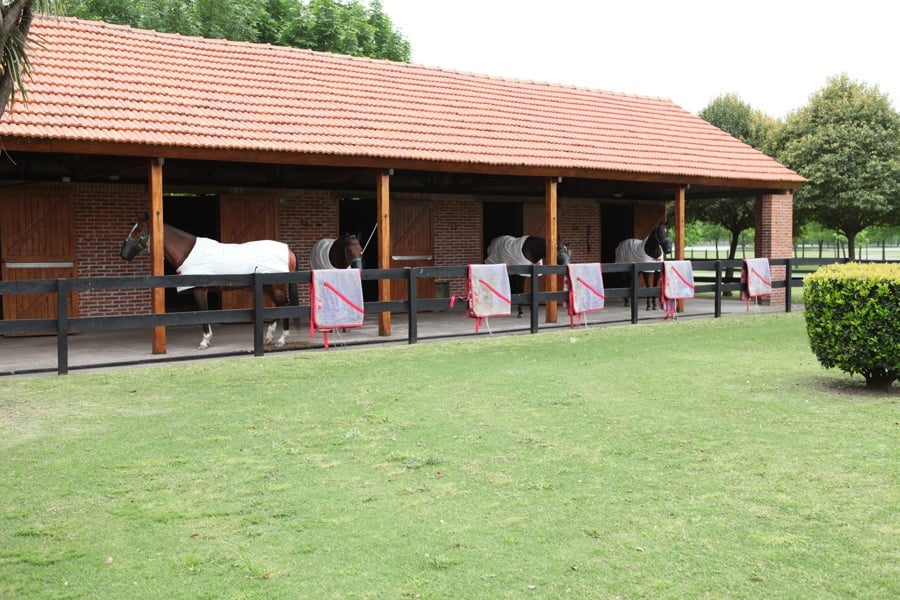 La Felicita is a world class polo club in Pilar, just outside Buenos Aires. This large estate showcases magnificent views and is situated next to the main polo field. The estate features large facilities such as stables to house 44 horses, an onsite veterinary clinic, a club house and tennis courts.
Cuadra San Cristobal, Mexico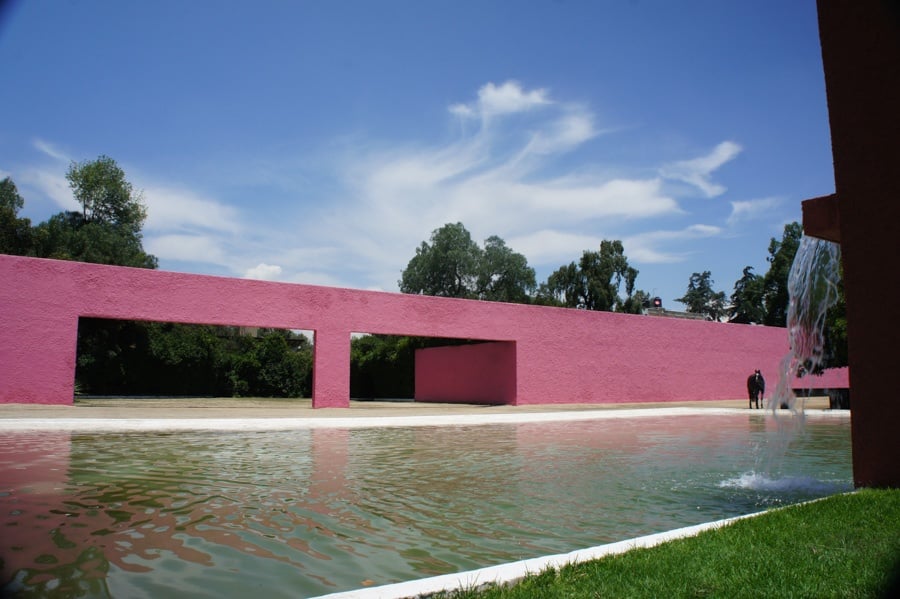 The pink estate was designed by Luis Barragan who won the Pritzker Prize. Architecturally designed to connect the home with the exterior grounds it is ideal for nature lovers. Luxury facilities are located on the estate such as stables, outdoor spaces decorated with fountains, pools and manicured gardens.
June Farm, England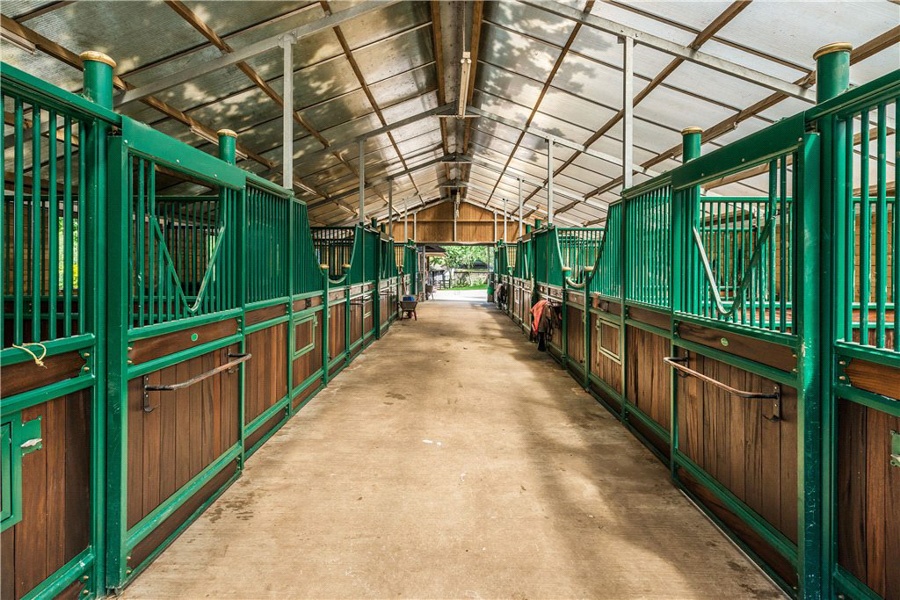 This country estate dates from the 17th Century. It highlights traditional English real estate with it's courtyard surrounded by a gorgeous ornamental rose garden. Although the farm has historical origins, the interior of the main residence has been fully updated, without taking away from the original design. The original stained glass windows, oak floors and stone fireplaces are located throughout the house. Equestrian amenities are extensive with a separate kitchen, spacious tack room, solarium and wide grounds.