The horse is an extremely good looking and striking animal. Every horse is handsome in their own way, but like humans they all look different. Some are pretty and slight whist some are tall, rippling and handsome. Here is a collection of the 15 most handsome horses we could find.
Black Beauty is a true name to this handsome animal. He is an image of beauty and charm.
With a flair of his mane this gorgeous chestnut shows the rippling distinctions and shading on his fine coat.
His Royal Majesty steps with precision along the waterfront with a flowing tail behind him. What a beautiful aristocratic animal.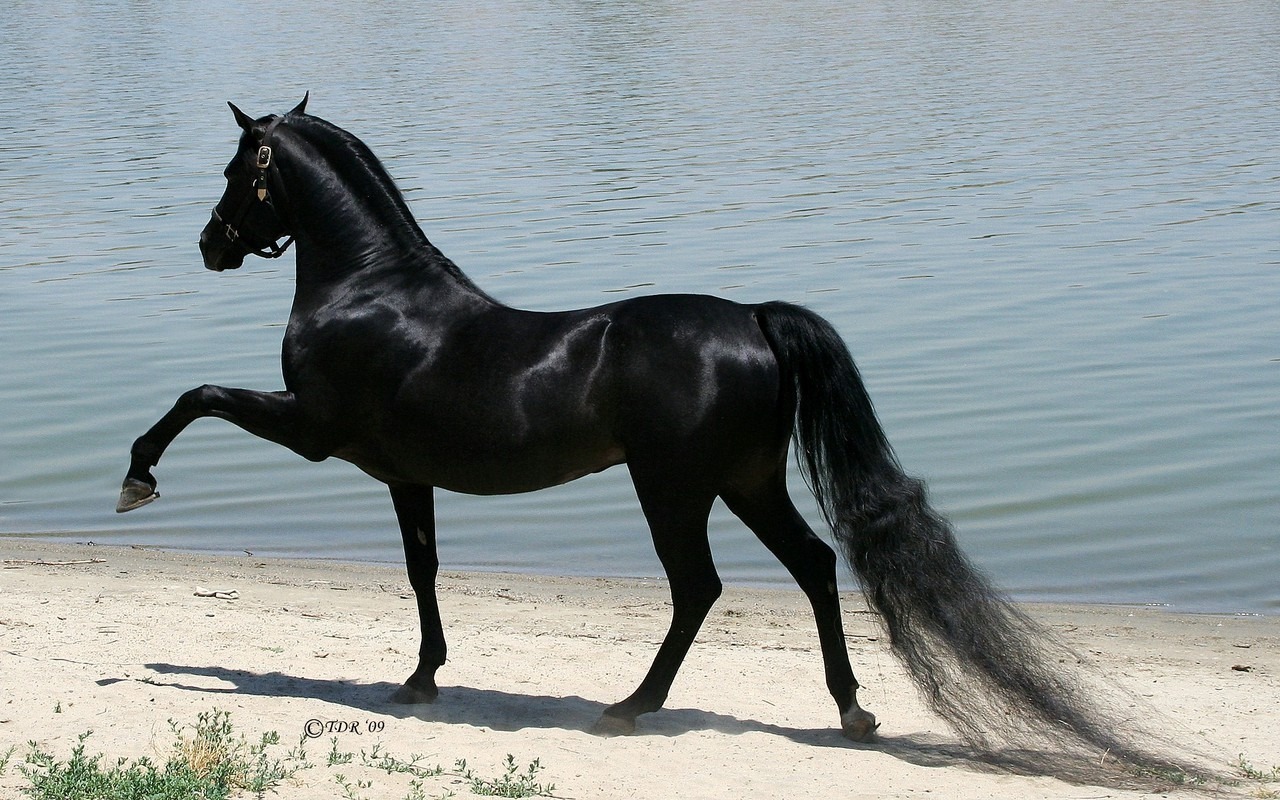 This beautiful bay galloping along the sand is a perfect image capturing the refined aspects of his physique.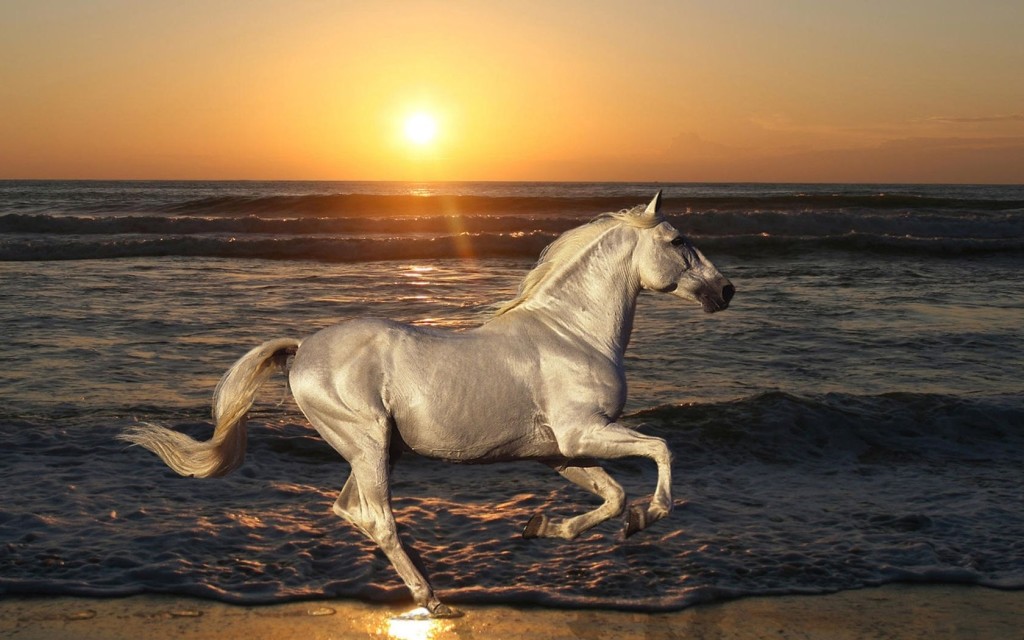 This handsome creature shows power and elegance with his thick and glossy mane and tail.
This herd galloping through water is an image of handsome purposefulness, charging through the water with ease.
This is a beautiful image showcasing the finer details of the athletic body of this horse.
Sleek and shiny like a run of silk, this horse is one of a kind. An incredible looking creature.
Striding with a determined step, the dappled beauty stands out starkly from its all white surroundings.
This is Frederick, the horse that is now famous due to his amazing Rapunzel-like mane. He is truly gorgeous to look at.
Without a care in the world this chestnut horse is cantering happily through his field with an air of territory.
The stark whiteness of this horse's nose next to his brown coat is astonishing and eye catching. The image a live still of the power and athleticism of him.
Gold medallist equestrian quits Olympics to save her horse
Gold medal-winning dressage rider Adelinde Cornelissen dropped out of the 2016 Rio Olympics this year.
Four years of relentless training and passion lead of the the event, one that earns medal winners prestige and recognition.
But when it comes down to it, there's something more important to that.
On the day of her first major test, Cornelissen noticed that her horse Parzival's face had swollen he had been kicking the walls in agitation. Cornelissen took his temperature – over 40 degrees Celcius.
Parzival had been bitten by some kind of spider or bug – the toxins were causing him severe irritation. Cornelissen slept in the stables, checking on her horse every hour.
She asked for her event to be rescheduled, but was declined.
Although he recovered a little following day, and the vets gave the all-clear, Cornelissen pulled-out midway through her test.
"When I entered I already felt he was giving his utmost and being the fighter he is, he never gives up. But in order to protect him, I gave up. My buddy, my friend, the horse that has given everything for me his whole life does not deserve this."
She saluted and left the arena.
Can thoroughbreds do dressage?
Almost any kind of horse can perform well in dressage if they have natural ability, good training and a skilled rider. However, some kinds of horses will bring different challenges for dressage riders to overcome.

Can thoroughbreds do dressage?
Simple answer: Yes, look for a relaxed thoroughbred.
Long answer: OTTB (Of the track thoroughbred) horses are often considered unsuited to dressage. There are biases against them because of the experiences these horses have in racing.
Some of them can be too tense for dressage, but assuming that all OTTB horses aren't appropriate can cause you to overlook some very, very excellent dressage horses for potentially very low prices comparatively.
Resale needs to be a consideration; people looking to buy eventing horses are sometimes put off knowing they are thoroughbred. However, if you dedicate yourself to the horse and perform well in your dressage career, your horse's performance will speak for itself.
---
Can standardbreds do dressage?
Simple answer: Yes, their spring and energy can be a positive.
Long answer: Standardbreds are often used in harness racing and are taught to have long trots. This is the opposite of what we want in dressage; a nice, collected canter. So the biggest challenge with an off the track standardbred will be getting it to relax into a canter.
On the other hand, standardbreds have a lot of spring and energy, which results in excellent stepping.
It is uncommon to see standardbreds in dressage, so you're likely to meet the same aversion when reselling as you would with a thoroughbred.

Can Clydesdales do dressage?
Simple answer: Clydesdales can do lower level dressage, but struggle to compete at top levels.
Long answer: Clydesdales are able to perform at lower level dressage and will benefit from it just like any other horse.
However, Clydesdales have been bred to be strong and thick, for their pulling power. This prevents them from the agility and detail that is required of horses competing in higher levels of dressage.
If you're aiming to go to the top, you should avoid riding a Clydesdale, but if dressage is a passionate hobby, they will do fine. They may even outperform other horses in the earlier stages because of their steadiness, and may be more forgiving for less experienced riders.

What is the optimal dressage horse?
Simple answer: Andalusian, Warmblood, Hanoverian, Lusitano, Oldenburg, Westphalian.
Long answer: The breeds above were the most popular horses used in dressage at the 2008 Olympics.
They are chosen because of their naturally good conformation and their ability to learn and adapt to the tasks that dressage require of a horse.
Download a brochure of photos of our beautiful indoor arenas or find our nearest arena to you.