What Aussie property is complete without a nice backyard shed? They're an iconic addition to any backyard.
Below are 5 great examples of iconic Aussie sheds, built by Central Steel Build.

An unusual shape, this car garage and workshop offer an excellent space for any Australian to get their hands dirty. Humble but interesting.
A beautifully designed building, The two rollers doors and open centre make this versatile and useful. The windows also make the interior space great for a range of activities, making it more than just a warehouse.
For those with a large car collection, this nice little shed has room for them all. A simple green colour, this shed is reminiscent of the beautiful bush that surrounds it.
For those with some small farm machinery to keep protected – a shed like this is perfect. The sliding doors give ample access to a nice sized storage area.
A huge workshop for anyone planning on getting up to some real hobbies! The roller door and the access door make this a great space for working on vehicles.
---
Fascinating Horse Breeds We Hardly Know About
There are a lot of beautiful and unique breeds of horses that you just don't hear about. Here is a list of a few exotic breeds with information and interesting facts about them.
The Yili Horse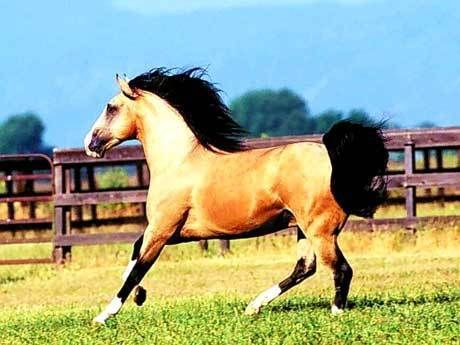 This is a breed of small Chinese horses that originatedfrom North-Western Xinjiang  in the 1900s. These horses are not only used for riding and as a draft horse, but are also valued for their milk and flesh. They are able to travel long distances at a good speed.
Interesting fact: It is said that these horses takes only 1 minute and 15.4 seconds to complete a 1,000-meter race. A speed which is 4.7 seconds faster than even the famous Sanhe breed.
The Messara Horse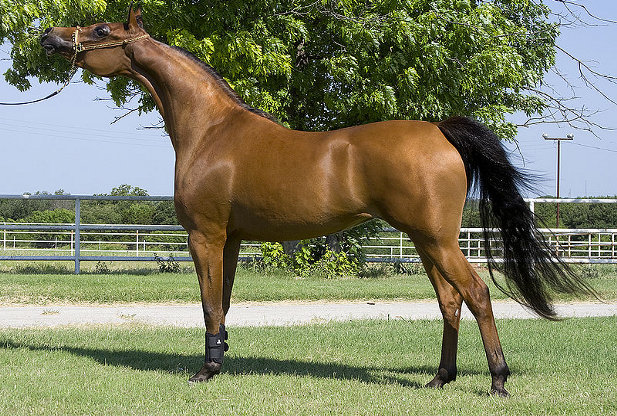 This horse breed is considered to be the oldest in Europe. They are indigenous to Greece and are currently facing extinction, with only 100 horses of this breed left. They are known especially for their characteristic pacing, which makes riding comfortable and easy.
Interesting Fact: Elderly natives of Crete say that when these horses make their characteristic gaits correctly, the rider can hold a glass of water without a drop falling.
The Haflinger Horse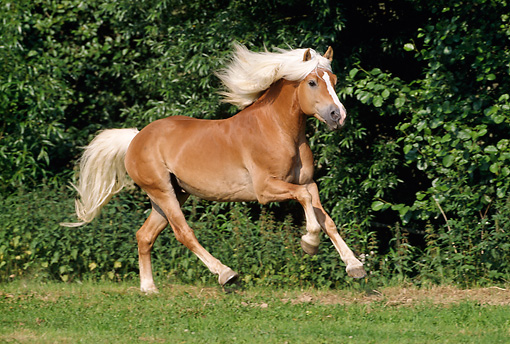 This is a breed of elegant yet strong horses that were developed in Austria and Northern Italy. They are known for their versatility and dependability. Their origins date back to the medievial ages where they were evolved from horses left behind by the Goths after the Byzantine army attacked Conza.
Interesting Fact: In May 2008, Italian scientists produced the first cloned horse, a Haflinger foal named Prometea.
The Kaimanawa Horse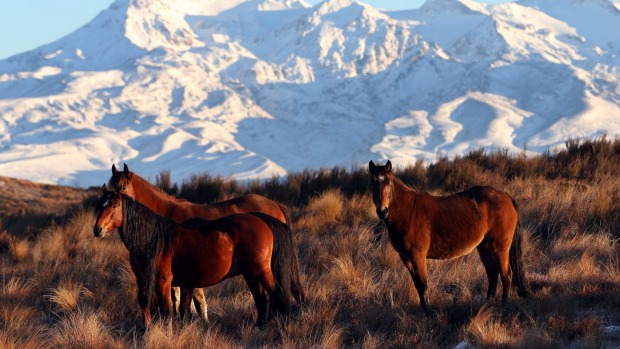 This horse belongs to a group of wild horses that evolved from domestic equines during the 19th Century that were released in the Kaimanawa mountain range. Breeds that escaped from sheep stations and cavalry units including an Arabian stallion formed the breed known today.
Interesting Fact: Kaimanawa horses have been of special interest to writers, journalists, and researchers. The 2008-novel Kaimanawa Princess, authored by Dianne Haworth, is based on Kaimanawa herds.
The Hokkaido Pony
This is an ancient breed of small horses found on the Japanese island called Hokkaido. They have the ability to work in rough terrains and are used for transportation in the mountains in places of limited access of vehicles.
Interesting Fact: The breed is thought to have evolved from a fisherman bringing a Nanbu horse to the island in the 1600's
The Best Rebrands Of 2017
The power and success of a brand's identity is highly dependent on an ongoing and internal rebranding process. To rebrand your business is a big step which can either be hugely successful or an utter disaster. Thus it is important to get it right. Here are a list of companies who did a spectacular job of rebranding in 2017.
Calvin Klein 
The vastly known fashion brand launched their new logo design on instagram in February 2017. The brand was subtly tweaked with the logo letters being uppercase and placed closer together. The idea of the new logo was to "return to the spirit of the original", freshening things up a bit without loosing the brand's iconic global identity.
Converse 
In July 2017 Converse posted a new logo design on their social media channels and website. The rebrand was designed to "serve the daring spirit of youth with tools that enable movement". The change was reported to represent a brand moving forward and convey a younger brand image with a brand build more relevant to digital viewers. 
YouTube 
For the first time in it's history youtube decided on a new marketing plan in August 2017. YouTube's official blog Chief Product Officer Neal Mohan discussed the need for the new look to reflect the amount of change the industry has been through in the last 12 years. He points out that the new logo is "the bright cherry on the top of the update sundae."
Dropbox
In an attempt to broaden their utility in the mind of users, Dropbox redesigned their brand in a way that was subtle and clever. The modified angles of the opening flaps were all standardised and aligned, transforming the box intro a series of planes.
Southern Living
An American lifestyle magazine, this brand was chosen to illustrate just how subtle rebrands can be. They engaged a reputed typographer to update their text-only logo. She made the letters slimmer, gave them some more space and made minor adjustments to some of the letters. A modern update that didn't completely overhaul the visual identity.
Mozilla
The famous web browser has recently been doing some exciting things, and the company is beginning to change. They've shifted to a stronger focus on coding and knowledge sharing. To reflect the change, they've incorporated the :// that's commonly used in HTML code.
The Huffington Post
The highly successful news blog has updated its image from a traditionalist, simple type face to a bolder and more digital one. Interestingly, the original logo seems to push for an image of tradition, integrity and seniority, intending to compete with major newspaper. The new logo allows the company to finally embrace their unique identity as it really is.