Small is convenient and stylish
Minimalism is a trend that has taken over home architecture recently. This trend is driven by the current high prices of land pricing and the environmental cost of large homes. Also, the idea of living more simply without compromising quality of life is promoted by minimalism. In accord with this fad architects are needing to factor in the use of space and ease of living when designing homes.
Welcome back nature
The idea of bringing the garden inside the house has come to life in the last few years in forms of rooftop gardens, fern walls and interior design features that celebrate nature. Indoor garden elements bring in a less structured approach to design with a fresh and natural atmosphere.
The trend has been encouraged by largescale projects such as 2009 New York High Line elevated park and the latest Seoul Sky Garden project in South Korea.
Above ground pools
Above ground pools have become common recently in city houses, often around the same size or slightly larger than an inflatable pool. These pools are more design orientated than practical, with the purpose to provide a view of water from the kitchen or living area. They tend to vary in size, with some being big enough to swim laps in while others being only waist-deep in water.
Prep kitchens
For a long time now kitchens have been designed to be an open space in the centre of the home, with easy access from any room in the house plan. This is changing as more people are taking on the idea of a hidden kitchen called a 'prep kitchen'. These small tucked away spaces allow for food preparation, necessary appliances and the mess of cleaning up to be hidden from sight. This idea allows for the 'on display' kitchen to follow a minimal design and be more of a social area in the house for when having guests.
Energy efficient homes
The ideas of energy efficiency and ecological design have found their way into modern architecture building and design. These homes do not only have a lighter ecological footprint, but they are trendy and in fashion at the moment.
How to Keep Schoolyards Safe
There are very high Occupational Health and Safety requirements on school yards, in order to keep both students and teachers safe. There are many things to take into account and ways to maximize the safety of your school yard. Although the risk of injury is never entirely removed, you can make it a lot lower through these ideas listed below.
 Hard surfaces under equipment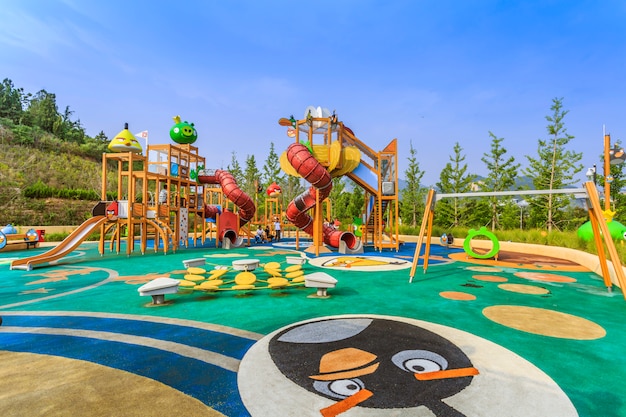 Having hard surfaces under equipment makes the risk of a child hurting themselves if they fall far higher. Try to implement softer surfaces such as bark or spongy flooring to cushion a fall.
Lack of maintenance 
It is obvious that upkeep of any school yard is important. Broken or faulty equipment should be removed and dangers such as pot holes in the grass or slip hazards should also be taken care of to avoid unnecessary injuries.
Inadequate supervision 
Supervision is critical during recess and lunch in the school yard. Students should be watched to avoid them from doing anything that could cause themselves or someone else harm. It is difficult to keep an eye on everyone at the same time though, ensure you have enough supervisors to have eyes over the whole of the school yard during these times.
Potential entrapment 
Little nooks and cranies seem to attract children, especially younger ones to see if they can fit in them. This could result in a child being trapped and getting injured. Look over the school yard to make sure there are no places that provide such opportunity.
Pinch points and sharp edges
Playgrounds often have nasty little defects that can cause injuries as such. Pinch points and sharp edges are big Occupational Health and Safety hazards and should be removed if possible.
High platforms without barriers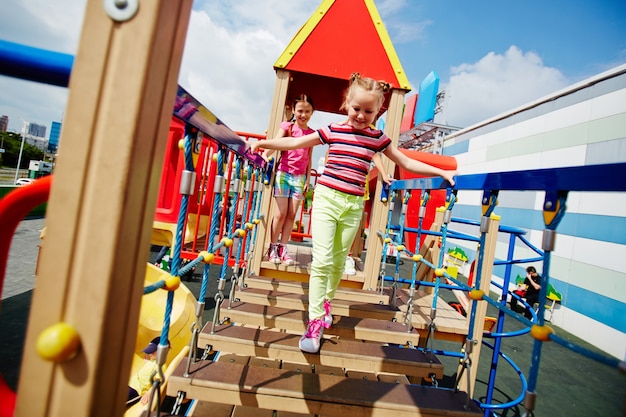 This should be obvious to make sure high places have barriers to reduce the risks of students falling and hurting themselves. However as kids enjoy climbing they sometimes will get to high places where they aren't meant to be. This ties in with making sure playground equipment is used properly.
Overcrowded play areas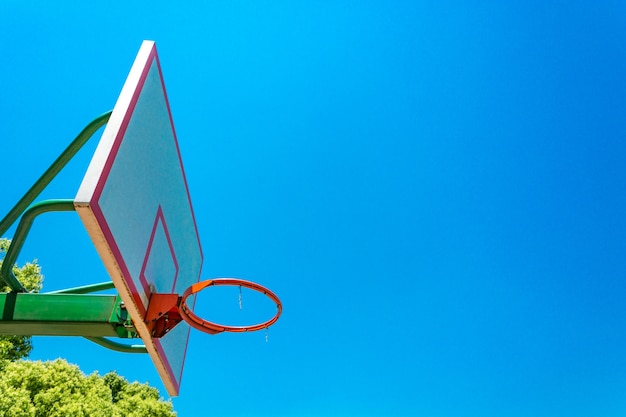 To many students running and playing in one place at the same time is very dangerous. Someone getting hurt is almost unavoidable when there are too many people running around in a small place. Make sure your supervisors look out for this in the school yard to avoid the extra injuries.
Ball Court Covers 
Make sure your ball court covers are as safe as possible by padding all columns properly. Also make sure your ball court cover does not have cross bracing along the sides, as this is sure to cause some serious injuries if any student runs into it or trips on it.
The Central Bullet – July/August 2018