Victorian farmers and rural property owners all have one thing in common during the hot dry season: risk and exposure to bushfires and grassfires.
Fire is a very real threat to all of us, and awareness has obviously increased hugely since the Black Saturday disaster. But are those of us who are subjected to risk doing all we can to improve our fire plan and preparedness?
One simple method, often overlooked, is to ensure our assets are protected by a steel frame shed. Steel is sturdy and fire-retardant, and regardless of the nature or intended use of the shed, it ensures your assets are stored in a central, landmarked location.
Whether its machinery and equipment, feed or stock, the advantages of having your assets stored under a roof are huge:
1.   Should your property become subject to the thread of fire, it's so much easier to protect a central, pinpointed location and confined area.
2.   It is easier for you to maintain the surroundings, keep the grass slashed and immediate area clear of fuel, and ensure adequate water storage nearby.
3.   There will be easy access for vehicles to gain entrance to and protect the location in adverse circumstances.
4.   Your assets are also protected from the conditions a fire can produce; ash, embers, smoke and heat that can all cause excessive damage. A roof and/or walls offer a certain shield from these elements, and can also help to keep stock calm.
5.   Furthermore, a sturdy steel frame and cladding have a much higher fire-retardant rating than many of the older style timber frame and beam sheds that can be found around Victoria.
If you can fit yourself into the group of Victorians that live under the summer fire threat, and are interested in increasing your chances of protecting your rural assets from risk of fire, you can contact Central Steel Build for advice and assistance.
Contact Central for a free consultation, advice on your property setup/possible site location for a shed, and an obligation free quote. 1300 955 608, or visit centralbuild.localdev.highbrow.com.au
We're here to help protect Australian farmers.
Examples of great indoor riding arenas
We've built some excellent indoor riding arenas in our time – and we build a new one every 2 weeks.
We find that it's helpful to have a look through some of our past projects if you're deciding on what to build – or if you're just interested.
Below are some good examples of great riding arenas.
This Ballarat indoor riding arena is a classic style and a classic colour. The open walls and the skylights let in a beautiful amount of light, making the space a pleasure to ride in.
Three sided arenas are a popular choice because they allow in light and breeze, but keep out colder weather.
A similar style, this indoor doesn't have the skirting around the base. This costs slightly less but is just a pleasant to ride in once your inside the arena.
This project was built in Coonooer Bridge, Victoria.
A smaller option is to build an arena cover for half of your arena, as with this cover in Longlea, near Bendigo.
This allows you to train or perform in a smaller section of your arena under poor weather conditions.
This is a great option that opens up your space.
For larger projects, clients sometimes design equestrian complexes. The complex below, built in Mickleham, has an arena, stable and other facilities.
Stables that are directly attached to indoor arenas are excellent and functional.
This stunning building, in Goldie, Lancefield, shows the indoor arena from the stable area.
A great example of the power of a simple indoor arena. This silver-coloured indoor lets in light excellently and opens up a bright riding space.
This building is in Curlewis, Geelong.
Another cover-only, this cover extends over the entire riding arena. The results are much more open.
This cover will keep away the weather, but is also highly accessible for riders, their horses and their vehicles.
This cover is in Bald Hills, Hepburn.
Position is everything, as with this Swan Hill indoor. This client chose to build their indoor beside a row of trees.
The open side lets in the light, but the pine trees for a wind break.
Great landscaping can also improve the overall value of an indoor. This beautiful building has a rustic wooden fence and some tastefully placed plants that add a little something extra.
This indoor is in Redhill, on the Mornington Peninsula.
Curved arenas are available for those that want to make a bit more of an impression. The roof on this indoor really emphasises the size of the building, making the riding space seem huge.
This indoor is in Yellingbo, in the Yarra Ranges.
Another complex on the Mornington Peninsula, with more that just riding space; this project included a barn separate to the stable/indoor building.
Another riding arena cover, in Woodend, with jumps out the front.
An open-sided arena with lighting for night riding. This indoor is in Gruyere, in the Yarra Ranges.
Download our new brochure to see our exclusive collection of combined stable & indoor complexes.
5 Great Moments In The History Of Aviation
Flying has always been an aspiration of the human race since the beginning of time. Throughout the ages, through trial and error we got there and continue to improve in the aviation industry currently. Here are some of the highlights of the history in flying throughout time.
Hang Gliders 
The beginning of flight history in most peoples opinions is the Wright brothers flight. However, it was in the year of 1853 that for the first time a human ever left the ground in some kind of flying apparatus. The hang glider was designed by Sir George Cayley in Great Britain. Gliders continued to be worked on over the  nineteenth century, and these findings influenced the the Wright brothers when designing their aircraft.
The Wright Brothers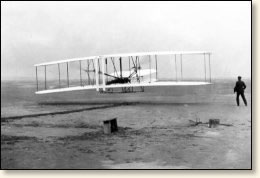 50 years later the first successful aircraft was designed and flew by the Orville and Wilbur Wright. Many others at this time were on a race to do achieve the same thing, but these two mechanics from Ohio beat them to it. Their first flight occurred on the 17th of December 1903 in North Carolina, lasting 12 seconds and covering 120 feet.
Transatlantic Flight 
After 1903 the aircraft developed rapidly. More inventors begun taking an interest in flying and the aircraft's became larger and better-controlled. Audacious flying goals were made, however not many were met. One of these goals was to make a transatlantic flight from United States to Europe. This was accomplished by a navy aircraft in 1919, with only one out of three aircraft's leaving the US making it to the UK.
The most well known transatlantic flight in history is when Charles Lindbergh flew in his aircraft named The Spirit of Saint Louis from New Jersey to Paris in May 1927.
First Airlines 
As airplanes became fashionable being such an exciting form of new technology, everybody soon wanted to fly in one. Due to this commercial airlines were created. The first airline formed was in 1913 and flew between St Petersburg and Tampa, Florida. This airline only lasted in business for one year, yet it was a milestone in the history of flight triggered the formation of dozens more airlines in the coming years.
Supersonic Flight 
An exciting aviation goal was to achieve supersonic flight. Charles Yeager was the first to achieve such a flight in 1947 in an experimental plane. Future research being put into supersonic flight lead to the development of aircraft's such as the passenger plane The Concord and the military reconnaissance plane named the Blackbird SR-71.