The Fiberline Factory.

This incredible factory is in Denmark and produces fibreglass. The low, angled architecture makes it blend in with the surrounding hills, minimising it's impact on the environment. It's everything you don't expect when you think 'factory.'
2. Louisville slugger factory, Kentucky.

Creators of an American icon, the Louisville slugger baseball bat factory has kept it's original design. The building is classic factory architecture – reminiscent of the traditional American values that bring the company such success in it's homeland.
A huge, iconic bat has been laid against the building on the scale of giants. A nice touch to a well respected building.
3. NPO Energomash Plant.
Much of this amazing factory looks like something out of a sci-fi film. It's used to produce rockets and is located in Poland. Although some of the factory is still in use, other parts have been dormant for years.
4. The McLaren technology centre.
The famous prestige car-maker has put as much technology and design finesse into their UK factory.
The extended layout lets in large amounts of light to it's surprisingly huge interior. The factory includes production areas, research and development, showrooms, electronics stores and testing rooms.
5. Olisur Olive Oil factory.
This beautiful Chilean factory respectfully matches its environment. It's made of biodegradable materials, a decision that matched the biodegradable nature of the entire olive oil process.
It's a great example of sustainable architecture.
6. Van Nelle factory
This Dutch factory produces tea, coffee and tobacco. Built in 1925, it's a great example of a modernist factory: a big, grand, impressive machine.
To download a brochure of our buildings, click here. 
How To Keep Fit This Winter
It is difficult for us all to try to keep fit during the colder weather. As the days get shorter, grey and miserable it is easy to miss training sessions from lack of motivation. You should arm yourself with some coping strategies to help you keep fit during the cold months. Here are some simple tips that you can try this winter to help maintain your fitness.
Warm Up Properly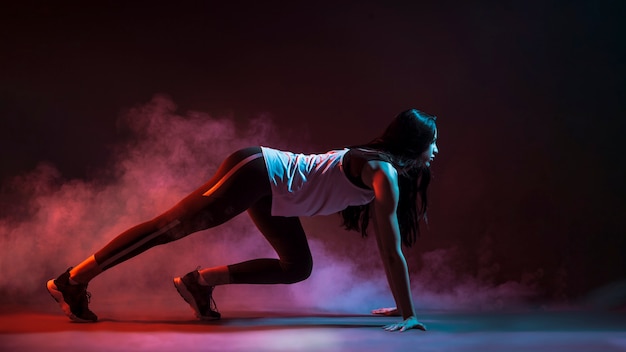 You need to be sure you warm up your body before an outdoor workout. Cold and stiff muscles are prone to injury and can cramp more easily. Plus getting yourself warmed up inside before braving the elements can help you mentally to start your workout well.
Find A Workout Buddy
Having a workout buddy keeps you accountable to stick to your exercise routine and it can create a little friendly competition. It can be difficult to find someone on the same schedule as you though so don't be discouraged if you are unable to make it work everyday.
Post Progress Pics
Join an online fitness group or post pics on social media of your progress in fitness. You will find likeminded persons who will motivate you to keep going even when its cold and nasty.
Try Something New
Try a new workout or find a new class to join. Doing something out of the ordinary usually creates excitement and holds your interest for longer.
Set A Goal For Spring
Spring will come sooner than you know so why not make a fitness goal that will help you through the winter months? With a goal to work towards you will be more likely to stick to your exercise plan.
Buy New Gear
New clothes or runners can be a good incentive for you to want to exercise, because you want to try out your new stuff.
Avoid Baggy Clothes
Don't let yourself wear baggy comfy clothes all through winter, this will not let you know if you have stacked a little on from too much hot chocolate and desserts.
Personal Training
Hire a personal trainer for the gym or some other exercise. This will keep you motivated to get to the gym or out for a run. It is a trainer's job to push you safely through your exercising.
Download A New Fitness App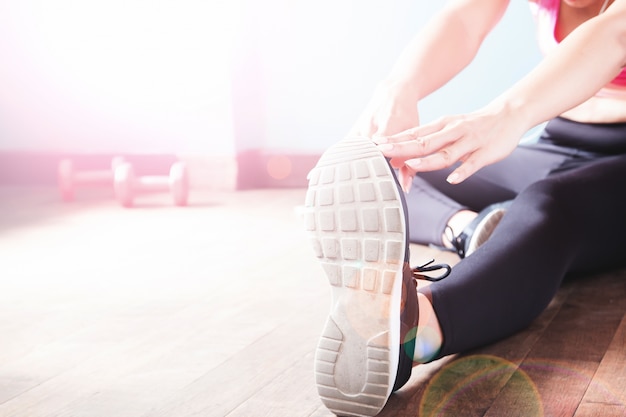 Download an app that specialises in indoor workouts that you could try in the comfort of your own home without stepping foot outside. There are so many varieties of workouts online that are designed specially around limited equipment and/or doing it at home.
New Bull-riding Arena for the Stockman's Hall Of Fame
The team here are Central Steel Build have been working on building a bull-riding arena for the Stockman's Hall of Fame, in Longreach, Queensland.
The project has been coming along fantastically, with the final touches soon to be completed.
The Stockman's Hall of Fame is an incredible building and tradition – an iconic museum dedicated to the unsung heroes of modern Australia. We're proud to be part of the reinvigoration of the Hall, and we're sure that the bull riding arena will bring enjoyment to all who use it.  
For more information on our rural buildings, download a brochure.