Flying an aeroplane is an extremely difficult task, let alone being talented enough to be dubbed an 'ace'. The term ace is a military reference that describes a pilot that shoots down at least five enemy aircraft. This definition has become slightly less relevant in modern times as new aviation technology has seen a decline in the common occurrence of 'dog fights' in wars such as World War II. Here below are listed 7 men who have made history, being the aces of aces.
Manfred von Richthofen- World War I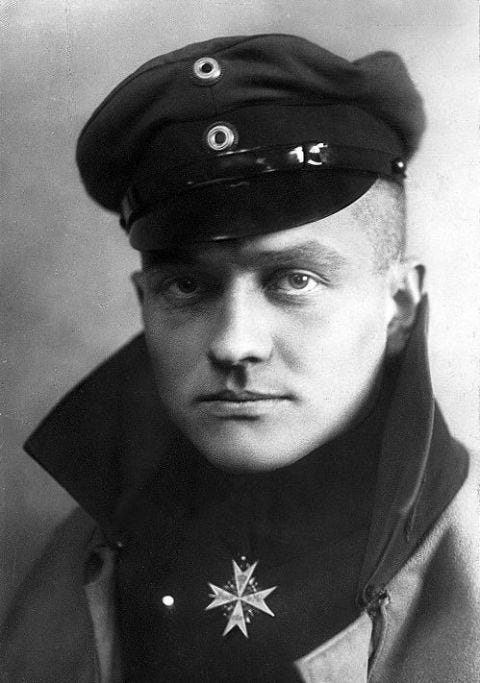 Everybody has heard of the 'Red Baron', even if they are not exactly sure who he is and what he did the name stands as historically famous. Richthofen was a pilot for the Imperial German Army Air Service. Through his contribution to the war he had 80 credited kills, having more areal victories in World War I than any other pilot. He achieved fame across all of Europe and became a national hero in Germany. However in April 1918 Richthofen received a fatal wound in Northern France, and died in the cockpit after making an emergency landing.
Erich Hartman- World War II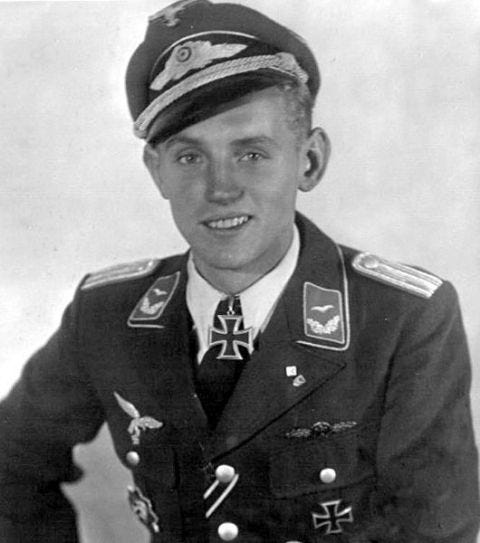 Hartman is known as the ace of aces, with more aerial combat victories than any other pilot in history. He was known as 'Bubi' to the Germans and 'The Black Devil' to the Soviets. He shot down an exceptional number of 352 enemy aircraft's during his career in the German Airforce. Hartman was never forced to land due to enemy fire and prided himself on continually improving his skills as a stalk-and-ambush fighter over his 1,404 combat missions.
James Jabara- Korean War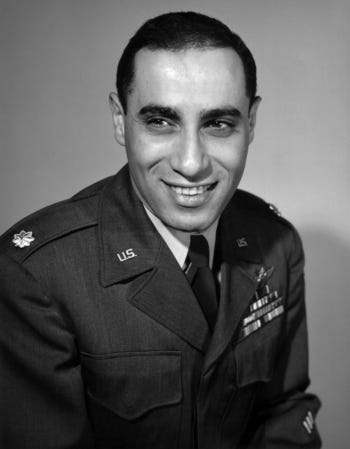 Jabara was a successful pilot for the United States Airforce through World War II, the Korean War, and the Vietnam War. He became the first American jet ace in history in the Korean war when he tried to let go of his spare fuel tank, but it did not separate from his wing fully. He pushed on and gained two more victories despite his aircraft's disadvantage. After the Korean War Jabara soured up the ranks to become the youngest colonel at the time.
Muhammad Mahmood Alam- Indo-Pakistani War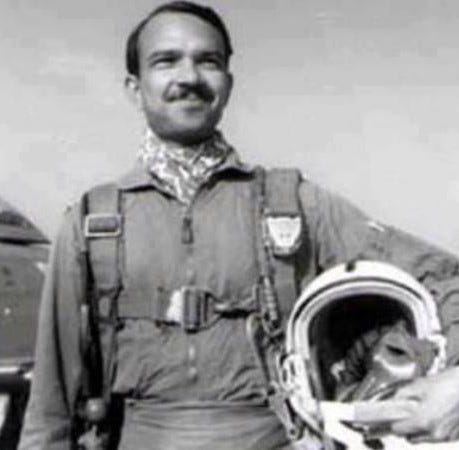 This Pakistani fighter ace was a Pakistani Air Force jet fighter pilot in the Indo- Pakistani War. He was the last fighter pilot in history to become an ace in a single day, shooting down five Indian Hawker Hunter fighter jets in less than 60 seconds. He holds the world record for becoming an ace in the shortest space in time. He also holds the title of being the only jet pilot to become an ace in one day.
Charles B. DeBellevue- Vietnam War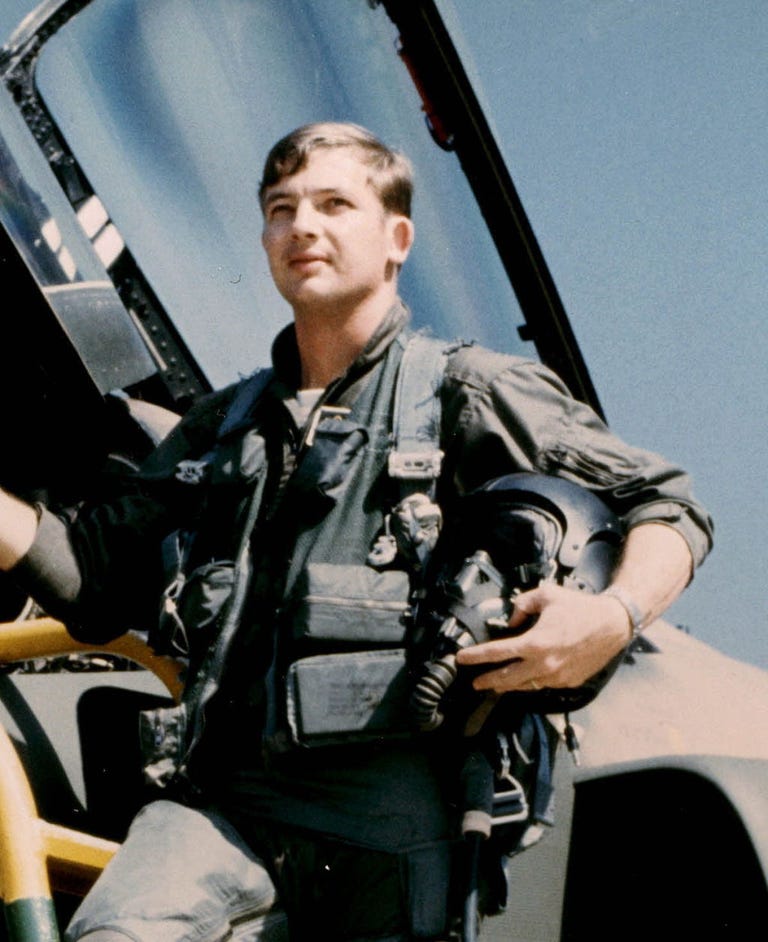 DeBellevue was the most successful American Airman in the Vietnam war. He had 6 confirmed kills through the duration of the war, and was the first Air Force Weapons Systems Officer to become an ace. Only four other pilots also achieved the status of an ace in the Vietnam War.
Giora Epstein- Arab – Israeli Wars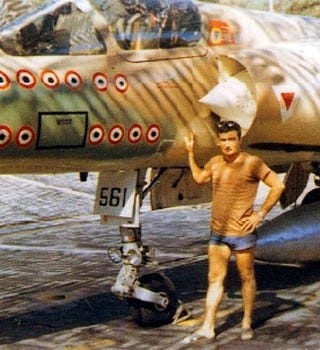 Epistein was a supersonic jet pilot in the Israeli Air Force. He is known to be the ace of aces for supersonic jet pilots having shot down 17 enemy aircraft's. This is the most victories for any pilot in the modern fighter jet era. He was named "Hawkeye" due to his acute eyesight which helped him accurately shoot at enemy planes.
Cesar Rodriguez- Gulf War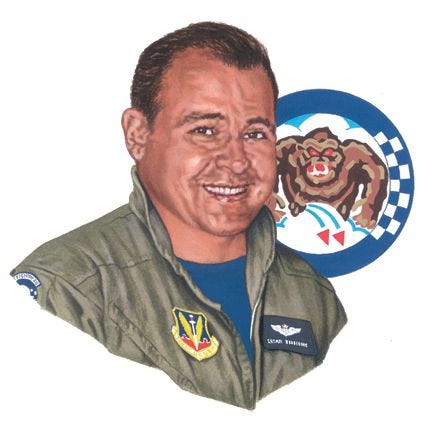 Rodriguez is known as the "Last American Ace", even though he did not shoot down 5 enemy planes. He achieved 3 aerial victories during the 1990's, becoming the most victorious along with three other pilots since the Vietnam War.
The Largest Warehouse In Australia
The biggest industrial warehouse in Australia belongs to CEVA, the fourth largest logistics company in the world. This massive construction is half a kilometer long and equivalent to the size of eight MCG playing fields. The building sports 4000 square meters of rooftop solar panels, rainwater storage, smart movement-sensing lights that switch off and on automatically, all contributing to a 5 star green star rating.
Safety is also a priority of the site as technology such as advanced racking, traffic management and material handling systems are all used. The company is also trialing the installment of motion sensors in all forklifts that can detect anyone close to the forklift in tagged safety vests. The software can also shut down forklifts involved in an incident and tracks their movements, cargo weight, both vertically and horizontally to increase efficiency.
The industrial shed is located in western suburbs of Melbourne and acts as a staging, storage and distribution point a wide variety of different companies selling goods from shoes to automotive. The building is facilitated as the forefront of a continually changing logistics center, where smart building technology is used to handle all aspects of storage and distributions of goods.
Cost to Build A Metal Barn
How much does it cost to build a metal barn?
Metal barns can be a great investment; they offer more storage space and they look great.
Whether you're after an Aussie-style barn or an American Barn, we have you covered. Each job is different, so for an exact figure you might want to get a quote (we answer within 24 hours).
For an estimate of how much your barn might cost, see below:
Small to medium barns
A small to medium barn includes anything with a floor area up to 10m x 10m. These can be used for storage, workshops or car parking.
Smaller stable barns are often used for horses, and these can cost as little as $20,000.
Cost range: $20,000 – $30,000
Medium barns
Taking a step up in size will bring you into the next cost bracket. Medium barns range in size, up to 29m x 12m.
Cost range: $30,000 – $55,000
Large barns
Very large, industrial barns can cost as much as $200,000.
These range in size up to 61m x 27m and are large buildings. We've had clients build barns with indoor riding arenas inside them, and we've had clients building industrial dairy barns.
Cost range: $55,000 – $200,000
MORE: What's the difference between an Aussie barn and an American Barn?