Farming usually refers to the production of food or some kind goods. However these farms don't produce anything that you would expect. See below 8 of the most original agricultural practices in the world.
Solucar Solar Power Complex, Spain 
This farm happens to be Europe's largest solar power facility. It was established in 2007, and since then it contributes highly to the country's energy budget. Two 'solar furnace' towers are paired with a movable amount of mirrors that direct sunlight to a heat exchanger on the top of the tower. This converts the sunlight into steam which drives turbines and produces electricity.
Samut Prakarn Crocodile Farm, Thailand 
This extraordinary farm located Thailand is actually a tourist attraction which you can visit to view the 60,000 crocodiles that live there and other exotic animals such as Asian elephants, tigers and range of different species of monkeys.
Hobbiton- New Zealand 
In North Island of New Zealand a working sheep farm is found in the setting of where film adaptions from the Shire of the Lord of The Rings trilogy were filmed. The tiny hobbit houses have now been taken over by the sheep. Vistors are welcome to tour the the farm, to see the quaint houses nested among the hills and to pop into the Green Dragon Pub for a drink.
Tehachapi Pass Wind Farm, North America 
This wind farm is an important power source for the state, providing 800 kilowatt hours of electricity for use all over California. This was one of North America's first large scale wind farms, being founded in the 1980's. The differences can be spotted between the original windmills and the more modern ones, as over time technology and science has improved and the windmills have been adapted accordingly.
Kostroma Moose Farm, Russia 
Kostroma Moose Farm produces moose milk for medical purposes. The milk is rich in iron, selenium, zinc and lypozyme and is used to treat conditions such as peptic ulcers. The farm is also a research facility, as all the moose's are fitted with radio- transmitters to track and learn their behaviour.
Hogpen Hill Farms, North America 
This farm is an amazing depiction of physical art, designed and created by Edward Tufte. The farm is 284 acres, scattered with sculpture gardens and installation work. Open houses are held one day every year for visitors to view the farm.
Pasona O2 Urban Farm, Japan 
In the global headquarters of a Japanese headhunting company in the city of Tokyo is placed one of the most innovative agricultural farms in the world. The farm is located underground, using high-tech artificial lamps as a substitute for sunlight. The farm is used to experiment with new technologies and provide training for young people interested in farming.
Growing Power Farms, Wisconsin 
Former basketball star Will Allen established a farm with the purpose to provide fresh foods at a low cost for local residents. The farm runs on an extremely efficient three- tiered water system. Perch and Tilapia fish species are housed in a water tank buried underground and the wastewater is recycled to the watercress plants and tomato plants at ground level in a greenhouse.
How to Keep Schoolyards Safe
There are very high Occupational Health and Safety requirements on school yards, in order to keep both students and teachers safe. There are many things to take into account and ways to maximize the safety of your school yard. Although the risk of injury is never entirely removed, you can make it a lot lower through these ideas listed below.
 Hard surfaces under equipment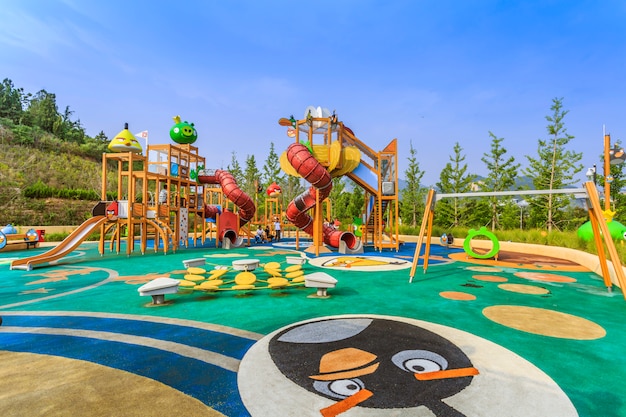 Having hard surfaces under equipment makes the risk of a child hurting themselves if they fall far higher. Try to implement softer surfaces such as bark or spongy flooring to cushion a fall.
Lack of maintenance 
It is obvious that upkeep of any school yard is important. Broken or faulty equipment should be removed and dangers such as pot holes in the grass or slip hazards should also be taken care of to avoid unnecessary injuries.
Inadequate supervision 
Supervision is critical during recess and lunch in the school yard. Students should be watched to avoid them from doing anything that could cause themselves or someone else harm. It is difficult to keep an eye on everyone at the same time though, ensure you have enough supervisors to have eyes over the whole of the school yard during these times.
Potential entrapment 
Little nooks and cranies seem to attract children, especially younger ones to see if they can fit in them. This could result in a child being trapped and getting injured. Look over the school yard to make sure there are no places that provide such opportunity.
Pinch points and sharp edges
Playgrounds often have nasty little defects that can cause injuries as such. Pinch points and sharp edges are big Occupational Health and Safety hazards and should be removed if possible.
High platforms without barriers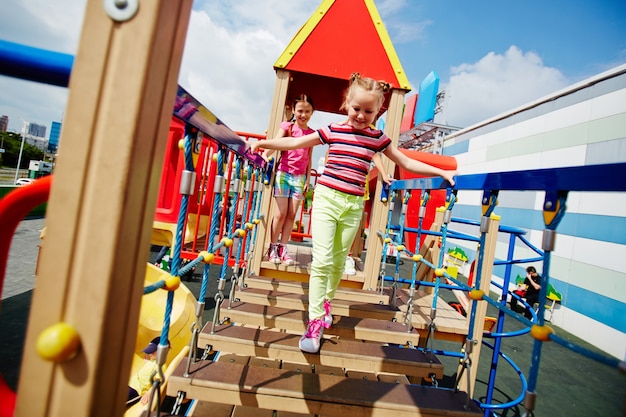 This should be obvious to make sure high places have barriers to reduce the risks of students falling and hurting themselves. However as kids enjoy climbing they sometimes will get to high places where they aren't meant to be. This ties in with making sure playground equipment is used properly.
Overcrowded play areas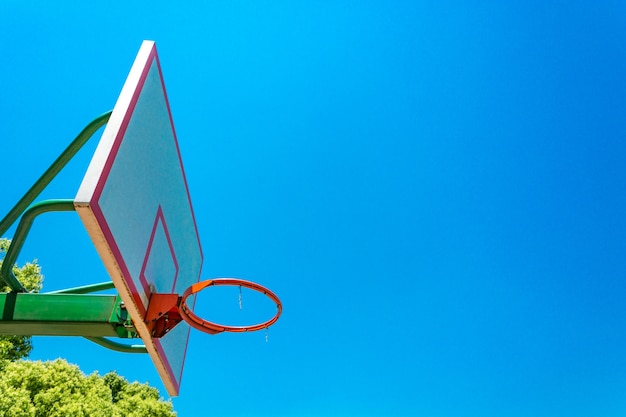 To many students running and playing in one place at the same time is very dangerous. Someone getting hurt is almost unavoidable when there are too many people running around in a small place. Make sure your supervisors look out for this in the school yard to avoid the extra injuries.
Ball Court Covers 
Make sure your ball court covers are as safe as possible by padding all columns properly. Also make sure your ball court cover does not have cross bracing along the sides, as this is sure to cause some serious injuries if any student runs into it or trips on it.
5 Shed-Like Homes to Inspire You
1. North Carolina Residence.
This stunningly simple home almost looks like an extended shipping container or carport. Resting on large concrete bricks in the forests of North Carolina, the simplicity of the building lends it grace & majesty. The large windows maximise the natural lighting, relying on the dense forest for privacy.
2. 2. London Garden Shed Studio.

This incredible & tiny space was converted from an old garden shed in London. To compensate for the lack of space, a bed is hidden beneath the floor boards. The space is used as an art and living space.
3. 3. Wyoming Barn.
This barn looks old and unassuming – in fact, it's a recent build made from reclaimed wood. The modest external hides a very luxurious and detailed internal. It also makes fantastic use of its height with a large window onto an expansive panorama of the mountains.
4. 4. 9 Steps.
This beautiful building is tucked away at Mt Buffalo. (We're biased because we helped build it. More on that here.) This simple structure is, in many ways, a shed. Made from steel with a straightforward layout, the building fits in wonderfully with its surrounds.
The place can be rented for those looking to try out the tree-change lifestyle.
5. 5. The Double Shed, Chile. 
This interesting home is comprised of two large shed-like buildings linked by barn-style doors. It's unique & memorable.
---
Ready to get a quote for your own liveable shed? Request a consultation here.