The Eleven Biggest Mistakes When Buying Your First Horse
1. Buying a rescue horse.
Although rescuing a horse is excellent, this is usually more appropriate for an experienced rider. Rescue horses can be anxious and difficult – many of them have come from abusive or uncomfortable situations. This makes them difficult to rider, especially for new riders.
2. Not getting a vet check.
This is super important. All horses will have certain issues, but you need to be aware of what they are and whether they will affect your intended riding goals.
3. Not cantering the horse.
A good tip for buying a new horse is to ask the current owner to get it to canter it. Cantering isn't as natural as trotting or walking, so you can see how well the horse has been trained and how tolerant it is.
4. Not considering your riding goals.
You might meet a beautiful horse, but if it hasn't had experience in your riding discipline, there isn't much point buying it.
Make sure your horse is a match with how you intend to ride it.
5. Purchasing a wild horse.
Some people like the idea of breaking and taming their own horse. For obvious reasons, this is enormously challenging and should be done by a professional.
6. Rushing into a purchase decision.
It might be work considering leasing a horse for a while. That way, you can get a sense for what horse ownership is like. Most sellers will be happy to make an arrangement along these lines.
7. Buying a young horse.
Young horses (under the age of 2) are generally cheaper, but aren't always suitable for people with little riding experience. They require more training, and this shouldn't be part of your first-time horse experience.
8. Not considering your riding style.
By 'riding style' I mean the energy of your horse and the energy of the rider. If you're a calm, collected rider, you may fit well with a horse with a bit more energy. But if you're an energetic, excitable rider, you should be looking for a calmer horse.
9. Underestimating the importance of a good nature.
If it's your first horse, you definitely need one that won't react against your mistakes. Some horses can be very touchy, so they get frustrated by mistakes made by novice riders.
10. Buying a horse without visiting it first.
Some people get very excited by online horse sales and make a purchase without visiting the horse first. This is a huge mistake. You should aim to maximise the time you spend with a horse before you make the decision to buy it.
11. Buying a very advanced horse.
A highly trained horse can appeal to people that think the skill of the horse will make them ride better. But highly trained horses need highly skilled riders. If you're a new rider, a highly skilled horses will likely end up in frustration for you and your horse.
DOWNLOAD: Ideas & inspiration for your own indoor arena. 
READ MORE: How much it costs to build an indoor arena. 
15 Of The Most Handsome Horses
The horse is an extremely good looking and striking animal. Every horse is handsome in their own way, but like humans they all look different. Some are pretty and slight whist some are tall, rippling and handsome. Here is a collection of the 15 most handsome horses we could find.
Black Beauty is a true name to this handsome animal. He is an image of beauty and charm.
With a flair of his mane this gorgeous chestnut shows the rippling distinctions and shading on his fine coat.
His Royal Majesty steps with precision along the waterfront with a flowing tail behind him. What a beautiful aristocratic animal.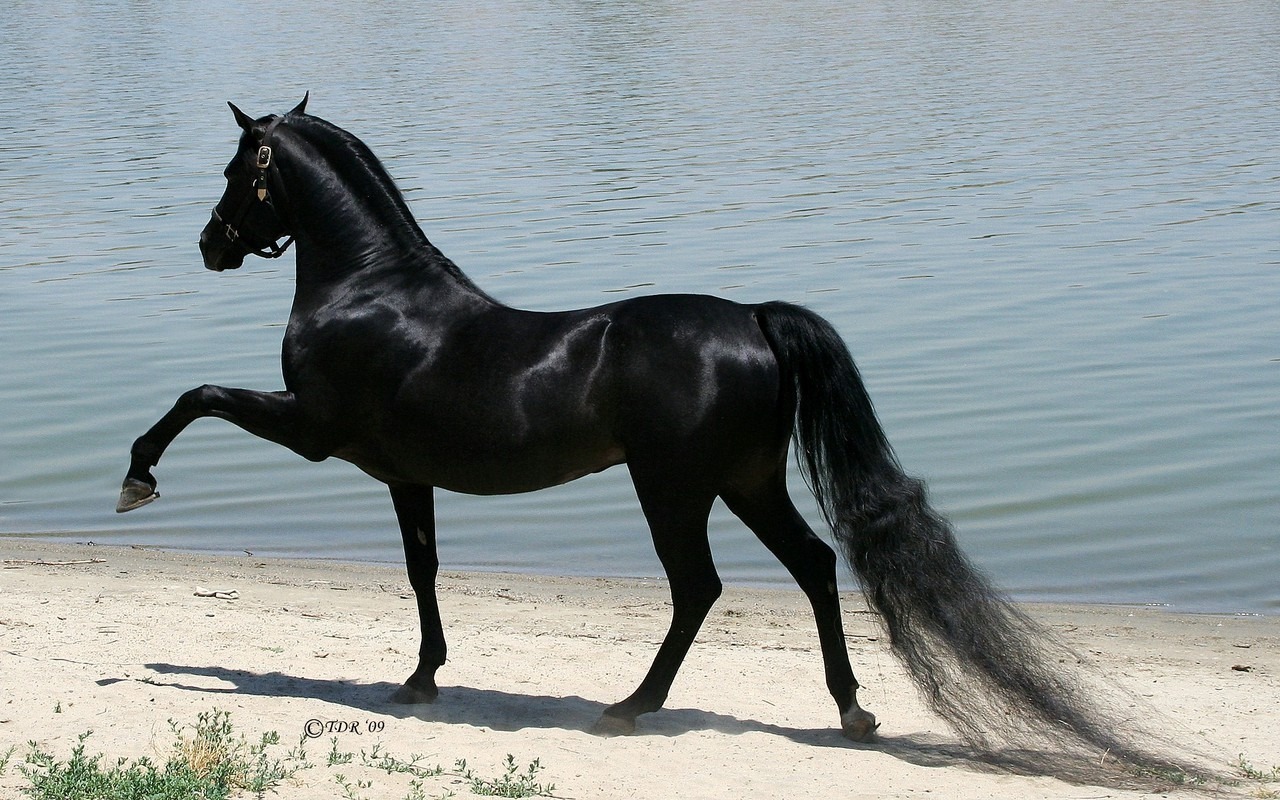 This beautiful bay galloping along the sand is a perfect image capturing the refined aspects of his physique.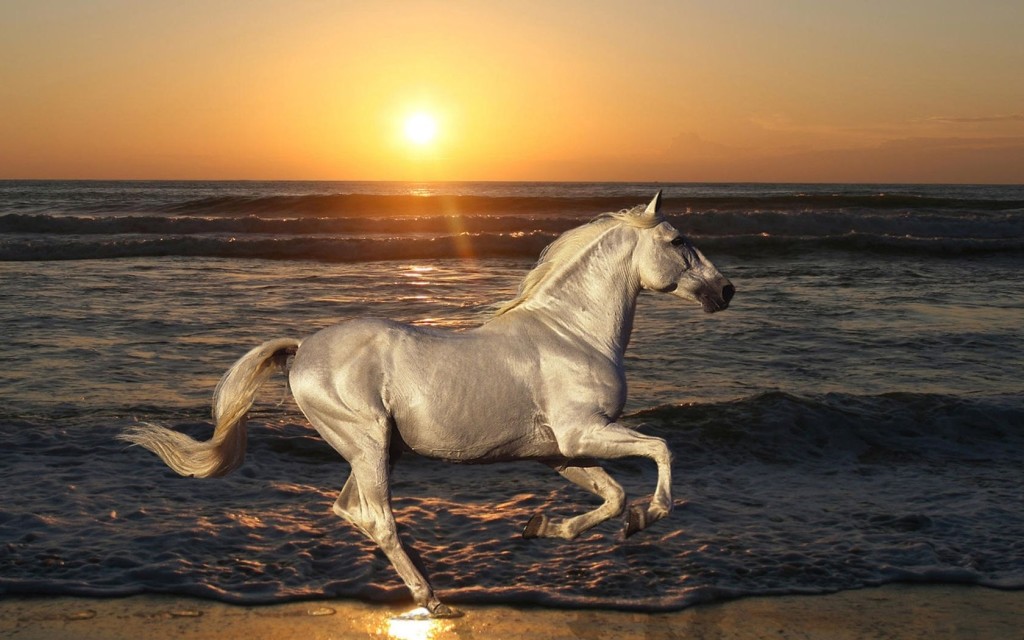 This handsome creature shows power and elegance with his thick and glossy mane and tail.
This herd galloping through water is an image of handsome purposefulness, charging through the water with ease.
This is a beautiful image showcasing the finer details of the athletic body of this horse.
Sleek and shiny like a run of silk, this horse is one of a kind. An incredible looking creature.
Striding with a determined step, the dappled beauty stands out starkly from its all white surroundings.
This is Frederick, the horse that is now famous due to his amazing Rapunzel-like mane. He is truly gorgeous to look at.
Without a care in the world this chestnut horse is cantering happily through his field with an air of territory.
The stark whiteness of this horse's nose next to his brown coat is astonishing and eye catching. The image a live still of the power and athleticism of him.