Equestrian properties seem to have a kind of old fashioned beauty about them, revolving around horses and the activity of riding, one that has existed forever. These gorgeous estates displayed below showcase some of the best horse facilities in spectacular horse country.
New Jersey Farmland- New Jersey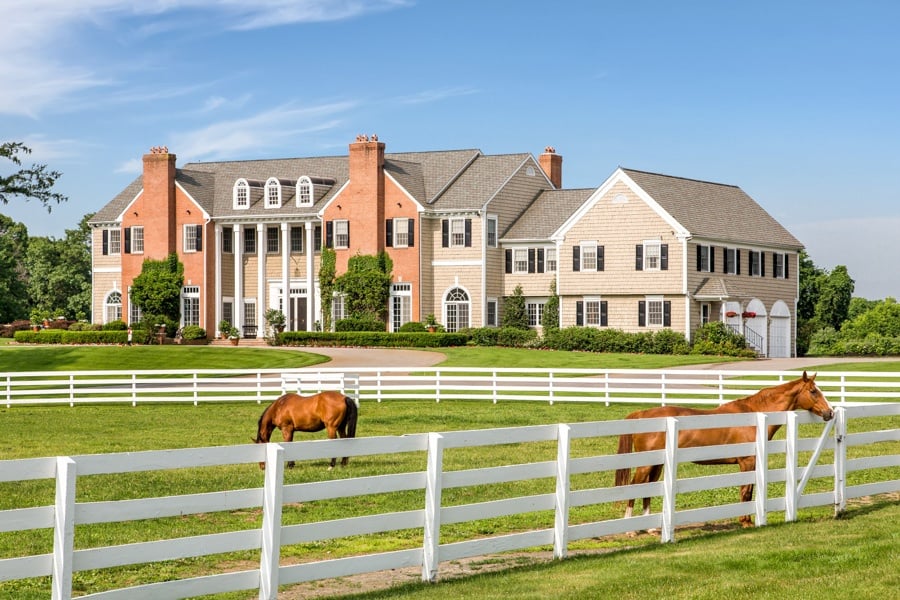 This traditional country estate stands on forty five acres of lush New Jersey farmland. It features an eight stall barn, paddocks, a riding arena and a jumping arena. The house itself showcases luxury through a grand ballroom, a large dining room and beautiful carved marble fireplaces. The estate also features a pool, tennis court and staff quarters.
Red Horse Farm, Massachusetts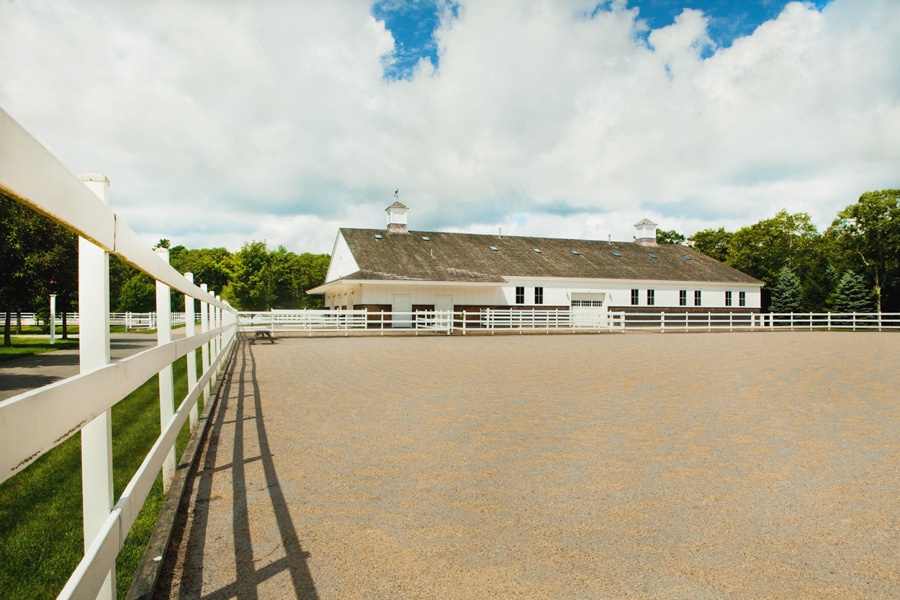 The Red Horse Farm is located closely to the South Cape Beach State Park, situated on seven and a half acres. A custom designed riding surface for both indoor and outdoor arenas compliments the spacious stables. The estate sports other amenities such as a heated indoor arena, individual paddocks and a watering system.
Tudor-Style Mansion, Connecticut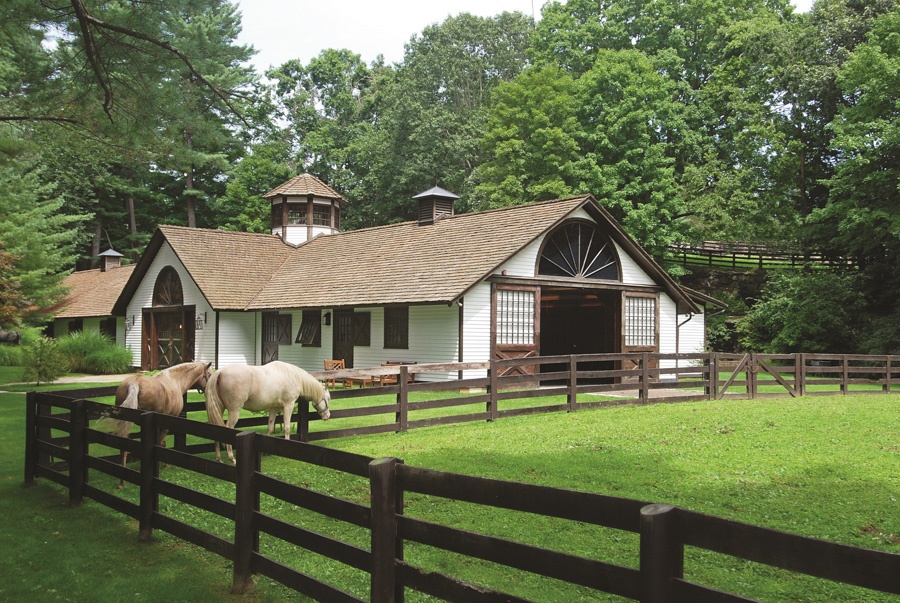 This historical location dates back to 1926. The estate was completely rebuilt in 1988 and now boasts of being a piece of luxury real estate. The 11 stall barn is constructed of beautiful mahogany wood, with the addition of two tack rooms. The estate holds 7 paddocks, a large riding arena and a one-third-of-a-mile trotter track.
Villalagos, Uruguay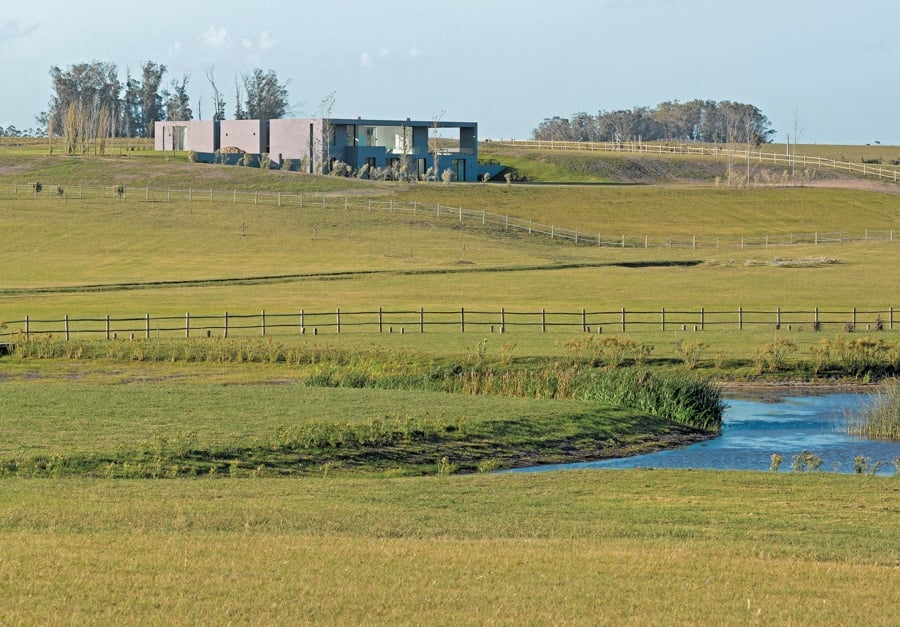 Villalagos is located in one of South America's most beautiful beach resorts. This equestrian community holds thirteen different estates, sharing access of 85 acres of grounds.
La Felicita, Argentina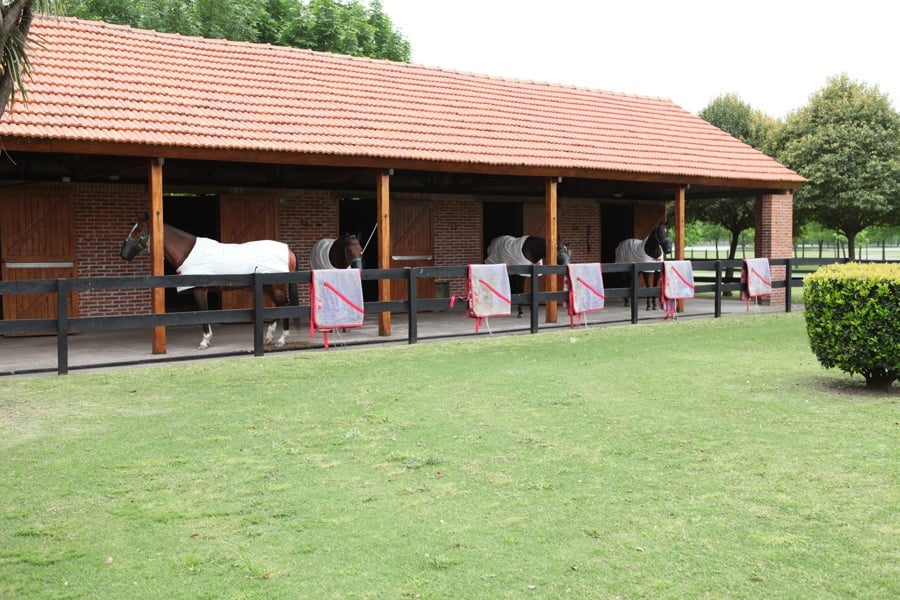 La Felicita is a world class polo club in Pilar, just outside Buenos Aires. This large estate showcases magnificent views and is situated next to the main polo field. The estate features large facilities such as stables to house 44 horses, an onsite veterinary clinic, a club house and tennis courts.
Cuadra San Cristobal, Mexico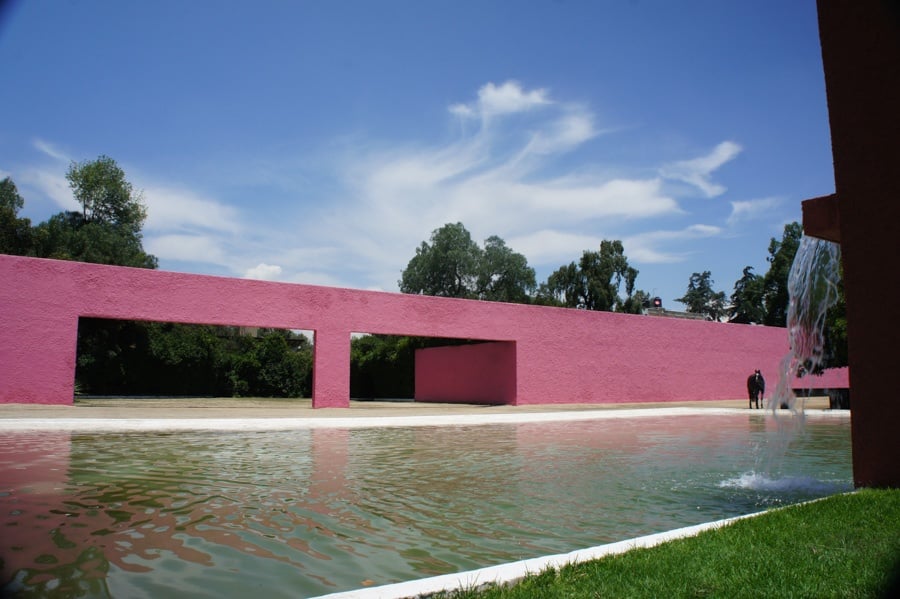 The pink estate was designed by Luis Barragan who won the Pritzker Prize. Architecturally designed to connect the home with the exterior grounds it is ideal for nature lovers. Luxury facilities are located on the estate such as stables, outdoor spaces decorated with fountains, pools and manicured gardens.
June Farm, England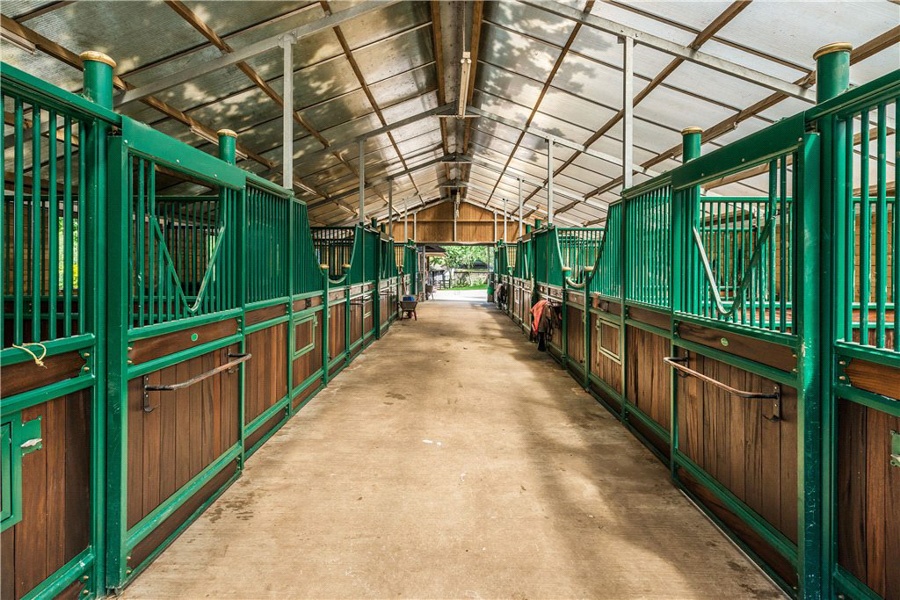 This country estate dates from the 17th Century. It highlights traditional English real estate with it's courtyard surrounded by a gorgeous ornamental rose garden. Although the farm has historical origins, the interior of the main residence has been fully updated, without taking away from the original design. The original stained glass windows, oak floors and stone fireplaces are located throughout the house. Equestrian amenities are extensive with a separate kitchen, spacious tack room, solarium and wide grounds.
The 9 Fastest Horse Breeds
Different breeds of horses are bred for different uses, some for agricultural work, some for riding and some are bred simply for extreme speed. A fast horse can come from any breed, however certain breeds of horse have the ability to produce consistently powerful and fast animals with a determination to run hard. Here are the nine most lightening fast horse breeds in the world.
Thoroughbred
This horse breed is known for its ability in racing mid-length distances. The thoroughbred horse has an athletic build which contributes to their overall speed. They also have a hot blooded temperament which makes them suited for racing and they are extremely competitive.
Quarter Horse
For sprinting speeds the Quarter Horse is the fastest breed in the world. Some horses from this breed have exceeded speeds of 55 miles per hour and above over a quarter mile distance.
Arabian
The Arabian horse is best known for their excellence in endurance racing. When racing distances of over 50 miles or more there is a high chance that the Arabian will win the race despite their slower pace in comparison to some other breeds.
Standardbred
This is the breed of horse which is suited to trotting and harness racing. They have speed and power from their shoulders and hindquarters. Although they are smaller than the average horse their legs are solid and refined.
Appaloosa
The Appaloosa is known for the interesting and coloured spotted coat it has. It is also one of the fastest breeds of horses currently. The breed has a history of being used for a war horse or for hunting by the Native and First Nations tribes in America. This assisted in the refining of the breed into a strong and durable animal.
Andalusian
The Andalusian breed is known as the Pure Spanish Horse. The breed is intelligent, strongly built and have beautiful manes and tails which contribute to a handsome appearance. They are known for their stamina and athleticism rather than just complete speed. Due to this they are used in sports such as dressage and show jumping.
American Miniature Horse
This breed is thought to have been developed for mining purposes in the 19th Century, giving it a form of strength that is not found in other miniature breeds. The refined variation of the breed tends to be faster than other variations of this horse.
Akhal-Teke
The horse with the beautiful coat is what this breed is best known for. The Akhal-Teke horse has a metallic sheen in its coat which gives the allusion of gold. They are a lanky and slim build, however they are still strong despite their delicate features. This breed is one of the most durable in the world and do extremely well in long distance events.
Black Forest
The Black Forest breed is rare today with a striking appearance of a darker coat and a light mane. They are a strong riding horse and do well at obtaining speed in carriage discipline. When working in teams they are some of the fastest horses in the world.
Things to consider when designing your purpose built stable barn
When designing the layout of your stable barn it is important to consider all aspects that could affect its workability. A well designed and well-built horse stables and barn has good lighting, is well ventilated, is easy to keep clean and is pleasant to work in.
Secure The Right Location.
Ensure you have the right site for your barn. Make sure your site is well drained and offers immediate access to utilities and to your driveway or the road. Spend some time on site on a windy day to make sure wind direction will not cause a wind tunnel through the centre isle of the stables.
Plan Ahead.
Be smart when designing your barn by planning around the jobs you are going to be doing in it. This will improve efficiency and make chores quicker and easier. Try to minimise untidiness by identifying all potential sources of mess and plan your layout to confine that mess. For example, in a four stable barn, put the stalls together so when you muck, the mess stays on one side of the barn.
Leave plenty of room.
Make sure the isles will be wide enough to let you move equipment and horses. Bigger isles will bring more light in from the doorways making it doubly advantageous.
Ventilation.
Maintaining good air flow is crucial to your horse's health. Sufficient openings in the building allows fresh air to enter, and stale air to exit. Vent style windows positioned high where the horses can't reach them, let in air and light. consider putting in ceiling fans over stalls as they significantly improve circulation.
Lighting.
Good lighting is important in your barn. It makes it easier to work in and attracts fewer flies. Windows and skylights will lower your electric bills.
Central Steel Build are experts in the design and construction of purpose built stable barns. Little tips like these can make a huge difference to your barn in the future. We ensure your barn and stables are built according to you and your horses needs while functioning in the best way possible. Work with us to build a flawless purpose built stable barn: get a quote here or call us on 1300 955 608.