We build a range of garages and sheds in Woodend, including small domestic sheds to large commercial steel structures.
Our fabrication factory and our offices are located in Kyneton (18km from Woodend), which allows us to serve the entire Macedon Ranges area and beyond.
We build the following structures in Woodend and surrounding areas:
Domestic Sheds
Agricultural Sheds
Equestrian Sheds
Industrial Sheds
Other Steel Framed Buildings
Below, we look at some of the projects we've built in Woodend in the past:
1. A private garage & carport.
This design of the double carport attached to a double garage allows for large amounts of room to store vehicles with additional storage space available.
2. Storage Shed and Attached Carport
This private structure combines a spacious storage area with a lean-to carport. The large roller door allows for larger vehicles to easily get in and out.
3. Warehouse and Commercial Office Complex
The custom design of this commercial office gives an impressive front to the large warehouse attached behind.
4. Industrial Warehouse 
This simple design of warehouse compliments the rustic and vintage style of the brewery.
READ MORE:
Indoor Riding Arena in Samford, Queensland
We recently built a spectacular indoor arena in Samford, Queensland.
The incredible scenery around the property made the project extra impressive, with forest-covered hills enclosing the perfect riding sanctuary.
Take a look at the photos below or find out how much a project like this costs. 
Early concept drawings during planning stage:
Find out what your projects would cost:
Read our costings sheet
How To Keep Your Horse Cool This Summer
Australia is known for it's scorching summers, under which animals can suffer if they are not built to cope with the heat. Horses can become unwell if not cared for properly in the hot weather. Here are ten tips on that will help you keep your horse healthy and cool this summer.
Hydration 
Hydration is essential in ensuring a horse stays healthy in the hot. At all times your horse should access to a sufficient water supply. If your horse is reluctant to drink you can soak hay in water for them to provide additional hydration.
Minerals 
Horses loose minerals from sweating in the heat. Make sure you are helping replace these by giving them a good quality electrolyte formula.
Temperature 
Try to avoid working your horse when the outside temperature exceeds the horses body temperature. For a horse this is about 37.5 degrees Celsius.
Flyveils 
Flyveils provide protection from flies and and can also keep the sun off. Just remember that they do restrict vision at night so remember to remove it overnight.
Fans 
Having fans in the stable is a good way to keep the air moving in the stables. This also helps to keep flies from settling.
What Time to Ride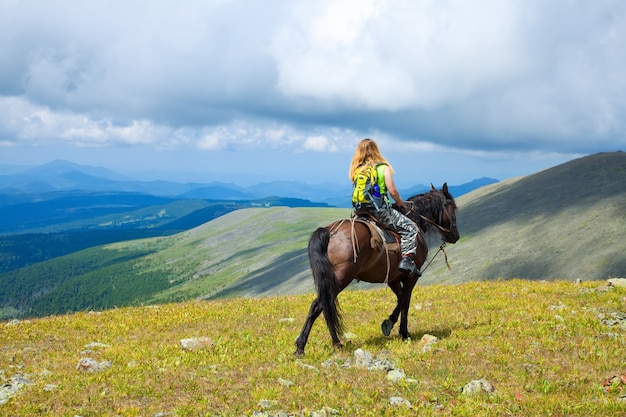 Try to ride in the evenings or early mornings as these are the coolest parts of the day.
Sunburn 
Horses can get sunburnt badly in hot weather. They can even receive scars from the burning. To avoid this apply sunscreen or zinc to all white areas on the nose, or use a flymask with a protective nose flap.
Cool Down
To help your horse cool down more quickly hose it down with water.
Heat Stress 
Owning a horse, you should know the signs of heat stress and how to avoid it. This is a serious condition that starts with dehydration and can result in heat stroke if the horse is not attended to sufficiently.