How much does it cost to build an aeroplane hangar?
The average hangar costs $68,166. This cost is in Australia dollars, and cover the kits cost only.
Installation will cost approximately 26% extra. The concrete slab will cost approximately $110 per square metre.

Every job is unique, and the best way to answer this question is to get a quote.
Below we will give you estimates based on jobs we've done in the past and the general range of cost.
Small to medium hangars
Small to medium hangars can hold one aircraft. At the upper end of this range, you're likely to have a floor area of approximately 12m x 15m.
Kit Cost range*: $35,000 – $50,000
*This price does not include erection or site preparation.
Medium hangars
Medium hangars can hold multiple aircraft and often have space for extra storage or workshops. These can go up to 18m x 21m in floorspace.
Cost range: $50,000 – $80,000

Large hangars
Large hangars include room for multiple aeroplanes, accommodation and office space. These are often more than a single building, and can incorporate observation towers and other airport structures.
Cost range: $80,000 – >$130,000
MORE: See a map of our previous builds.
DOWNLOAD: See our hangars in our Hangabuild brochure. 


READ MORE:
Combined Home Helicopter Hangar At Torquay 
Business Book in a Minute
The Purple Cow
"you're either a purple cow or your not. You're either remarkable or invisible. Make your choice."
Seth Godin has written an extremely insightful book called 'Purple Cow', on how to transform your business into becoming remarkable. Below we give you a summary of the ideas in this book.
Godin refers to outdated marketing techniques such as the checklist of P's which have been leaned on for decades. The truth is these don't exactly work anymore without the most important P of all, the Purple Cow.
A cow tends to become a boring object for most people as all seem to look the same after a while. This is similar to being a company that looks the same as every other company, acting as an average brown cow.
However, how often do you see a purple cow? Such an exotic animal would surely attract huge amounts of attention, and so will your company if you decide to become extraordinary, and stand out loudly next to your competitors.
Remarkable or Invisible
Something remarkable is worth talking about, and remarkable marketers know that if something isn't as exceptional as a purple cow, it is invisible. The key to achieving remarkable marketing is to introduce something worth talking about into your product or service, becoming part of the package.
This is where purple cow steps in. As over the decades we have managed to create a world where most products are invisible, you need to innovate sufficiently in order to become recognized. A majorly necessary innovation needed is to stop targeting the mass market. This approach targets everybody which means it targets no one, and its reign is over in this age. You should rather focus on markets likely to be passionate about your product or service to spread the word to the rest of the population.
Sneezers With Influence 
It is important to realize that the majority of sales come in after consumers that are willing to take a risk adopt the product and embrace it. After this happens they will attempt to sell it to the mass population, however they sell it poorly. The mass population will ignore you and your product, no matter what you do unless you have a remarkable product which is adapted by those willing to try it and spread among the rest of the population.
Godin refers to these people as sneezers. Sneezers are experts who tell persons about a new product on which they are perceived to be an authority. Thus, marketing has changed to design products worthy of spreading. Products worth talking about, get talked about.
A lot of people determine the opposite of remarkable to be mediocre. This is inaccurate, the opposite of remarkable is very good. Very good is boring and part of everyday occurrences that aren't worth thinking twice about.
To really understand the Purple Cow you have to realize that safe is risky, and it is safer to be risky. The problem with Purple Cow is a problem with fear. People are afraid as it is so rare. You have to remember, if you are remarkable, some people will not like you. Criticism comes to those who stand out.
The power of a new slogan is imperative in your journey to becoming remarkable. Your slogan must convey the essence of your purple cow in the form of a script, thus making it easy for a sneezer to remember it and pass it on to his or her friends.
Most people think that the art of selling something is to get inside the heads of those whom you wish to buy your product and tell them what they want to hear. That works in a good way but not in a remarkable way, and sooner or later relying on your instinct of what u think someone wants to buy will let you down. The trick is to project focus on the processes not the content, and analyzing closely how customers react to different, new, old and the same, and making adjustments according to this.
The Magic Cycle of the Purple Cow 
The process of the Purple Cow can appear chaotic and random it does not have to be that way. Here are some steps to follow when implementing the Purple Cow.
Step 1
Let the people you impressed with your product know when and if you may have another 'Purple Cow'.
Step 2
Work with the sneezers in that market to make it easier for them to sell your idea to a wider audience.
Step 3
Once you have crossed the line from remarkable to profitable, let a different team take over the cow to get its full worth out of it.
Step 4
Reinvest and do it again. Launch more Purple Cows for the same audience. Fail until something springs up as remarkable.
Remarkable Ways to be Remarkable 
Possible ways to be remarkable are only limited to your imagination, and whether everyone else n your market is remarkable is another question and challenge. This is why you must be consistently creatively persistent. If your goal is to become unforgettable and successful through a strong marketing campaign, the Purple Cow is your only hope.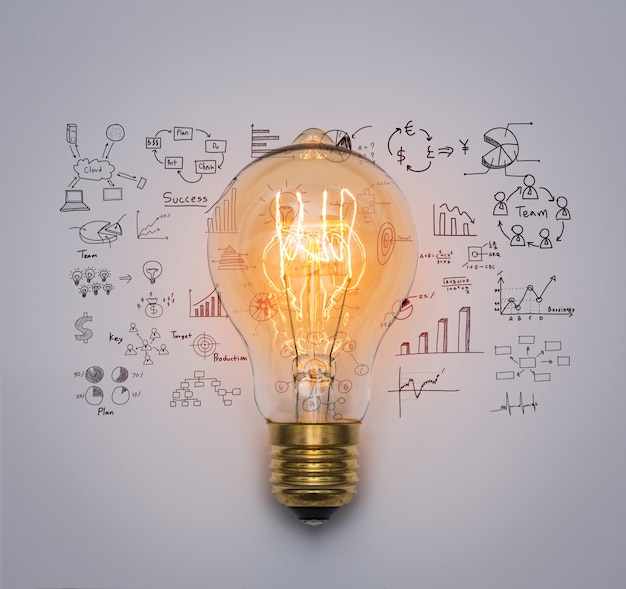 Tilt Panel Factories
Tilt up panel factories are a common use of construction for industrial and commercial buildings.
Central Steel Build has extensive experience in the construction and planning of these types of buildings. Although we only supply the steel frame itself, we are able to engineer and account for the concrete walls that strengthen this style of building.
How Much Does A Tilt Panel Factory Cost?
$209,865 is the average cost of one of our factory projects. Because of the wide range of factory sizes, our prices range from over $1,000,000 to under $100,000 (Australian dollars, including erection costs).
See below some of our past jobs of tilt slab factories and warehouses.
Being a custom steel construction business, we are familiar with working with sub-contractors and ensure that this process would not be difficult or hard to organise. We ensure that all our clients are entitled to a simple and complication-free building process.
Please note however that we are a steel framed construction company and do not take part in the fabrication of concrete walls and panels, nor the erection of these. We are able to engineer around the tilt up components and we are happy to recommend you to a local sub-contractor that is able to take care of the concreting of these buildings.