There are a lot of beautiful and unique breeds of horses that you just don't hear about. Here is a list of a few exotic breeds with information and interesting facts about them.
The Yili Horse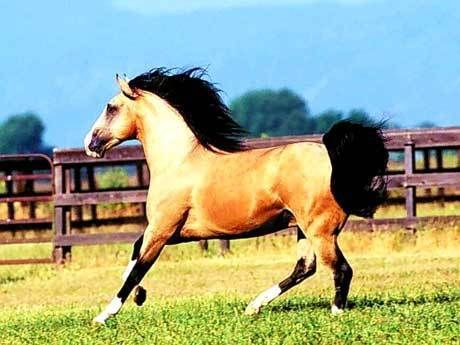 This is a breed of small Chinese horses that originatedfrom North-Western Xinjiang  in the 1900s. These horses are not only used for riding and as a draft horse, but are also valued for their milk and flesh. They are able to travel long distances at a good speed.
Interesting fact: It is said that these horses takes only 1 minute and 15.4 seconds to complete a 1,000-meter race. A speed which is 4.7 seconds faster than even the famous Sanhe breed.
The Messara Horse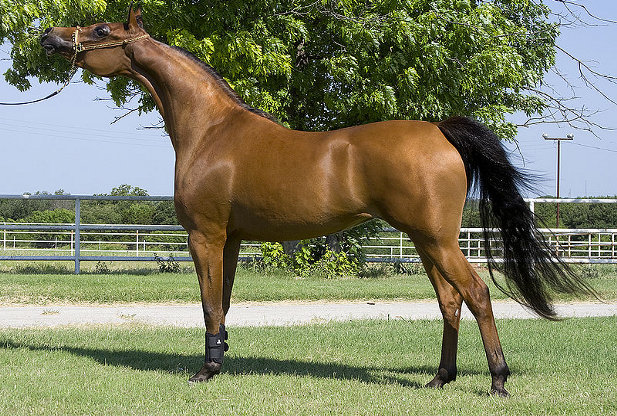 This horse breed is considered to be the oldest in Europe. They are indigenous to Greece and are currently facing extinction, with only 100 horses of this breed left. They are known especially for their characteristic pacing, which makes riding comfortable and easy.
Interesting Fact: Elderly natives of Crete say that when these horses make their characteristic gaits correctly, the rider can hold a glass of water without a drop falling.
The Haflinger Horse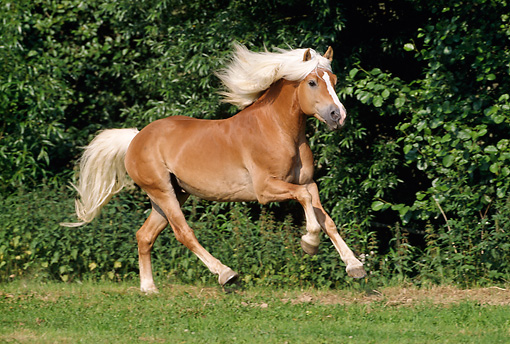 This is a breed of elegant yet strong horses that were developed in Austria and Northern Italy. They are known for their versatility and dependability. Their origins date back to the medievial ages where they were evolved from horses left behind by the Goths after the Byzantine army attacked Conza.
Interesting Fact: In May 2008, Italian scientists produced the first cloned horse, a Haflinger foal named Prometea.
The Kaimanawa Horse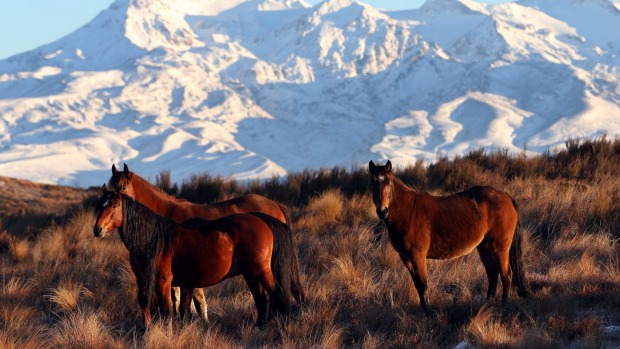 This horse belongs to a group of wild horses that evolved from domestic equines during the 19th Century that were released in the Kaimanawa mountain range. Breeds that escaped from sheep stations and cavalry units including an Arabian stallion formed the breed known today.
Interesting Fact: Kaimanawa horses have been of special interest to writers, journalists, and researchers. The 2008-novel Kaimanawa Princess, authored by Dianne Haworth, is based on Kaimanawa herds.
The Hokkaido Pony
This is an ancient breed of small horses found on the Japanese island called Hokkaido. They have the ability to work in rough terrains and are used for transportation in the mountains in places of limited access of vehicles.
Interesting Fact: The breed is thought to have evolved from a fisherman bringing a Nanbu horse to the island in the 1600's
How To Earn Money In The Horse Industry
Working with horses is, most often, about the love of it. Those of us willing to dedicate our careers to the wonderful animals aren't necessarily in it for the money.
But what does it take to support yourself while working with horses? How difficult is it to work in the equestrian industry?
A few points always come up:
Working with horses requires long hours.
Working with horses can be hard work.
But anybody who is passionate about horse work knows this. In fact, it's part of the reason the equestrian industry is so attractive. Spending all day throwing yourself whole-heartedly into good, hard work is a great thing to do.
So let's look at some of the different professions, how they make their money, how they're involved with horses and what it takes to get there.
Farrier –
A farrier, as most of you will know, shoes horses. This can be a lot of work and can be quite difficult, but if you are confident you can build up a solid client base after you've become qualified, it can be a very solid profession.
Income: Average $42K per year. Range from 30K to 68K.
Professional Eventer –
Trying to make a living off prize money is very, very difficult, particularly for those in Australia. The Adelaide International is the biggest of such events, and has a total prize pool of only $120,000 (spread across all events).
To double the difficulty of making money this way, transporting, training and keeping horses costs a lot of money. Eventing is usually supported by teaching classes, training horses or other side professions.
Income: Some events in America (such as the Kentucky events) can earn an eventer 70 – 80,000. But that's for first place.
Jockey –
The prize money for horse racing is a lot richer – and the industry is much healthier in Australia. The Melbourne cup is not only a popular Australian event, but is large by world standards.
An important thing to remember is that winnings are split up between a lot of people, including investors, and the jockey may only be paid an agreed wage.
Income: Winning the Melbourne cup earns $3.6 million.
Trainer –
Trainers prepare horses for events. Respected trainers have usually proven themselves with a strong performance record.
Income: Approximately $43,000 per year.
Equine Veterinarian –
Equestrian vets are specialized and go through large amount of study and qualification. Because of this, they can earn relatively high salaries but require at least 4 years of study.
Income: Average $62K up to $89K per year for senior vets.
Mounted police officer –
Mounted police officer positions are relatively limited but offer a very stable way for people to move into a profession that involved working with horses very closely.
A mounted police officer has a primary horse for which they are responsible, but also does general stable maintenance work as well. Being in the police force, it can involve relatively interesting and intense work, as well as allowing opportunities to meet new people and expand your life experience.
Income: During training, you'll receive an income of $45K, which then goes up to $62K.
Equine Dentist –
Similar to a vet, this requires about 4 years of study and involves specialising to horse dentistry after a broader study of veterinarian science.
Income: $42K per year.
Incredible Indoor Riding Arena in Kilmore
This excellent & impressive property is the home of South Serenity Arabians.
No detail was spared for the beautiful property, complete with barn and nearby indoor riding arena. This is the absolute dream property for any equestrian.
To see our latest series of stable complexes/indoor arenas, download our brochure.