What could be better than owning your own gym? have the best job of being a personal trainer and get to workout when you want, the way you want, with the awesome equipment you chose! If you are a bit of a fitness buff that would love to open your own gym here is a few things to think to help you make it a reality.
Find The Best Location
This is literally the most important consideration when starting up a gym. You need to put your facility in a place where you will acquire the best clients to keep you busy. Make sure you research the demographics of potential locations eg households, age ranges, wealth average. These statistics are critical in ensuring you have chosen the right place. By doing this you will make sure your target market is there.
Once you have found the right area to start your facility you need to choose the actual building to make yours. Rental units are often in places with high visibility and can be more convenient for clients but often it is expensive and lacking in sufficient car parks. Industrial units on the other hand are less expensive and offer more space, however can be inconvenient for clients to get to and have less visibility. Weigh up your pros and cons carefully before deciding on an exact location.
Define Your Vision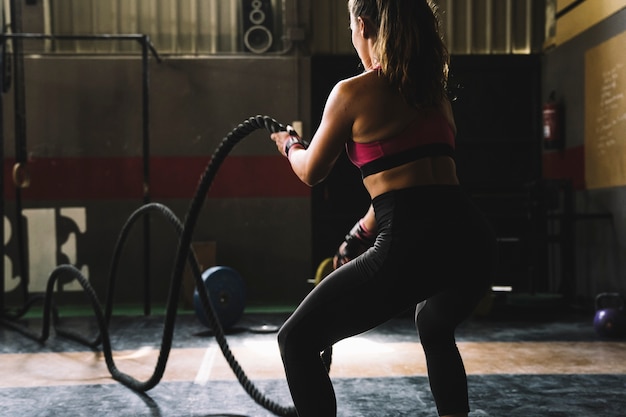 This might sound like fluff and unnecessary bother but it is extremely important when starting up a fitness facility. Fitness in itself is driven by passion, dedication and motivation. These things are mainly connected to thought processes and emotions, therefore you need to state what your facility is all about, what you care about and what your goals are. If you have an inspiring vision and motivational atmosphere this will assuredly bring a lot of clients already part of the fitness industry and motivate those who aren't to give it a go.
Know The Numbers
Before putting anything into concrete it is imperative to have the following documents sorted.
Business Plan- This is a formal statement of a set of business goals. It also involves the plan you will use to reach these goals. This directs every decision you will make.
Sales Forecast & Pro Formula- You need to invest in professional sales forecasting and budgeting tools so you know exactly what your business can afford.
Finance Options- Do sufficient research to determine your strategy and options for funding the investments required to open your gym.
Funding The Opening
Most people do not have enough cash in hand to start up their own gym without using some aspect of funding. Research the different options and choose what is best for finance support in your situation.
Choosing Equipment & Layout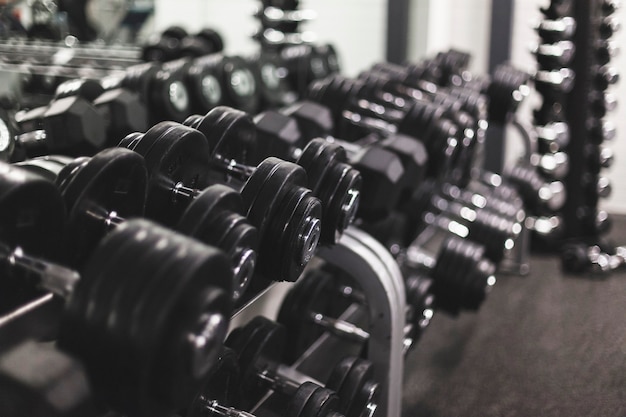 It is very important for a gym to be placed out properly and practically in relation to how people will use it. If equipment is unpractically located this can lead to frustration and annoyance of clients. Ideally different training zones should extend out from the reception area, where you will be able to have visual control across most of training space.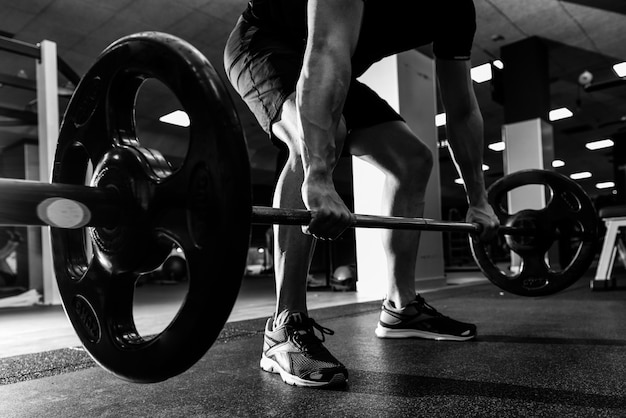 You do not have to begin with a huge range of different equipment for every different purpose but make sure you choose carefully when you decide on the equipment you will buy. Make sure that you have a good variation of weights and machines so that every exercise can be performed, whether on a machine or with a bar or free-weights. Also think about how multiple people will operate working out in your gym and whether you will have enough equipment to not double up too much. eg if someone is using the smith machine doing squats there is a free cage or rack for another 1 or more people to do squats on.
Safety Measures
Safety red tape is huge in fitness, especially weights and martial arts where the risk of injury is high. Remember that injuries that occur on your premises will fall back on you legally unless the victim was acting outside your rules as a gym.
Easy ways to reduce risk of injury are to invest in proper impact flooring, ensure good air quality and temperature control, and provide visual access to all unstaffed areas.
Bring In A lot Of Clients First Up
Good marketing is very important when opening up your fitness facility. You need to do a lot of marketing before you open so clients come in the doors on the first day. Create ads to your target market that define who you are as an organisation and try to offer something better or different from immediate competition. You can use old fashioned methods like flyers, emails, posters or direct marketing and modern forms such as online advertising, presence on social media and networking.
Things You Need To Know About Crop Insurance For 2019
The cropping topic has once again arisen to be widely discussed as Australia plunges into winter. The weather for winter is still uncertain and many farmers are questioning what to plant and if to plant. Crop insurance is an important part of this decision. Here we will go into the forms of crop insurance available for 2019.
This year has seen a drop in companies offering Multi-Peril Crop Insurance. This is mostly caused by the expense, poor uptake by those in the agricultural community and unfavorable claim results the last few years. Premiums for this kind of insurance can be expensive and there are set up costs to consider as historical farm financials are usually needed. This data could be time consuming and difficult for farmers to obtain.
In place of this type of insurance Single Peril weather insurance offers have been offered. This allows those farmers that are wanting to offset specific risks relevant to their situation to have increased flexibility in their crop insurance. The cost of Single Peril insurance is tailored by specific parameters made by the client.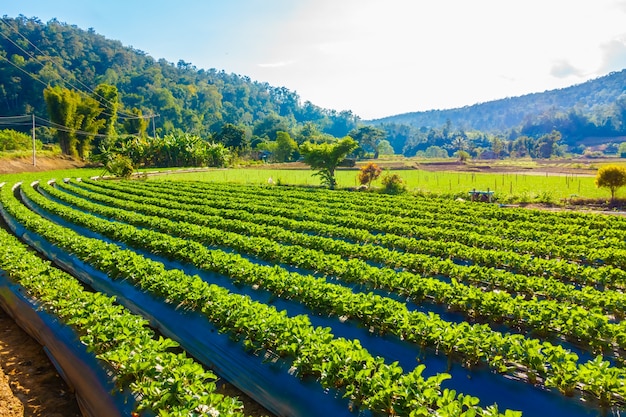 Fire and hail insurance are currently well priced and easily obtainable, however rain and frost insurance is not. This is most likely due to the drought conditions across Victoria and New South Wales at the moment. Single Peril insurance offerings are able to be taken out 30 days prior to the risk period which increases flexibility of the product.
It can be difficult to decide what company to insure your crops with to get the ideal company for your needs. The first step would be to contact a local insurance broker who can advise you on all the current options available in the market and help you make a decision.
Amazing school buildings converted into homes
School building are built for functionality and efficiency, but they also often have an unrealised beauty to them.
Every town needs a school, and as towns grow, old schools are left and sometimes fall into disrepair.
But these optimists have claimed some fascinating and beautiful old school and turned them into their homes. Take a look below.
1. School House in country New York.
This tiny school house is located in an isolated township in country New York, in America.
The quaint interior and the buildings isolation make this a delightful little getaway. Most of the woodwork is original, and objects like the library ladder when kept to retain the building's character.
2. Highschool converted into apartments.
Highschools are often brutally functional; with cold metal railing and simple layouts.
But for some, that's the perfect starting point for a living space. This old high school was refurbished and divided up into apartments.
3. Toronto High School from the 60s.
This Toronto family bought an entire school that was built over 70 years ago.
The left most of the interior intact, changing only what was required to make the building more energy efficient and easier to heat.
4. Tiny school house in Canada.
One of the benefits of converting an old school is that they tend to be quite large, which is great for big families.
Not so with this school, which must have had a single class (and a small one at that). This tiny school is now a tiny cottage for a small family to live in.
5. Australian industrial school.
Old technical schools are often filled with big, clunky furniture and rough brick. And that's exactly what some people are looking for in a home.
The amazing building is a perfect example of the overlooked potential of old school buildings.
See our live gallery of projects currently under construction.