Guide To Starting A Gym Facility
What could be better than owning your own gym? have the best job of being a personal trainer and get to workout when you want, the way you want, with the awesome equipment you chose! If you are a bit of a fitness buff that would love to open your own gym here is a few things to think to help you make it a reality.
Find The Best Location
This is literally the most important consideration when starting up a gym. You need to put your facility in a place where you will acquire the best clients to keep you busy. Make sure you research the demographics of potential locations eg households, age ranges, wealth average. These statistics are critical in ensuring you have chosen the right place. By doing this you will make sure your target market is there.
Once you have found the right area to start your facility you need to choose the actual building to make yours. Rental units are often in places with high visibility and can be more convenient for clients but often it is expensive and lacking in sufficient car parks. Industrial units on the other hand are less expensive and offer more space, however can be inconvenient for clients to get to and have less visibility. Weigh up your pros and cons carefully before deciding on an exact location.
Define Your Vision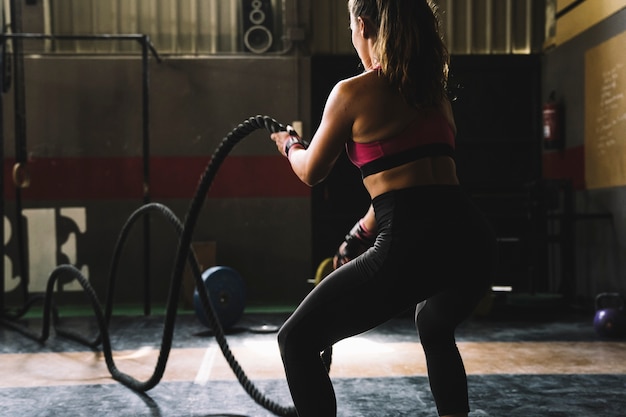 This might sound like fluff and unnecessary bother but it is extremely important when starting up a fitness facility. Fitness in itself is driven by passion, dedication and motivation. These things are mainly connected to thought processes and emotions, therefore you need to state what your facility is all about, what you care about and what your goals are. If you have an inspiring vision and motivational atmosphere this will assuredly bring a lot of clients already part of the fitness industry and motivate those who aren't to give it a go.
Know The Numbers
Before putting anything into concrete it is imperative to have the following documents sorted.
Business Plan- This is a formal statement of a set of business goals. It also involves the plan you will use to reach these goals. This directs every decision you will make.
Sales Forecast & Pro Formula- You need to invest in professional sales forecasting and budgeting tools so you know exactly what your business can afford.
Finance Options- Do sufficient research to determine your strategy and options for funding the investments required to open your gym.
Funding The Opening
Most people do not have enough cash in hand to start up their own gym without using some aspect of funding. Research the different options and choose what is best for finance support in your situation.
Choosing Equipment & Layout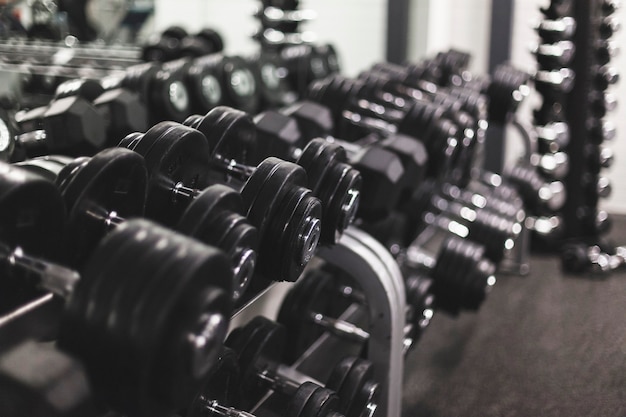 It is very important for a gym to be placed out properly and practically in relation to how people will use it. If equipment is unpractically located this can lead to frustration and annoyance of clients. Ideally different training zones should extend out from the reception area, where you will be able to have visual control across most of training space.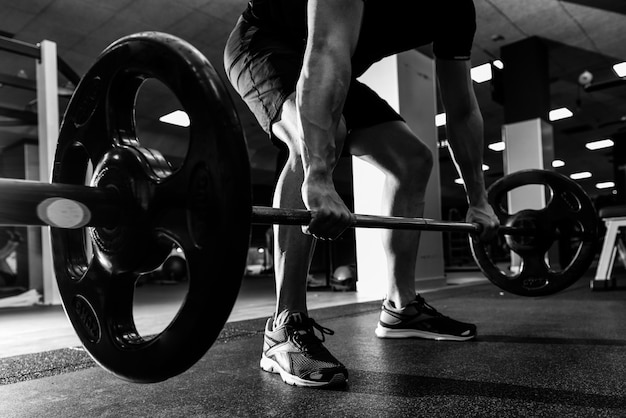 You do not have to begin with a huge range of different equipment for every different purpose but make sure you choose carefully when you decide on the equipment you will buy. Make sure that you have a good variation of weights and machines so that every exercise can be performed, whether on a machine or with a bar or free-weights. Also think about how multiple people will operate working out in your gym and whether you will have enough equipment to not double up too much. eg if someone is using the smith machine doing squats there is a free cage or rack for another 1 or more people to do squats on.
Safety Measures
Safety red tape is huge in fitness, especially weights and martial arts where the risk of injury is high. Remember that injuries that occur on your premises will fall back on you legally unless the victim was acting outside your rules as a gym.
Easy ways to reduce risk of injury are to invest in proper impact flooring, ensure good air quality and temperature control, and provide visual access to all unstaffed areas.
Bring In A lot Of Clients First Up
Good marketing is very important when opening up your fitness facility. You need to do a lot of marketing before you open so clients come in the doors on the first day. Create ads to your target market that define who you are as an organisation and try to offer something better or different from immediate competition. You can use old fashioned methods like flyers, emails, posters or direct marketing and modern forms such as online advertising, presence on social media and networking.
Shearing Shed Designs
A Shearing shed needs to be carefully designed in order that the jobs needed to be performed during the shearing process are easy to perform in the shed. Other important parts of the design include thinking about entry and exits for the sheep and how easy the shed will be to clean once the job is done. Here are a few different designs of the shearing shed that have been popular over time.
Board Designs 
Traditionally shearing sheds have been designed around two different board designs. These are the center-board and the across board.
Center Board 
a center-board shearing shed is designed so the shearer will take the sheep from a pen outside the shed straight onto the board. Once the sheep is shorn, it will be let out through a race or chute. This design offers a range of benefits as the distance the sheep has to be taken from the pen is reduced resulting also in less interference between shearers and shed workers.
Across-the-board 
Using this design means that the shearer will catch the sheep from a pen opposite the shearing stand and will take the sheep 'across-the-board' to the shearing position. The sheep will leave the shed behind the stand, leaving the board on the opposite side to the catching pen. This design results in congestion of workers within the shed as they will be constantly crossing paths.
Raised Shearing Board
This design reduces interference between all the parties in the shearing shed as it simplifies the process. The design allows for safety of the shearer as well as making it easier for workers when picking up fleeces.
There are several variations of this design as it can be built in a straight line or curved design as well as being suited to U or L shapes.
The raised board design allows for the option of whether to make the wool room at ground level. By doing this under-floor storage is lost and bales will need to be lifted when loading them. However a ground level shed can be used for other purposes such as machinery storage through other seasons.
Curved Shearing Board
This design can be used for both conventional and raised board sheds. The curved board makes the catching process easier and there is a reduced walking distance for shed workers carrying shorn fleeces to the wool table or press.
If you are using front fill catching pens, this design is recommended to be the most efficient.
Internal Shearing Shed Systems
Let-go Systems- The aim of this system is to move the shorn sheep off the shearing board quickly without hassles. Most versions of this system will hold the sheep from each shearing stand separate until they are counted out.
Chutes- These are constructed from timber or galvanized steel. Sheep are released underneath the shed through a sliding chute.
By receding the shoot into the shearing board the sheep are more easily dropped out via the chute.
Return Races 
Internal Races are popular in colder places as droughts will become less of an issue. The flow of woolly sheep can be hindered if the race running along the shed behind the filling pens and exit doors are not planned carefully.