Hot-dip galvanizing describes the process by which steel is coated with zinc, which alloys with the surface of the steel. The steel is dipped in molten zinc, and when exposed to the atmosphere forms a strong coating that will buffet against wear and corrosion.
The process of hot-dipped galvanized steel dates back to the 1800's, when in 1837 a French engineer took out a patent for the process of galvanizing steel. By 1850 the British galvanizing industry was consuming 10,000 tons of zinc annually for the production of galvanized steel.
Hot-dip galvanizing has only become more used over time, with 600,000 tons of zinc being consumed annually in North America to produce hot-dipped galvanized steel. Now galvanizing is found in almost every industry where steel is used. The process as a proven history of success which continues to grow in multiple applications globally.
Galvanized steel is therefore a superior product against others the industry of building and construction. This is why at Central Steel Build we hot-dip galvanize all of our components for our sheds, contributing to a better quality and longer lasting product, that protects against rust and corrosion in rural environments in Australia.
Shed Cost Per Square Metre
Estimates can vary wildly for costs when building a shed. Each project is different, and there are various things that influence final price.
We have calculated the average cost-per-square-metre below for some of our main industries. It is very possible that your actual cost will differ, but you may be able to use these figures for relatively simple shedding.
NOTE: These are estimates and actual prices may fall outside of the range. The exact cost per square metre comes down to a number of things, including height and complexity. Projects can differ.
Domestic Buildings
Including: Garages, carports, storage sheds, workshops etc.
Average cost per square metre: $236m2 – $318m2
(Note: Domestic builds have a higher cost per square metre because they generally have much lower square metreage. This cost covers site preparation and erection)
Typical size: 12m x 9m at a cost of $24,126
Farm Buildings
Including: Hay Shed, Machinery Shed, Grain Shed, Cattle Sheds etc.
Average cost per square metre: $67m2 – $110m2
Typical size: 24m x 18m at a cost of $45,620 
Equestrian Buildings
Including: Indoor riding arenas, stables, equestrian complexes etc.
Average cost per square metre: $90m2 – $136m2
Typical size: 41m x 21m Arena Cover at a cost of $83,760. 
Commercial Buildings
Including: Offices, showrooms etc.
Average cost per square metre: $130m2 – $229m2
Typical size: 36m x 22m at a cost of $122,000.
Industrial Buildings
Including: Factories, warehouses, large workshops etc.
Average cost per square metre: $106m2 – $176m2
Typical size: 36m x 20m at a cost of $76,220.
Custom Buildings
Including: Habitable Dwelling Frames & Liveable Sheds.
Average cost per square metre: $190m2 – $454m2
Typical size: 15m x 20m at a cost of $57,150.
Educational Buildings
Including: Ball court cover, learning areas etc.
Average cost per square metre: $99m2 – $149m2
Typical size: 32m x 17m at a cost of $80,130.
Aviation Buildings
Including: Aeroplane hangars & helicopter hangars.
Average cost per square metre: $187m2 – $281m2
Typical size: 18m x 18m at a cost of $70,370.
READ MORE:
How Far Does My Shed Have To Be From The Boundary Or Fence 
Things To Consider When Building A Factory
Type Of Manufacturing Process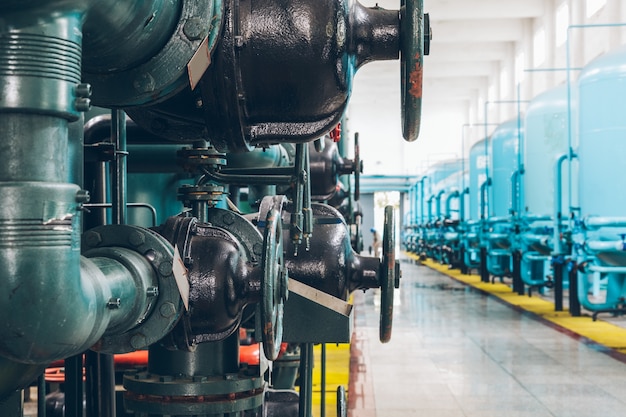 The type of manufacturing process you are planning for your factory will be the main determinant of aspects like floor load, head space, bay sizes and so on. This depends on the types of machines and equipment that will be used.
Layout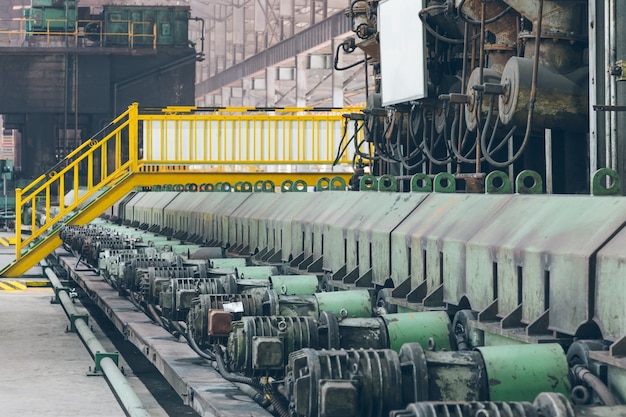 How you choose to arrange machines, offices and service centers have a large amount of influence in the design and construction of plant buildings. The labour pattern should be planned out first and the building should shell around this design. Remember to provide for flexibility for future needs also.
Size Requirements
The size of your factory will depend on space requirements for the flow and storage of materials, machines and movement of employees. The height of the ceiling will depend on the type of equipment used.
Handling Materials
Having ease when handling materials helps reduce manufacturing cycle time, avoids production bottlenecks and reduces cost of material handling. Machinery such as cranes, conveyor belts and hoists are valuable to have in material handling. If you need to have an inbuilt crane in your factory this may affect structural costs and design.
Security
Your factory should be designed around security so there is protection from fire, burglary etc. You may need fire resistant concrete panel walls and sprinkler systems. Remember to install features such as automatic alarms, safety lights and fire escape exits.
Lighting
Good lighting assists employees productivity and value of work. Remember to ensure there is enough natural and electrical light available in working space of employees.
Heating, Cooling, Ventilation
Proper ventilation will be required to provide adequate fresh air for employees health. Air conditioning and heating should be installed into office areas. It is common for solar panels to be installed on factories to assist in the large amounts of power required for services such as these. Remember that the statutory requirements of the Factories Act should be met.
Access
There should be adequate access for cars and trucks on the site of your factory. Parking facilities should be provided for employees and visitors and a loading bay for trucks should be taken into account if necessary.
Contractors and Commercial Builders
When deciding who to engage in the building of your factory it is necessary to ensure all parties are experienced in the construction of industrial builders. You may choose to build your factory as an owner builder which is a less expensive choice, employing the necessary contractors yourself throughout the whole process. On the contary you may choose to engage a commercial builder to look after the entire building process for you from start to finish. This is more expensive but less time consuming and less stressful.